Reception blog
Autumn 2 week1
Posted: Nov 7, 2019 by: Emma Oddy (EOddy) on: Reception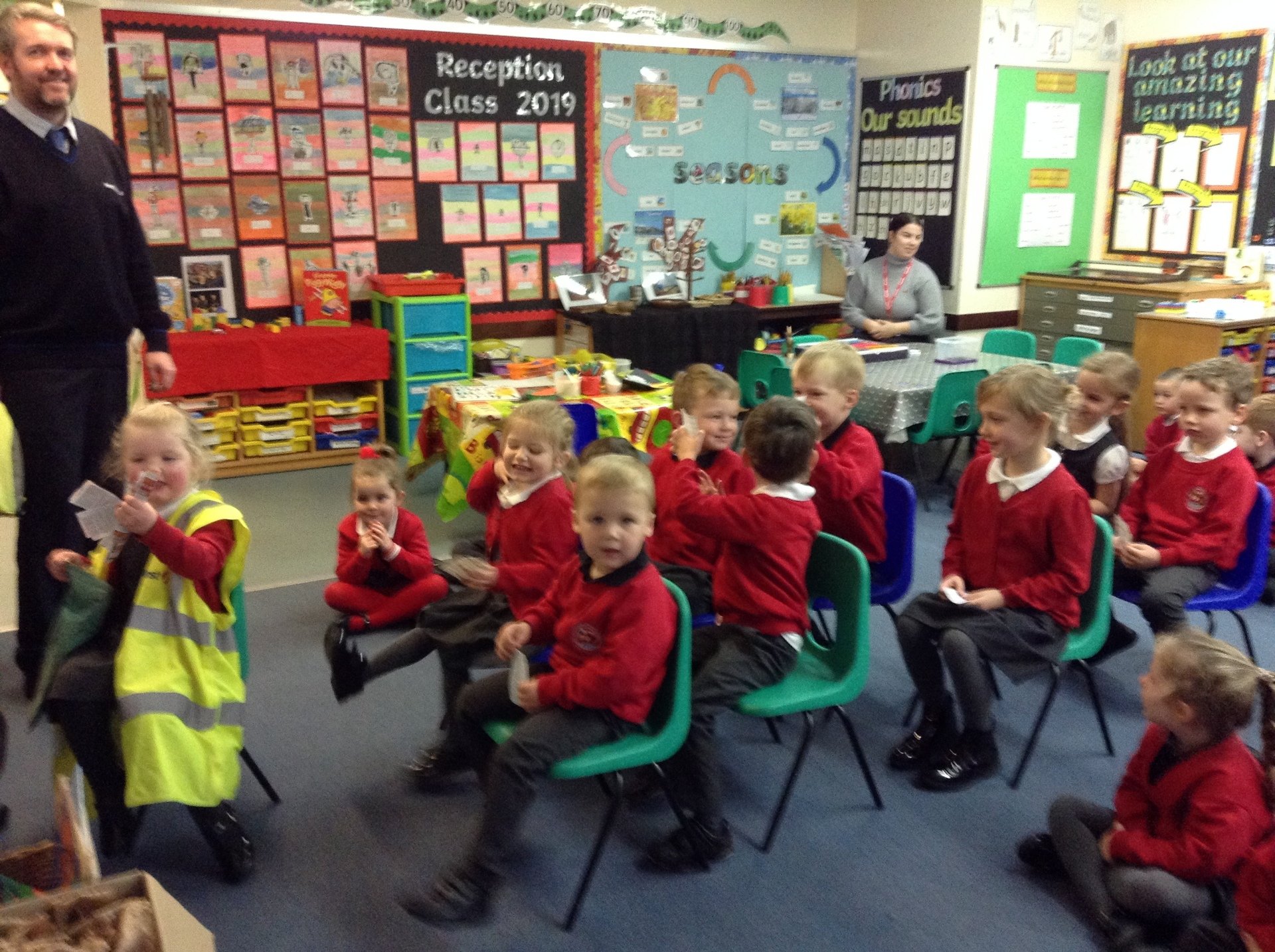 Annabels Dad Richard came in today to talk to the children about being bus driver.
The children have a fun time listening to all the checks on the bus he need to do in a morning before he stes off. They them pretented to go on a bus journey paying for tickets and taking thier seats.
0 comments
No one commented yet.