Class 4 Mr Kershaw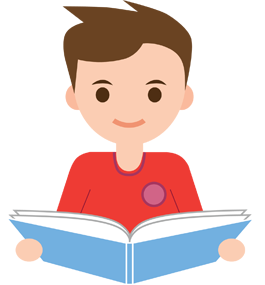 About us:
I am looking forward to another fantastic year in Class 4 and can't wait to welcome my brand new class! A key driver for us this year is to work on our resilience in class-based learning, understanding how we can improve our own work using a critical eye. We will take part in a number of collaborative learning tasks which will help us make progress.
One of the most important aspects of our time in Year 4 is that we are happy in school and have fun, whilst also making progress in everything we do. By the end of the year, I would love to see the pupils in my class move into Year 5 with confidence in their own ability and an understanding that they are becoming role models for younger pupils in the school.
This year we will be covering a range of exciting topics from Ancient Egyptians and the Roman Empire in history, to natural disasters and rivers in geography. In art we will be improving our observational drawing techniques as well as looking at artists such as Monet. Many of our subjects will be linked together to allow the children to gain a greater perspective. We will also be creating our own sweets, making products that contain an electrical circuit and learning a brass instrument!
We will also be having a full year of swimming lessons. These lessons will focus on perfecting the strokes as well as personal survival.
We have many trips to look forward to in Year 4, most notably our two night residential at Cliffe House in July, a fantastic way to celebrate the end of our year together. Also, we will be travelling back in time to Danelaw Centre for Living History in March, to become Romans for the day.
In Year 4 we welcome parent volunteers with open arms and any help would be greatly appreciated. If you have any queries or would like to come and spend some time in Year 4, just ask!
Please check back regularly for more images. Click HERE to view our gallery
Comments (1)
Show Comments
Sam
(about a year ago)
Thank you Mrs Barker and Mrs Kendal for a fantastic year pack with amazing lessons.