Class 4 Blog
Class 4
admin on: Class 4
Good afternoon everyone!
Hope you've all had a lovely week and are ready for a restful weekend!
We've had a great week once again in year 4! We've had both hockey and cricket in the last couple of days; the children have really impressed us with their skills! They're developing great bowling and fielding techniques in cricket and superb control and skill in their hockey too- a very sporty team we have here in year 4! Congratulations to those of you that took part in the football festival last night too; a great result and I hear fabulous teamwork and a lovely positive attitude off everyone!! Great to hear!
The children have thoroughly enjoyed starting their Ancient Egyptian work in History; they're designing Egyptian headdresses/crowns at the moment so we'll have a wonderful display to show you in a week or two. I'm expecting 30 amazing- looking Pharoahs!
French has been very busy too this week; the children are really developing more and more confidence in their spoken French and have been enjoying lots of role play. Remember to keep practising at home too!
We have been focusing on geometry in maths; perimeter and area are hot topics at the moment. Believe it or not, we will even be practising more on Monday morning before our special trip to Cliffe House! There's no time for rest in year 4!!!
We have had a lovely time reading and reciting poetry in small groups this week too; the children have really got the hang of how to read poetry really effectively and have loved presenting their poems to the rest off the class. It has been great to watch the children develop more and more confidence.
Finally, here's a couple of 'Safety Posters' surrounding 'Electricity'. The children have loved working with Miss Gee on their science again this week; hopefully they will now be able to tell you how to keep safe around the home!
We're all looking forwards to Monday and can't wait to spend 2 very exciting days doing lots of wonderful activities at Cliffe House; fingers crossed everyone is fit and well and we can all be together for a very special visit.
Happy weekend everyone!
Mrs Matthews, Miss Hewitt and Miss Gee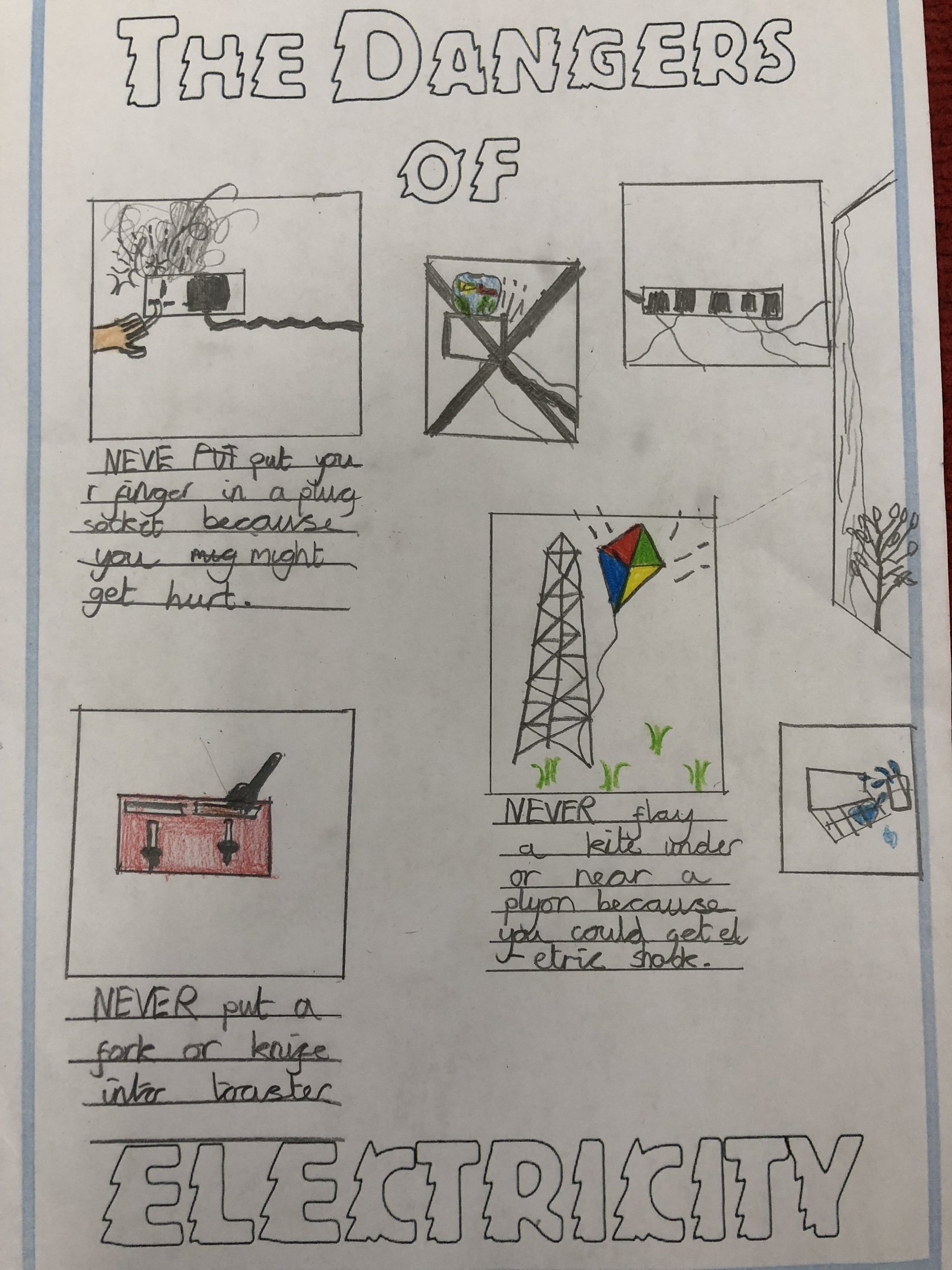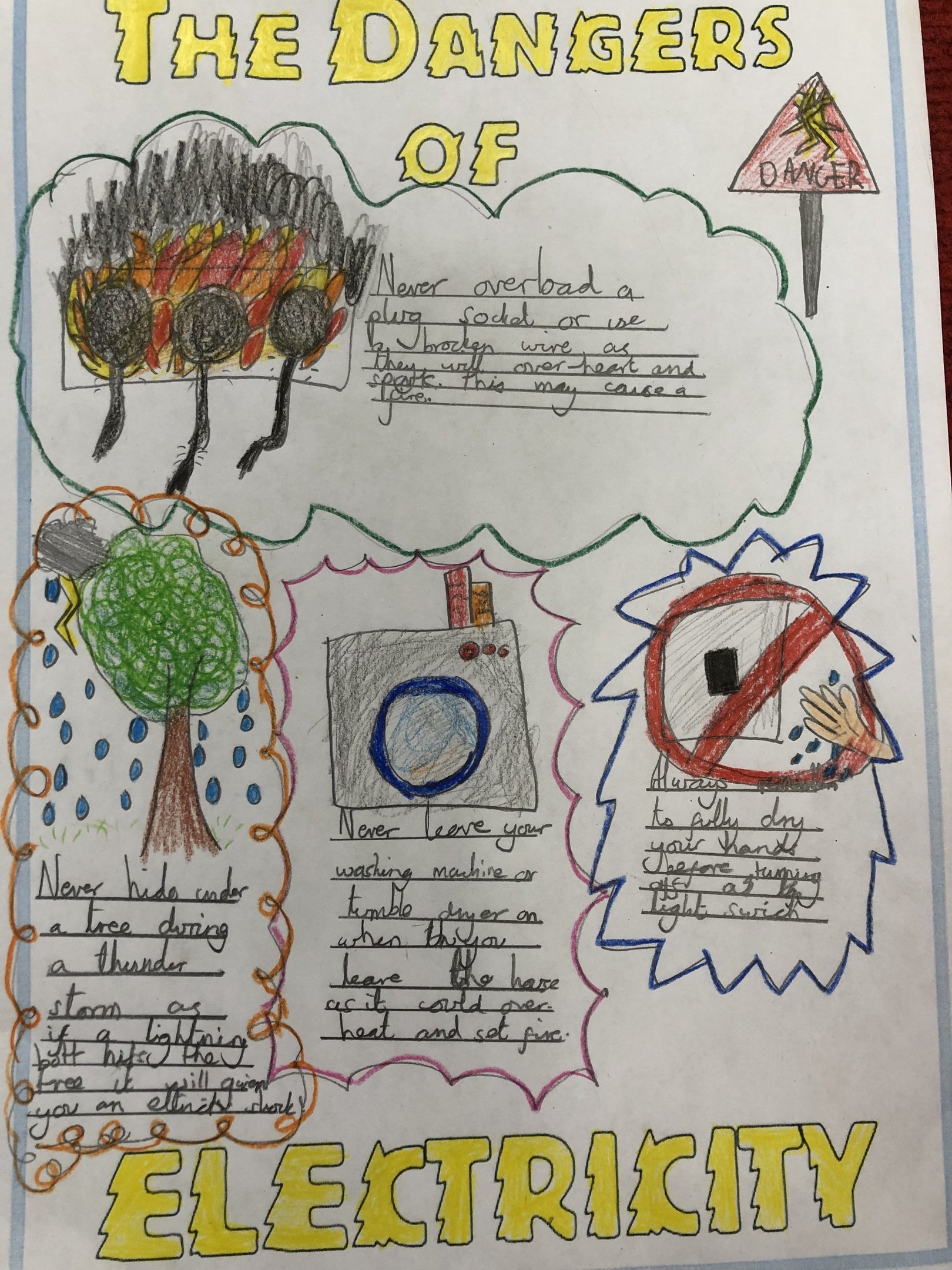 ---