Art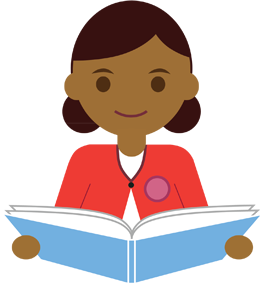 Coordinator Ms Zoe Watkins
Art is important for all. It helps to build creative thinking, supports hand-eye coordination, links to other subject areas, can help promote well-being and confidence in children and it inspirational for all. At Netherthong Primary School, we aim to provide the children with a full and balanced Art and Design curriculum. A curriculum that provides Art and design that is accessible for all children.
At Netherthong Primary School, we believe that high-quality Art lessons will inspire children to think innovatively and develop creative understanding.
Through the curriculum at Netherthong, we aim to provide the children with a wide selection of skills, coving many areas within art. Children learn the skills of drawing, painting, printing, collage, textiles, 3D work and digital art and are given the opportunity to explore and evaluate different creative ideas over throughout their time at Netherthong.
Children will be able to develop knowledge and understanding of the styles and vocabulary used in Art, which will build year on year, throughout school.
Pupils will clear what the outcomes are within their lessons and have a means to measure their own work against this. In Art, children are encouraged to be reflective and evaluate their work, thinking about how they can make changes and keep improving. This should be meaningful and continuous throughout the process, with evidence of age-related verbal and written refection. They are also encouraged to evaluate the work of others, including famous artists and the other children in their class.
Children are encouraged to take risks and experiment, and then look back on why some ideas and techniques are successful or not for a particular activity.
At Netherthong, our Art curriculum has been designed to ensure that there is a wide variety of skills taught across all the years groups. These skills are built up and run over two years. This ensures that all children, by the end of Year 1 and 2, will have learnt about drawing, colour, form, printing, texture and pattern. This pattern continues throughout the school.
We also build the children's understanding of Art History. Each year group cover different artists, ranging from Picasso to Paul Nash. The children learn how to discuss Art work constructively and can apply this skill to their own work and work of their classmates. We also ensure that they learn about artists from Yorkshire – David Hockney.
The skills the children acquire will be applied to their cross-curricular topics, allowing children to use their art skills to reflect on and explore topics in greater depth; for example, by sketching historical artefacts in detail, researching geographical locations to support their work on landscape painting or using art as a medium to express emotion and thought to enhance their personal, social and emotional development. The children also draw images of themselves and their local environment. Art is also incorporated into our Outdoor Learning.
In Early years, Art and Design plays a very important role in the children's development. Children are taught to represent their own ideas, thoughts and feelings through design and technology, art, music and dance. They safely use and explore a variety of materials, tools and techniques, experimenting with colour, design, texture, form and function.
If children are keeping up with the curriculum, they are deemed to be making good or better progress. In addition, we measure the impact of our curriculum through the following methods: Pupil discussions about their learning; which includes discussion of their thoughts, ideas, processing and evaluations of work, including well known art work. Assessment of Art is carried out by the classroom teacher and monitored by the Art Co-ordinator and recorded online.
In Key Stage 1 Pupils will be taught:



to use a range of materials,




to use drawing, painting and sculpture to develop and share their ideas, experiences and imagination




to develop a wide range of art and design techniques in using colour, pattern, texture, line, shape, form and space




To learn about the work of a range of artists, craft makers and designers, describing the differences and similarities between different practices and disciplines, and making links to their own work.



In Key Stage 2 Pupils will be taught:



to develop their techniques, including their control and their use of materials, with creativity, experimentation and an increasing awareness of different kinds of art, craft and design.




to create sketch books to record their observations and use them to review and revisit ideas




to improve their mastery of art and design techniques, including drawing, painting and sculpture with a range of materials [for example, pencil, charcoal, paint, clay]




about great artists, architects and designers in history



At Netherthong we have a high-quality curriculum. Children will be become creative learners, who have a web of knowledge about the great artists of the world. Creativity and uniqueness will be celebrated. As teachers, there will be an emphasis placed on individuality and children will be given the freedom to explore art using their imaginations. Children will have embedded the key art and design skills needed to allow them to produce inventive pieces of art and to take forward into their next school.