Art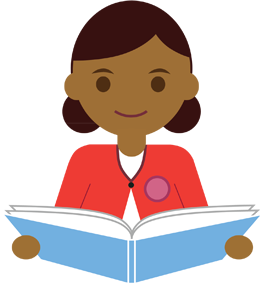 Coordinator Mrs Emma Oddy
Art

At Netherthong School we provide a range of opportunities in the following art forms (as developed in our school but not limited to) gives children avenues for creating and presenting artwork and self-expression. In Netherthong Primary School we identify with the following statements:



Music: - Develops group identity and performance opportunities, assists memory and is a cross-curricular tool for learning, aids communication, supports creativity and playfulness
Visual Art and Design: - Develops visual expression and communication of ideas allowing individual and group responses to creative experience. Making art involves the creation and presentation (within and outside school) of two and three- dimensional works in a range of media. Appreciating promotes understanding of the inherent qualities in art works, aesthetic enjoyment and cultural contexts
Drama: - Provides the child with a unique and potent means of learning, enables the creation of a narrative through enactment, involves every aspect of a child's personality: spiritual, moral, emotional, physical and intellectual. Fosters self-esteem and the exploration of issues, consequences and attitudes that is important to them and the world around them.
Dance: - Enables opportunities for pupils to organise and develop enjoyment of expressive movement in dance forms through exploration and experimentation. Assists creativity through communication and presentation of arrangements, imagery, moods and feelings, to each other and wider audiences.
Our curriculum reflects the importance we place on the arts at Netherthong Primary School. All classes have timetabled sessions to meet the requirements of the National Curriculum. In addition we provide a rich stream of opportunities for pupils enriching our curriculum and community, lunchtime clubs, after school projects, productions, performances, Arts Week and exhibitions have become a core feature of the schools culture across art forms.

Key stage entitlements: The class teacher plans a rich and varied programme of arts crosscurricular as well as learning specific skills, which meet the learning objectives as set out in the National Curriculum. Each termly unit ties into a theme for that Key Stage allowing greater freedom and flexibility for expression across art forms linked to learning in core subjects. All pupils have access within the school year to at least two arts visits (out/in school) from a professional artist or organisation which links to termly planning.