Computing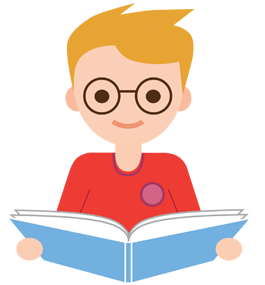 Coordinator Mr Kershaw
Please see our Online Safety page under the 'Safeguarding' tab to find out how you can help keep your child safe online.
Computing at Netherthong Primary School intends to create thinkers of the future. We want to marry up computing with other areas of the curriculum to ensure children are provided with a thoroughly modern, ambitious and relevant education in computing. As the National Curriculum states, we want to 'equip pupils to use computational thinking and creativity to understand and change the world'. We want children to become active participants in the digital world whilst also ensuring they understand the advantages and disadvantages associated with online experiences. It is important to us that the children understand how to use the ever-changing technology to express themselves, as tools for learning and as a means to drive their generation forward into the future.
We aim for children to understand and apply the fundamental principles and concept of computer science and solve problems using them. We also want children to develop into responsible and confident users of technology. We aim for computing and technology to transcend traditional subject boundaries; with technology been present in many lessons as opposed to just in a standalone computing lesson. We aim for computing to be a driver for progress in all areas of the curriculum.
At Netherthong, we use the infrastructure provided by PurpleMash to help us implement our computing curriculum. It covers all areas of the curriculum from coding and algorithms to hardware and online safety. Many areas of the curriculum are taught as a widening cycle throughout primary school. For example, coding is taught in EYFS using BeeBots and every year until Year 6 where they are expected to create complex gaming codes. Each year we expect our children to return to familiar territory whilst also feeling a sense of progress as they add more tools to their belt.
A key part of implementing any computing curriculum is that safety of our pupils is paramount. We take online safety very seriously and we aim to give children the necessary skills to keep themselves safe online. This is to move away from warning them of individual dangers which may not last more than a few days to moving towards giving children the skills to recognise what dangers look like in varying guises and giving them the tools to report and avoid all dangers. Another key part of helping children stay safe online, is to ensure children see the potential for technology and whilst a healthy understanding of dangers around them is important, we must also help children see the limitless possibilities of current and upcoming technology.
To help with our implementation of the computing curriculum we have a variety of resources available to all teachers, including:



Laptops




PurpleMash logins and dashboards for all pupils




Tablets




Interactive Whiteboards




Ipods




BeeBots



We expect all children, through the teaching of computing, to:



Be digitally literate.




Integrate with the rest of the world online, to some degree.




Be equipped with the knowledge of how to use the Internet safely.




Be equipped with tools for identifying and dealing with dangers online.




Be competent at checking reliability of sources available to them.




Use technology to help them achieve a variety of different goals across all areas of the curriculum.



We monitor the impact of computing through a combination of quantitative and qualitative approaches. All teachers will use PurpleMash to help them assess where pupils are in terms of progress against the computing curriculum. In addition to this, the computing coordinator will use pupil conversations to further check the impact our computing curriculum is having on the children.
Resources
Log in to Purple Mash here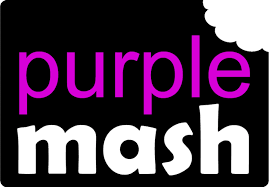 If you'd like to have a go at Scratch at home, you can at:
BBC Dance Mat - http://www.bbc.co.uk/guides/z3c6tfr