Curriculum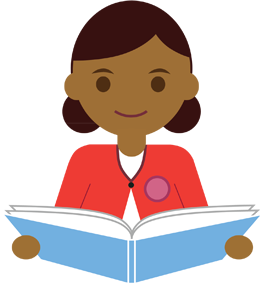 Our curriculum has been developed to include the statutory requirements of the subjects within the new curriculum, which are English, Maths, Science, PE. Computing, History, Geography, Art and Design, Design and Technology, Music and Languages (KS2).  Children's learning is enhanced and broadened with additional opportunities and experiences that make up the wider school curriculum.  

Children are taught to read through daily, differentiated synthetic phonics sessions using initially the 'Ruth Miskin Read, write, Inc' scheme and then the 'Letters and Sounds' scheme. We teach reading based on the 'Read, Write, Inc' scheme, but this is supplemented from a range of reading books, matched to their ability and interest, drawn from a variety of authors and themes.

We aim to make learning exciting and meaningful for children.  Where links exists between subjects and aspects of learning, teachers will adopt a cross-curricular approach. Where this is not applicable subjects are taught discretely. The acquisition and application of basic skills in English and Maths underpins our entire curriculum.

We teach French to children in KS2. Children are introduced to French through stories, games and other activities.

Personal Development is taught within, and, in addition to the statutory subjects within the National Curriculum in order to enhance children's Social, Moral, Cultural and Spiritual understanding and knowledge of British Values.

Religious Education is delivered through the agreed Kirklees and Calderdale RE syllabus.

Experience, talented staff, allow us to respond to the needs of a child's individual needs. We benefit from a number of well-qualified support staff, who are able to extend and support the teaching and learning opportunities within each classroom.

Each half term we produce a Curriculum Newsletter for each class to let you know in more detail what your child will be studying. These can be found on the Class pages.

Expectations for the end of each year can be found below.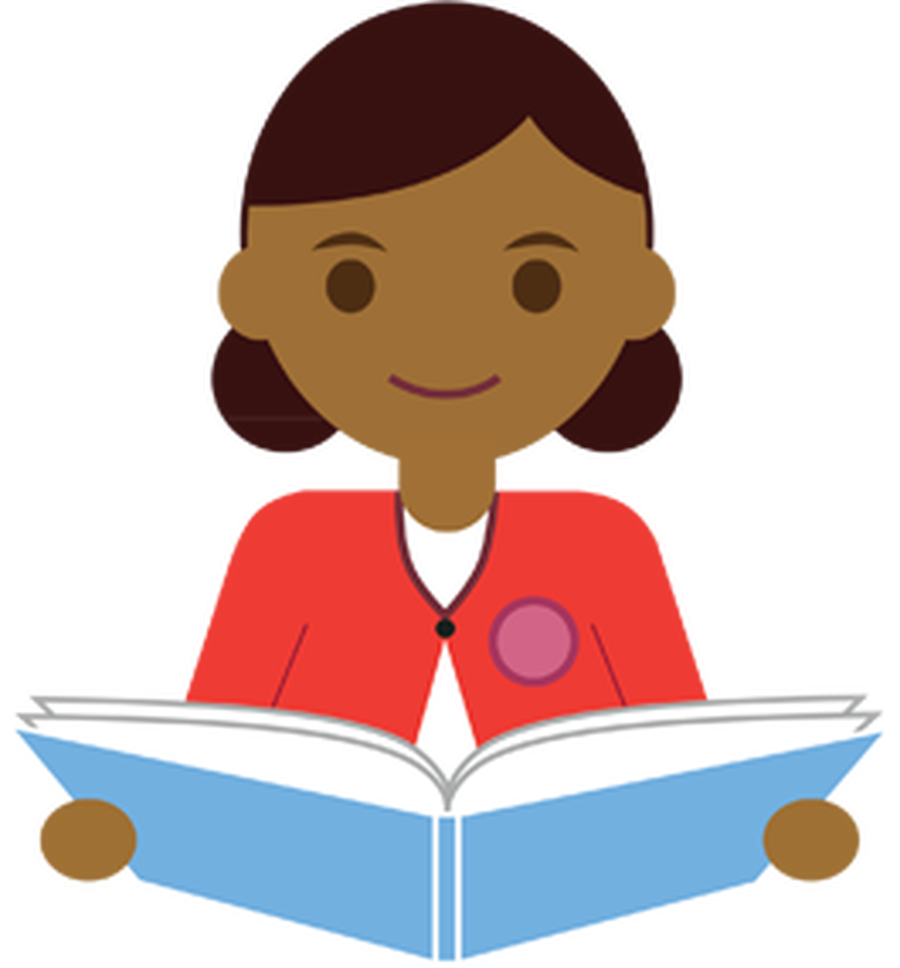 The study of English develops pupil's abilities to listen, speak, read and write for a wide range of purposes, using language to learn and to communicate ideas, views and feelings. It enables pupils to express themselves creatively and imaginatively, as they become enthusiastic and critical readers of stories, poetry and drama, as well as non-fiction and media texts. Pupils gain an understanding of how language works by looking at its patterns, structures and origins. Pupils use their knowledge, skills and understanding in speaking, listening, reading and writing across a broad range of opportunities. Our principal aims are: to develop pupils' knowledge, skills and understanding and love and appreciation of different genres and multi-cultural texts. Pupils have the opportunity to experience a wide range of texts and use a range of resources such as dictionaries, thesauruses, phonics and SPAG materials and activities to support their learning; to develop confident, independent readers across a wide range of text types; to encourage pupils to become enthusiastic and reflective readers Our Long Term Plan identifies the key focus areas in English for each year group. We are both flexible and creative in our planning, using a wide range of interactive resources on IWB and a wide range of texts. We use approaches such as "Talk for Writing" and "The Power of Reading" to develop a love of storytelling and writing and aim to give the pupils opportunities for writing for a real purpose.
Children follow the Ruth Miskin "Read, Write Inc" phonics scheme from Reception class through KS1. They are assessed regularly and are taught in groups based on these assessments. In KS2 their phonics knowledge is developed, in intervention groups or in class activities based on RWI Spelling in years 3/4. In addition, each class from Recpetion to Year 6 has the opportunity to work on Literacy units designed using Power of Reading techniques using high-quality texts. All children read books from the school reading scheme which is made up of a selection of material from various published reading schemes (primarily Collin's Big Cat scheme) which have been organized and levelled using book banding, until they are 'free readers'.
Maths At Netherthong Primary School, children are actively encouraged to enjoy mathematics! Maths is taught in the Early Years Foundation Stage (EYFS) as one of the four main 'specific' areas of the EYFS Curriculum. This provides pupils with opportunities to develop and improve their skills in counting, understanding and using numbers, calculating simple addition and subtraction problems; and to describe shapes, spaces, and measures, using 'hands-on' activities.
In KS1 and KS2, mathematics teaching follows the National Curriculum and is based on seven 'strands': using and applying mathematics; counting and understanding number; knowing and using number facts; calculating; understanding shape; measuring and handling data. At Netherthong, our teaching is lively, engaging and involves a carefully planned blend of approaches (including the use of 'concrete' materials) that direct children's learning. Teachers provide pupils with good support but require independence, as and when appropriate. The pitch and pace of our work is sensitive to the rate at which the children learn whilst ensuring that expectations are kept high and that progress is made by all children. Pupils are encouraged to develop their mental maths skills through daily oral/mental starters, regular testing and the provision of ability-appropriate Schofield and Sims' homework books. Children are challenged to think and reason mathematically through a variety of problem-solving activities and participation in local (including 'Sumdog') and national (including the Primary Mathematics Challenge) competitions.
Science Science is taught for a minimum of two hours each week throughout school, and each year groups' lessons include topics from all of the three main science areas: biology, chemistry & physics. In Reception, science is explored primarily through the 'Knowledge and Understanding of the World' strand, which encourages children to explore, problem-solve, observe, predict, think, make decisions and talk about the world around them. The new primary science curriculum (KS1 & KS2) has introduced many new subjects, including: genetics, evolution and palaeontology (study of fossils)! The children also get the opportunity to learn about the lives and achievements of some of the 'great' scientists, including: Antonie van Leeuwenhoek, Nicolaus Copernicus, Sir Isaac Newton and Edward Jenner. In lessons, there is an emphasis on 'hands-on' investigation to promote knowledge and learning, develop independent thinking skills and encourage the idea that 'science is fun!'. In addition, the collaborative nature of practical science helps our children to learn to work co-operatively. Our children have access to a wide-range of scientific resources and equipment, which are regularly replaced and/or updated. The 'Rising Stars: Switched on Science' scheme of work is used throughout school to support the planning and implementation of science lessons, but staff are encouraged to adapt and/or change these plans to accommodate personal strengths in science teaching, and to include any relevant, topical scientific events. Cross-curricular science learning is actively encouraged – the close links with maths,
D.& T., I.T. and geography are particularly evident throughout school. The result is a rich, engaging science curriculum, which the children find exciting and fun!
Computing: Computing is concerned with how computers and computer systems work, and how they are designed and programmed. Computing is taught discretely as well as in a cross-curricular manner. From Reception onwards pupils have access to many IT toys such as Bee Bots, remote control vehicles, microphones and netbooks. Teachers use Interactive White Boards to stimulate the learning. Largely, the Rising Stars 'Switched on Computing' scheme is used throughout the school but teaching staff can change and adapt units to suit topics and pupils. Units like 'We are game testers' and 'We are bug fixers' ensure children are introduced to the world of 'coding' – this is not just about playing games but making them! Children also get to use on-line software such as Scratch and Google Docs. Throughout KS1, IT skills such opening applications, creating work and saving into individual folders is paramount. Typing skills are essential throughout the key stages and a necessary life-skill. E-safety is at the heart of the curriculum and consolidated in whole school assemblies and circle time.
R.E. We follow the Kirklees and Calderdale agreed syllabus in Religious Education, which is based mainly on Christianity. We include teaching about Judaism, Islam, Sikhism and festivals from other faiths. Parents have a right to withdraw their child from Religious Education. All requests should be made in writing to the Head Teacher. Pupils withdrawn from Religious Education will have supervised private study. Collective worship takes place in the following format: Monday = Singing Practise assembly, Tuesday = KS1 assembly, Wednesday = class worship, Thursday = KS2, Friday = whole school merit assembly.
History History is taught throughout school and involves a wide range of exciting topics covering many years of History. As part of the development of their Knowledge and Understanding of the World pupils in Reception learn about a variety of topical issues throughout the year. Through fun and practical activities pupils learn about the History of Bonfire Night and the Nativity Story for example. In Key Stage One they begin to develop an understanding of time lines as they learn about the history of seaside holidays, the Fire of London, the Victorians, toys and mining (particularly children in the mines). They also begin to learn about the lives of famous people in History. History is brought to life through exciting educational visits and role play throughout school. As pupils progress through school they develop an understanding of important periods in History; the Stone Age, the Mayan civilisation, the Egyptians, the Greeks, the Romans and the Vikings. Local History is also explored as well as the history behind significant topical issues throughout the year; Remembrance Day and Bonfire Night are just two examples.
Geography Learning in Geography begins in Reception. The Travelling Bear who enjoys wonderful holidays with the children helps the class develop an understanding and awareness of exciting places in our own country and elsewhere in the world. He helps the children begin to develop an understanding of where they fit into the world. In Key Stage 1 the children develop their knowledge of the world further as they learn about contrasting locations, including Australia, Africa and the Polar Regions. Equally the children develop a deeper understanding of the local area around school and how it can possibly be made safer. In Key Stage 2 the children begin to develop a deeper understanding of how to improve the environment. They study specific interesting aspects of Geography in more detail too; in particular Water, Coasts, Mountains and also Rainforests. Across school the children benefit from cross curricular activities; linking their learning in the Humanities to other areas of learning. Again exciting practical activities and educational visits throughout school help the children develop their understanding of these topics. Art At Netherthong School we provide a range of opportunities in the following art forms (as developed in our school but not limited to) gives children avenues for creating and presenting artwork and self-expression.
Music: - Develops group identity and performance opportunities, assists memory and is a cross-curricular tool for learning, aids communication, supports creativity and playfulness Visual Art and Design: - Develops visual expression and communication of ideas allowing individual and group responses to creative experience. Making art involves the creation and presentation (within and outside school) of two and three- dimensional works in a range of media. Appreciating promotes understanding of the inherent qualities in art works, aesthetic enjoyment and cultural contexts
Drama: - Provides the child with a unique and potent means of learning, enables the creation of a narrative through enactment, involves every aspect of a child's personality: spiritual, moral, emotional, physical and intellectual. Fosters self-esteem and the exploration of issues, consequences and attitudes that is important to them and the world around them. Dance: - Enables opportunities for pupils to organise and develop enjoyment of expressive movement in dance forms through exploration and experimentation. Assists creativity through communication and presentation of arrangements, imagery, moods and feelings, to each other and wider audiences. Our curriculum reflects the importance we place on the arts at Netherthong Primary School.
All classes have timetabled sessions to meet the requirements of the National Curriculum. In addition we provide a rich stream of opportunities for pupils enriching our curriculum and community, lunchtime clubs, after school projects, productions, performances, Arts Week and exhibitions have become a core feature of the schools culture across art forms. Key stage entitlements: The class teacher plans a rich and varied programme of arts crosscurricular as well as learning specific skills, which meet the learning objectives as set out in the National Curriculum. Each termly unit ties into a theme for that Key Stage allowing greater freedom and flexibility for expression across art forms linked to learning in core subjects. All pupils have access within the school year to at least two arts visits (out/in school) from a professional artist or organisation which links to termly planning.
Design and Technology Design and Technology is now more linked to science and ICT and put simply it comprises designing and making something for somebody for some purpose. It has two strands, Designing and Making and Cooking and Nutrition. Designing and making: We teach the children design in KS1 and in KS2, using annotated sketches, cross section and exploded diagrams. The children in KS2 investigate the key events in design development and look at individual designers. The children also use computer aided design (Tech soft) to understand the concept of a system. Cooking and nutrition: Throughout the school we look at the principles of a healthy and varied diet. In KS1 we look at where food comes from and in KS2 we look at seasonality and how ingredients are grown, reared, caught and processed. Throughout school we get the children involved in cooking various healthy dishes and using utensils.
Music At Netherthong, music is taught weekly from Reception to Year 6 using the 'Music Express' scheme. Children are actively encouraged to sing, and to learn about rhythm and melody using tuned and un-tuned instruments. In addition, as part of the 'First Access' (formerly Wider Opportunities in Music) funding, Year 4 undertake one brass lesson (cornet, baritone or trombone) per week, with Kirklees Music School. Children are also encouraged to enjoy and evaluate a wide range of musical types during assemblies and to learn both religious and secular songs during a weekly, whole-school singing session. Extra-curricular music includes: Kirklees Primary Music Festival Choir and Ukulele lessons from Year 3 to 5. Musical tuition There is the opportunity for children to learn various musical instruments (e.g. brass, strings, woodwind, piano, percussion) depending on their age and aptitude, through Kirklees Music School and is arranged with them directly by calling 01484 426426.
MFL (Modern Foreign Languages) At Netherthong Primary School we value all foreign languages and celebrate our ability to converse in them. We follow the Holmfirth High School criteria for French in order that children can progress into Year 7 with confidence at spoken, written, listening and reading levels. We also introduce beginners Spanish, German, Italian, Japanese and even Latin. We believe that languages should be taught through a fast paced, lively and fun medium and encourage the use of music and ICT to consolidate the skills that we have learnt
P.E. Through a balance of individual and team, co-operative, competitive and creative activities, we aim to extend our pupil's abilities and opportunities. All pupils are taught a variety of sporting skills during their P.E. lessons and there are plenty of sports-based after school clubs for pupils to access. We are lucky to have three large playing fields, a well-equipped hall and hard play surfaces. In all our sporting activities we instil in children a sense of fair play, sporting behaviour, a positive attitude to competition and above all a sense of fun and enjoyment. Pupils in Year 4 take part in swimming lessons once a week throughout the year. Pupils in Year 6 travel to Robinwood Activity Centre for a residential visit where they experience a range of more adventurous outdoor pursuits.
PSHE – Sex and drugs education At Netherthong we teach Sex education in accordance with the Kirklees Toolkit, which is taught across schools in Kirklees. This ensures a graduated, age-appropriate programme of sex and relationship education as your child moves up the school. Yr 1 – Relationships Y2 - How to look after our bodies in order to help us grow into fit, healthy and active adults. Y3 - They consider the different types of relationship and know that there are many different patterns of friendship. Y4 - The children will acknowledge the changes that have occurred in their lives thus far. Y5 – What happens during puberty. Y6 – Conception and birth. We also teach drug education in accordance with the Kirklees Toolkit, which is taught across schools in Kirklees. This ensures a graduated, age-appropriate programme of drug education as your child moves up the school.Y1 - Keeping safe - Household Substances & Litter: How to keep safe at home and school. How to keep their bodies safe. Deals with the issues of children being able to say no when put in pressurised situations. Yr 2 Being healthy/Keeping safe Role of medicines and how they can be harmful if not used properly. Household products can be harmful if not used properly and learn about ways to keep safe around them. Y3 Legal drugs, affects and risks. Ways to develop a healthy lifestyle now and in the future. Learning about the range of legal drugs encountered in everyday life including over the counter drugs, drugs prescribed as medicines, and tea, coffee, tobacco, alcohol and solvents. The children will have some understanding of their effects and associated risks. Y4 Risk taking and legal drugs - What we understand by a 'risk' and how we can effectively deal with risk. Focuses upon how to respond to unhelpful pressure with regard to risk-taking with legal drugs and developing practical ideas for resisting such pressure, especially from peer groups. Year 5/6 – SPICED drug programme - The name SPICED is an acronym :Schools Partnership In Children's Education on Drugs. The programme is facilitated by the class teacher, supported by the school nurse and a local community police officer.
Homework We expect pupils to work very hard during every lesson, to listen intently, to question, to reason, to reflect and to respond appropriately. It is this interaction with the teacher that helps to produce good progress in learning. We know that many parents share our view about the importance of developing 'the whole child' through extra-curricular activities and out of school pursuits. We believe that it is important to ensure that any additional academic work from school should not prevent pupils from widening their interests into sport, music and clubs. However, regular, additional work at home can reinforce skills through short, regular 'bursts' of practice, usually with an adult. The length of time that children are expected to work at home increases as they get older: Reception, Y1, Y2 around one hour each week (including reading books) Y3, Y4 around one and a half hours each week Y5, Y6 around two and a half hours each week Key Stage 2 pupils have a homework diary/planner, in order that they can take ownership of their school work and to allow parents/pupils/Teachers an ongoing dialogue. A homework club also operates one lunchtime a week in school, with Teachers available to provide assistance. Parents are encouraged to contact school if they have any concerns or questions about the work given to be done at home either personally or by telephone.
Please see below for our Long Term Plan and End of year Expectations