Mental and Emotional Well-Being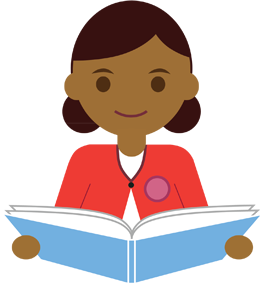 At Netherthong Primary School, we are committed to supporting the emotional health and wellbeing of our pupils and staff. We have a supportive and caring ethos and our approach is respectful and kind, where each individual and contribution is valued. At our school we know that everyone experiences life challenges that can make us vulnerable and at times, anyone may need additional emotional support. We take the view that positive mental health is everybody's business and that we all have a role to play.
Lead Members of Staff
Whilst all staff have a responsibility to promote the mental health of students, staff with a specific, relevant remit include:
• Rooney Kelly - Designated Safeguarding Lead
• Liz McLoughlin - Deputy Safeguarding Lead/ SENDCo
• Jo Moran - Deputy safeguarding Lead/ First Aid for adults in Mental Health Level 2
. Jo Pearce - Nurture Lead
Please see our Well-being and Mental Health policy on the 'Policies' page or by clicking HERE.
Nurture Provision at Netherthong Primary School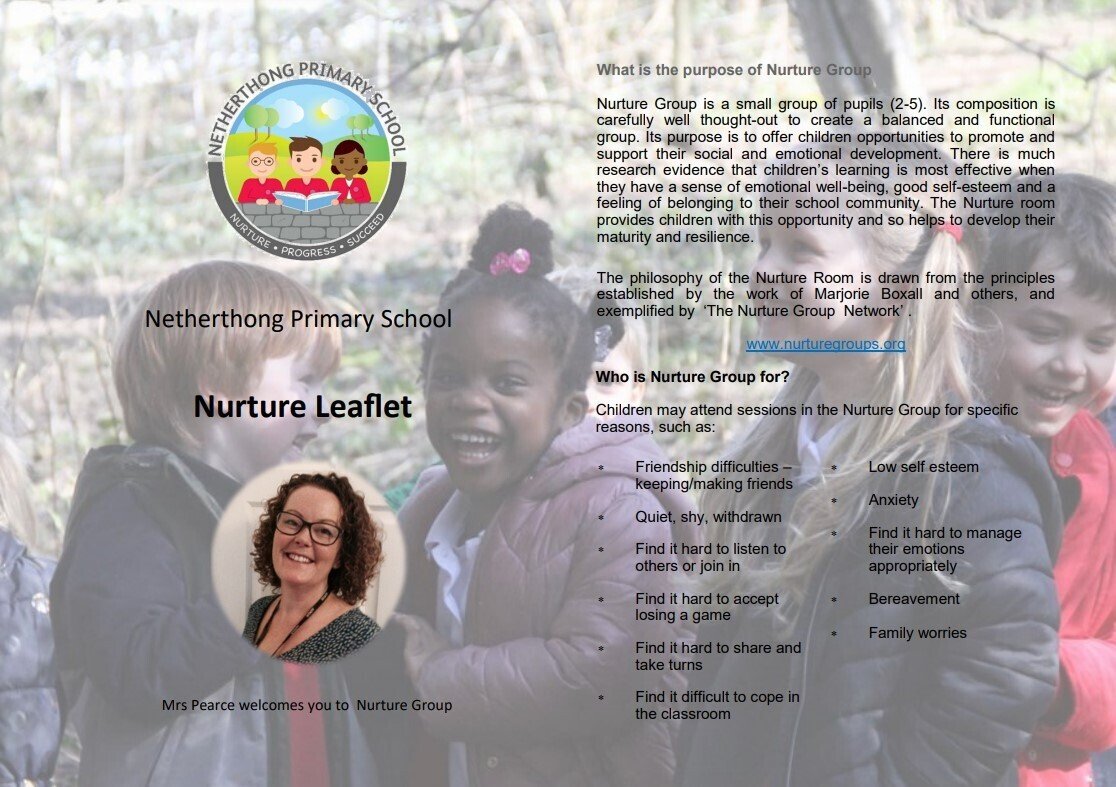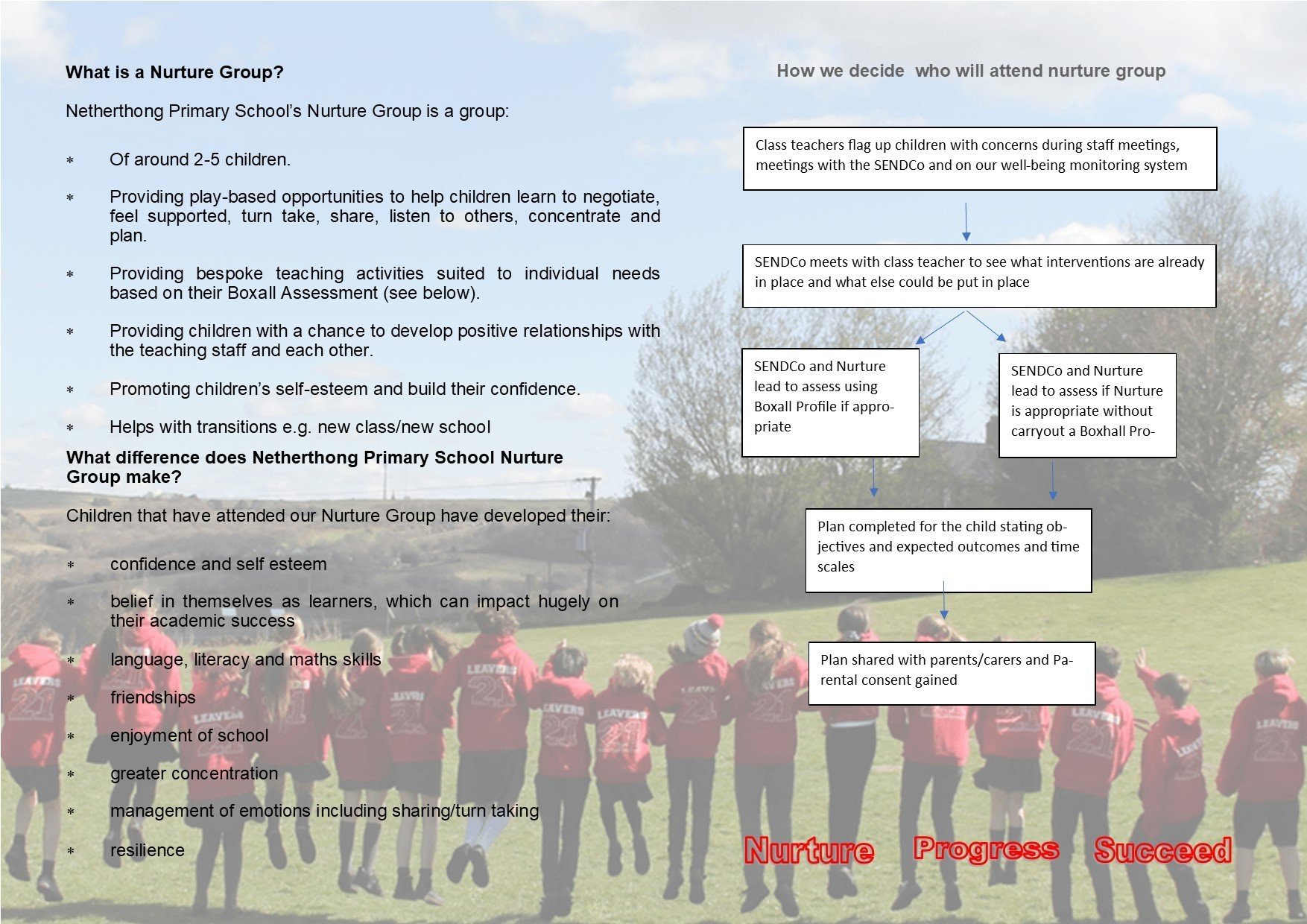 Download our Parent Nurture Leaflet HERE
Rural Place Partnership Project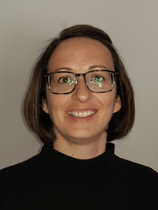 My name is Nina Thomas and I work as the CAMHS Education Links Worker for the Holmfirth Family Hub and Holme Valley North Hubs based at Northorpe Hall, Child and Family Trust. My role is to raise awareness and increase knowledge around mental health and emotional health.
Over the next two years, our school will be a part of a project called the Rural Place Partnership Project with Northorpe Hall Child and Family Trust.
The aims of the project include:
Supporting schools, parents and community organisations to understand mental health and wellbeing issues faced by children, young people and families.

Providing schools and families with tools, resources, skills and networks to take a more preventative approach and ensure early intervention, help and support.
Understanding Anxiety in Children workshop resources
| Name | |
| --- | --- |
| 12 Self-Regulation Strategies for Young Children Infographic.pdf | Download |
| anxiety-thermometer.pdf | Download |
| Brain Bully WHCBT.pdf | Download |
| Cycle of Reassurance.jpg | Download |
| Exposure Ladder.docx | Download |
| mindfulness-calendar-daily-5-minute-activities.pdf | Download |
| Positive affirmations WHCBT.pdf | Download |
| Relaxation Script for Younger Children.pdf | Download |
| Square Breathing.pdf | Download |
| Useful Phone Apps.docx | Download |
Showing 1-10 of 10