Class 5 Mrs Barker
I am delighted to be teaching Year 5 this year and am looking forward to a year of fun and amazing learning!
We are beginning the school year using our science topic Earth, Sun and Moon to inspire us. This will be consolidated in our first trip to Jodrell Bank Observatory in Cheshire where will explore further the wonders of the universe and see the Lovell Telescope. Mrs Kendal will be teaching the children about the Kings and Queens of Britain.
Our English curriculum starts with Louis Sachar's There's a Girl in the Boy's Bathroom, which I know the children love. We'll also look at the Highwayman, plus films like Chaperon Rouge to inspire our writing.
As the year continues we will go on to learn about the Americas including a focus on Jamaica, and the Ancient Greeks. Where possible links will be made with different subjects to give opportunities to develop a range of skills and experiences.
In the spring term we will be involved in Strictly Pennine which we will perform at the Lawrence Batley Theatre! A truly amazing experience and I for one can't wait!
Please check back regularly for more images.
Click HERE to view photos in the Gallery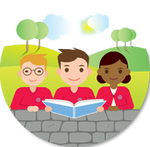 Comments (1)
Show Comments
Sam
(about a year ago)
Thank you Mrs Barker and Mrs Kendal for a fantastic year pack with amazing lessons.