Class 5
admin on: Class 5
This week, we have come up with mnemonics to help us remember the order of the planets in our solar system. There were some very entertaining ones! Hopefully, they will help the children remember the planets. Also, we have worked hard to get our addition and subtraction written methods back on track - I was very impressed! We have also learned about the British astronaut Tim Peake and we will be writing a biography about him next week.
A big thank you to everyone who has logged on to Microsoft Teams and completed the quiz. If you haven't already, please log on to Teams with your child and have a look at the quiz. Teams will be really important moving forward in the event of any remote learning, as well as being used for parents' evening. If you have any issues logging on, please get in touch. Remember, the username needs to end with @netherthongprimary.co.uk
Homework
If any of the children are having trouble gaining access to a laptop to complete Mathletics, please let me know and I can arrange for them to attend homework club on Wednesday lunchtimes. I am keen for all the children to continue the great start they have had completing the homework; it really helps them consolidate what they are learning in school.
Mathletics this week is on the written method for addition and subtraction. You will need a pen and paper with you to complete them.
Your child should have come home this week with a library book. Please ensure they are reading it. I am keen to start a reading log in their planners next week, where I write in them and it would be great to see the planners being written in at home as well.
I have put a pre-reading task on Microsoft Teams. This is some research on the planets in our solar system, ready for some written work in science next week. Just give the documents a read.
The new spelling list is below.
Horrible
Terrible
Visible
Possible
Sensible
Responsible
Credible
Edible
Behaviour
A massive well done to the class this week with daily routines. I have noticed them coming into class much more focussed and ready to learn. It really helps to have these routines in place as it can maximise learning time.
Just a reminder of our theme for well-being this half term is 'being kind' and we are encouraging all the children in school to think before they speak and ask themselves are their comments necessary, helpful and kind. I am continuing to talk to the class about this theme and it would be great if these discussions could happen at home as well.
Coming up
Coming up next week is our virtual author visit from Harriet Muncaster. She will be hosting a live talk on her new book Victoria Stitch: Bad and Glittering. This will be on Wednesday 7th October and will last approximately 40 minutes. I, for one, am looking forward to getting the opportunity to hear from a successful author! If you have preordered a signed book from her, please send your child in with £5 on the day of the talk.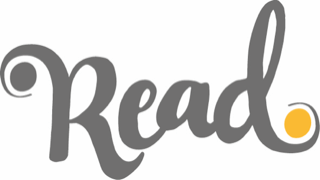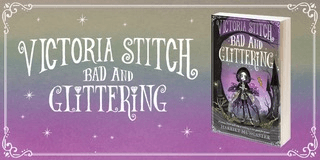 Have a great weekend, and keep smiling!
Mr. K
---