English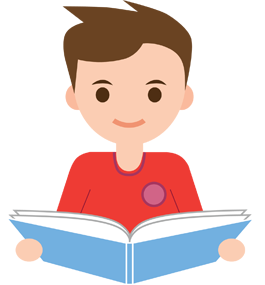 Co -ordinator Mrs McLoughlin
Our English curriculum intent is driven by the need to prepare our children for their educational journey; enabling them to be ready for life in a society in which they will thrive. The study of English develops pupil's abilities to listen, speak, read and write for a wide range of purposes, using language to learn and to communicate ideas, views and feelings. It enables pupils to express themselves creatively and imaginatively, as they become enthusiastic and critical readers of stories, poetry and drama, as well as non-fiction and media texts.
English
At Netherthong Primary, our English curriculum is taught using creative techniques including The Power of Reading and Talk for Writing. Teachers base their literacy often around a topic, a book or other stimulus such as a short film or object. They will also use cross-curricular approaches to explore writing through history or geography for example. Books are chosen to both stimulate and challenge the children leading to high quality writing outcomes. Pupils are not only taught the technical aspects of writing but are taught to write for purpose with passion and flare.
Grammar is taught both discretely using Schofield and Sims grammar resources and within the process of writing and editing. Staff will use the statutory testing materials and NFER assessments - three times a year - to help track pupil's progress throughout the year.
In handwriting, as in other skills, children will develop at different rates; for that reason, it is important that there is a consistent style of handwriting throughout the school, and that all staff consider themselves to be teachers of handwriting, with a clear understanding of the progression of skills, and of how to remedy errors. It is not sufficient to exhort children to improve their handwriting; the different elements need to be taught and practised. Early intervention is essential at every stage, to prevent the acquisition of bad habits which are difficult to correct. The school handwriting style is based the Charles Cripps handwriting scheme and children have regular opportunities to develop and practise their handwriting. They are encouraged to join their handwriting from the summer term in Year 1 when good letter formation has been established.
Reading
Reading is a key tool for life. Teaching children to become excellent readers is a large and exciting part of what we do at Netherthong Primary. Our principal aims are: to develop pupils' knowledge, skills, and understanding and love and appreciation of different genres and multi-cultural texts. Pupils have the opportunity to experience a wide range of texts and use a range of resources such as dictionaries, thesauruses, phonics and SPAG materials and activities to support their learning; to develop confident, independent readers across a wide range of text types; to encourage pupils to become enthusiastic and reflective readers. Reading is taught through the Read, Write Inc phonic scheme in Reception and Year 1. The Oxford Reading and Collin's Big Cat schemes are adhered to and children take home a book from the scheme and work through the levels until they become a 'red free reader'. In KS1 they have a reading record which parents will write in at least once a week. The teacher and other adults in school will check this and also respond once a week to ensure good progress. We teach a guided reading curriculum that covers key skills needed to become a great reader - understanding inference, retrieval of information, authorial intent, understanding of text layout to name a few. Children access author-based book collections, the school library, have high quality reading experiences through English lesson, and teachers ensure that children regularly read at home and in school.
In KS2, children have a detailed planner with a reading record section – this again should be written in once a week by an adult at home. The teacher will read with each children during an Everybody Reading In Class reading session (ERIC) or in a group guided reading session and write in their record once every two weeks. The love of reading is encouraged throughout school through competitions and prizes as well as promotion of the local library services.
Teaching and learning in English are monitored throughout the year in various different way. Teachers assess during each lesson either formatively or in a summative way. This informs further lessons, next steps and differentiation. Staff and children use a progressive series of English targets to measure progress, these then impact on their next piece of work. Monitoring of the use of progressive targets within school show that children can apply key developmental skills independently in a range of contexts.
The English subject leader monitors the impact of teaching through lesson observations, drop-ins and book scrutiny. Regular opportunities are built into staff meeting time to ensue all staff are aware of the expectations for writing in at least their next year group. Moderation happens at several levels: internally; as a family of schools; within the local authority and across other schools in the area. This ensures that judgements on impact are accurate. Children talk with passion during pupil conferencing opportunities about their writing and reading experiences and are able to demonstrate a resilience harboured from learning within a safe, challenging environment.
Teacher assessments happen three times a year and are qualified by summative assessments each term.
Suggested (but not exhaustive) list of reading books for each year group.
Please do not restrict yourself to the year group or list for your child, but do consider what your child is ready to read.