English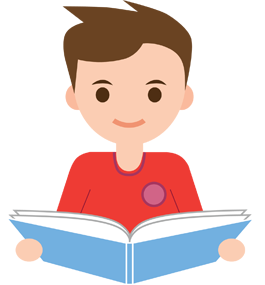 Co -ordinator Mrs McLoughlin
Our English curriculum intent is driven by the aim to provide a rich and stimulating language environment for our children, where speaking and listening, drama and role play, reading and writing are all heavily intertwined and integral to one another. We want our pupils to achieve the skills required, a positive attitude and deep confidence, as well as interest and a life-long love of literature and vocabulary, enabling them to be ready for life in a society in which they will thrive.
Teaching children to become excellent readers is fundamental to what we do at Netherthong Primary School. We do this through prioritising reading: phonics starts on day one and continues until children have completed the scheme and are fluent readers. We recognise the importance of the right phonics programme to ensure progress: we use the well-respected Read Write Inc systematic synthetic phonics programme from Reception and all staff are trained in this with regular cpd, as we believe all staff should be early reading experts regardless of the year group they teach in.
We instil a love of reading in our children through exposing them to a range of genres, including poetry, in Guided Reading lessons and in English lessons and across the broad and balanced curriculum. Robust comprehension teaching and practice, using a variety of tools, including the English Skills Box, ensures that children can read fluently, but also unpick what they have read and make inferences and understand authorial intention. In Reception and at Key Stage 1, our children take home two books every week: one is a book they can fully decode, as they practise their reading fluency and the other is a book that parents can read with them for pleasure, exposing them to new words and vocabulary and different genres. The decodable book that our younger children or that struggling readers take home, is carefully matched to the sounds they have learned in class ensuring that every child has success with their early reading and feels confident and empowered. Our extensive library also supports every child to select a book weekly that they can read for pleasure during the week and our library experts and well trained, reading loving staff, take care to guide the children's choices carefully. Every child has a reading record or reading planner. Classes enjoy story time at least once every day and all reading sessions are language rich with the back and forth interactions that form part of excellent reading practice. School implements its reading calendar across the academic year to ensure children are exposed to a wide variety of reading initiatives and a culture of readers is created through prizes, competition and community links.
At Netherthong Primary School, we believe in keep up, and/or catching up quickly, and we use a number of tools to ensure that children do not fall behind. These include RWI Fresh Start in Years 5 and 6, 'Keep Up' phonics in Years 3 and 4, extra reading support at 8.30 for those children that may need it from time to time, daily phonics in Reception and Key Stage One and one to one phonics where necessary, Nessy, small group extra reading and weekly Reading Friends' sessions. Our Nurture Lead also uses books and book talk to support children accessing nurture sessions to support their emotional well-being.
Teachers at Netherthong are ambitious about teaching all children to read and write. Children with SEND have to navigate the same written language, unlock the same alphabetic code, learn the same skills, and learn and remember the same body of knowledge as their peers. It is a critical skill in helping them prepare for adulthood. School makes all reasonable adjustments to enable pupils with disabilities to have full access to the curriculum and to be able to participate in it. Consensus is growing among academics and teachers that the best reading instruction for children with SEND is SSP, taught by direct instruction and we provide this through our RWI programme. This is either done in line with class teaching, or on a small group/individual basis appropriate to the child's level and aims to give children the best opportunity to gain functional literacy.
Grammar is taught on a weekly basis using the Schofield & Sims Grammar resources and as the need arises in lesson times, with grammatical errors corrected orally/ in writing (where appropriate). We take a systematic approach to writing, revisiting key learning and building upon it in all areas from phonics, through to grammar and spelling and different genres. We use high quality texts, modelling and shared/collaborative writing to demonstrate good practice for example using The Power of Reading and Literacy Shed Plus. Writing frames and other devices are used to support the least confident and SEND children and we provide time for children to plan, edit and revise using purple pen. The marking of extended pieces of support next steps and children's targets; these are in the front of children's writing books.
The school handwriting style is based the Charles Cripps handwriting scheme and children have regular opportunities to develop and practise their handwriting. They are encouraged to join their handwriting from the summer term in Year 1 when good letter formation has been established.
Children who read for pleasure perform better in school (Children and Young People's reading in 2017/8 National Literacy Trust) and our record of strong achievement in reading at all key stages reflects the environment we create where reading is valued, promoted and actively encouraged. This means that when your child leaves us to begin their High School journey, they have been introduced to new perspectives, new ideas and can make connections across the curriculum, linked to their reading. Over 75% of our children like reading a lot, or even better, say they love reading. At Netherthong Primary School, children can talk confidently about their reading journey and progress, and we support the to make good or better progress through regular formative assessment to close any gaps, through listening to them read regularly and supporting their decoding and fluency with our early reading expertise and through termly summative testing NFER to diagnose any gaps. Children at Netherthong are nurtured, challenged to make progress and the most of all opportunities they are given and supported to flourish to achieve their best: we achieve this through the impact of placing Reading at the heart of everything we do.
The main intended impact of our delivery of Writing is that all pupils enjoy writing across a range of genres, can write for a range of purposes and audiences, and become confident and effective communicators. They will amass a varied vocabulary that they can use across the curriculum and can apply spelling rules and grammatical concepts in their work.
We also aim to ensure that our pupils are proud of their writing and have opportunity to see it on display and shared with others in the school and with their families.
The English Subject Co-ordinator monitors the impact of teaching through lesson observations, drop-ins and book scrutiny. Regular opportunities are built into staff meeting time to ensue all staff are aware of the expectations for writing in at least their next year group. Moderation of writing happens at several levels: internally; as a family of schools; within the local authority and across other schools in the area. This ensures that judgements on impact are accurate. Children talk with passion during pupil conferencing opportunities about their writing and reading experiences and are able to demonstrate a resilience harboured from learning within a safe, challenging environment.
By the end of Year 6 most children are meeting ARE and are ready for the secondary curriculum.
2019 KS2 SATs:
Writing: 78.1% of children were at EXS, with 37.5% of these at Greater Depth.
Grammar, Punctuation & Spelling: 81.3% of children were at EXS, with 50% of these at Higher Standard.
Reading: 75% of children were at EXS, with 37.5% of these at Higher Standard.
We hope that as pupils move on from us to further their education and learning that their creativity, passion for English and high aspirations travel with them and continue to grow and that we have fulfilled our vision of nurture, progress and succeed, within our English delivery.
Suggested (but not exhaustive) list of reading books for each year group.
Please do not restrict yourself to the year group or list for your child, but do consider what your child is ready to read.