Please see the Class Blog page to see all the posts for a class.
This page only shows the latest post for each class.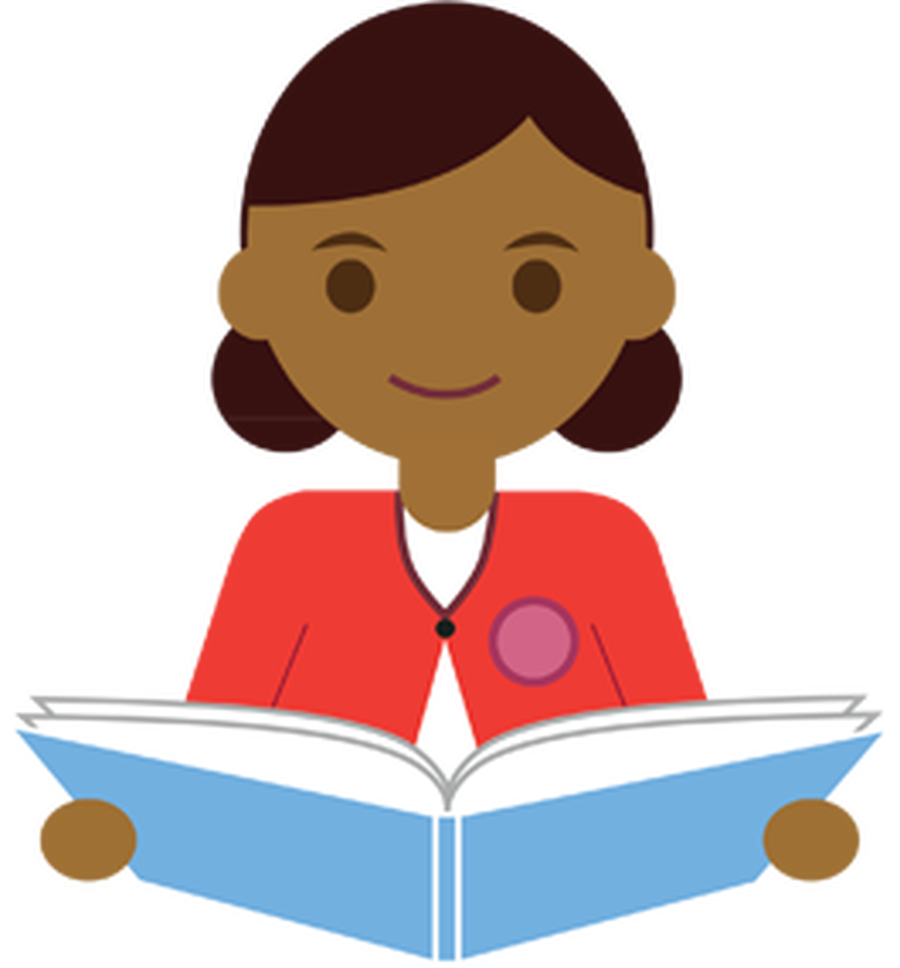 Net-aware - for support for parents and careers from the NSPCC
Parent info - for support for parents and carers to keep their children safe online
Thinkuknow - for advice from the National Crime Agency to stay safe online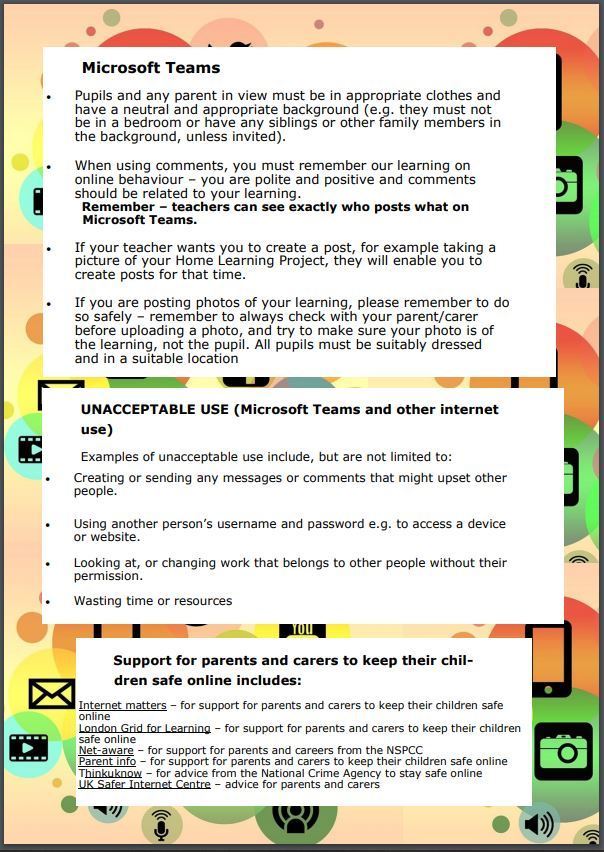 Class 1
admin on: Class 1
Hello all,

The children have come back to school in such good spirits! It has been lovely to catch up with them and hear about all the lovely things they have been up to during the break!

In our English lessons, we have been having a go at describing interesting pictures and using lots of adjectives and conjunctions and uplevelling our sentences!

We have been making great BIG numbers in maths, using place value cards and sticks and bricks! Of course, the children were eager to make 999 using nine hundreds, nine tens and nine ones!

We have started a unit all about food and looked at fruits and vegetables and where they come from and this afternoon, we have explored how transport has changed over time!

I hope you all have a lovely weekend and enjoy some sun!

Thanks

Mr. H.
---
Class 2
admin on: Class 2
What a lovely week we've had in this first part of summer term 1. We got straight into our Australia topic, locating the territories and states using an atlas. In maths, we have loved column addition - we did both 2-digit and 3-digit numbers. We also looked at partitioning.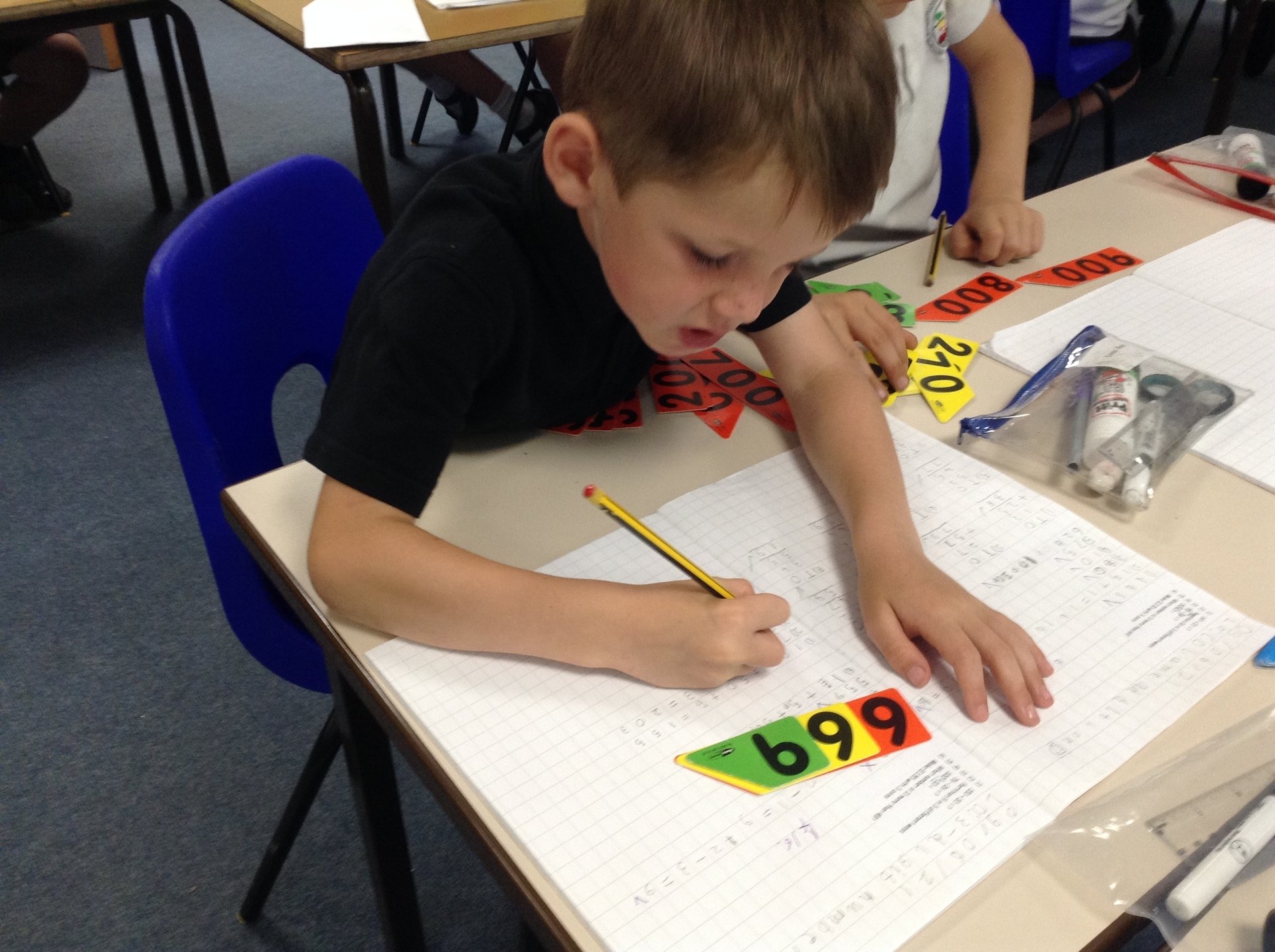 The have been using the internet to research an Australian animal and we shall use all our facts to write a non-chronological report next week. In art, we stayed with the Australian theme and draw animals using the cross-hatching effect. The children could only choose a natural palette of colours. Here's Robert's wonderful bird...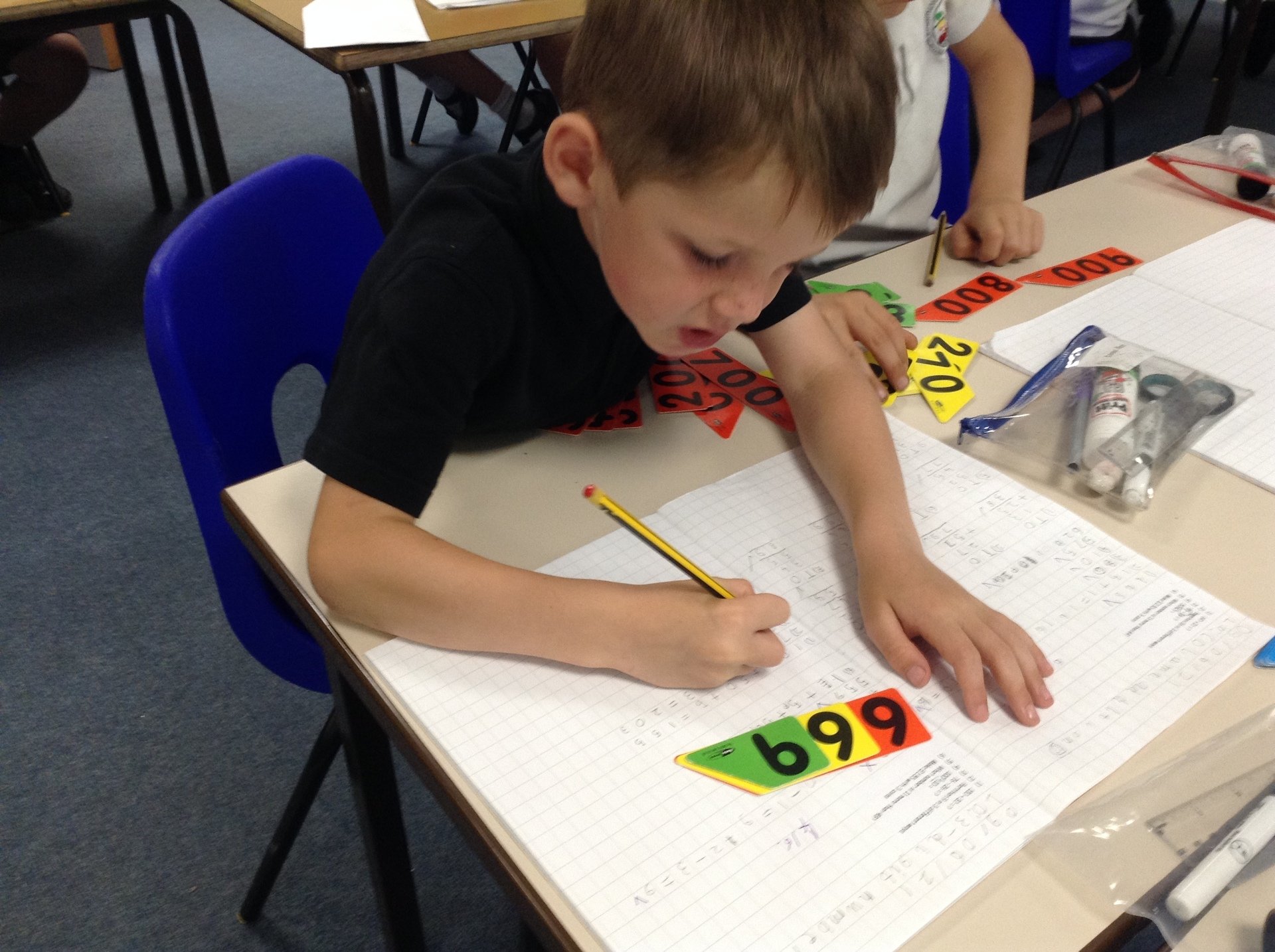 ---
Class 3
admin on: Class 3
Here are some lovely photos taken by Mrs Pearce in the woodland area this week. The children were having a wonderful time digging and collecting soil samples for our science investigations, whittling and upgrading the bug hotel. They also enjoyed an impromptu game of Vikings and Anglo Saxons!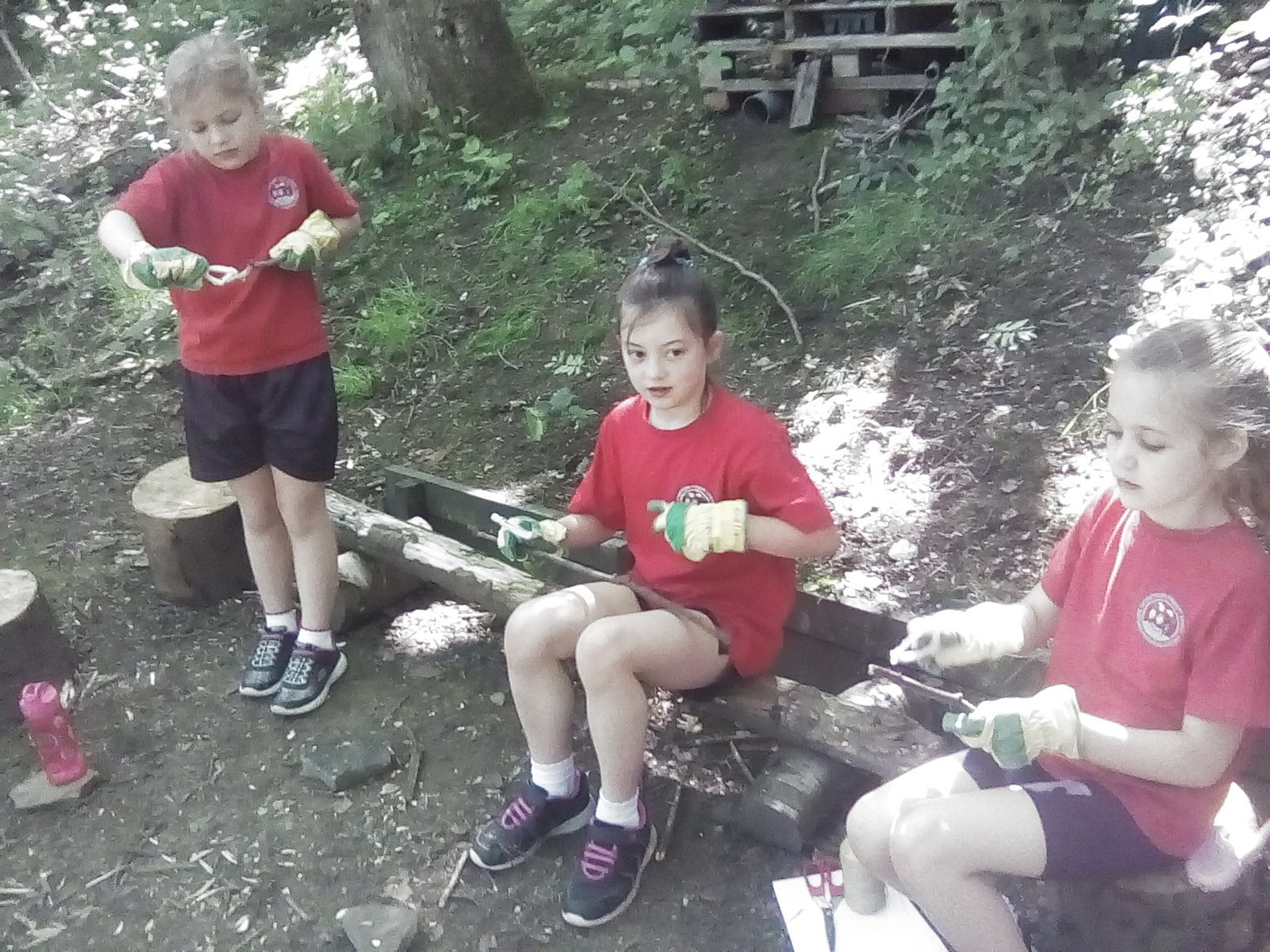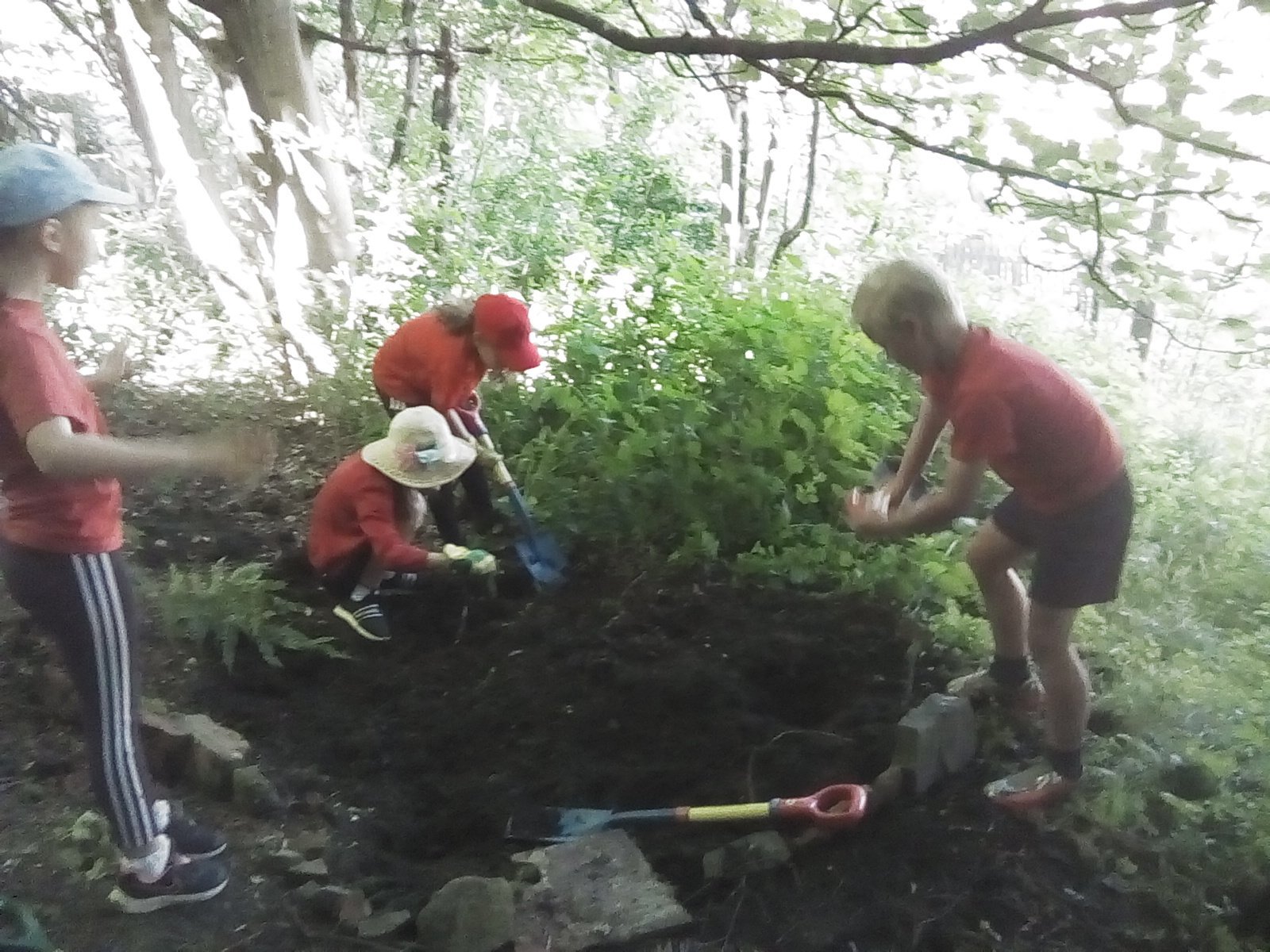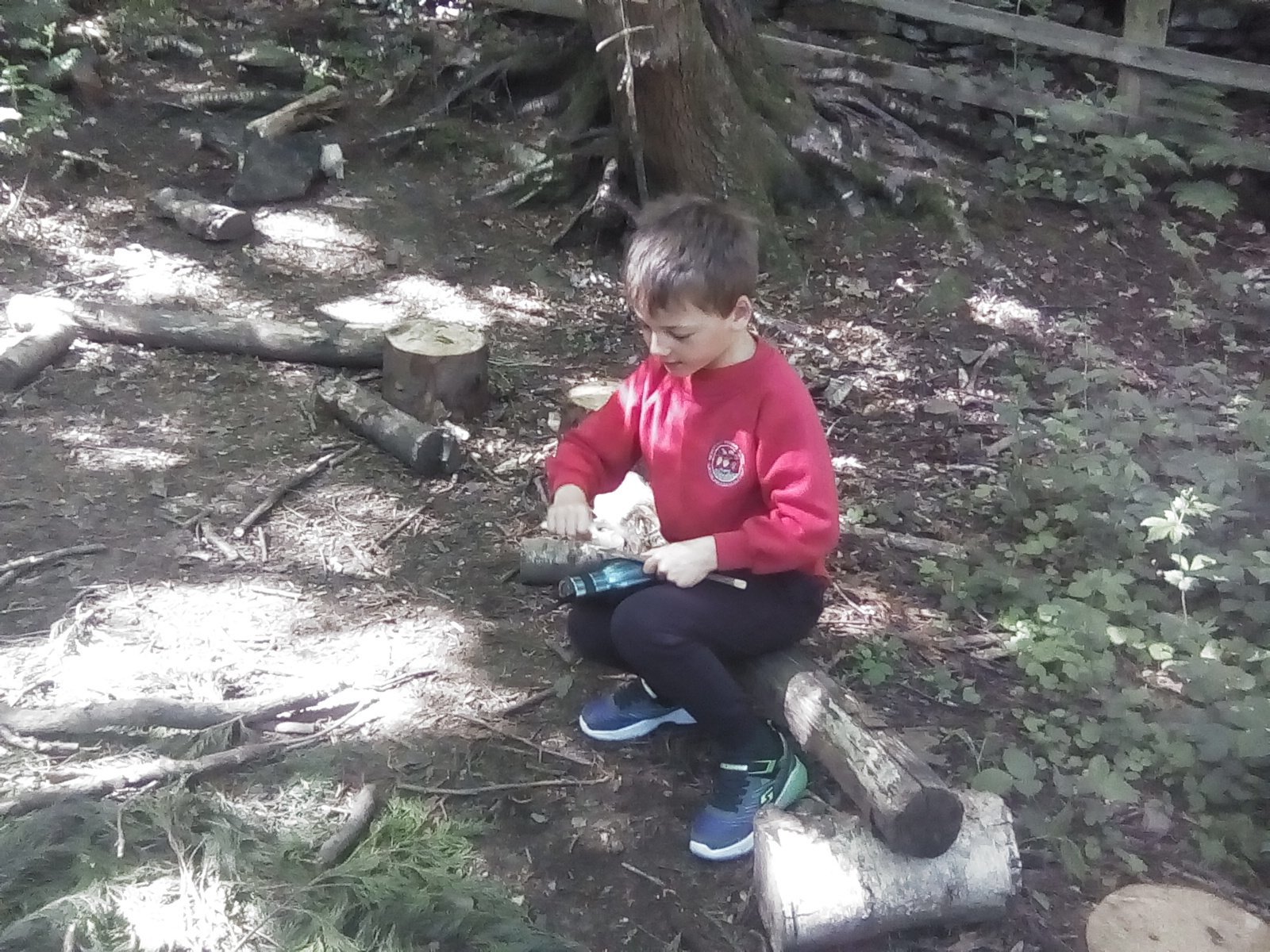 ---
Class 4
admin on: Class 4
Welcome back to the final half term of the year (I can't quite believe we have arrived here so quickly!) and what a wonderful, sunny start we have had.
On Monday, we threw ourselves into a very messy but fun science investigation. We recreated the digestive system - I'll leave the final outcome up to your imagination!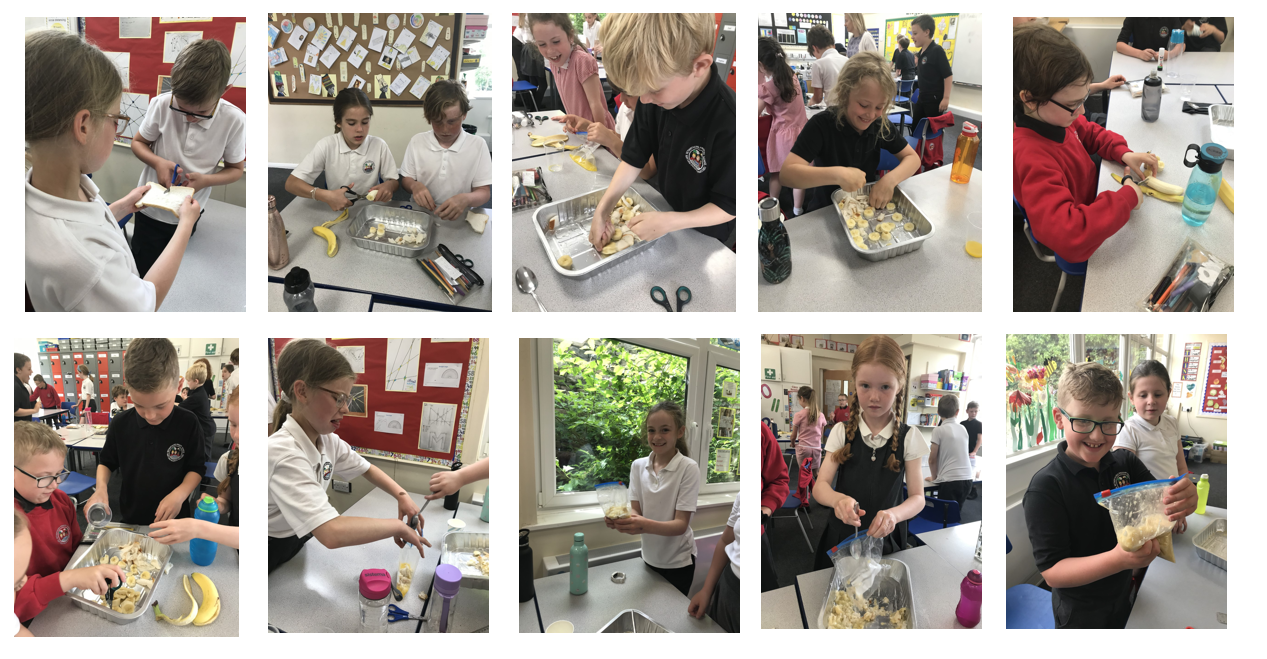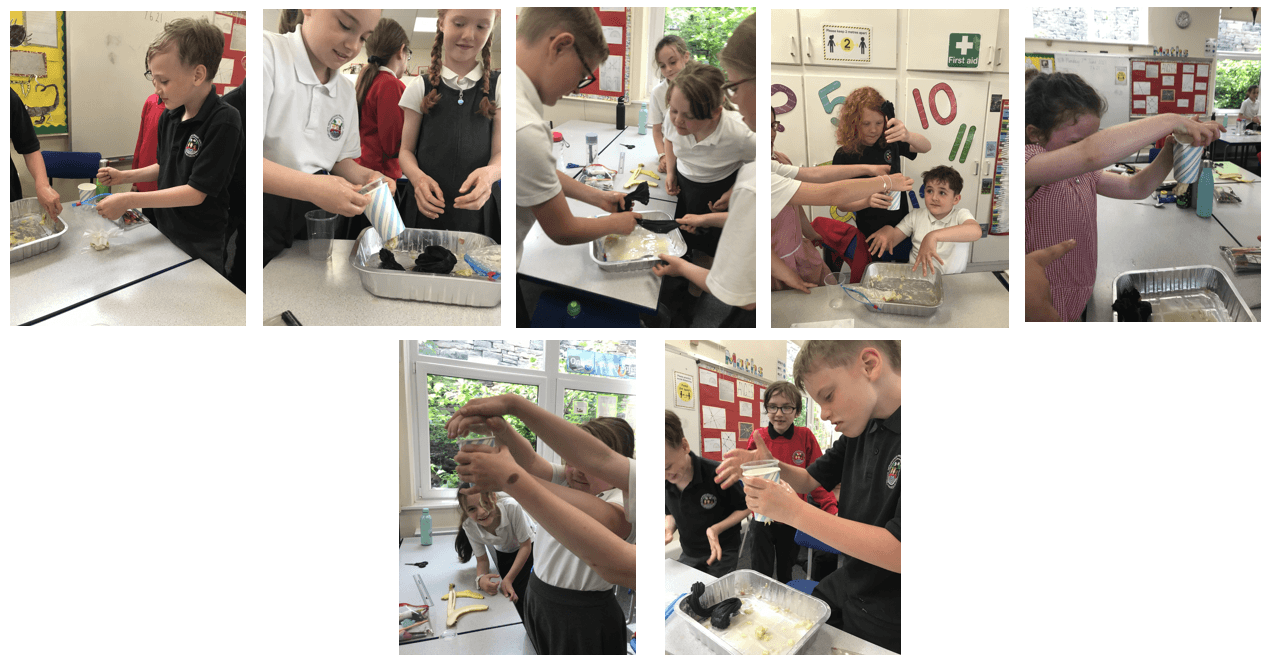 There were lots of excited faces as well as a few disgusted ones during this lesson!
In PE, our warm-up involved drawing our own hopscotch games and testing them all out - great for the calf muscles (as I discovered later that evening!) The children also had great fun with their cricketing skills. Super bowling Year 4!

We have also started reading our new book, The Invention of Hugo Cabret. It is a wonderful book and links perfectly to our Industrial Revolution topic.
The children have been really busy outside in the garden again, with Mrs Pearce. She really appreciates all of the children's hard work.
Well done Class 4!
---
Class 5
admin on: Class 5
I cannot believe we have got to the last half term in Year 5 already! We have got stuck into our new topic 'We Are Britain' this week. We started by creating a huge timeline of the kings and queens of England and the United Kingdom. You may see it on our window from outside. Here is a photograph.

Also, we then did some acting of different parts of history this afternoon. We looked at how the power of monarchs in this country has changed since 1066. The children have done some fabulous re-enactments!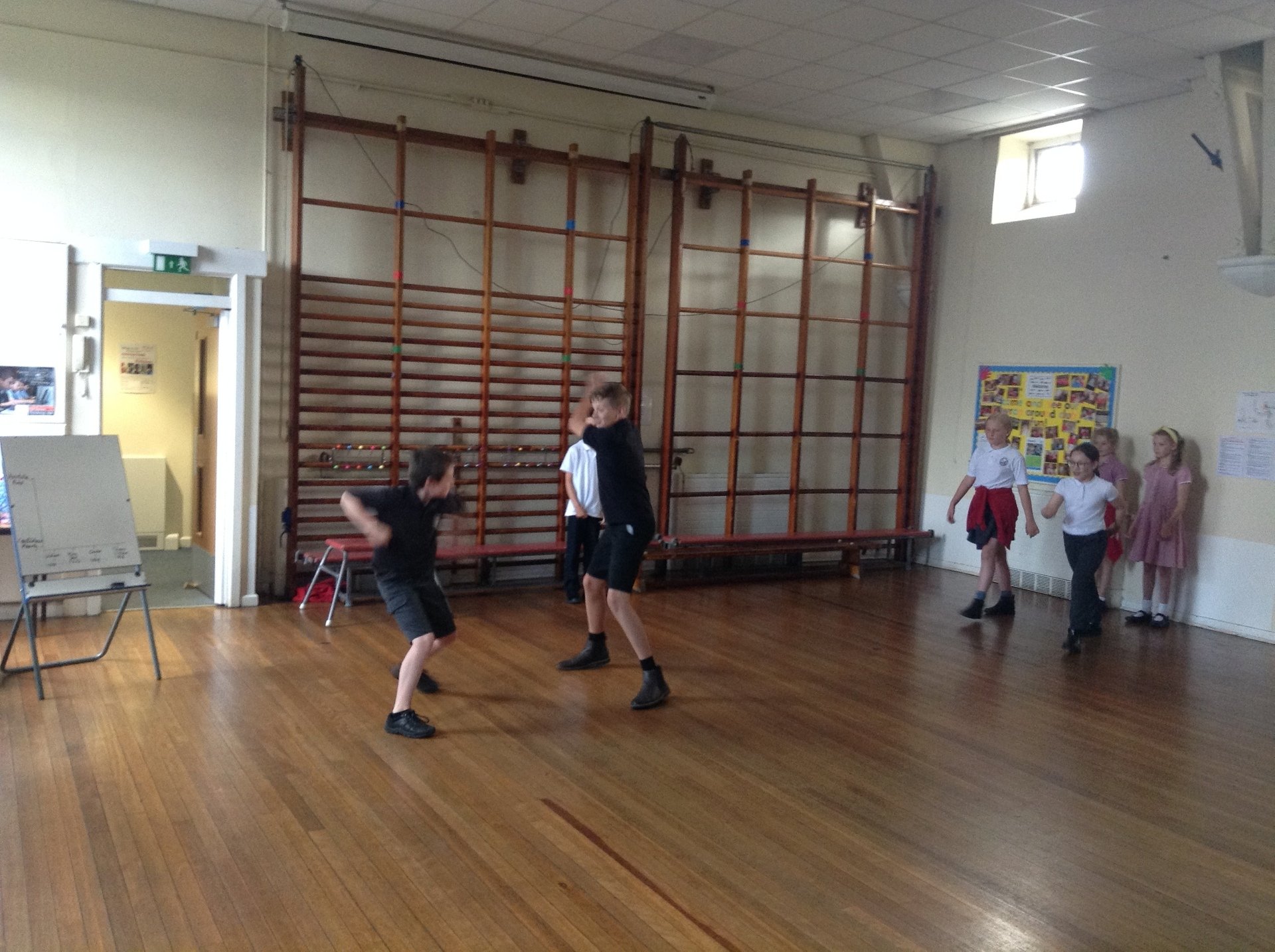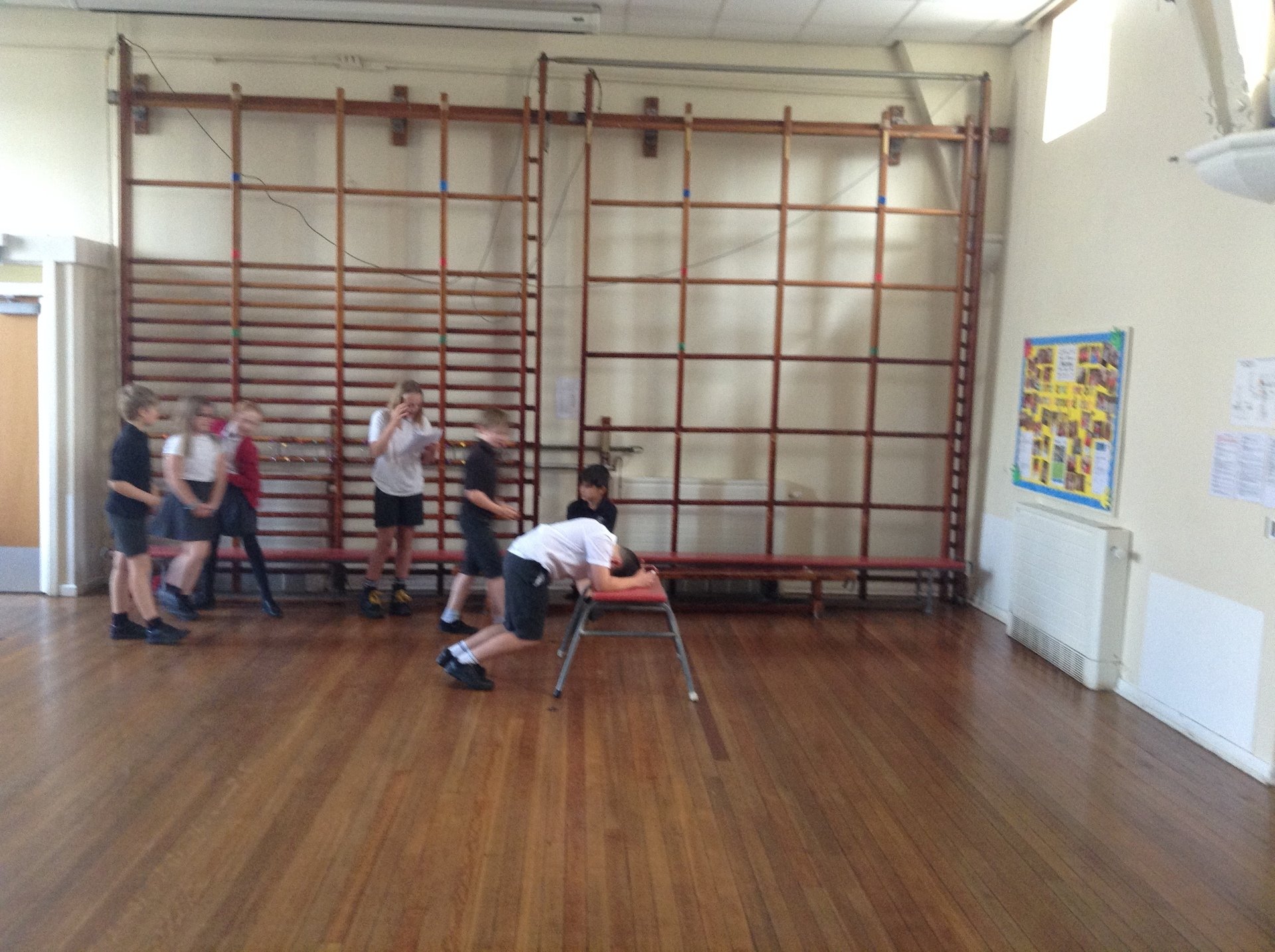 Have a lovely weekend!
Mr. K
---
Class 6
admin on: Class 6
The first week back... and it has FLOWN!
We have been writing instructions in advance of our Digital Detox, so that everybody is clear on what they can and can not do for the next week.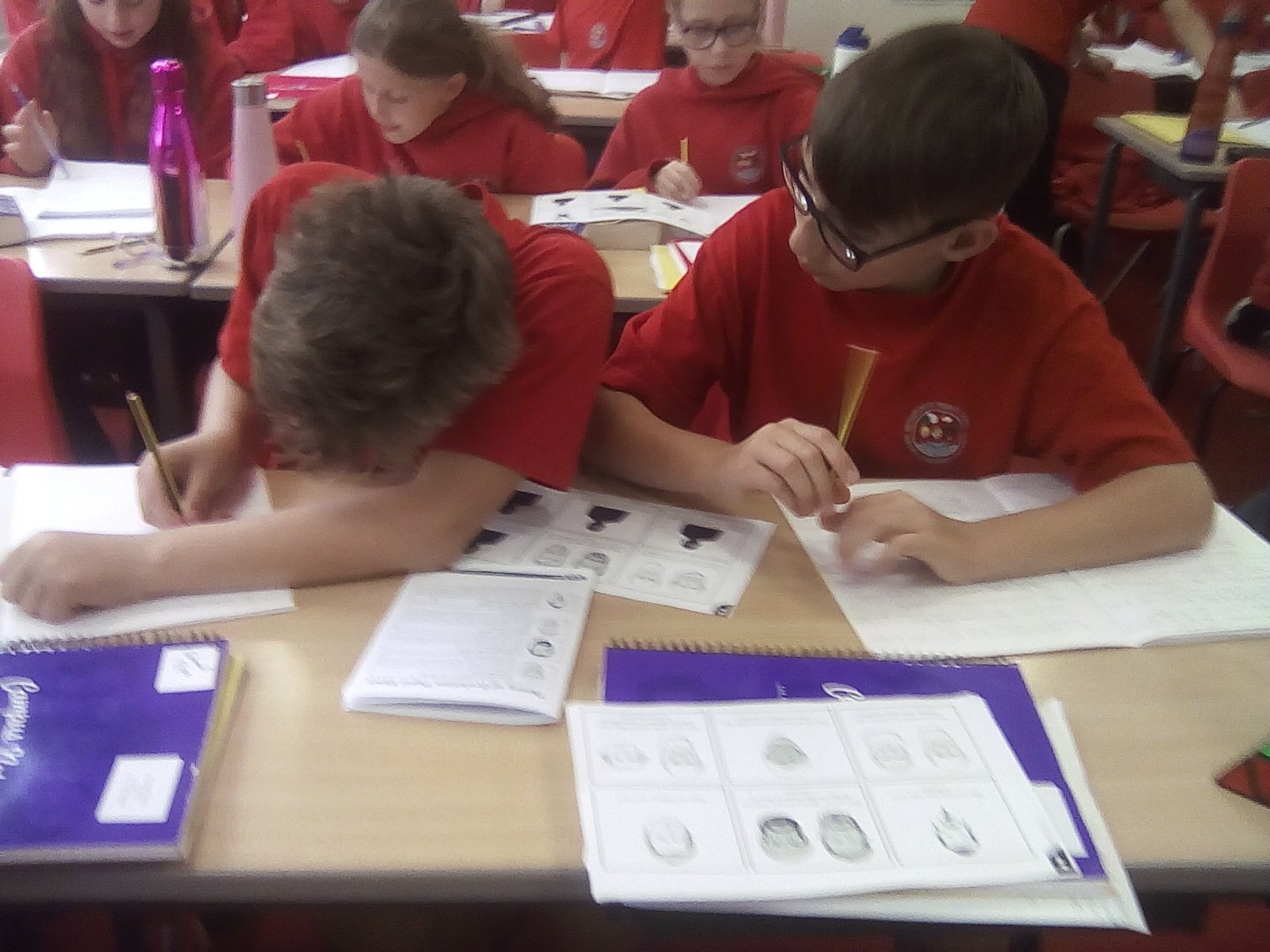 Maths has been revision of fractions, calculation problems and area of triangles and parallelograms.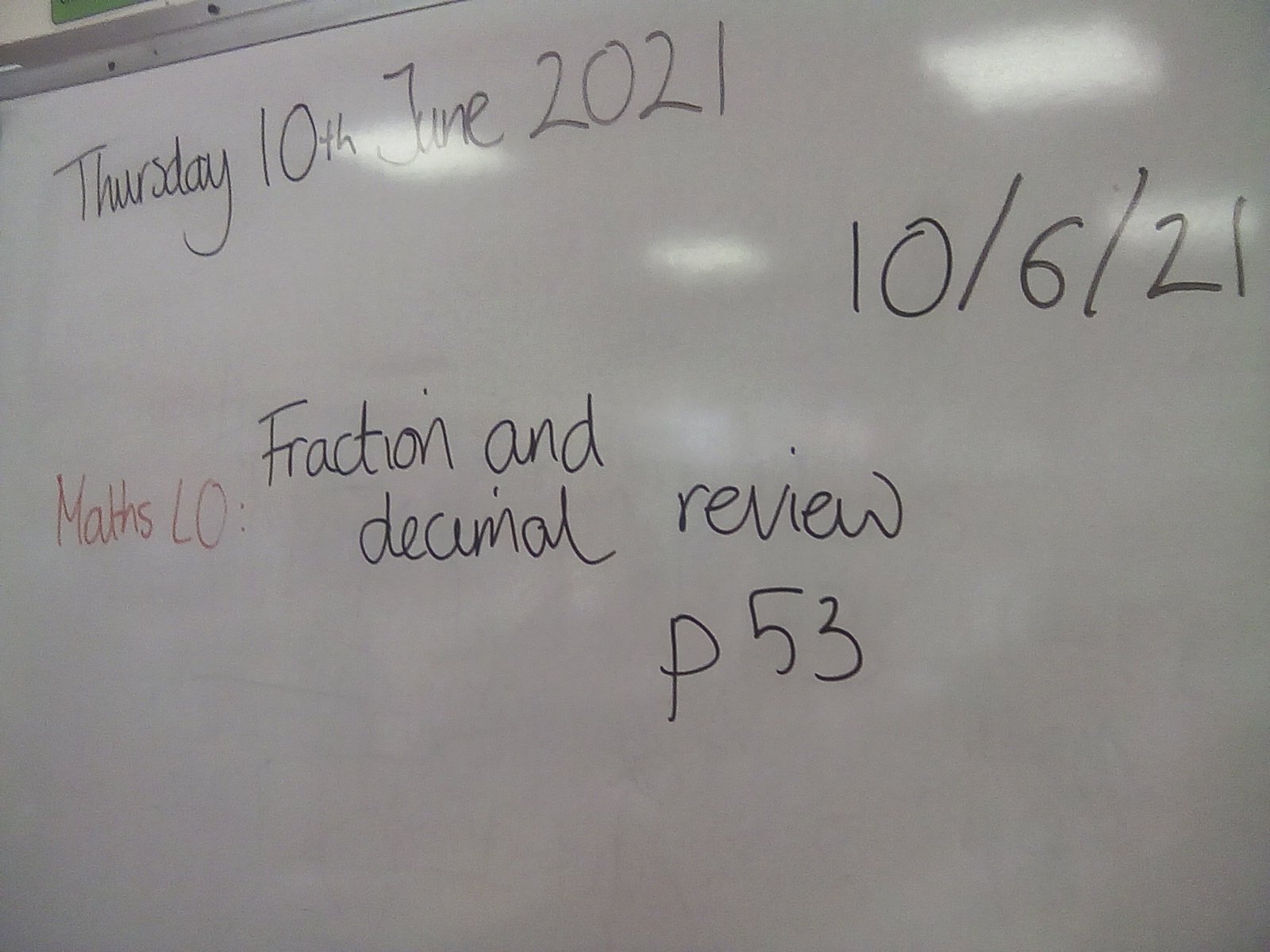 We have been studying the differing theories of Evolution and how these theories themselves have evolved over time - discussing adaptation, variation and natural selection.
Great excitement as we embarked on the planning for Leavers' Assembly - fingers crossed!
The perfect spring PE lessons: Rounders and Orienteering have rounded off a lovely week.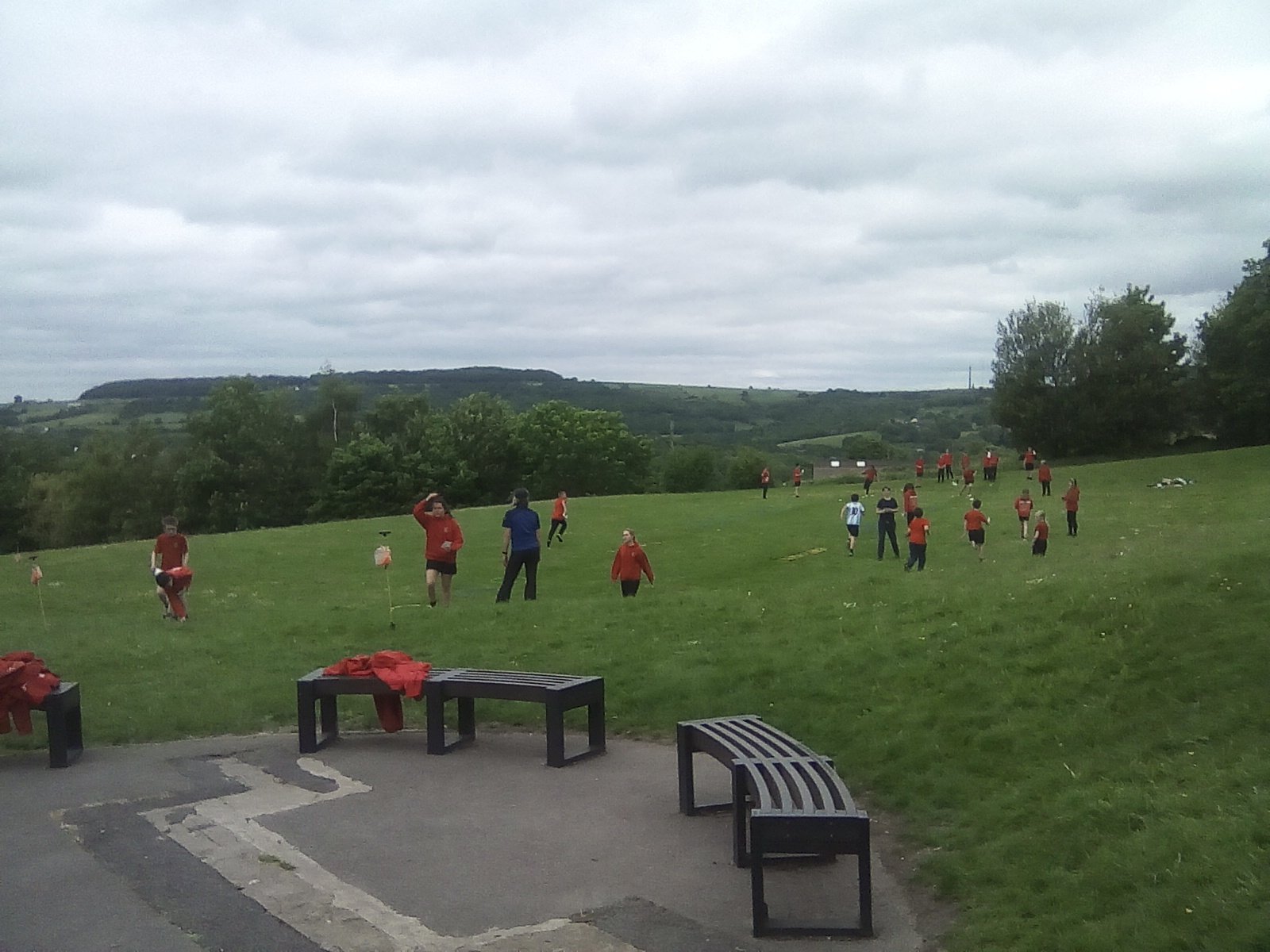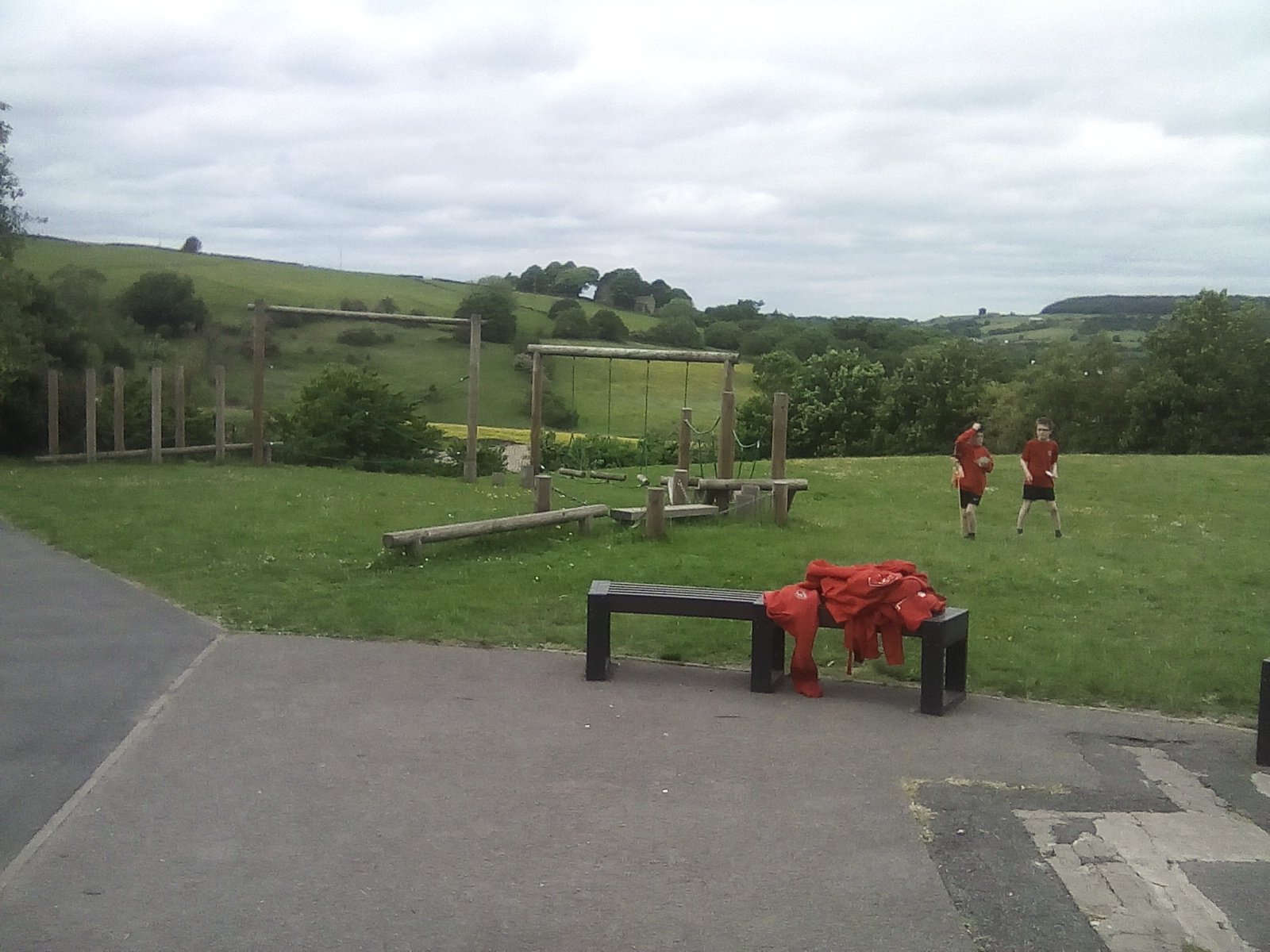 Enjoy the weekend; let's hope the sun comes back out.
MrC, Mrs J, Miss H and team.
---
Reception
admin on: Reception
11th June 2021
This week we have been looking at the story of Handa's Surprise by Eileen Browne. We have most certainly felt like we have been in Africa with this gorgeous weather we have been having!
We used watercolour paint to create an African sunset then cut out silhouettes of trees and African animals to stick on our sunsets. How beautiful they all looked!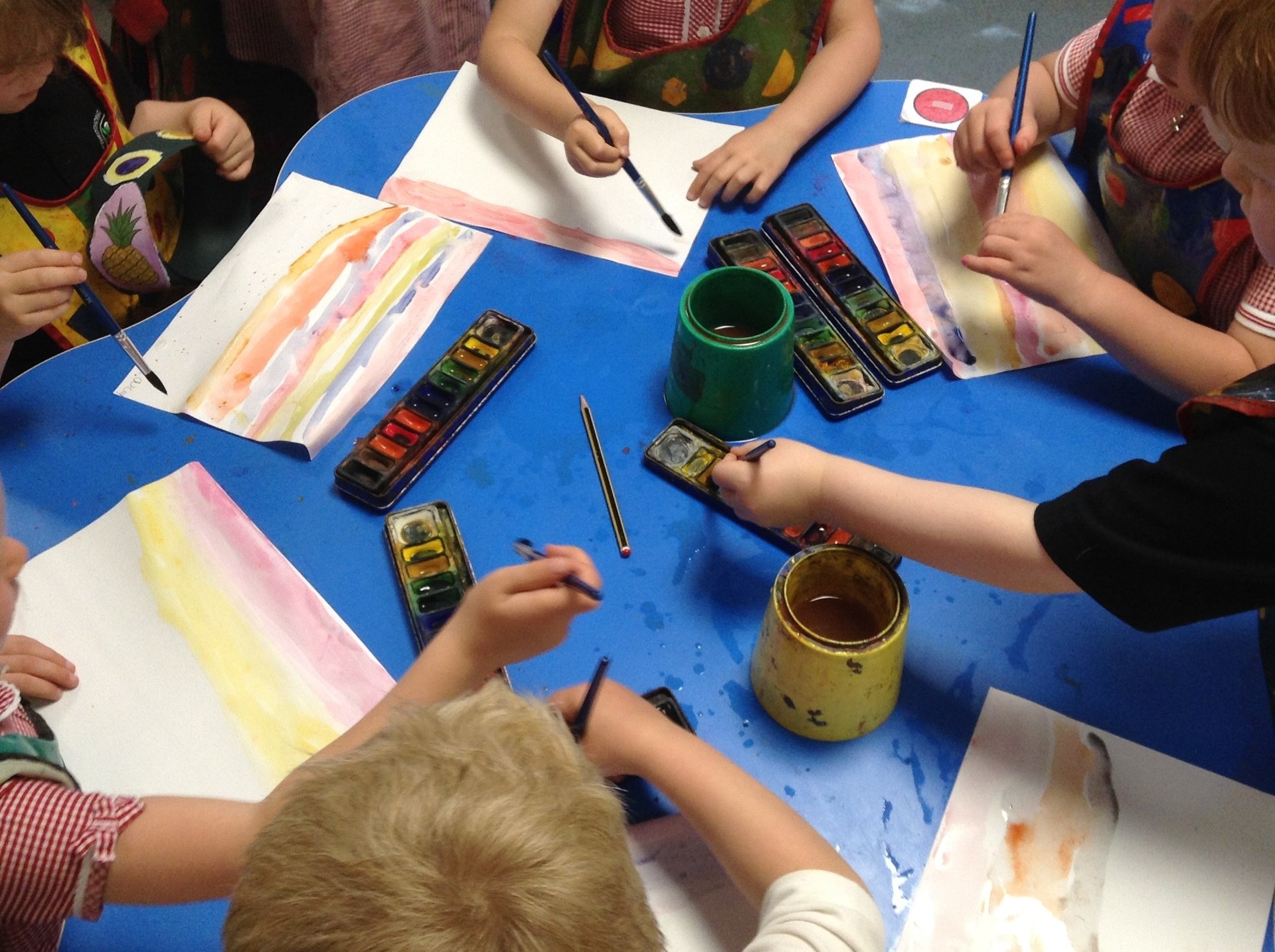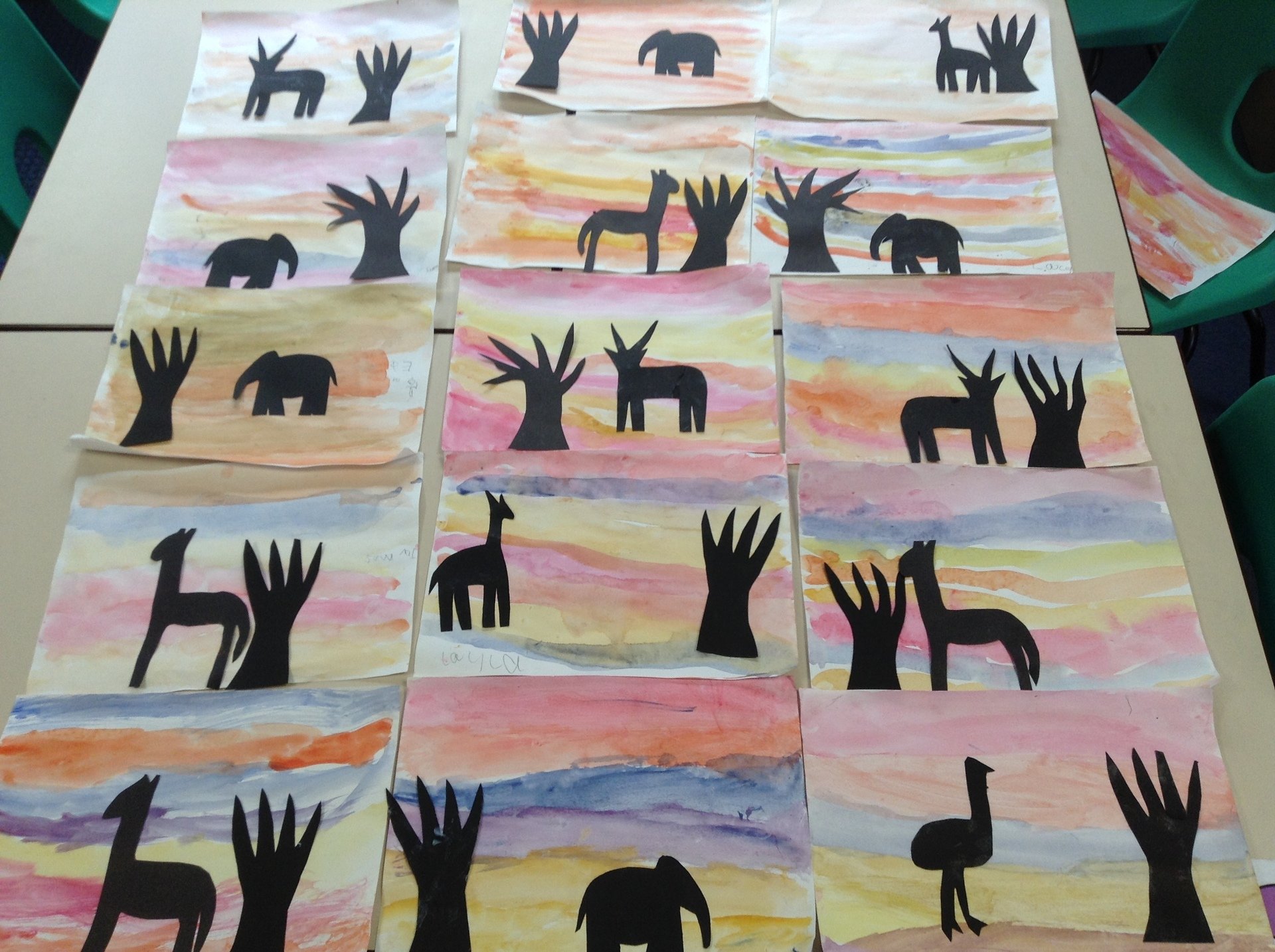 Using oil pastels, we chose a picture from the book to replicate.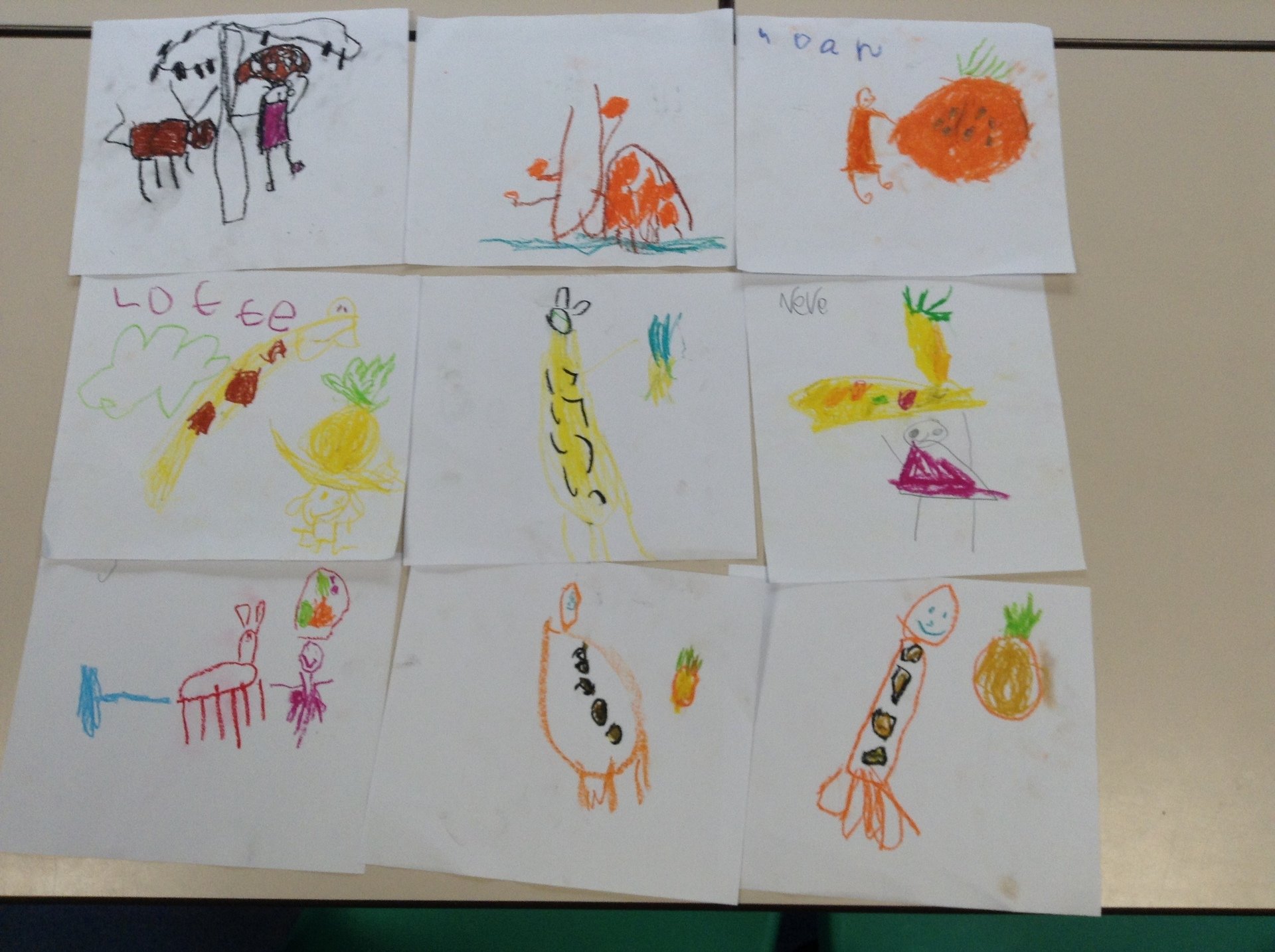 On Wednesday, we used the djembe to play the syllables in our names. The name with the most syllables in was 6!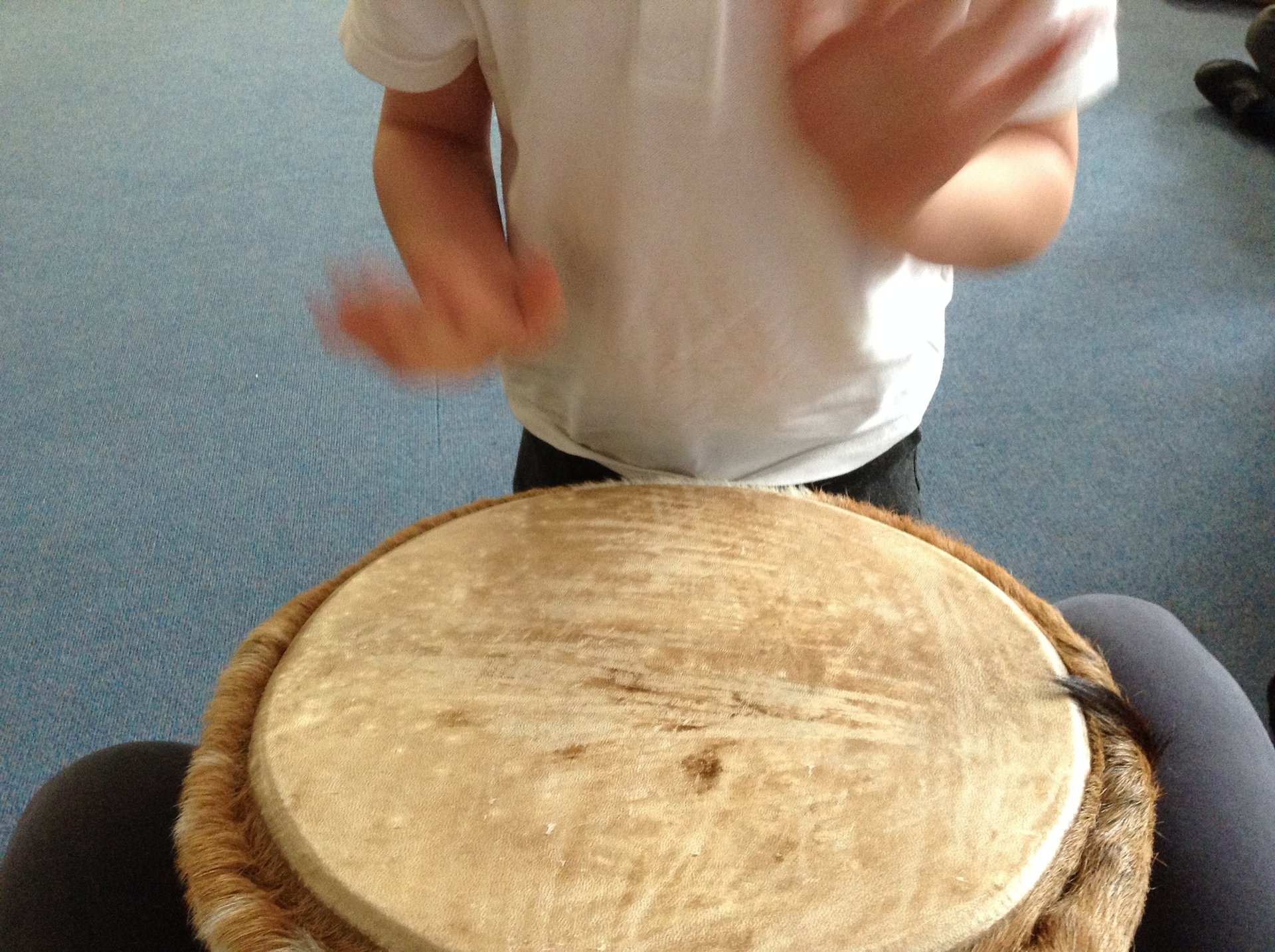 As the weather has been do wonderful, we have taken the opportunity to investigate moving water from one water try to the other. We have some brilliant problem solvers in this class!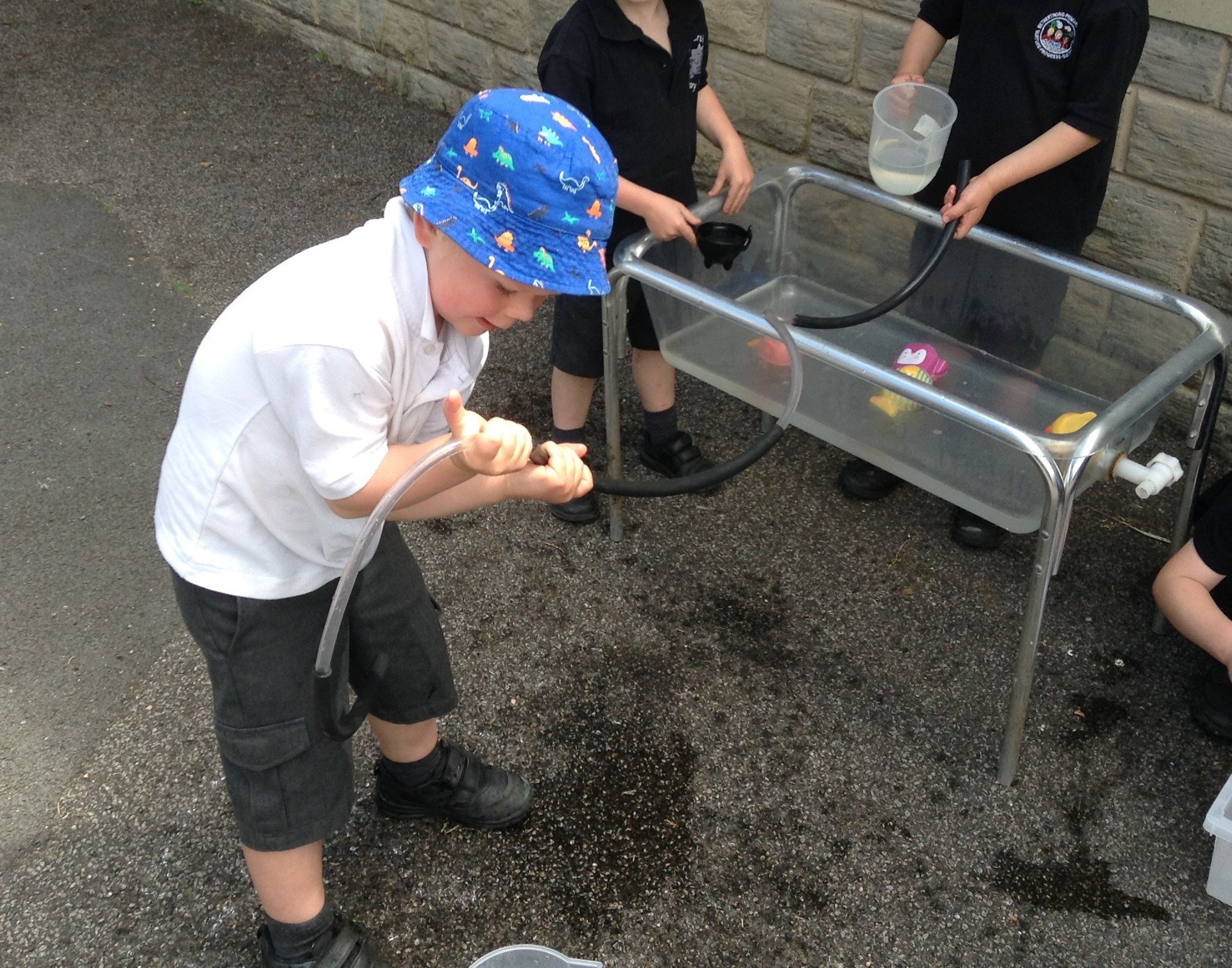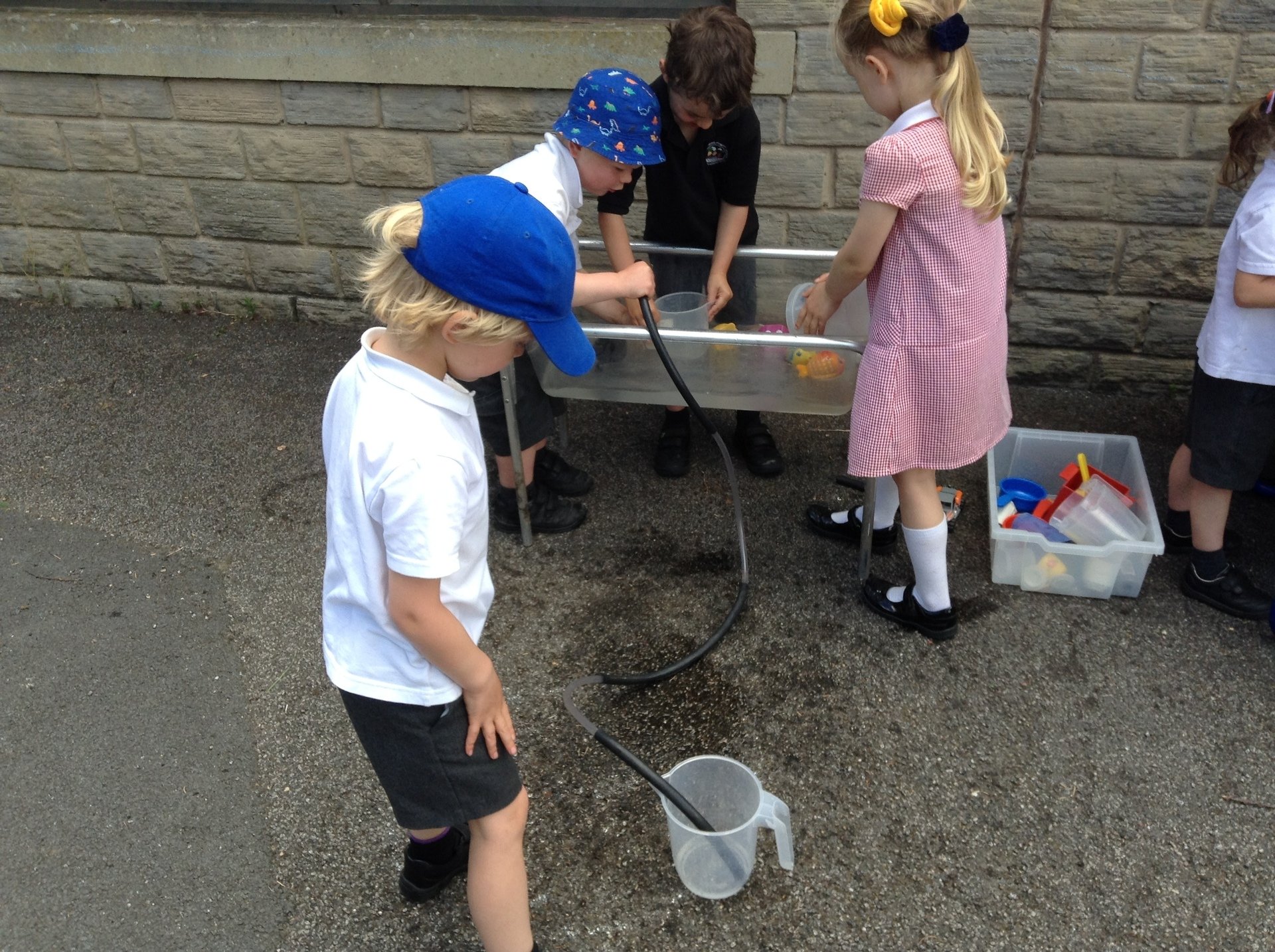 In maths, we have been looking at doubling numbers by using a 'magic mirror', using dice and looking at symmetry on ladybirds.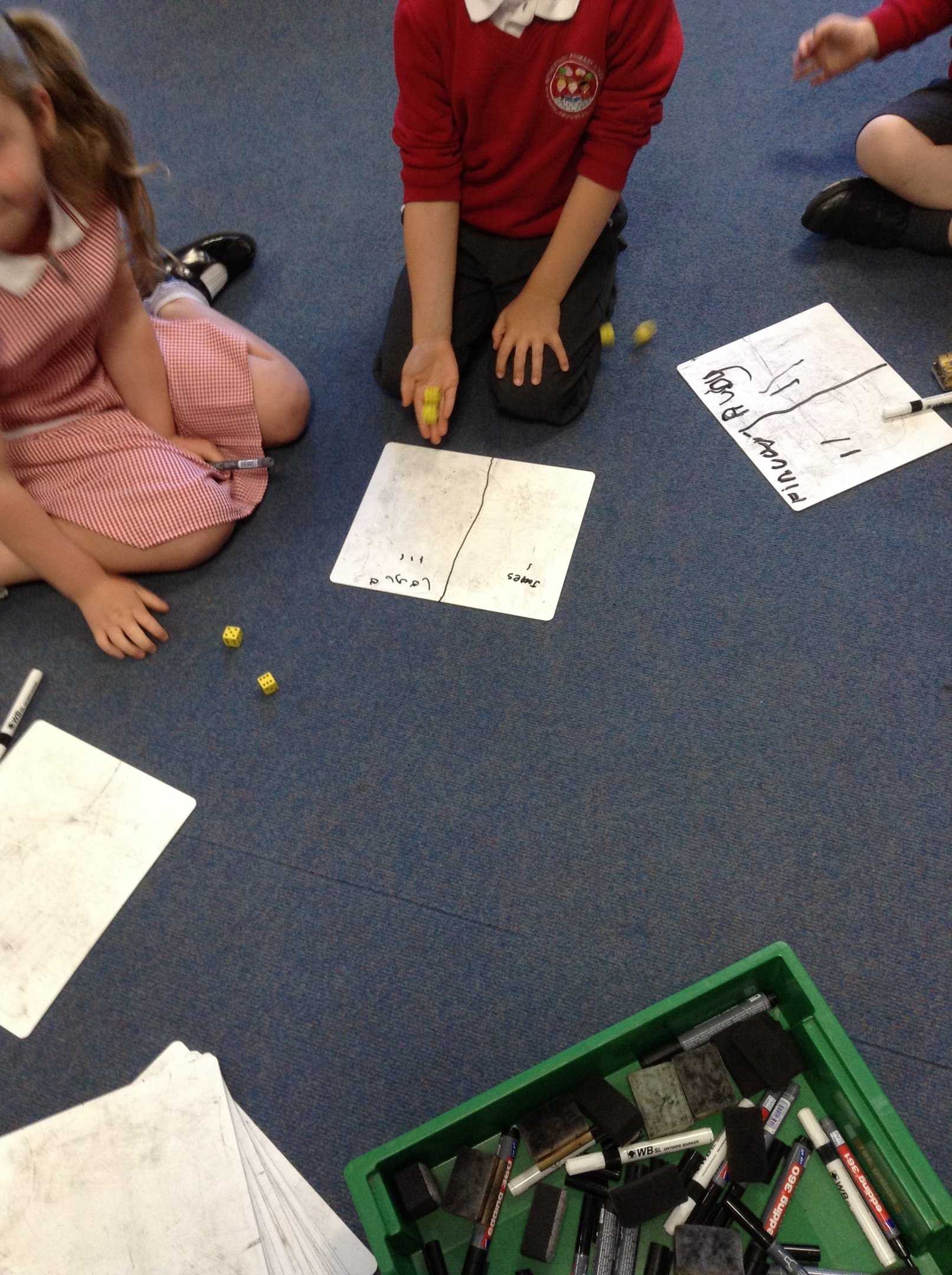 This has been an amazing start back after the holidays! We hope you all have a lovely weekend and this weather continues!
Miss H and the Reception Team xx
---