Please see the Class Blog page to see all the posts for a class.
This page only shows the latest post for each class.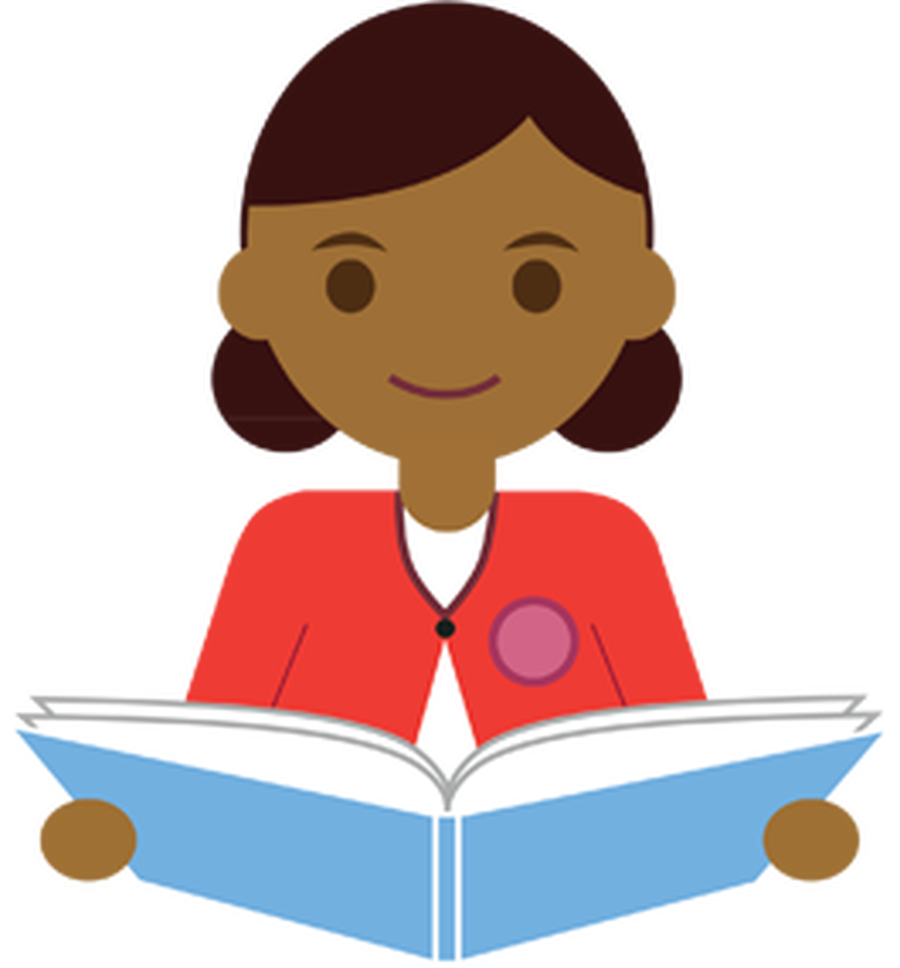 Net-aware - for support for parents and careers from the NSPCC
Parent info - for support for parents and carers to keep their children safe online
Thinkuknow - for advice from the National Crime Agency to stay safe online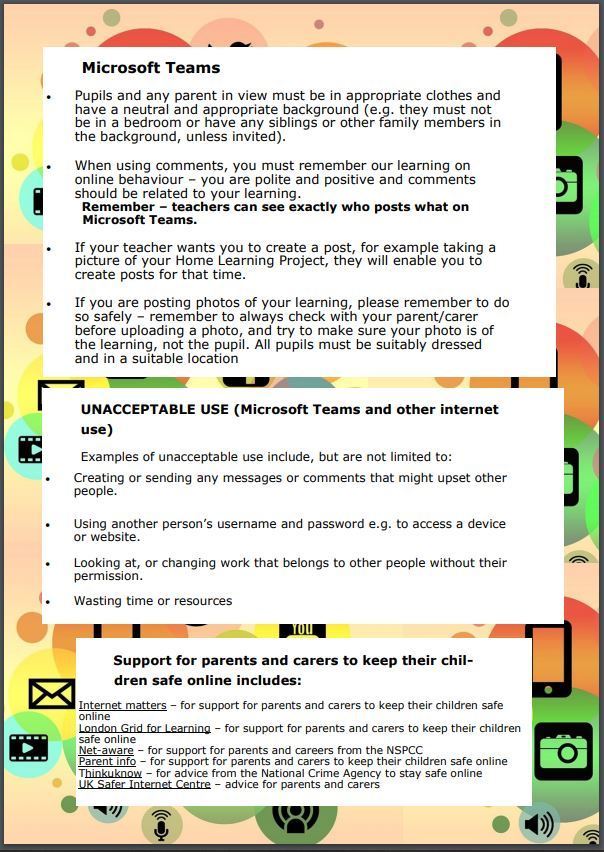 Class 1
admin on: Class 1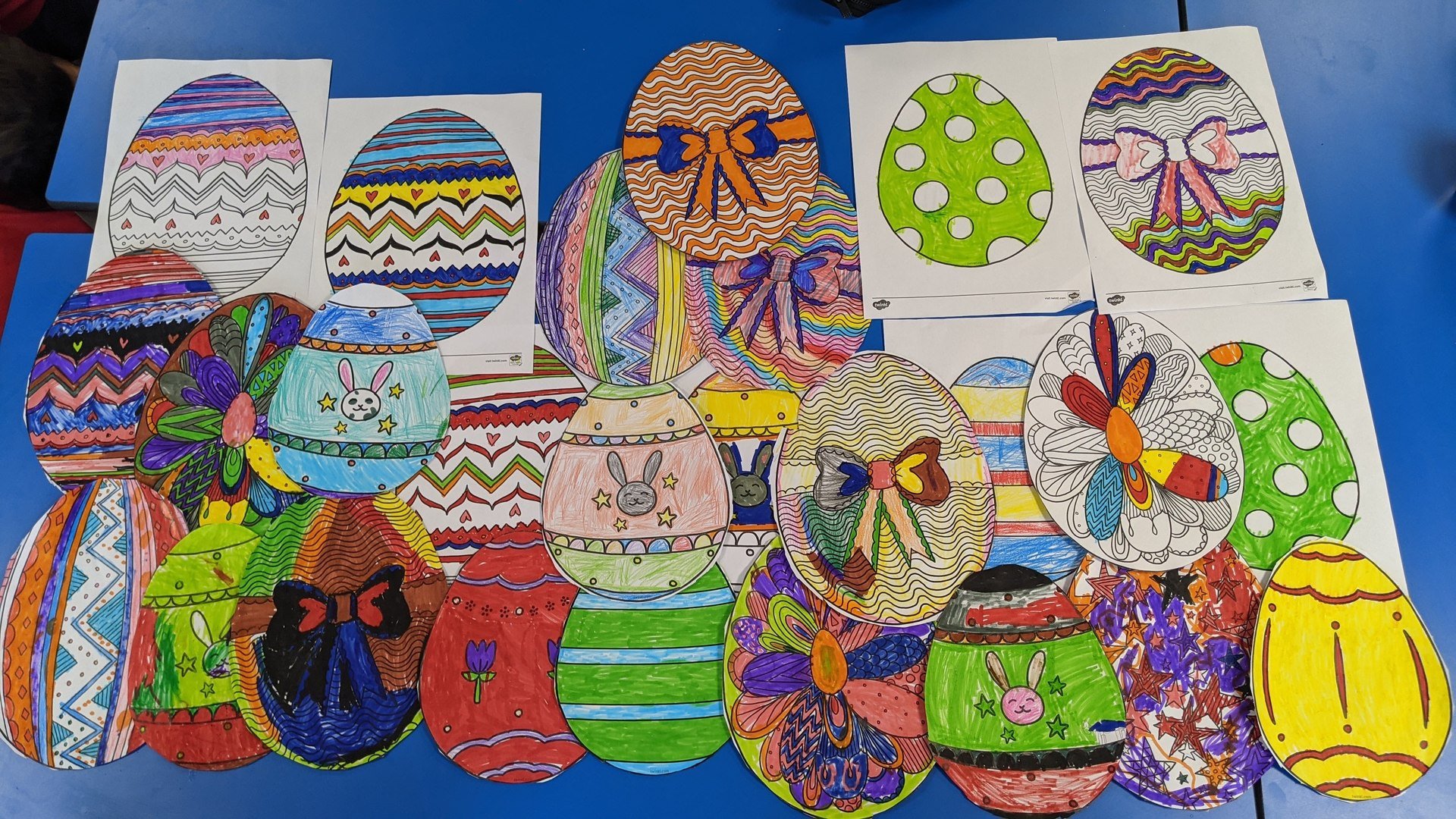 Well done, class one! You have worked amazingly hard this half term! It has been awesome to have you all back in school and I can't wait to see you back in April!

In the meantime, have a lovely Easter break and I'll see you soon!

Thanks,

Mr. H!
---
Class 2
admin on: Class 2
We've made it to the end of the spring term - well done everyone for a fantastic transition back into school life. We've had another packed week. The children have been writing about their 'Covid Year' and finished their Great Fire of London board games. They really enjoyed playing them with their partners...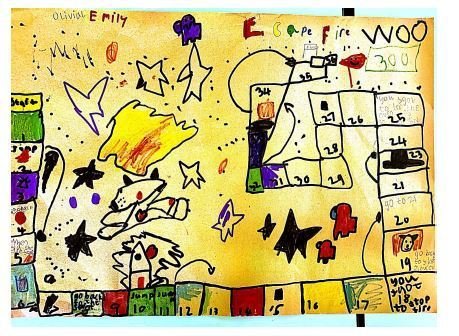 ---
Class 3
admin on: Class 3
Good evening everyone!
We have had another wonderful week in year 3, with lots of super outdoor learning. We've made the most of the slightly higher temperatures this week; we enjoyed outdoor role play in literacy, landscape art and lots of hockey too. As the children have enjoyed learning all about pollination in flowering plants and have been developing super skills in art, they have created some amazing close up pastel drawings of beautiful lilies. Here are just a few examples of the wonderful images they have created.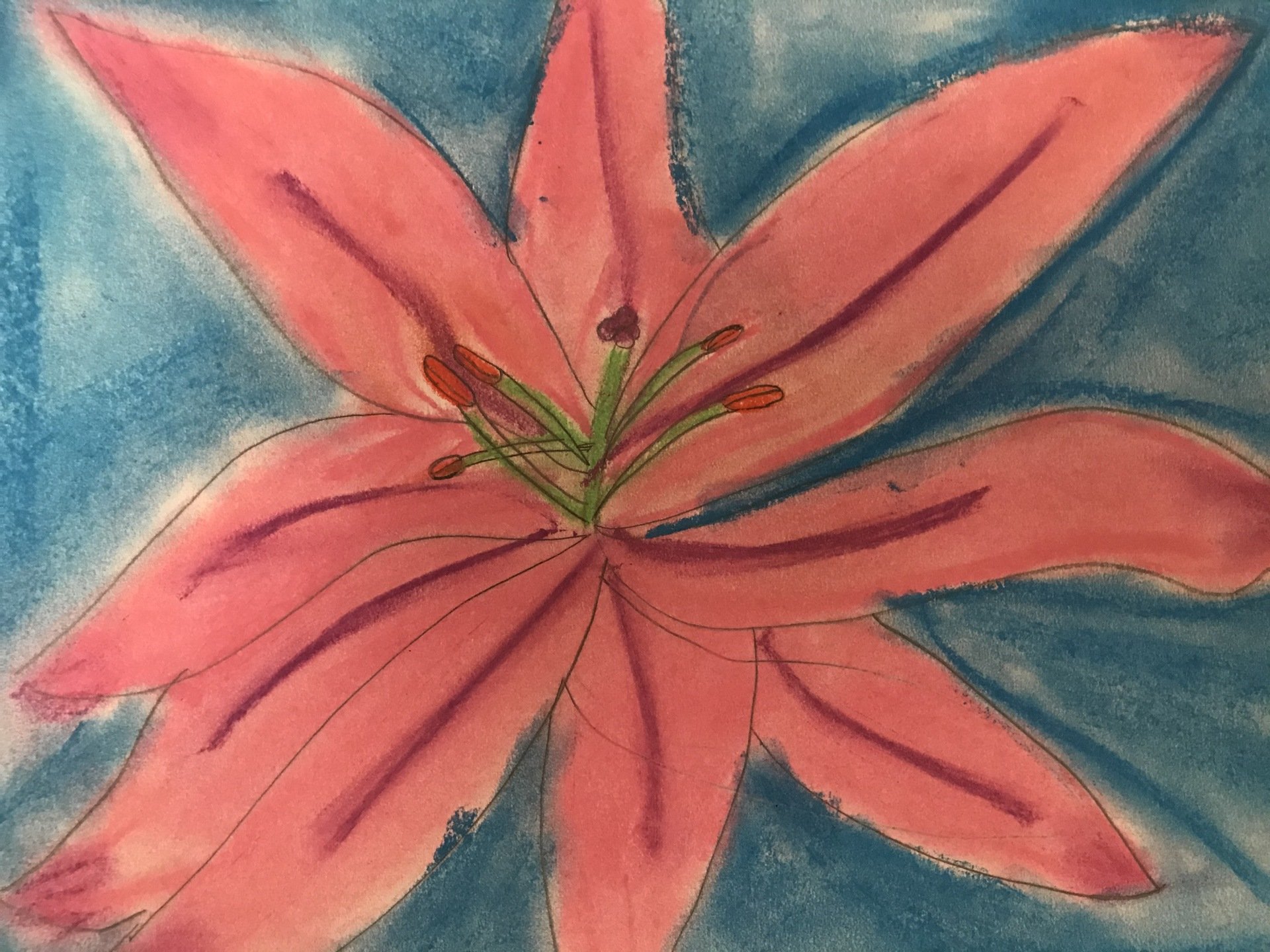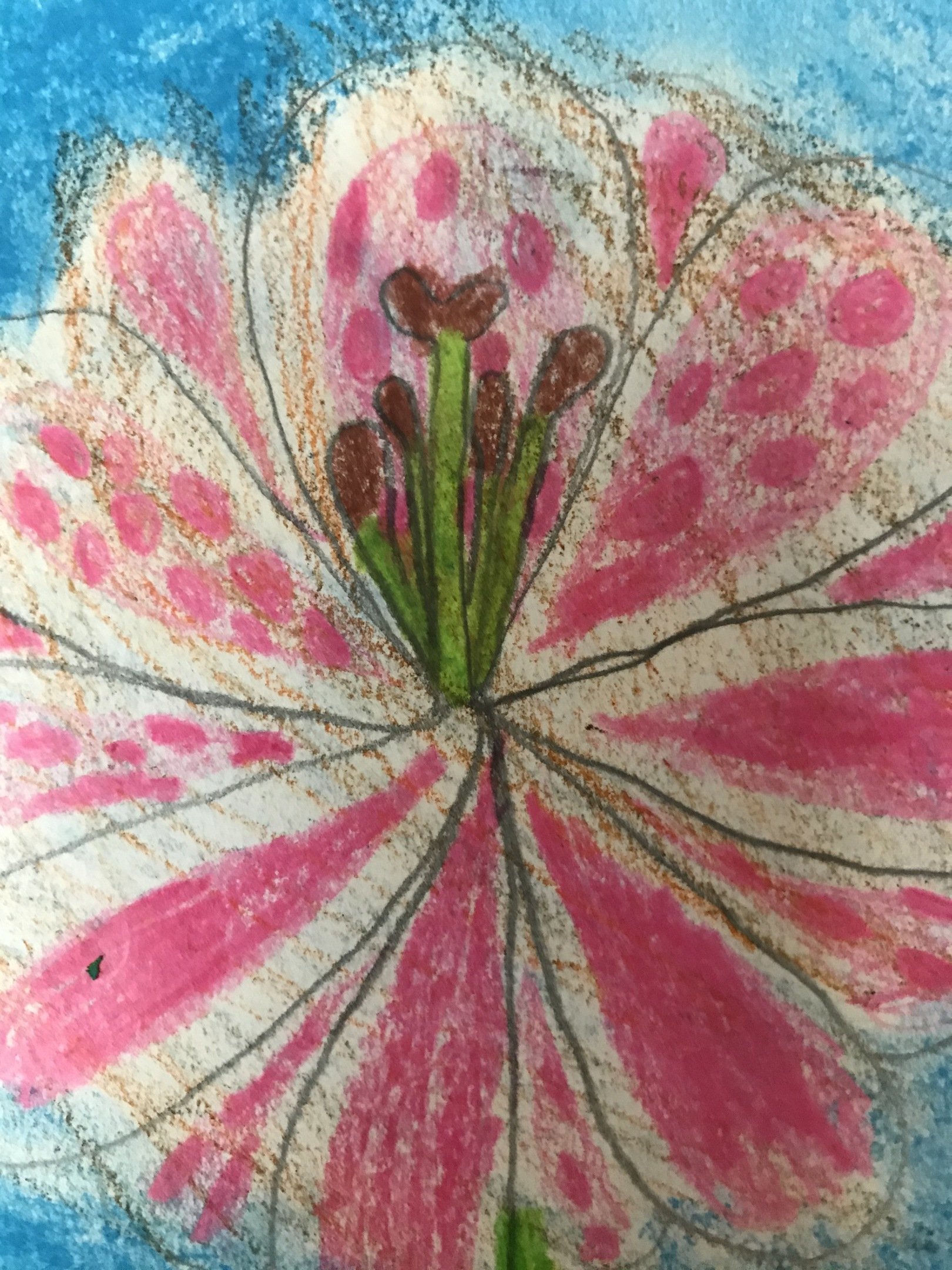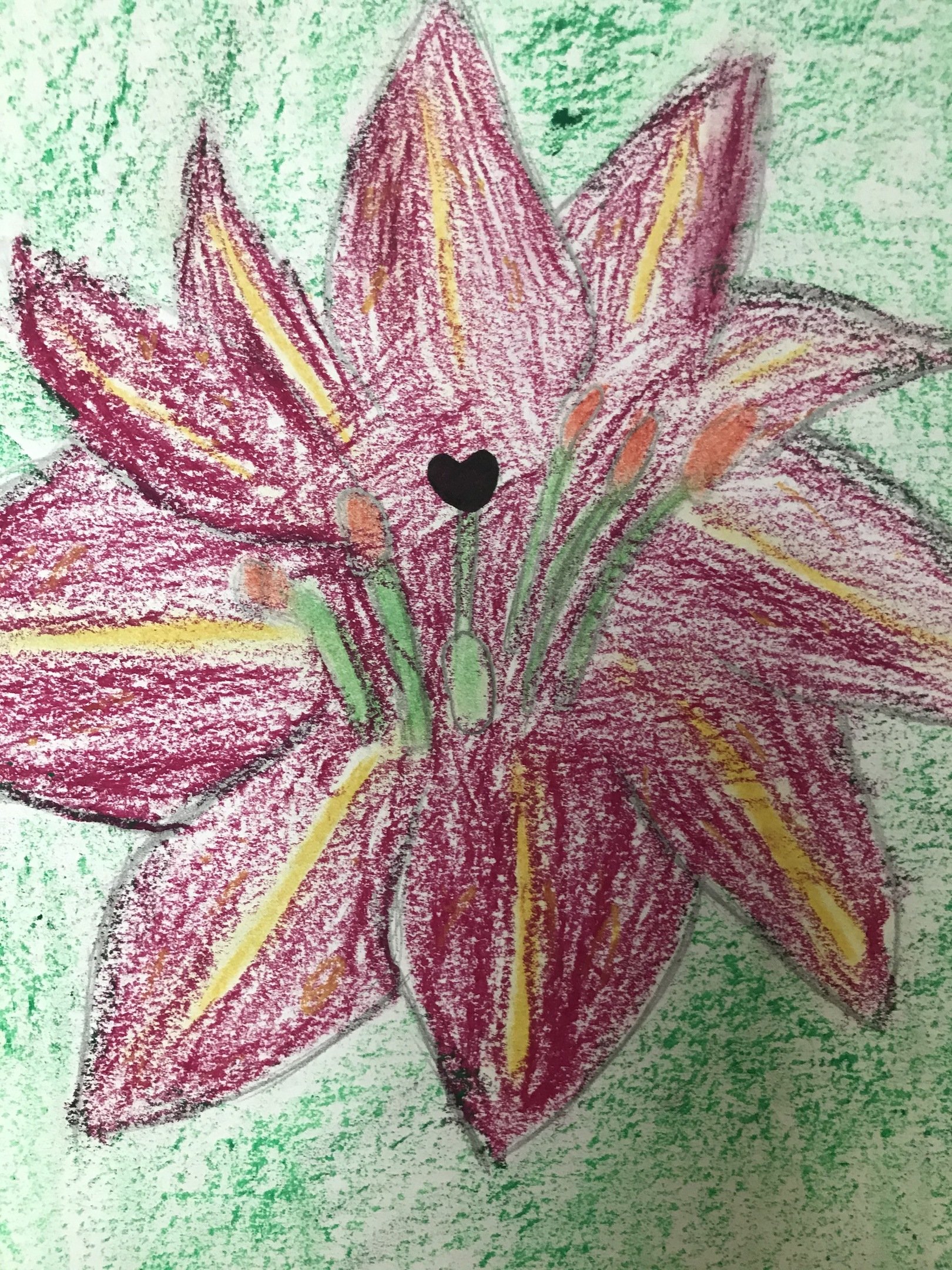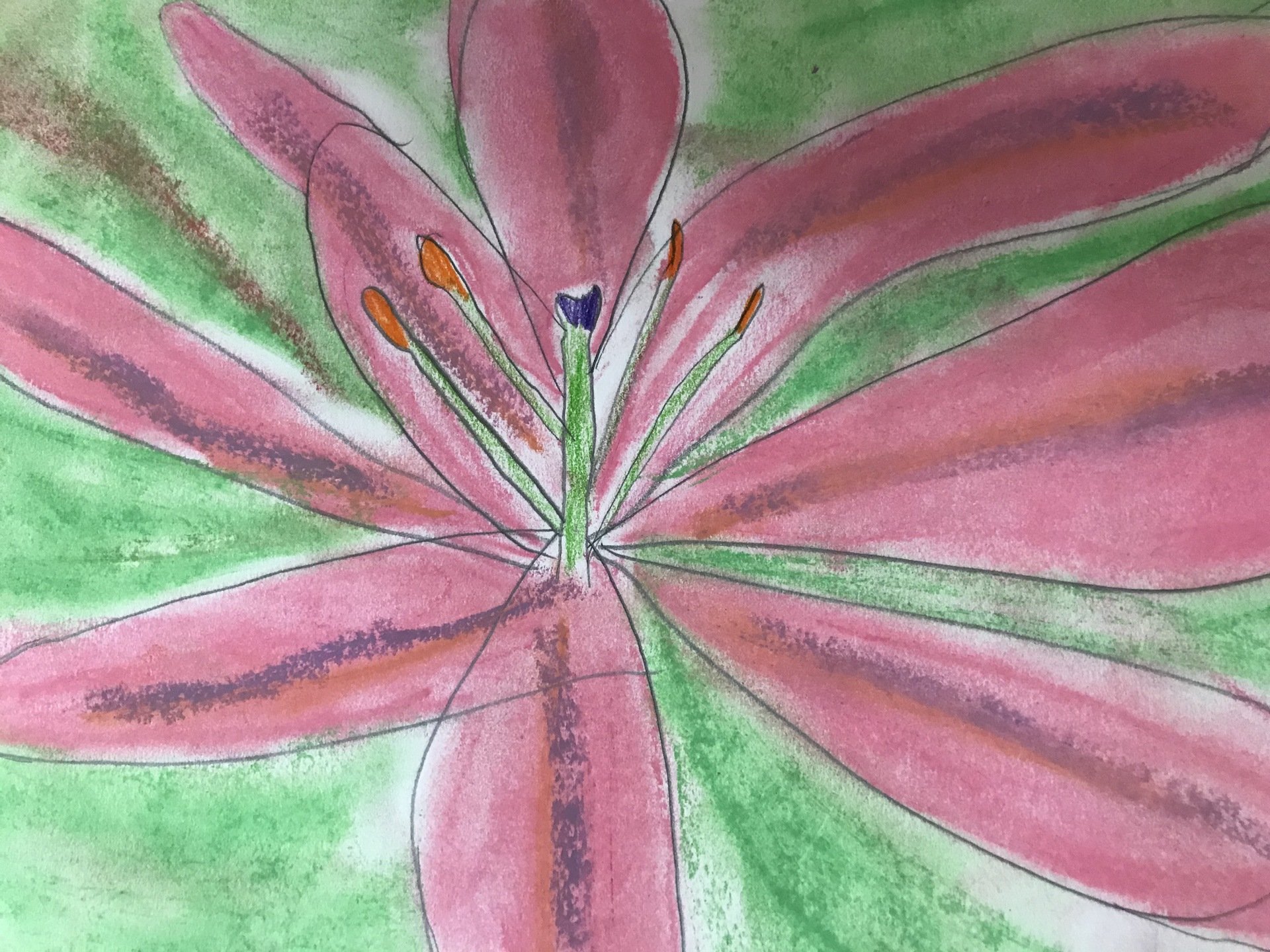 I'm sure you'll agree, they are becoming wonderful artists!
Have a fabulous two weeks holiday and enjoy lots of yummy chocolate!
See you soon,
Mrs Matthews
---
Class 4
admin on: Class 4
And just like that... another term over! Probably the most unusual term we have ever had but we made it!
Thank you to everyone who was able to join us for our very quick parents evening on Tuesday. It was lovely to see you all.
This week we have been very busy bees, here are some of the things we have been doing:
Inspired by the book Quest, we have been designing and making our own treasure maps and giving them an authentic look using tea-stains. We can now read and plot coordinates (along the corridor and up the stairs).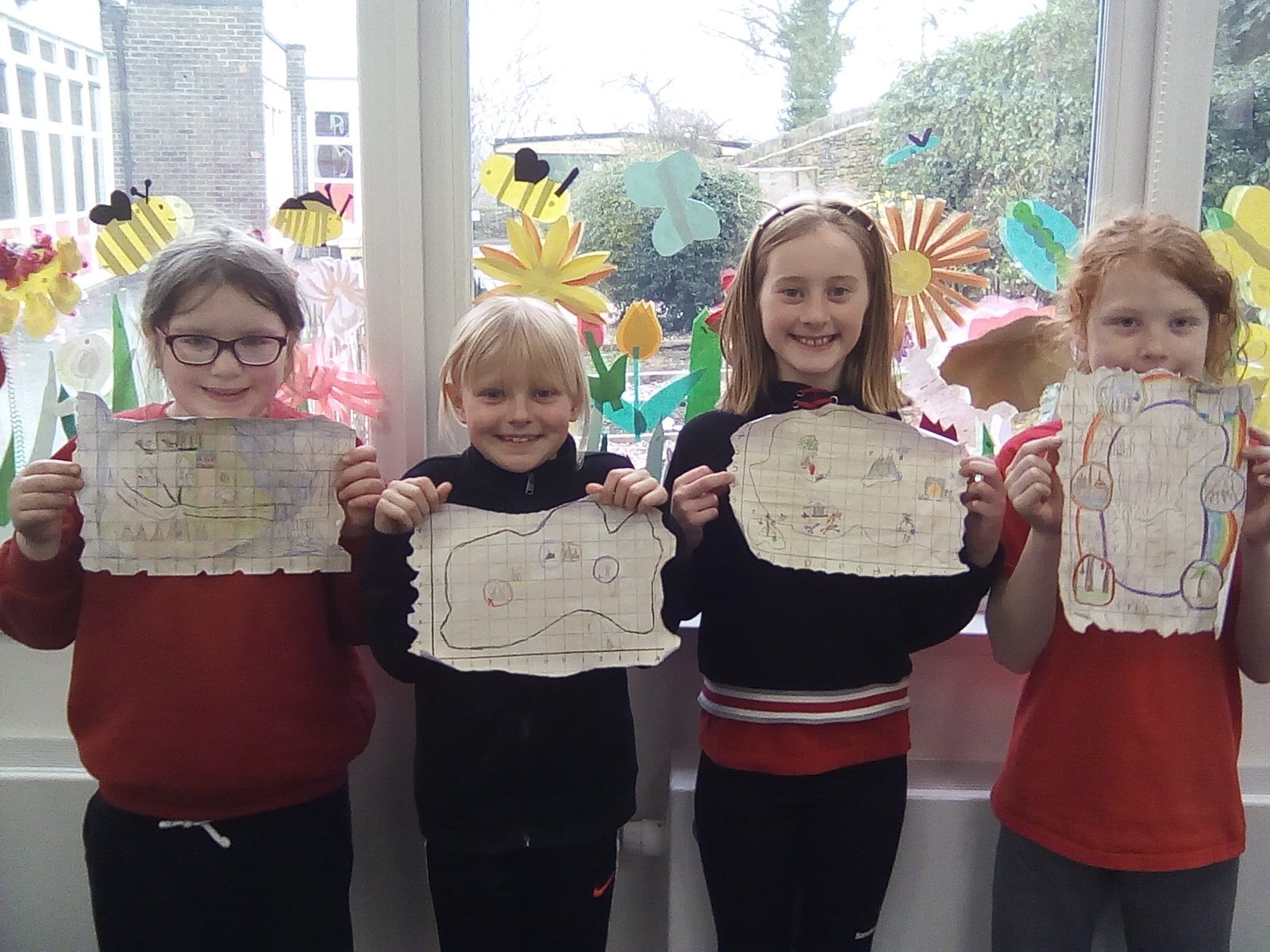 As part of our topic, Splash, we made some of our own rain gauges to measure how much rain falls. If you have taken your group's rain gauge home, keep monitoring it so you can tell the class your findings.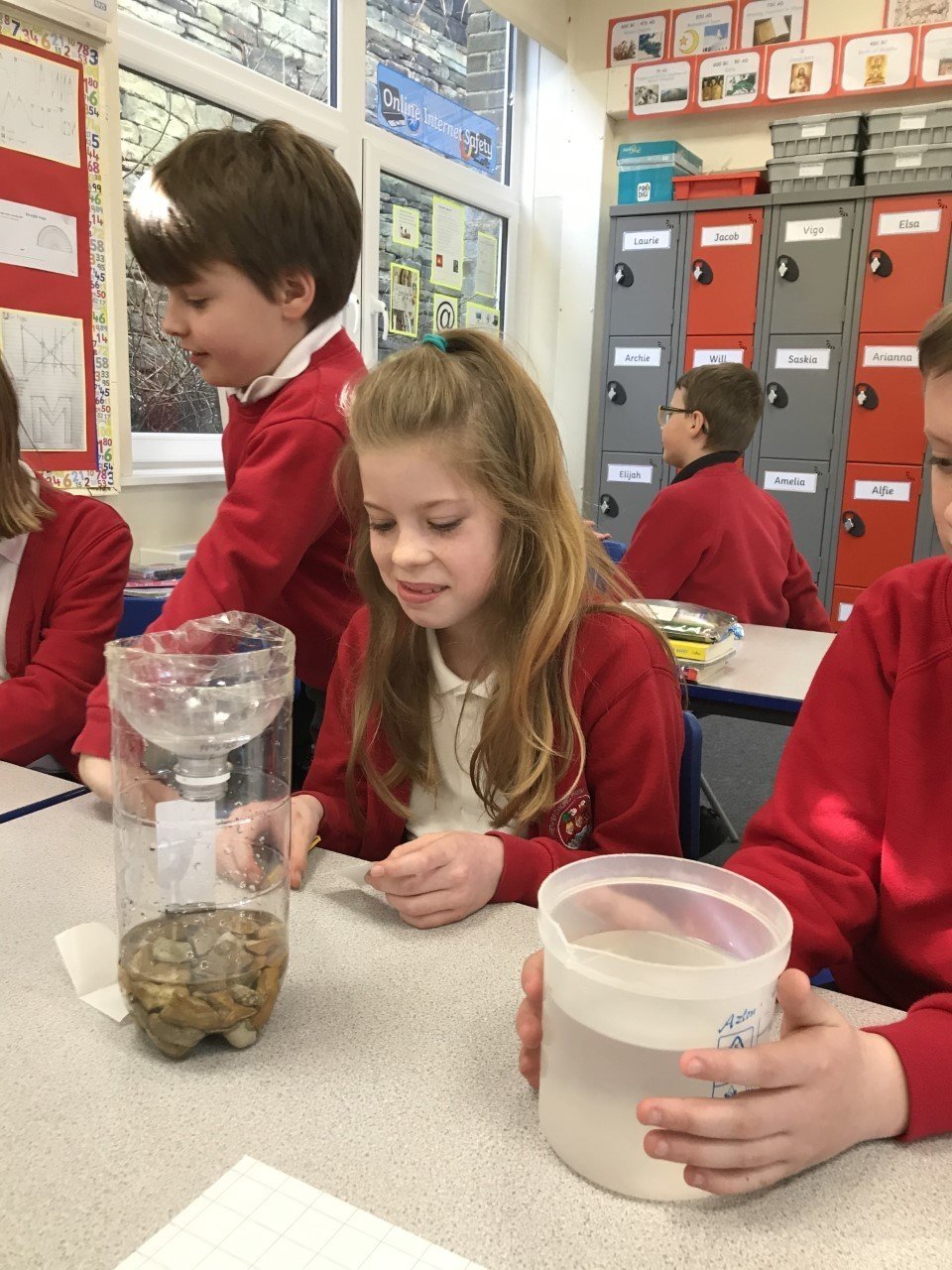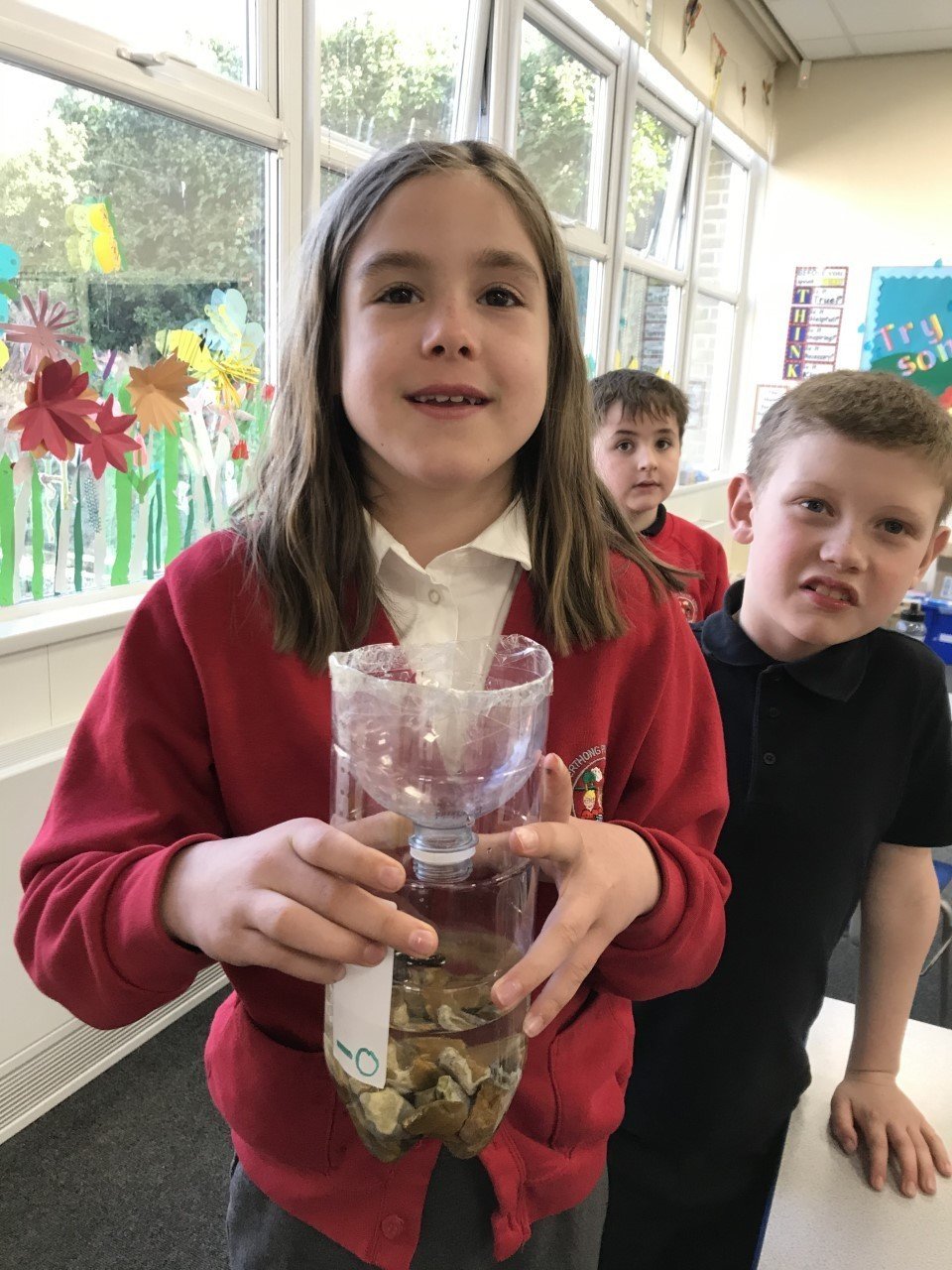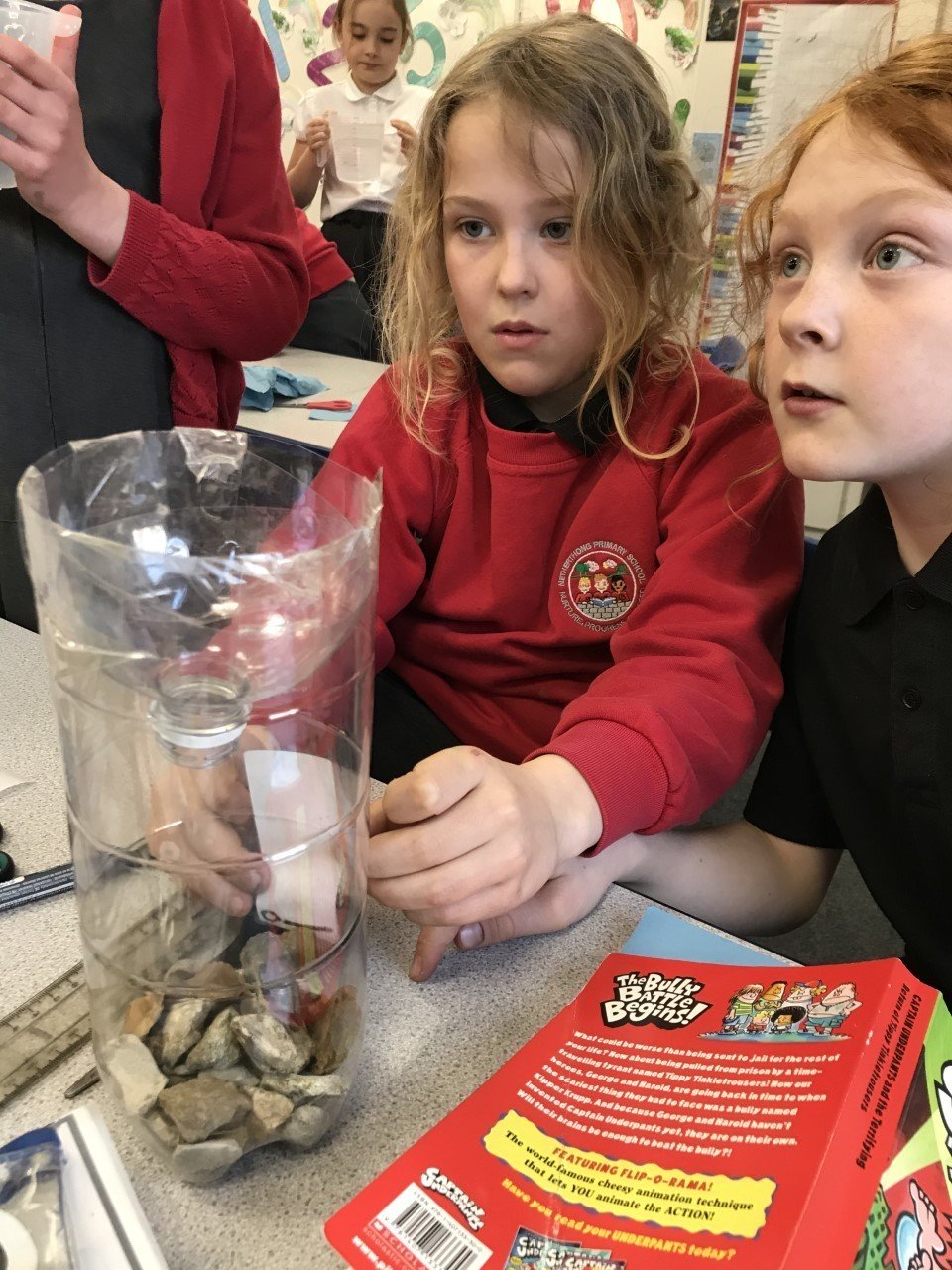 Over lock down, we found out about the different features of rivers. We have used this knowledge to make our own river valleys using natural materials. Luckily the weather was kind so we spent the afternoon out on the field.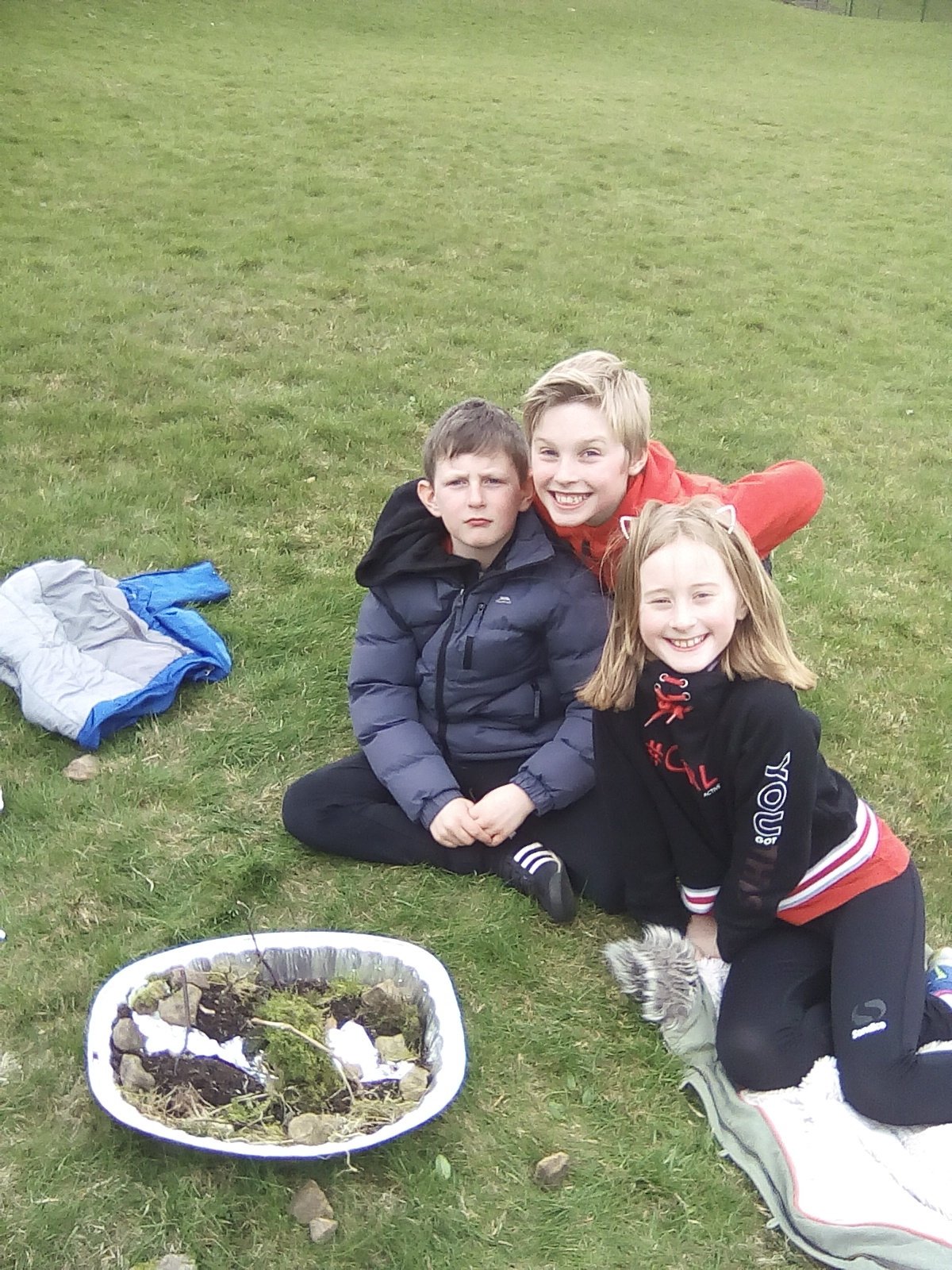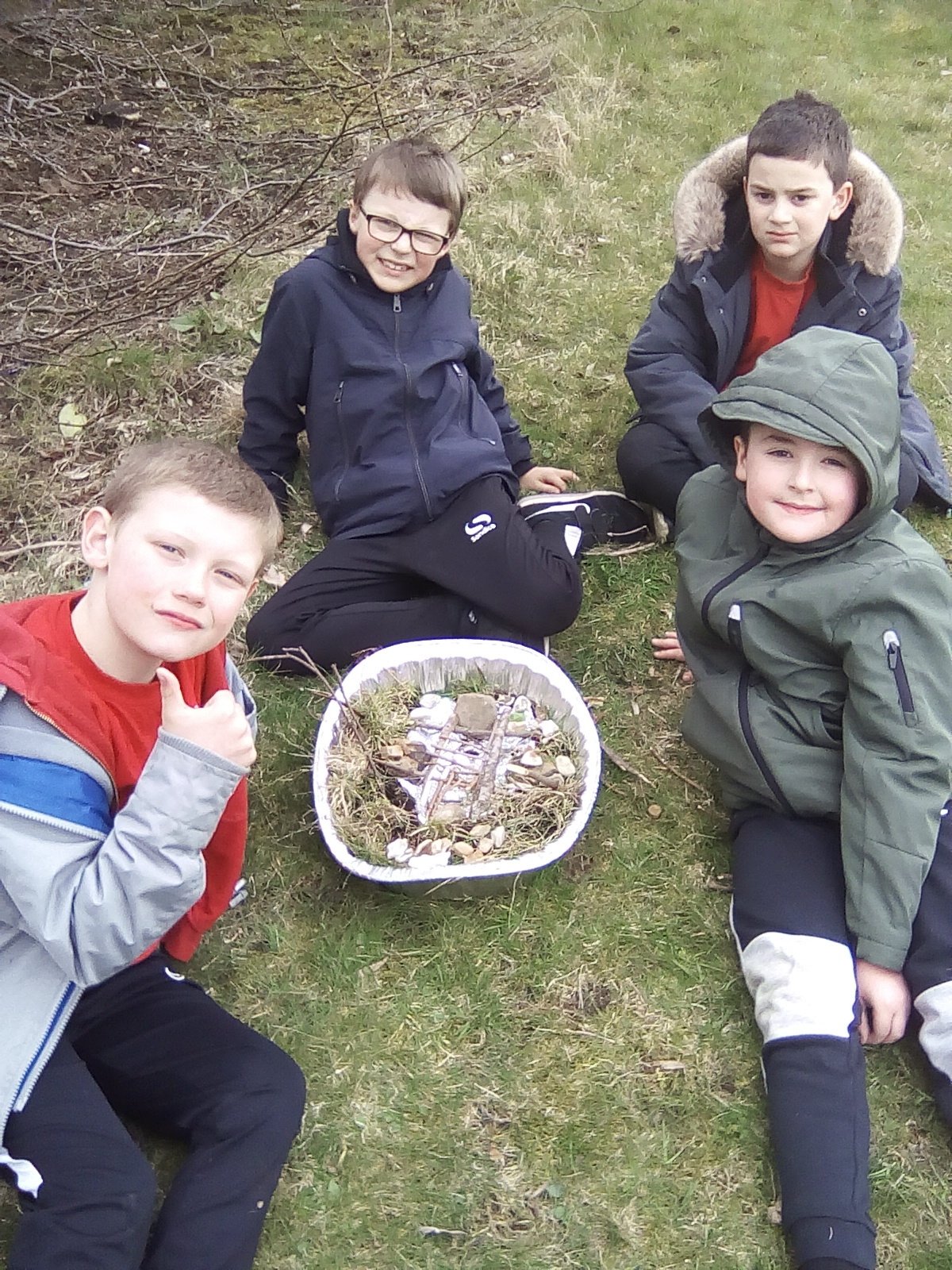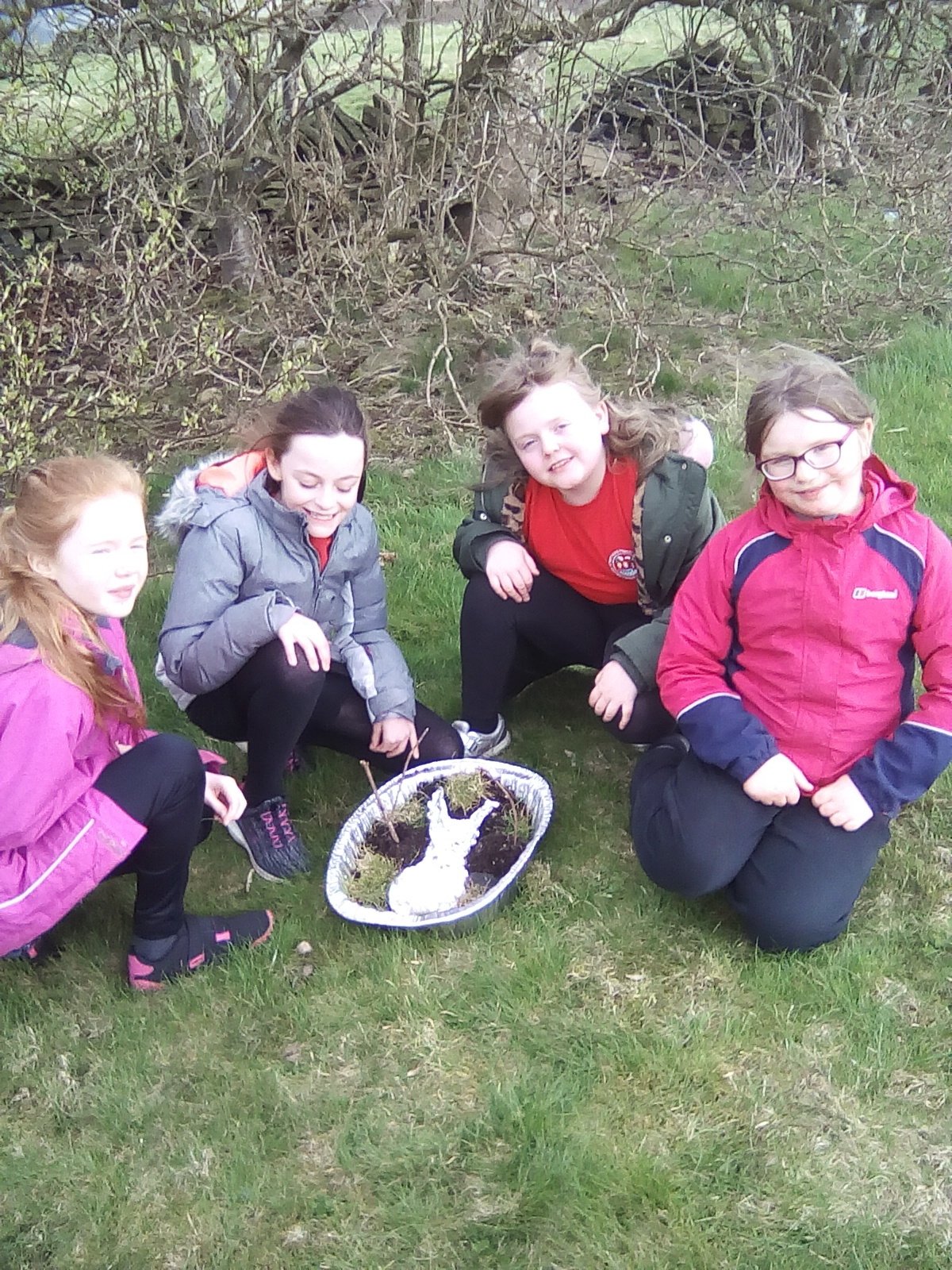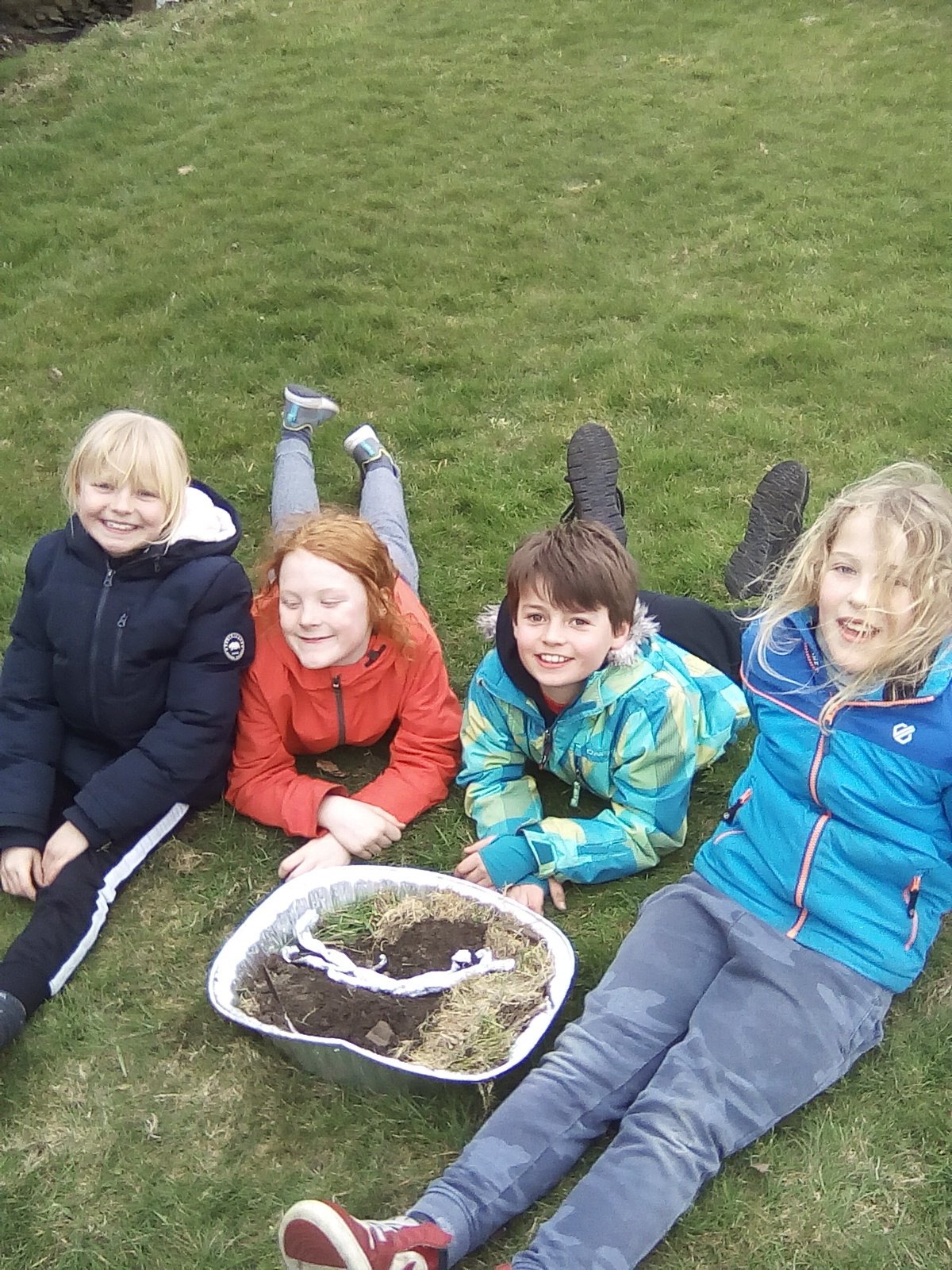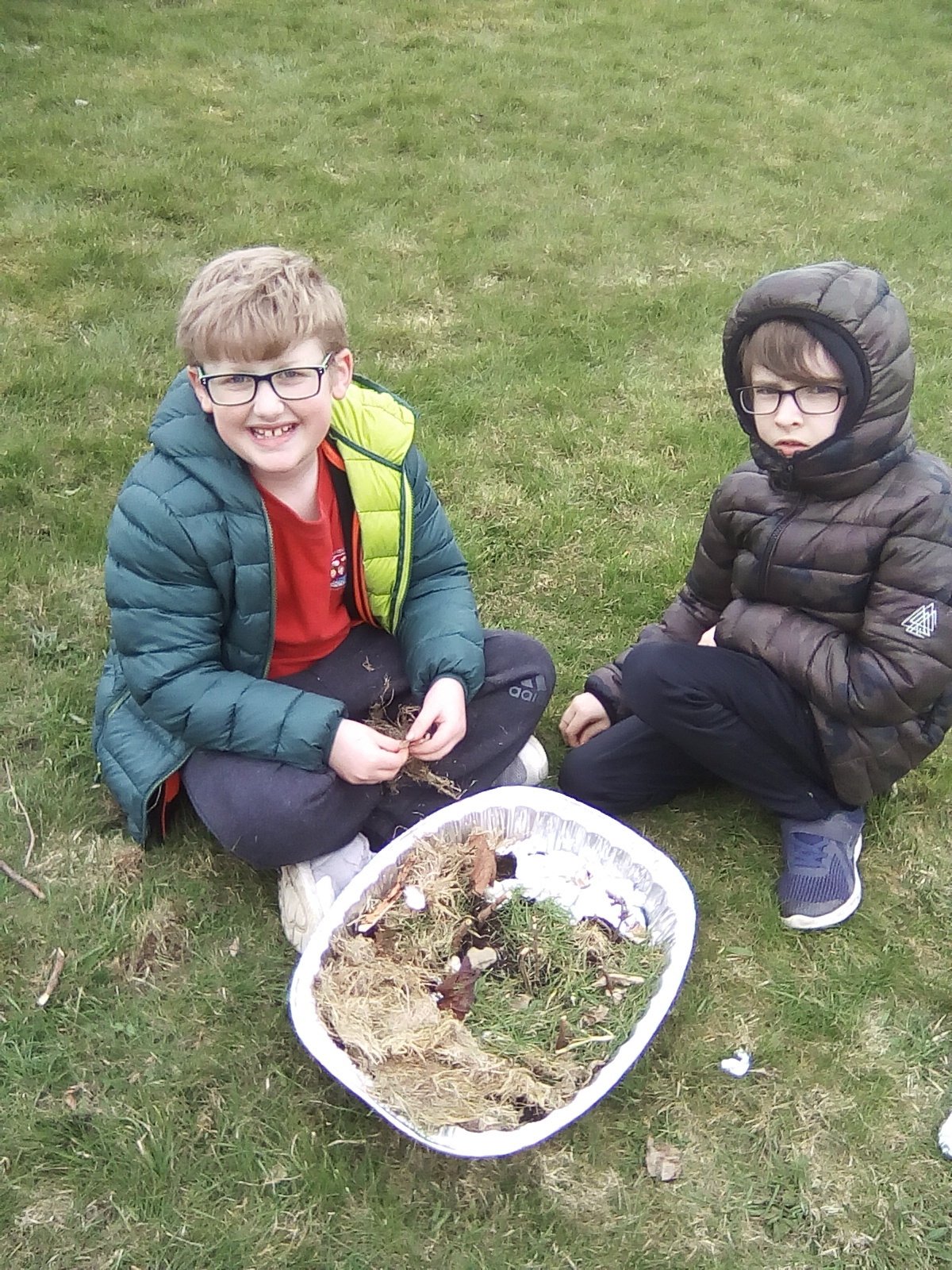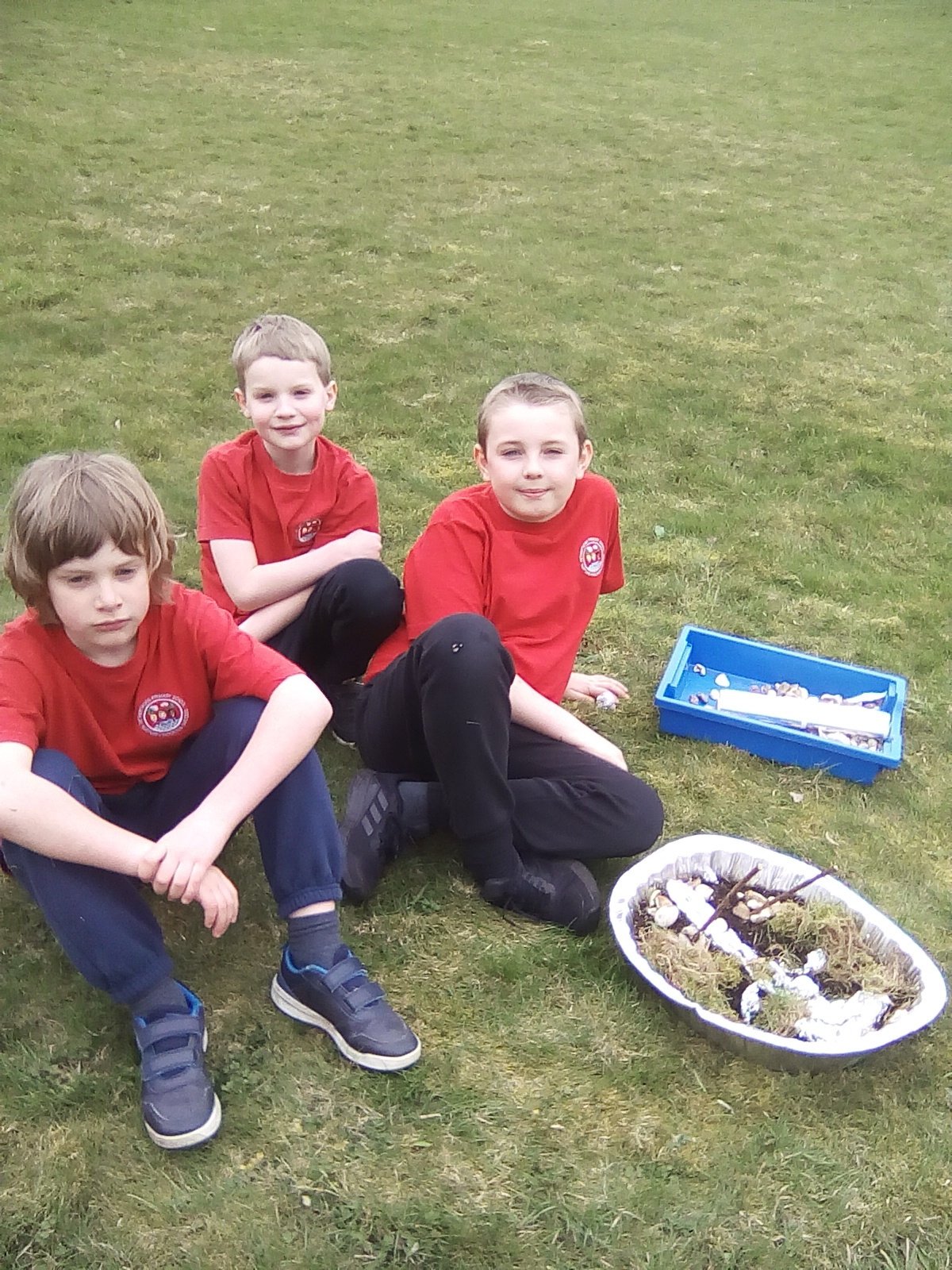 Over the holidays it would be great if you could all keep an eye on the time! Mrs Cooper has been doing lots of work trying to help you tell the time on an analogue clock - keep working on this please!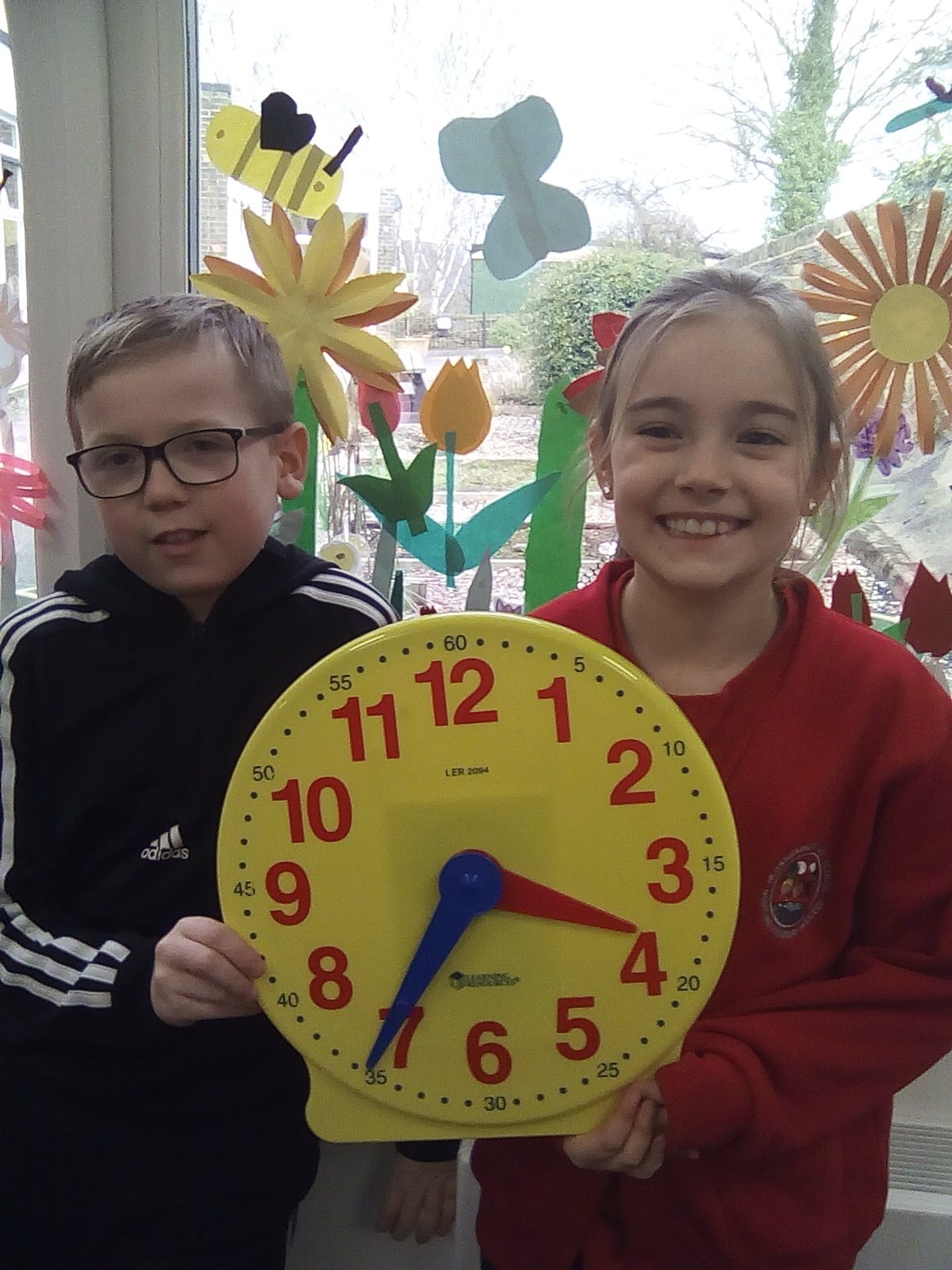 We have also been having a go at some Yoga over the past few weeks. We have also tried a little meditation to help us all relax. I certainly felt more relaxed afterwards.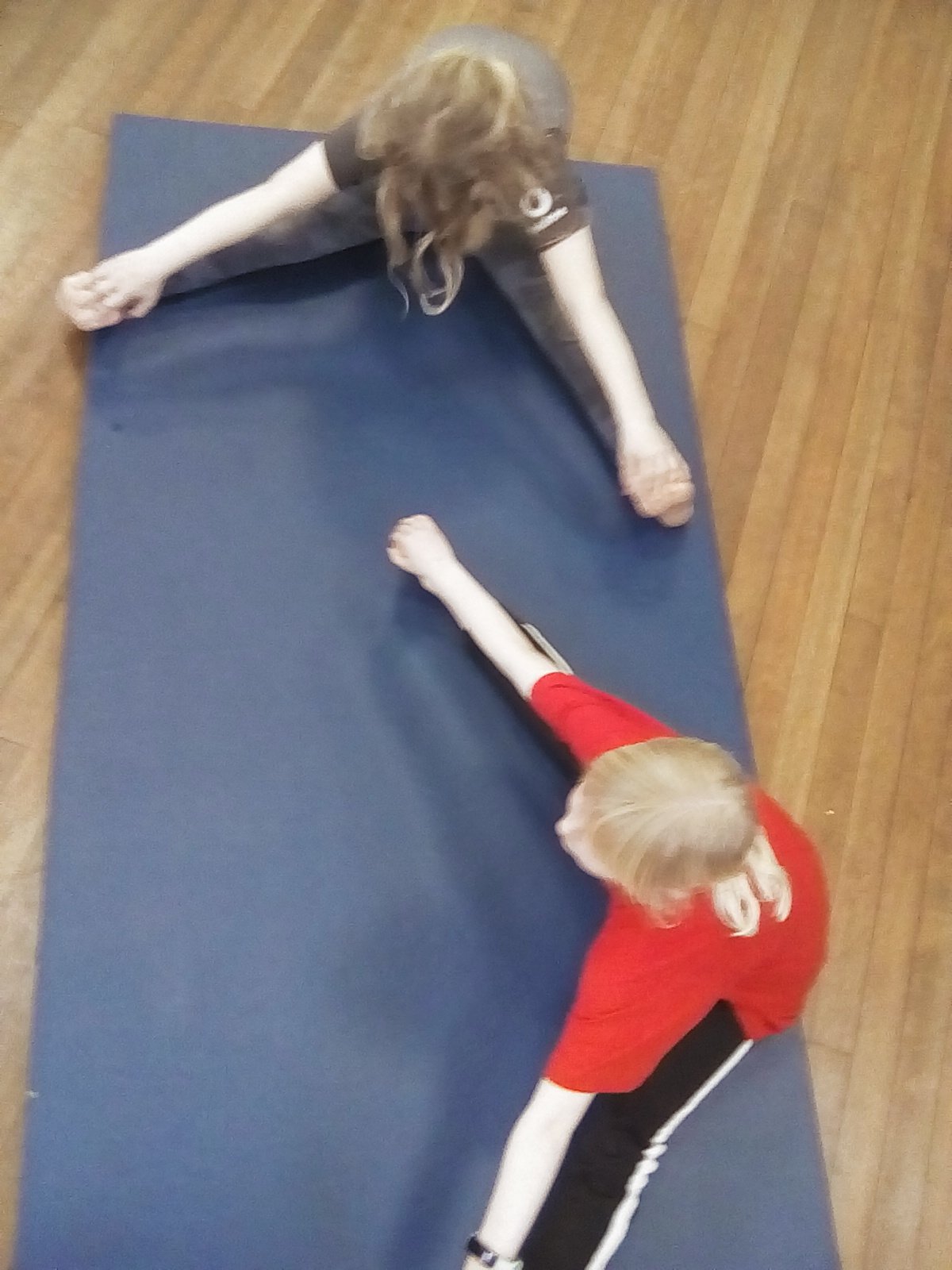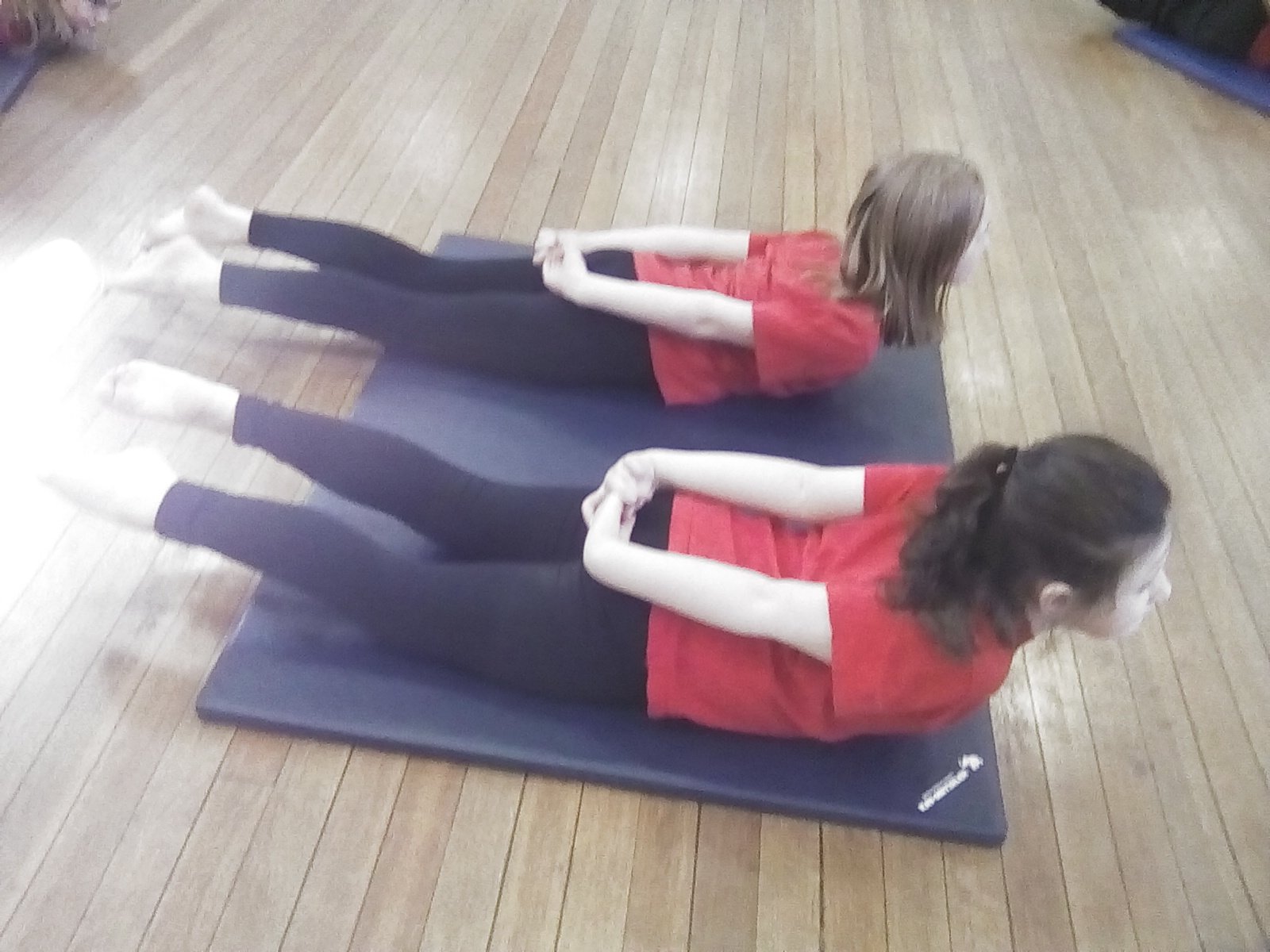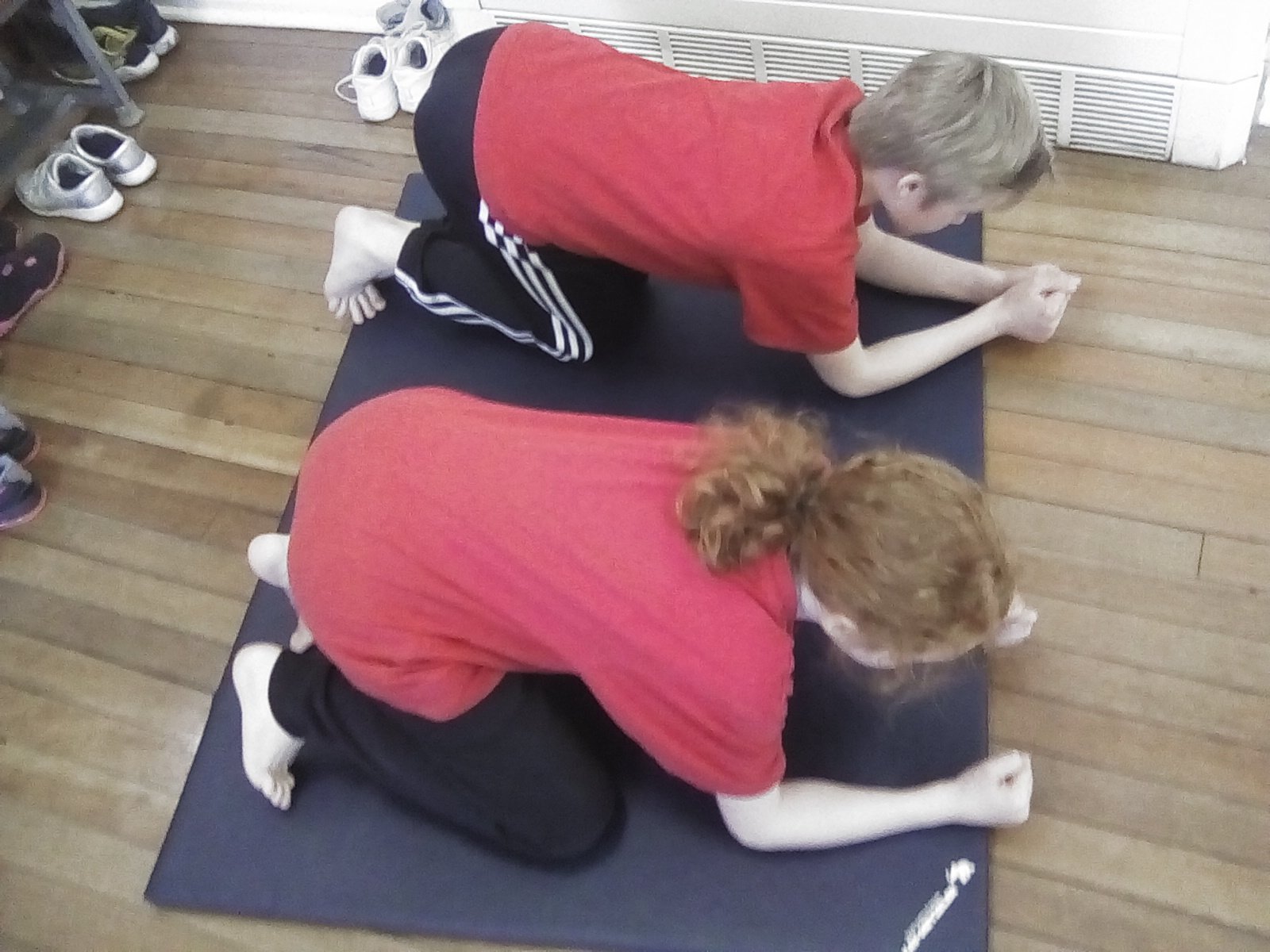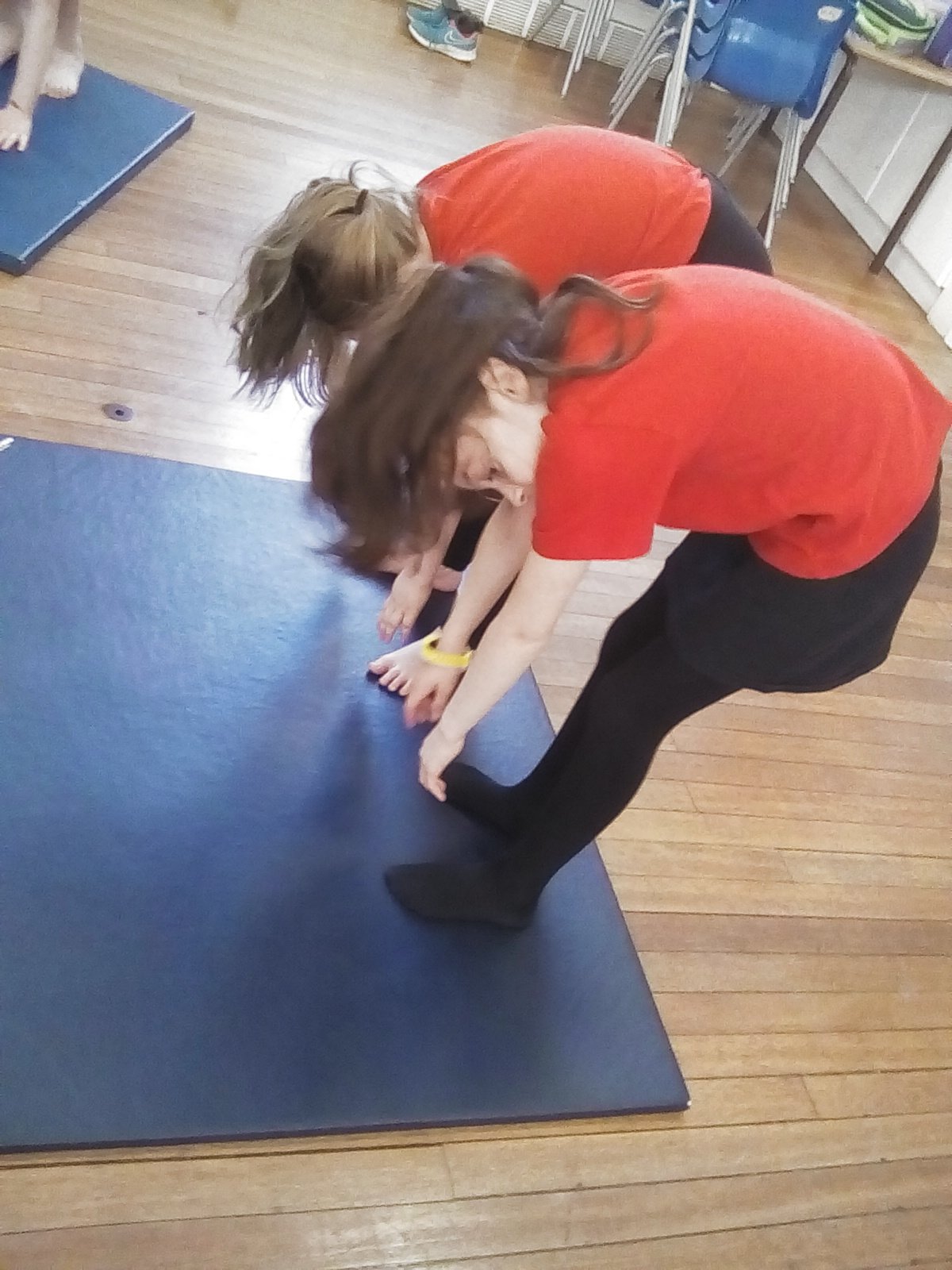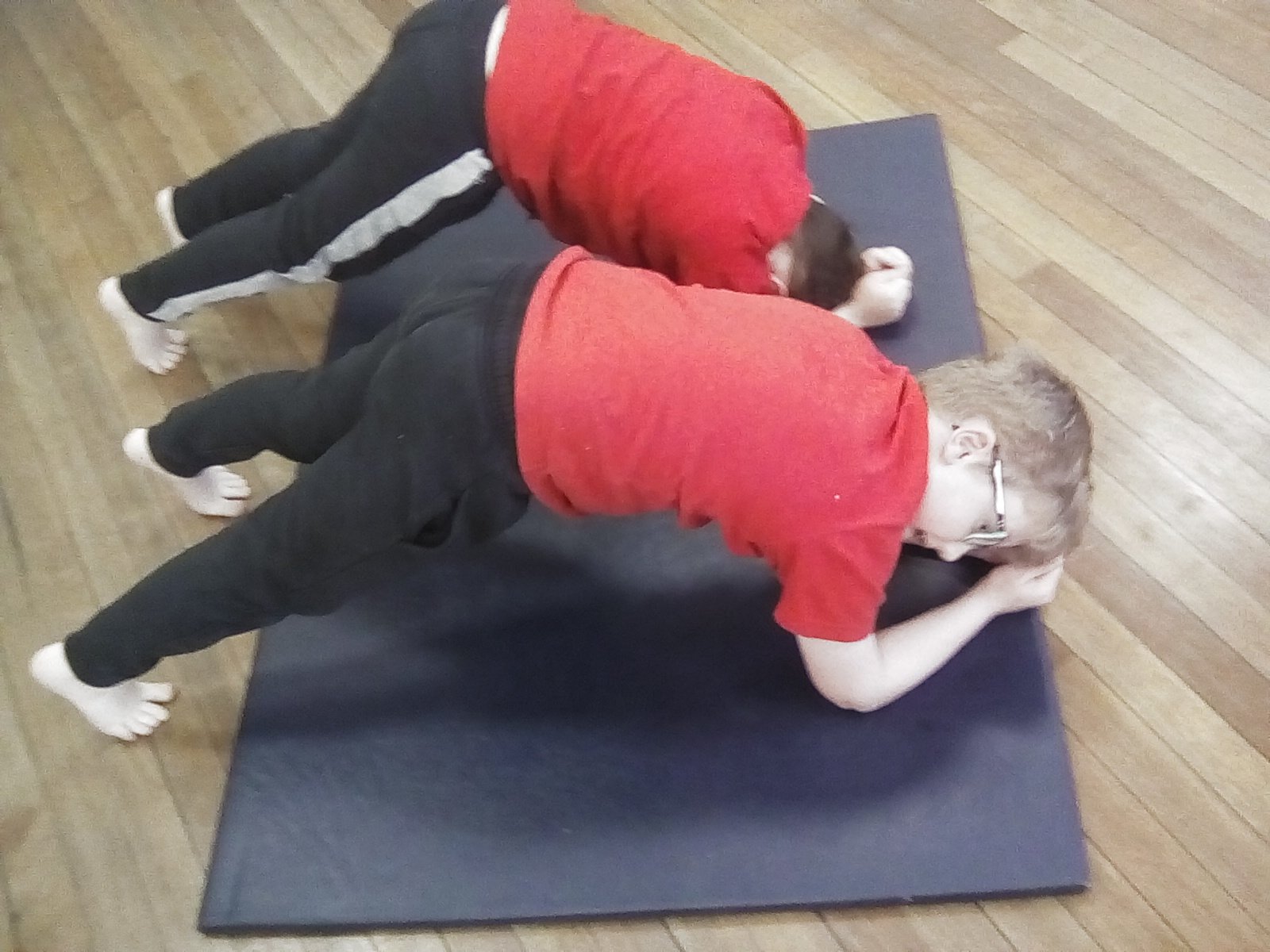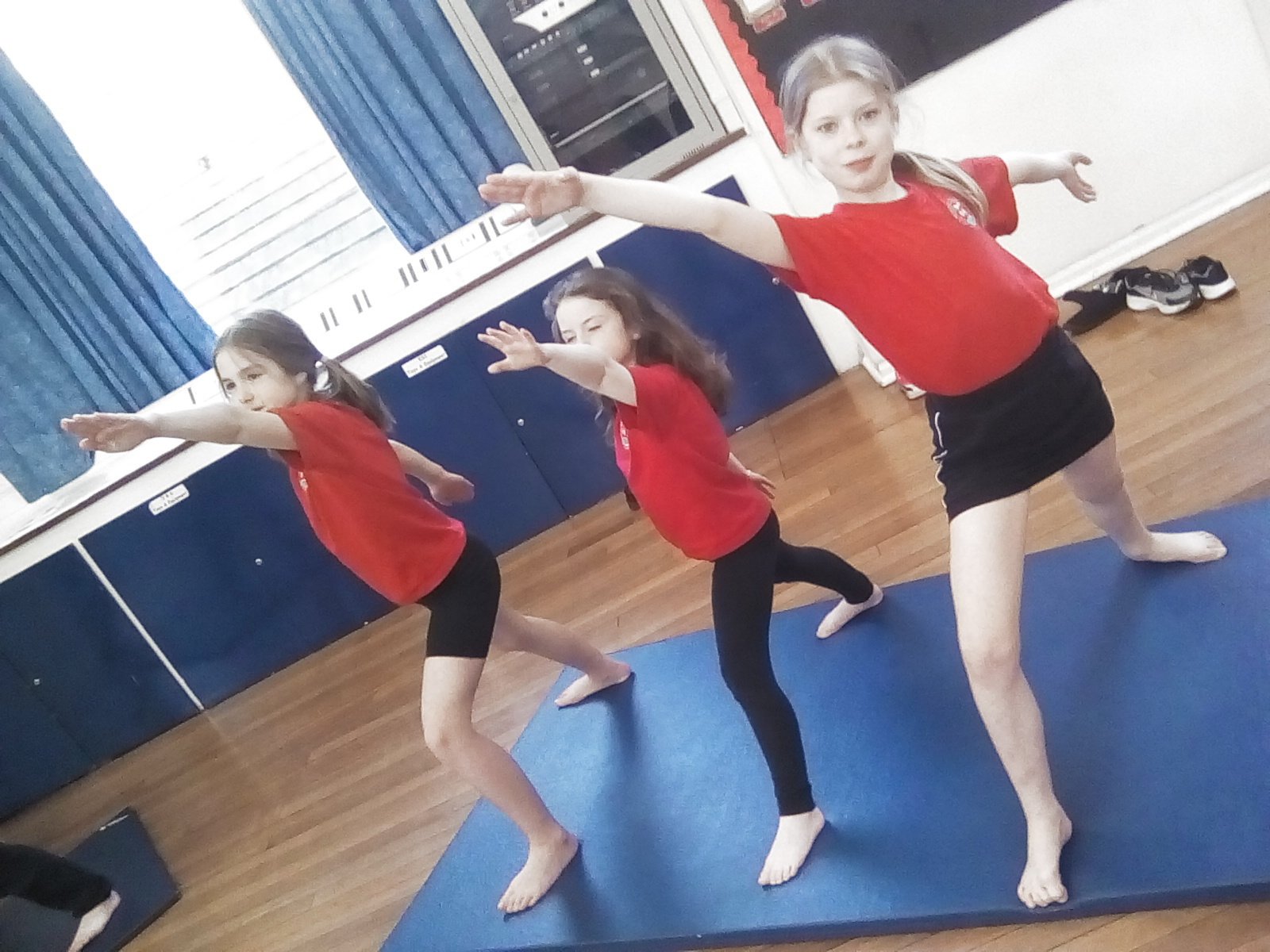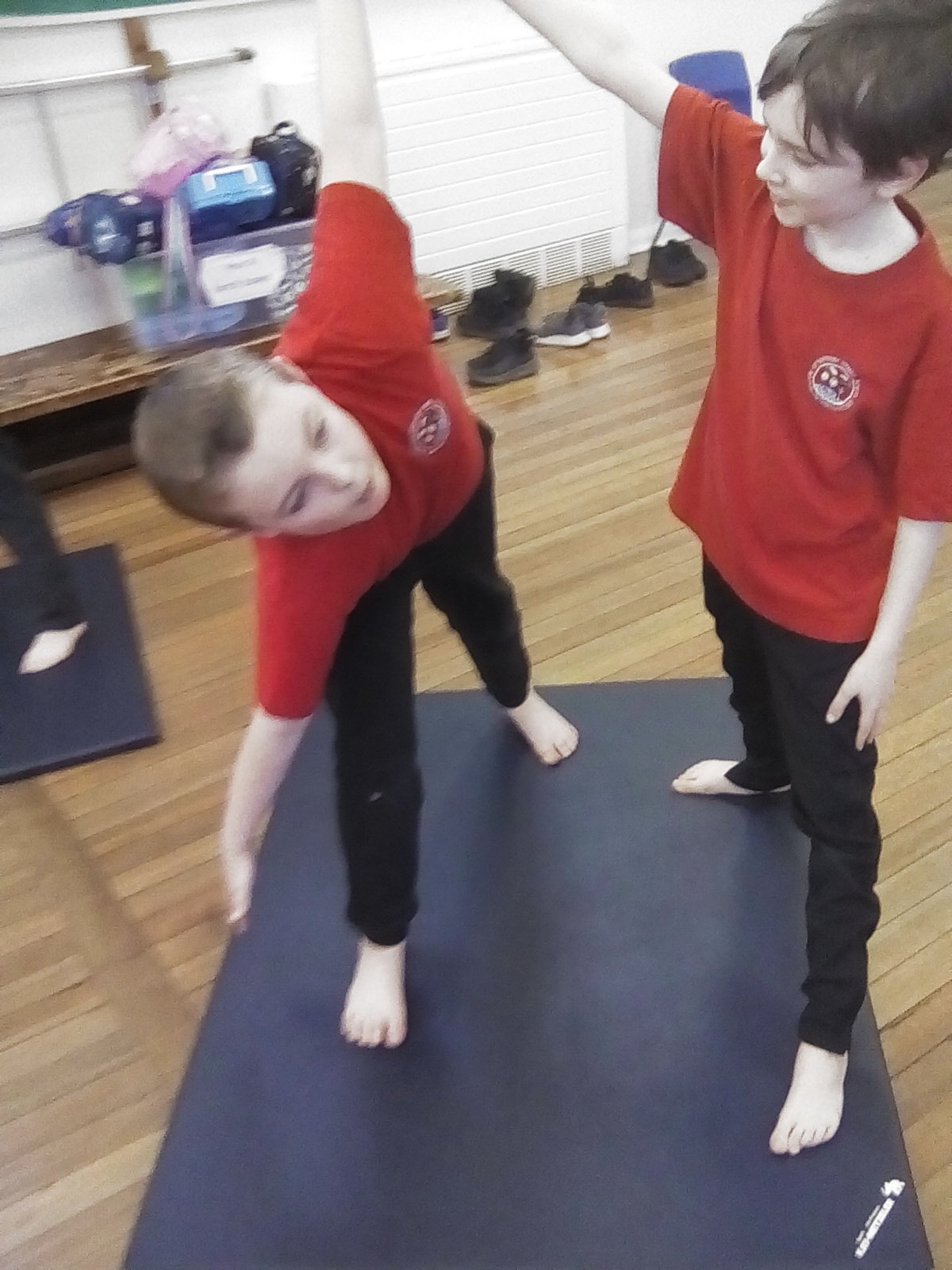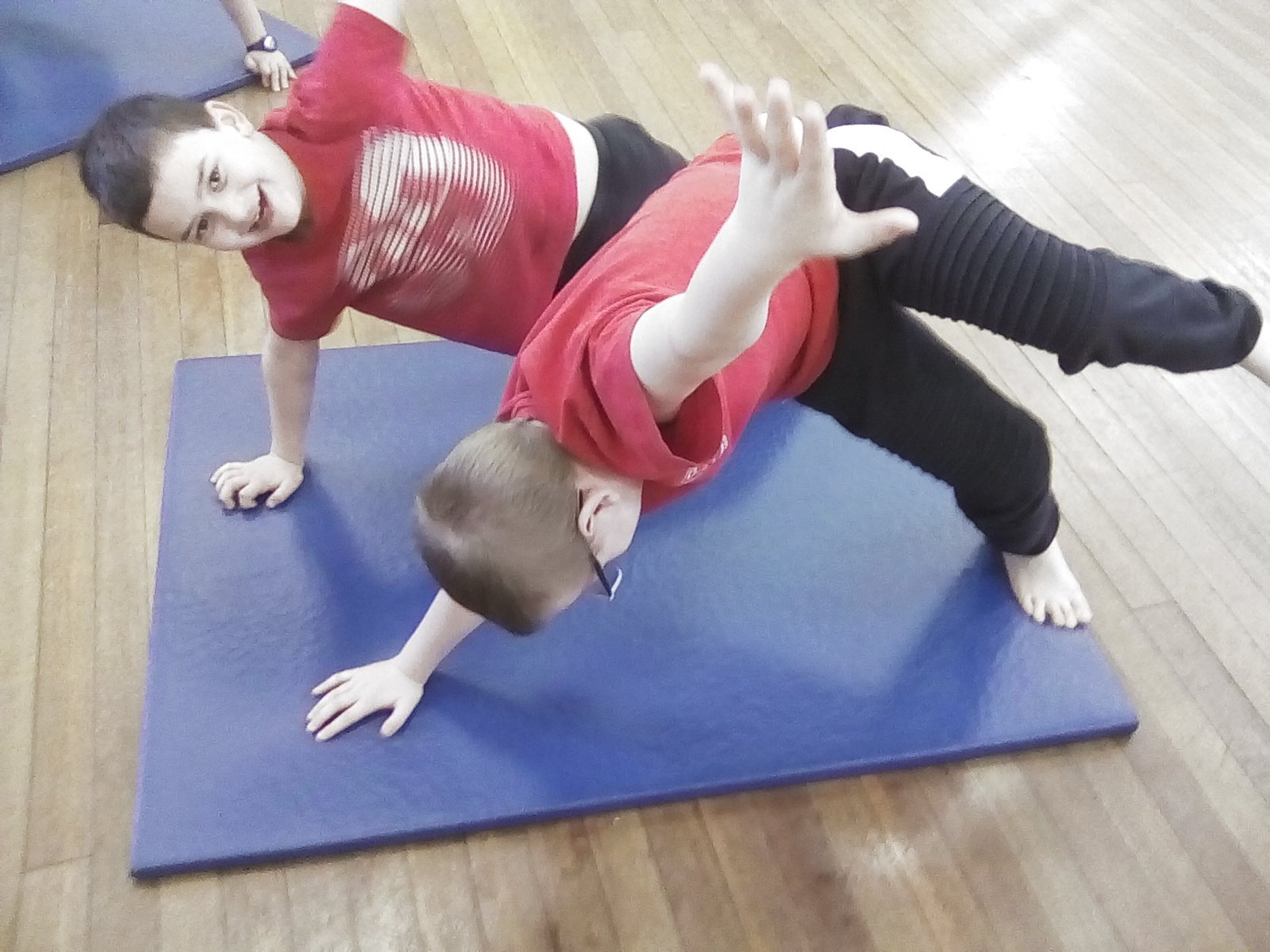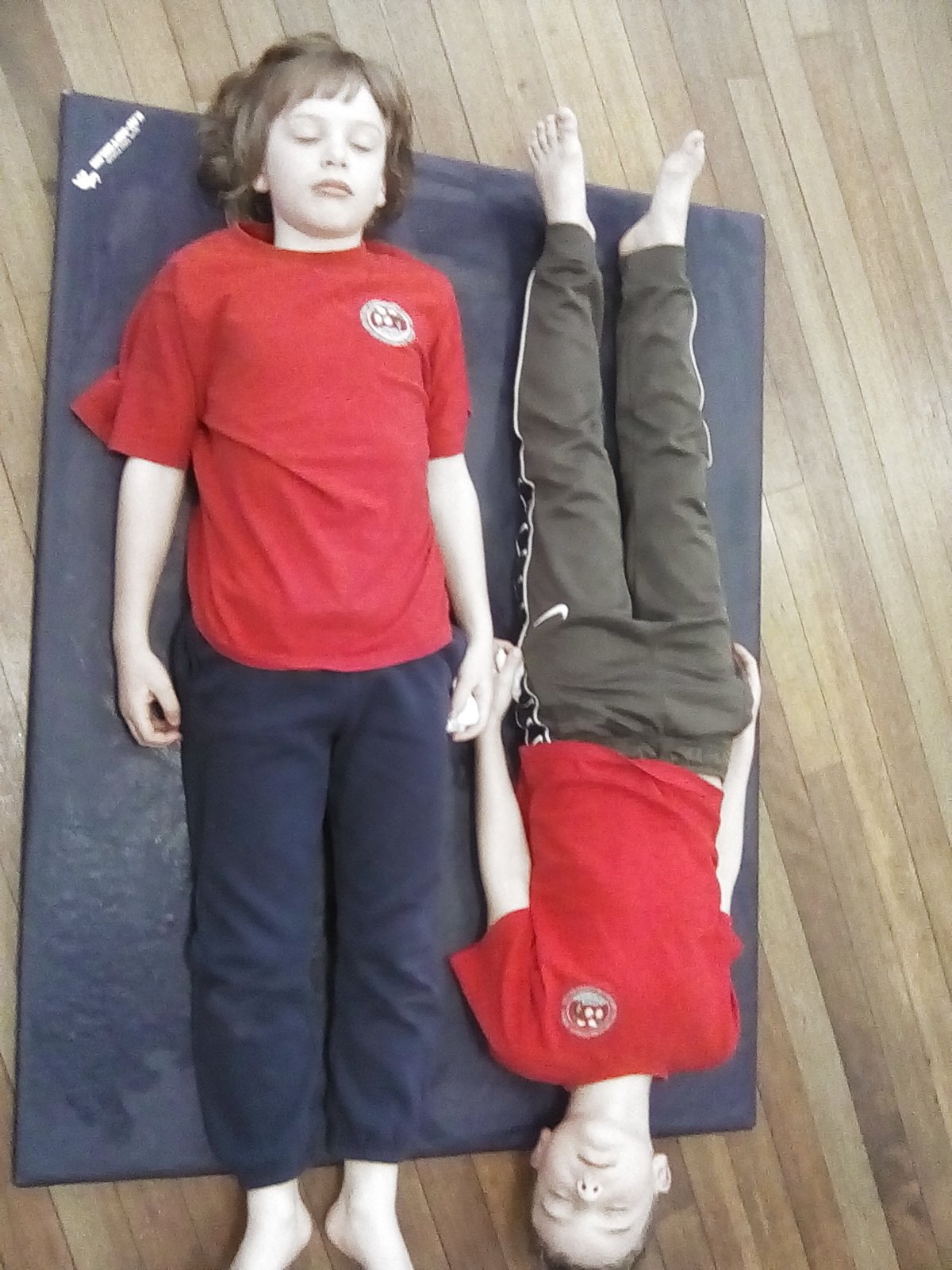 We also made some beautiful paper flowers. We have become beautiful florists and gardeners, helping to welcome in the Spring.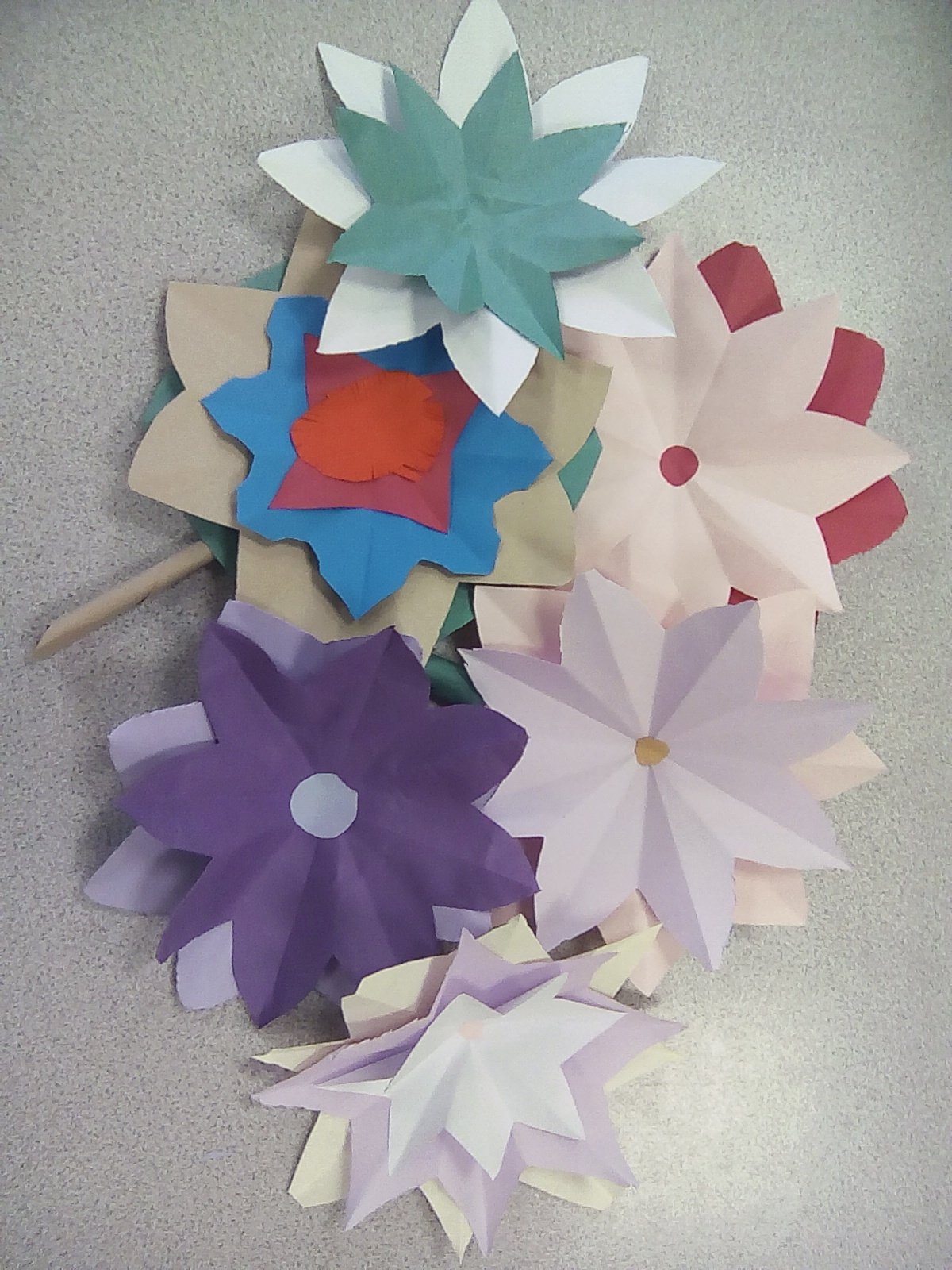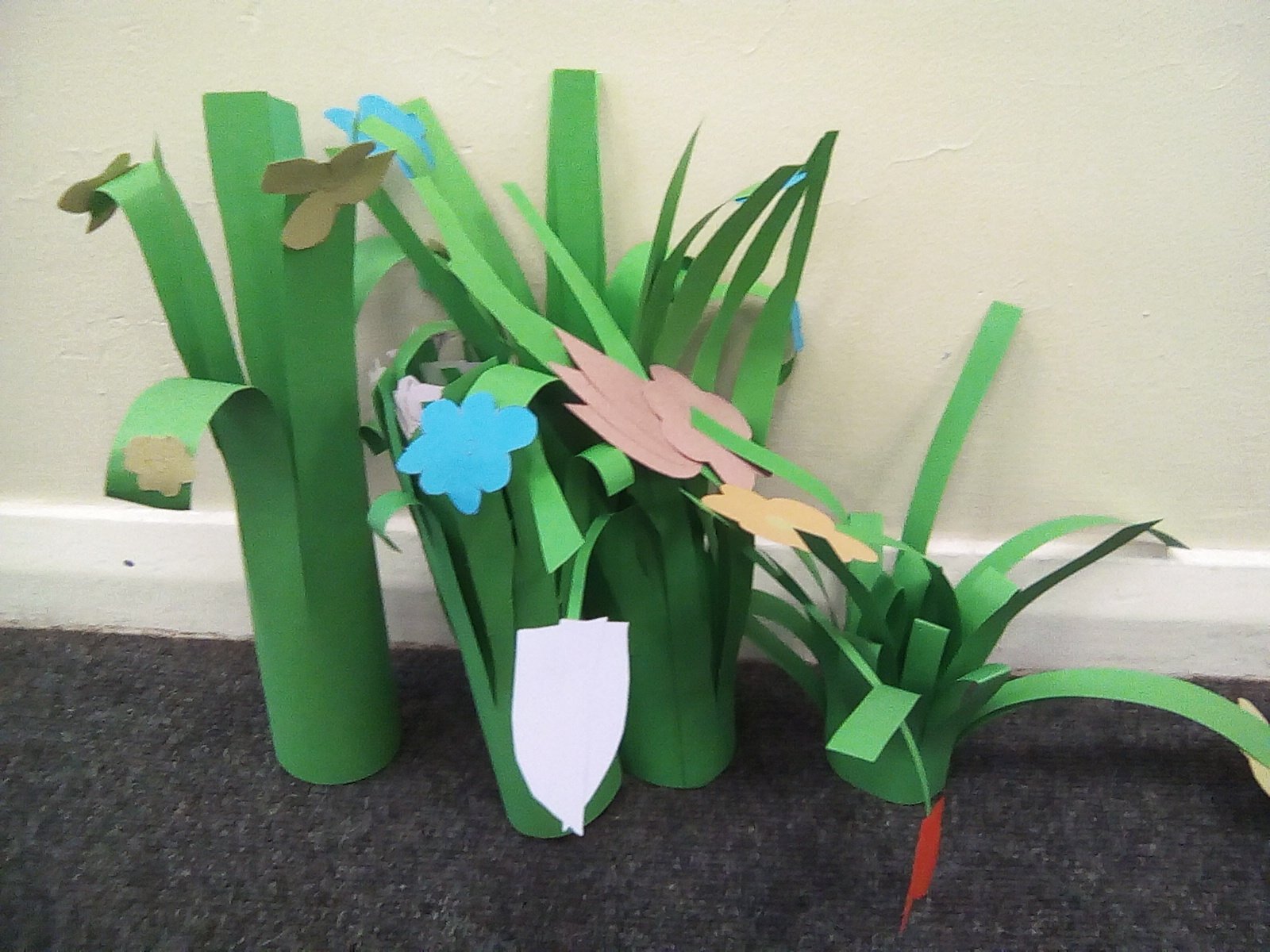 Have the most wonderful holiday and so very well done for coming back into school so positively. Let's hope that the Summer term is a super one!
Well done from the whole Class 4 Team
x
---
Class 5
admin on: Class 5
A big thank you for all your support this half term. The children have been fantastic and it was lovely to catch up with many of you at parents' evening. I know this year hasn't been at all ordinary, but the children have certainly dealt with it fantastically.
I can't wait to have them all back after Easter, but in the meantime, I will be enjoying a rest! Please feel free to upload on Teams any of the optional cooking tasks I have given the children. As always, I can be reached via my class email if you need anything.
Happy Easter and stay safe!
Mr. K
---
Class 6
admin on: Class 6
Another term is over! It's Easter and it's sunny... all good.
We have had a great week, finishing projects and celebrating.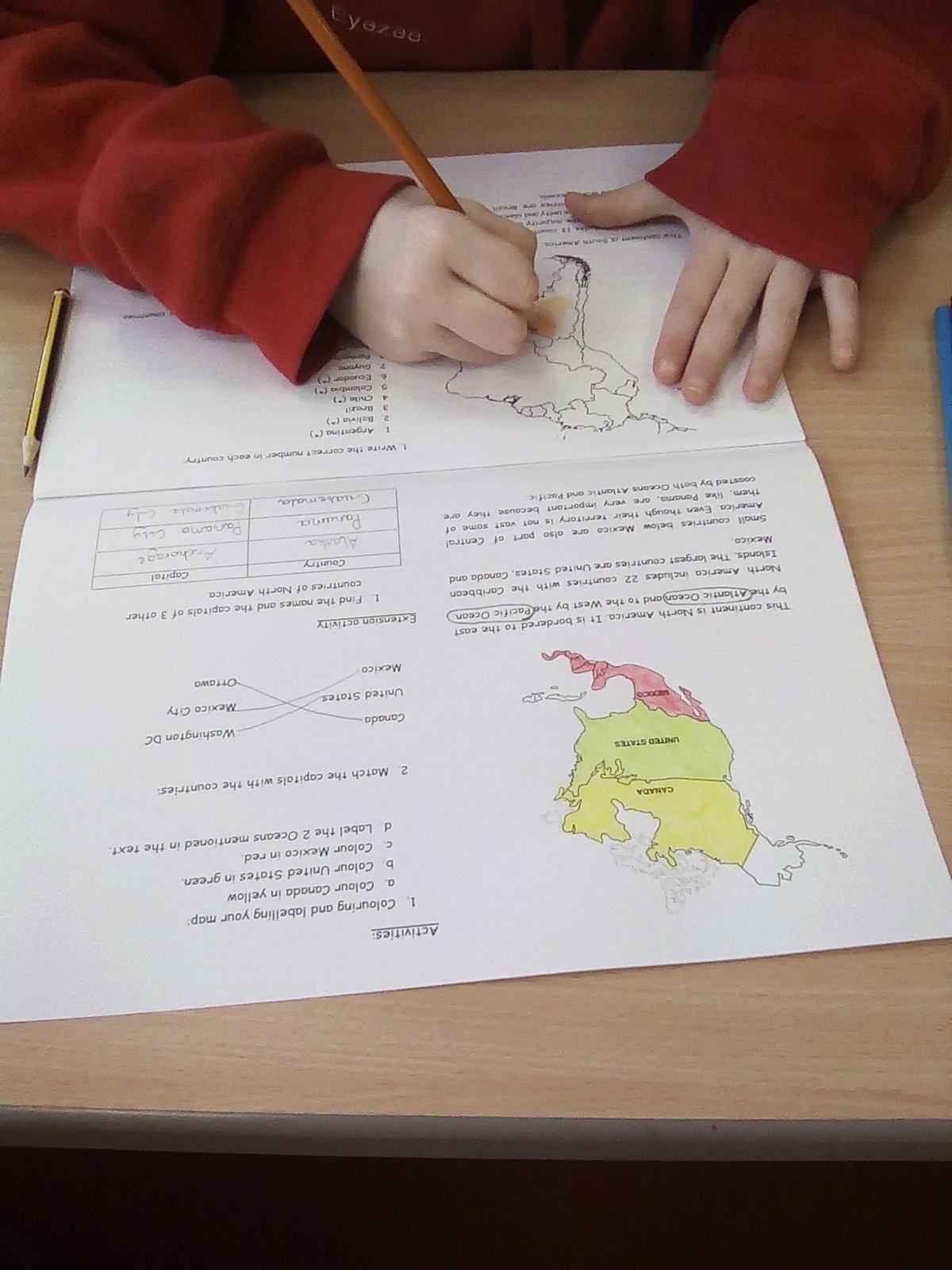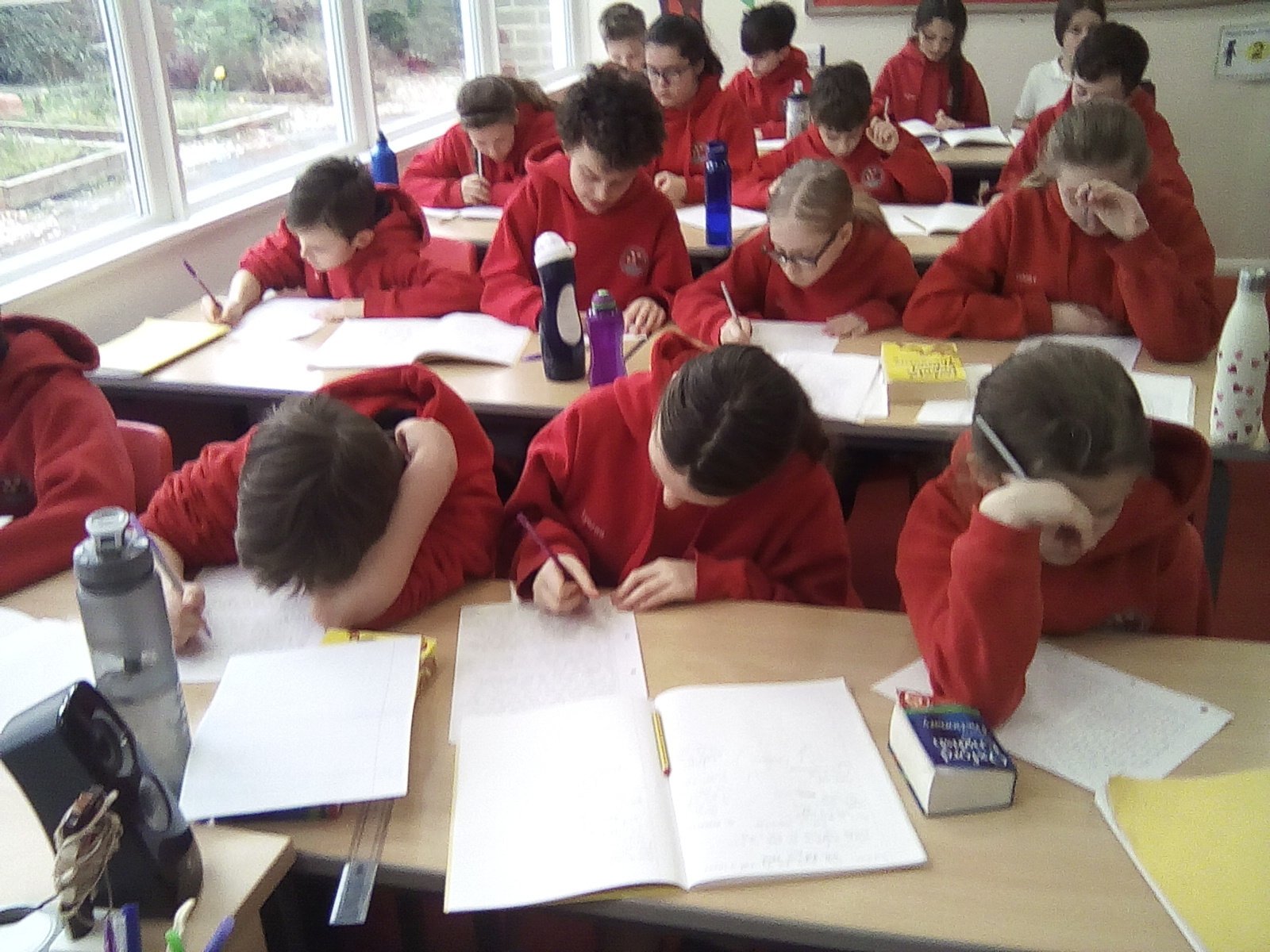 We ended our Geography topic with a consolidation of world geography, using atlases, then to close the Jamaica investigation, we watched the excellent film, Cool Runnings - the story of the Jamaica bobsled team.
In English, we finished the Philip Pullman 'Clockwork' strand, with an opportunity for the class to write their own ending - before I revealed all.
Maths was a conclusion of the work so far and a frank discussion about areas that the class wish to return to in the Summer term. Lots to plan methinks...
And we finished the class story - Someday Angeline - my favourite book to read. Such a great, heart-warming, funny story.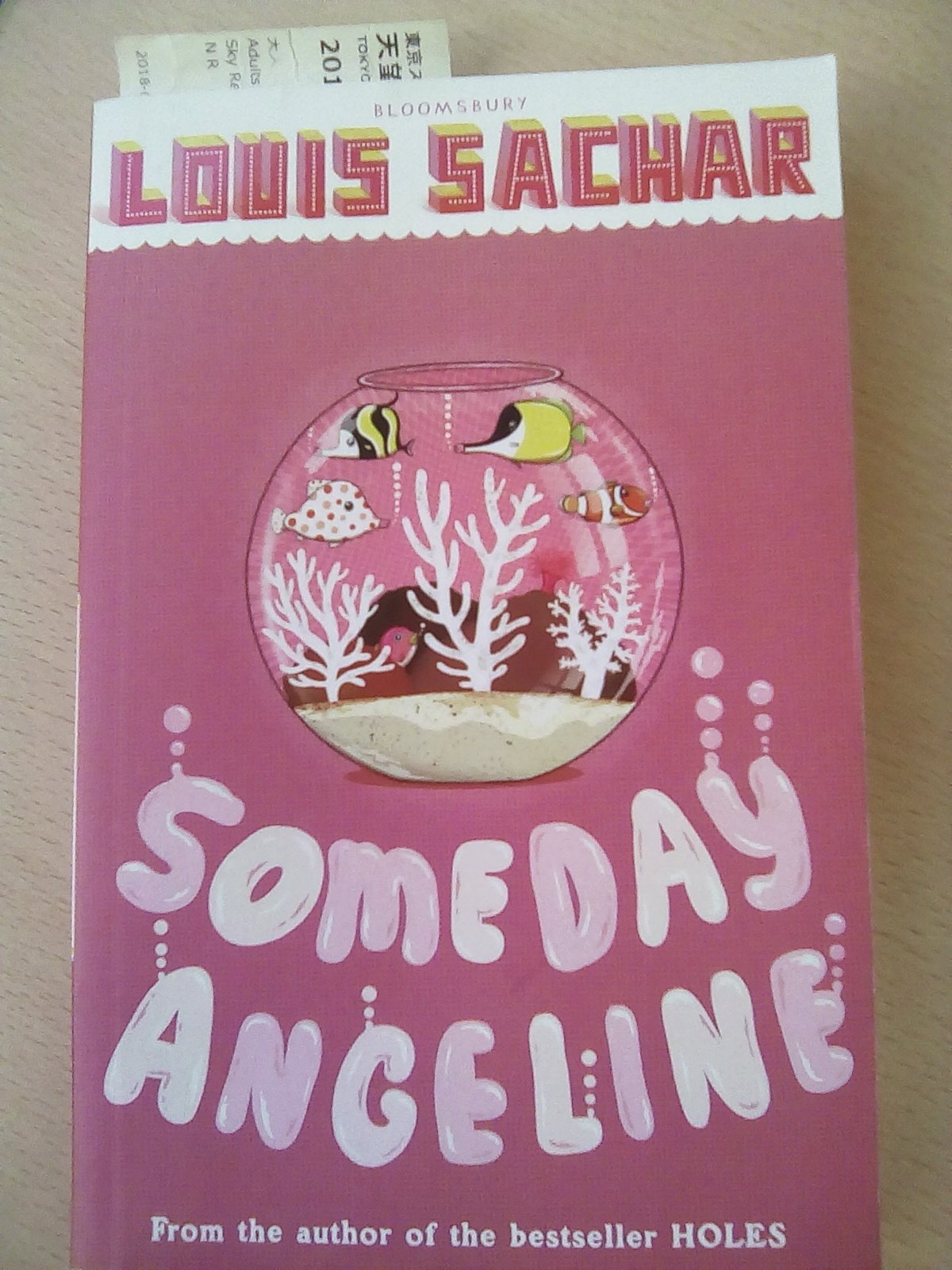 Happy Easter, everyone.
Enjoy the holidays and stay safe.
Mr C, Mrs J, Miss H and the team.
---
Reception
admin on: Reception
26th March 2021
This week we have been looking at the season of spring and the changes that come with this. From making paper daffodils to writing spring poems, we are embracing the season of spring with open arms!
On Wednesday, we had a visit from someone with big ears and a fluffy bobtail! We followed a trail of clues to discover that the Easter Bunny had left us some eggs in our woodland area, in the signs of spring! In the eggs were some yummy grapes which we enjoyed together outside in the sunshine. Also, we made some lovely spring baskets and used our fingers to paint some spring flowers.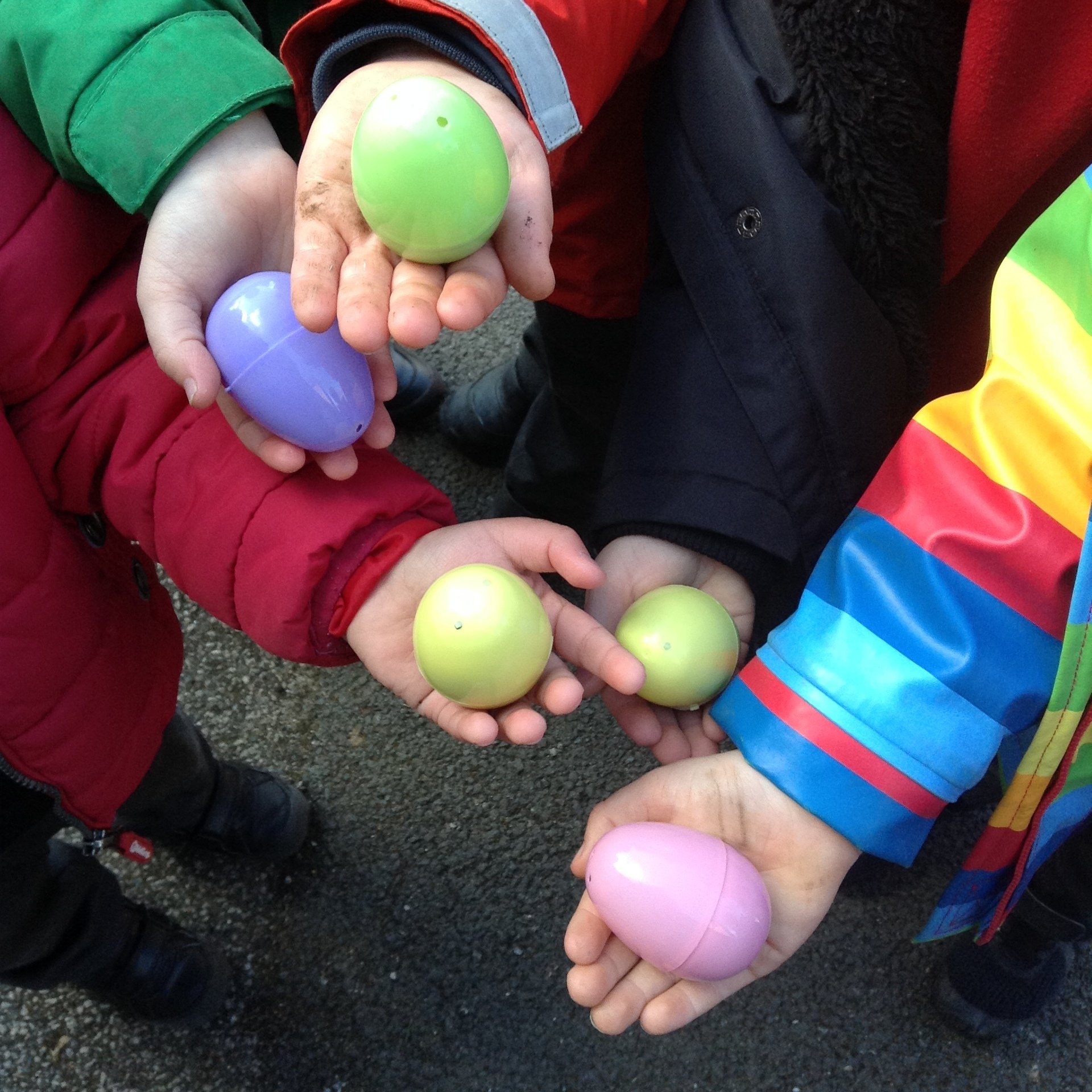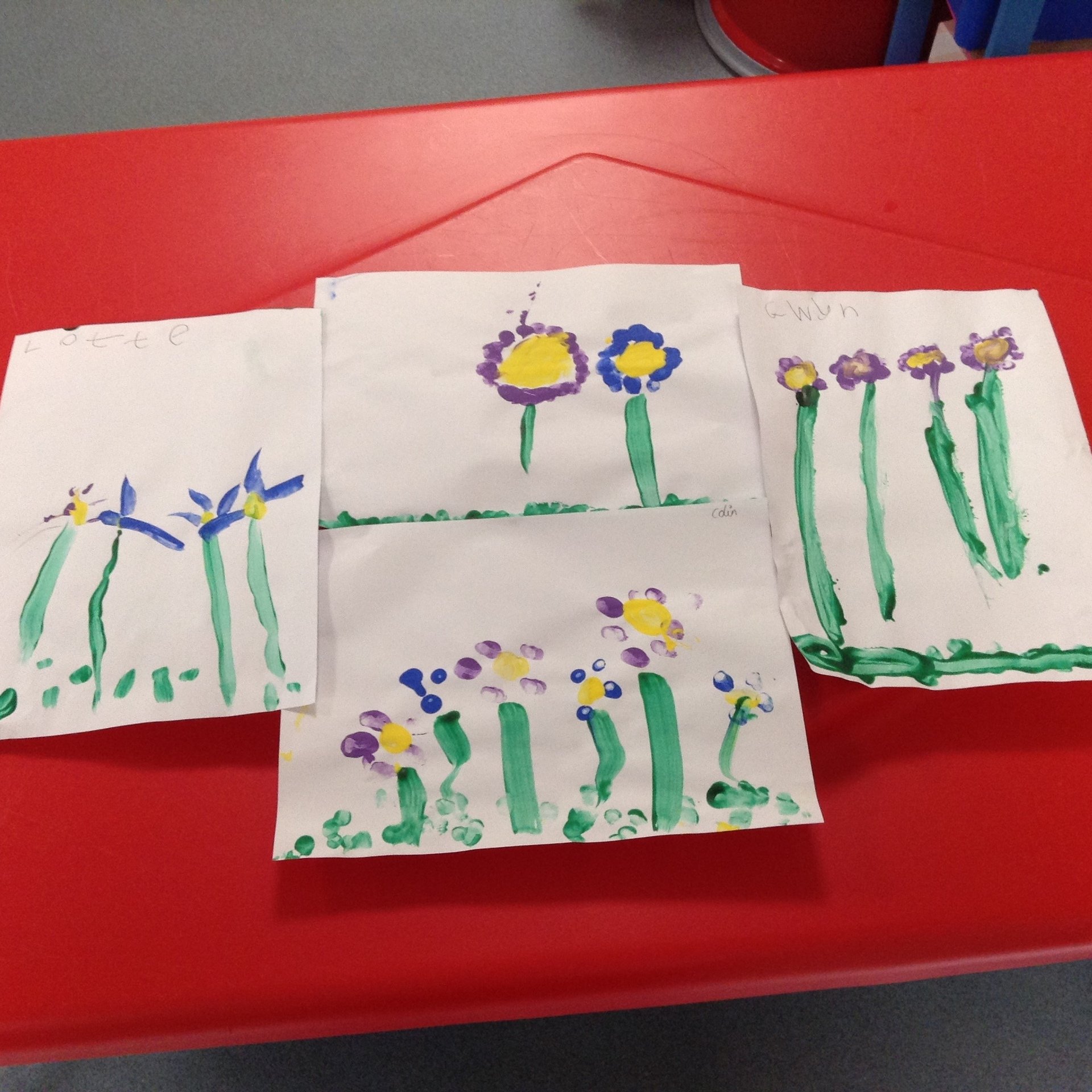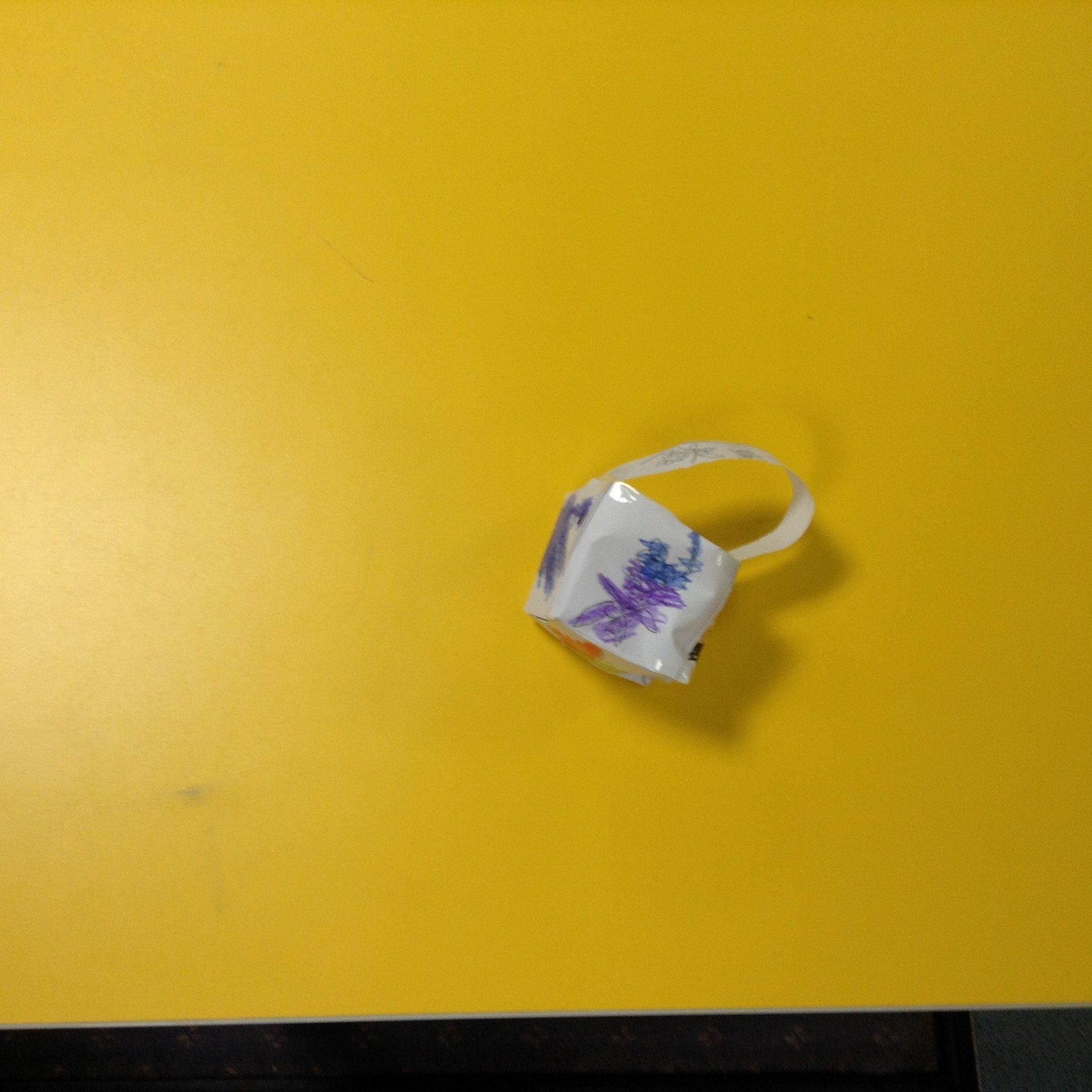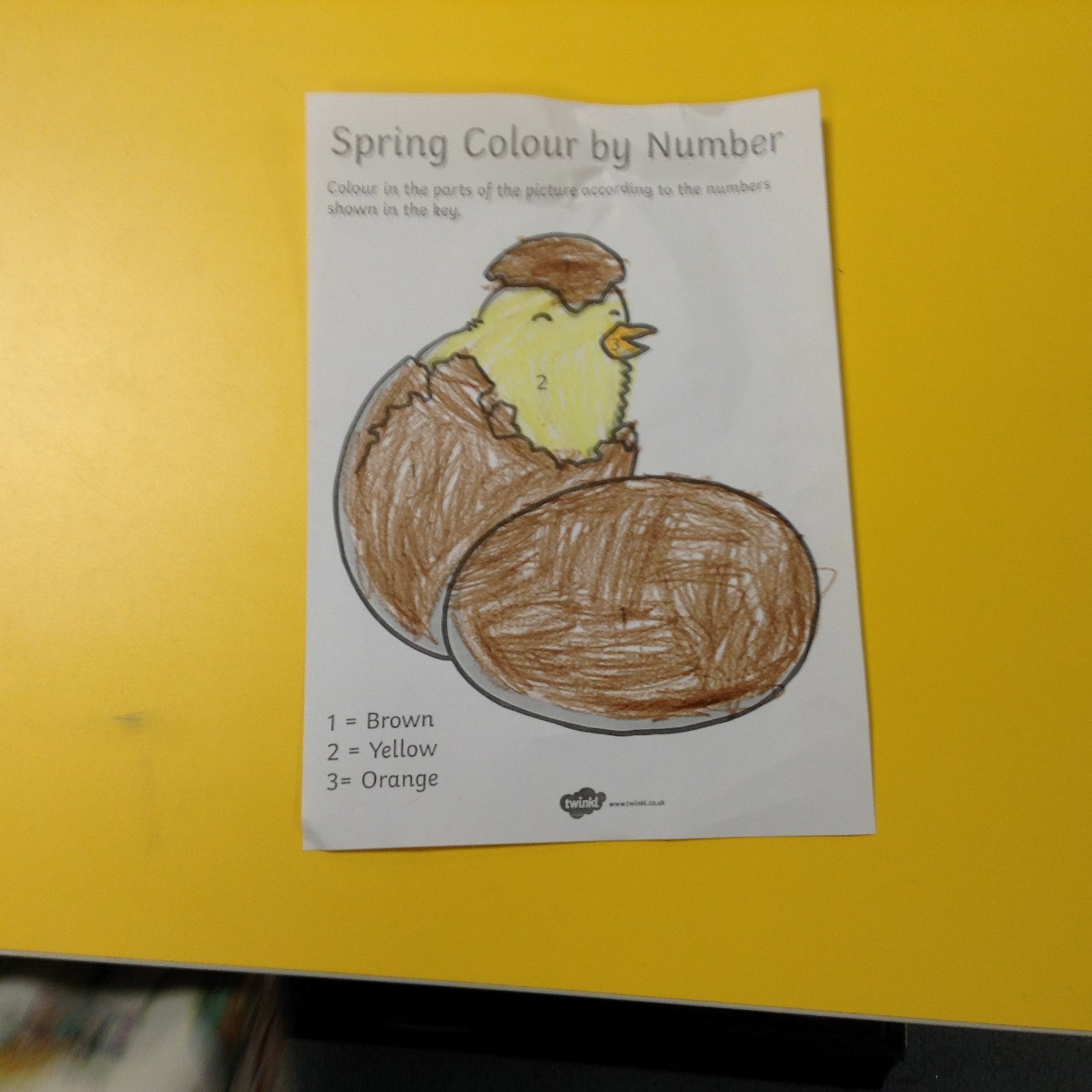 We would just like to thank you all for all the support you have given us throughout the past term! We really appreciate the support you have given us while you were at home and the brilliant transition back into school life.
We hope you all have a good rest!
Miss H and the Reception Team xx
---