Please see the Class Blog page to see all the posts for a class.
This page only shows the latest post for each class.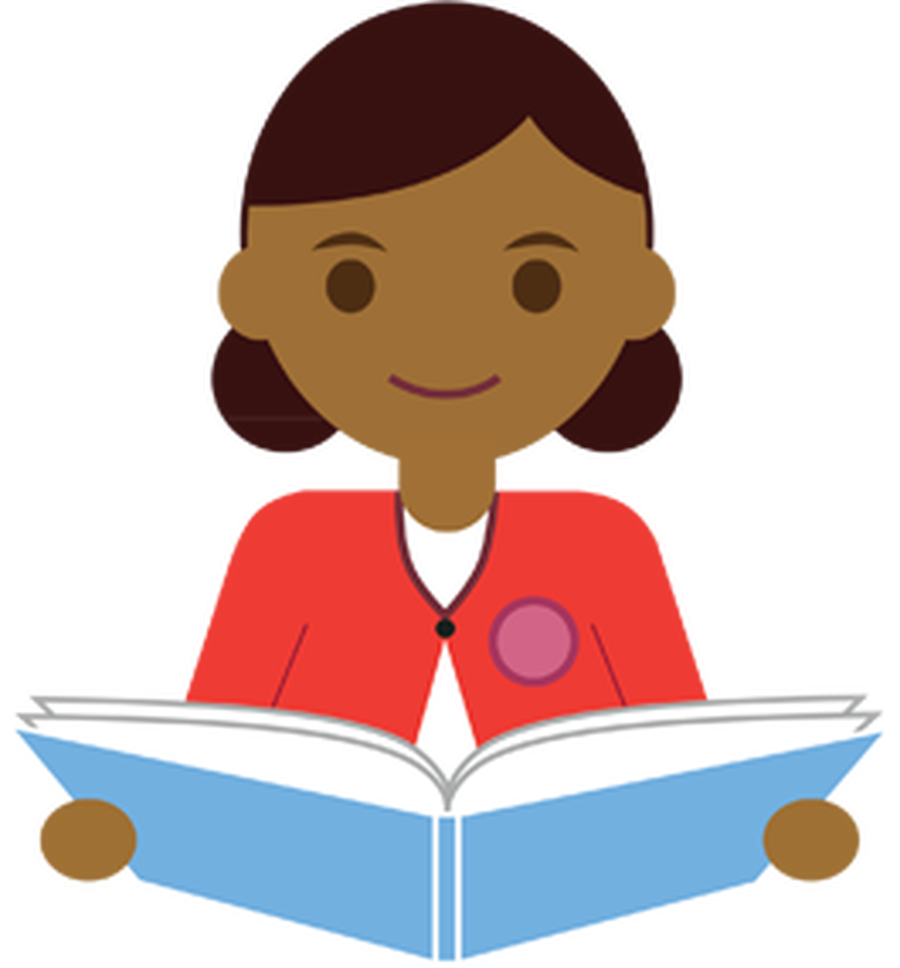 Net-aware - for support for parents and careers from the NSPCC
Parent info - for support for parents and carers to keep their children safe online
Thinkuknow - for advice from the National Crime Agency to stay safe online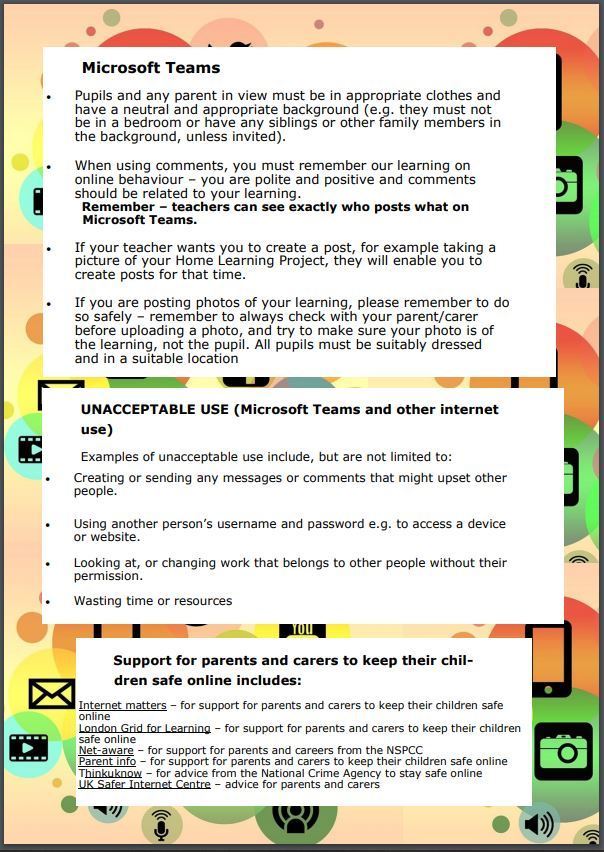 Class 1
admin on: Class 1
We had a special delivery of Dr Simpo's new comic on Wednesday morning. He has kindly donated one for every child in school.
Thank you Dr Simpo!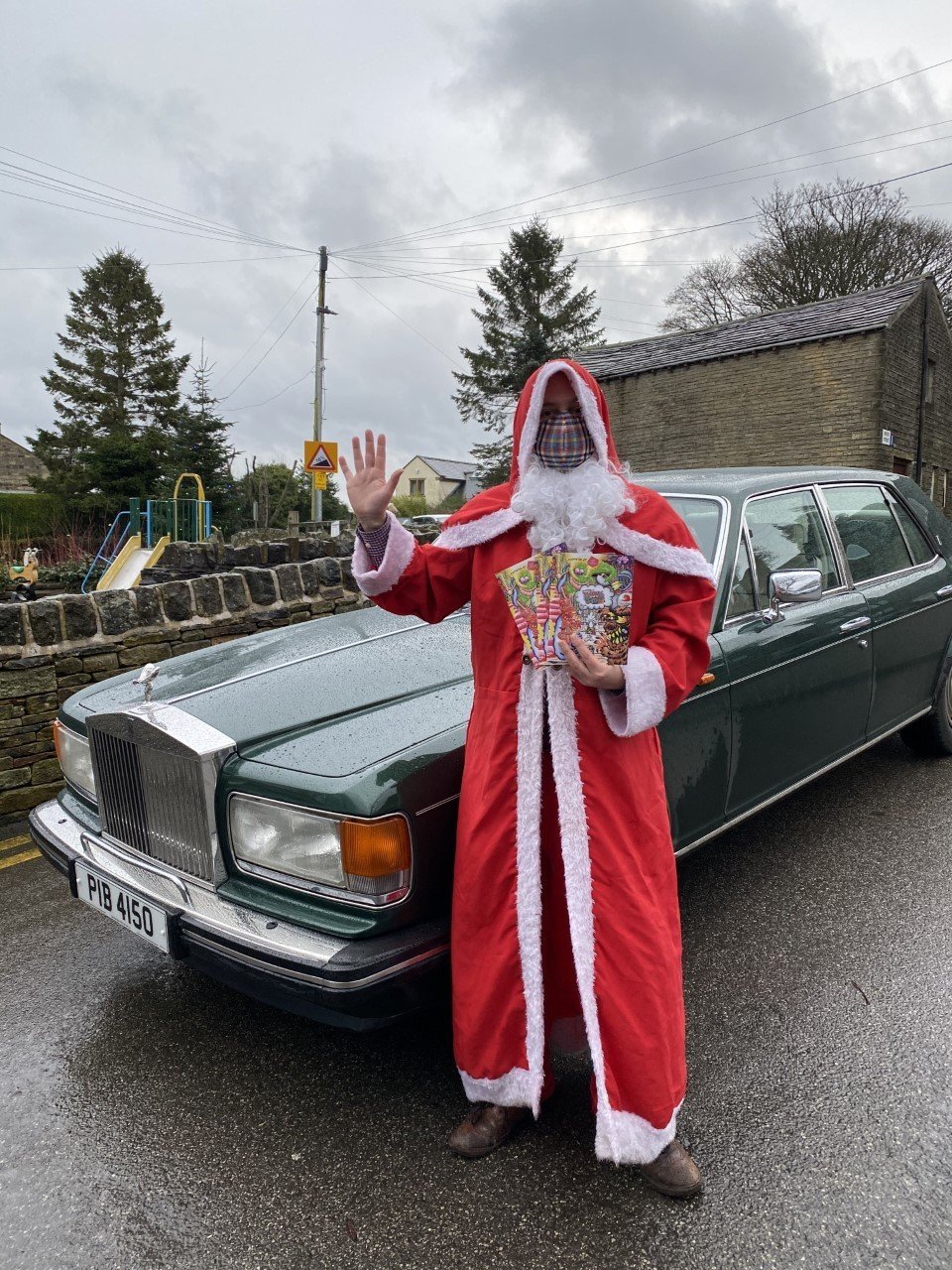 ---
Class 2
admin on: Class 2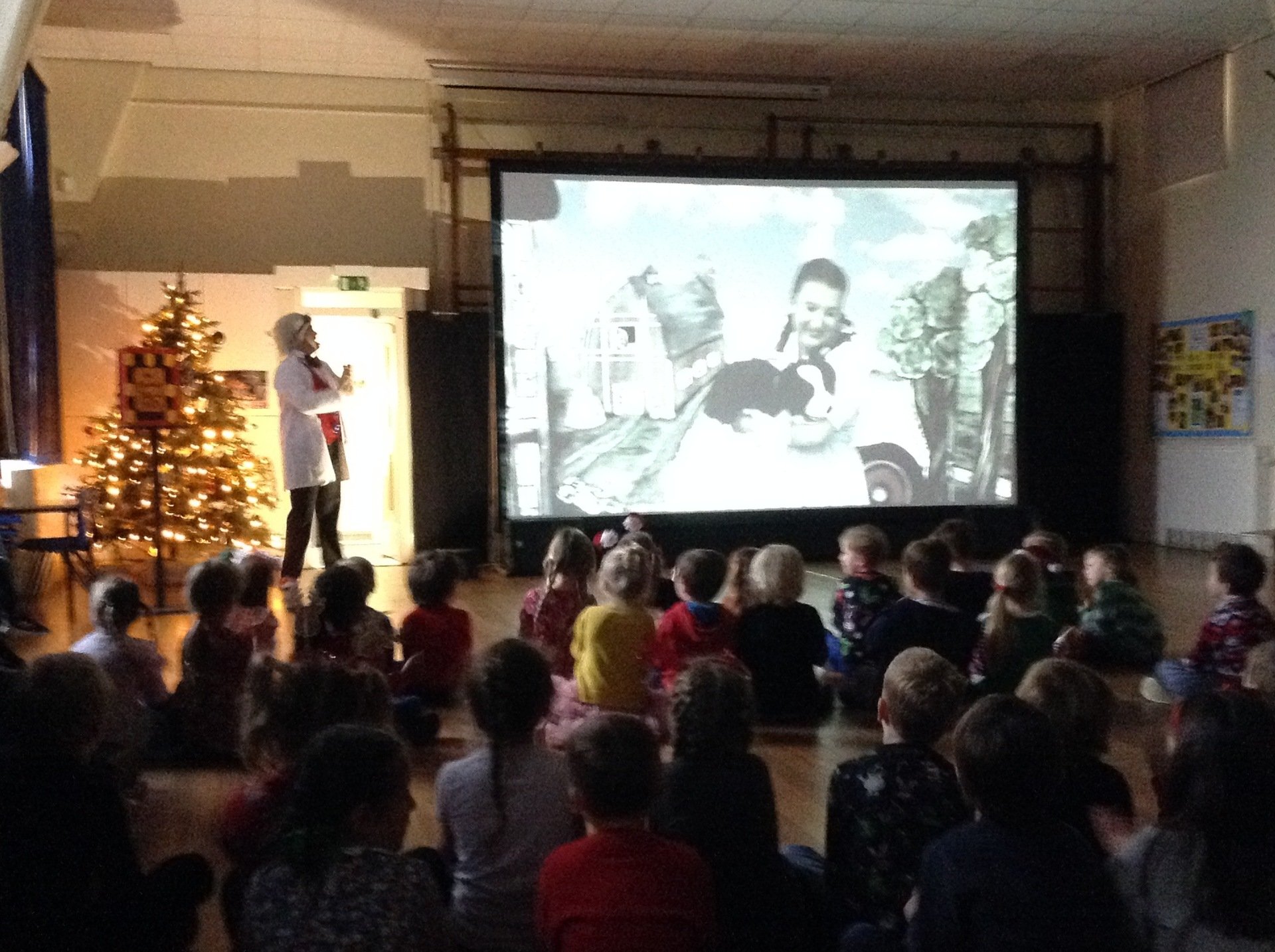 Today we had the panto 'Wizard of Oz', the children had a lovely time. Thank you to FONS for organising this for the school.
We've had a week of handwriting - really concentrating on our letter formation and ensuring we use ascenders and descenders. I was so proud of all the children - it was really mindful and they produced their best work for a display.
Next week is Christmas week, hopefully you've all seen this note in bookbags:
Year 2 – Christmas week
Next week is our final week and we are dedicating the whole week to Christmas! Children will be involved in variety of Christmas crafts and make cards, calendars and baubles. We'll doing some Christmas maths, plus listening to carols and stories. Christmas dinner is on Wednesday and our CARE awards will be on the Friday. Christmas movies will no doubt make an appearance and on Friday morning we have our very own Y2 Christmas party in the hall with snacks provided by FONS. Children are welcome to wear their Christmas jumpers/party clothes on the last Friday – but please remember sensible shoes and it is COLD in school! Children will bring home all their Christmas crafts on the last day and we'll be sharing our 'Do they know it's Christmas time?' song!
We very much look forward to finishing off the year with lots of fun and thank you for your support during the autumn term, we're sure you'll all be ready for a restful, peaceful and safe Christmas.
Christmas wishes,
Mrs Barker, Miss Hemingway and all the Y2 team
---
Class 3
admin on: Class 3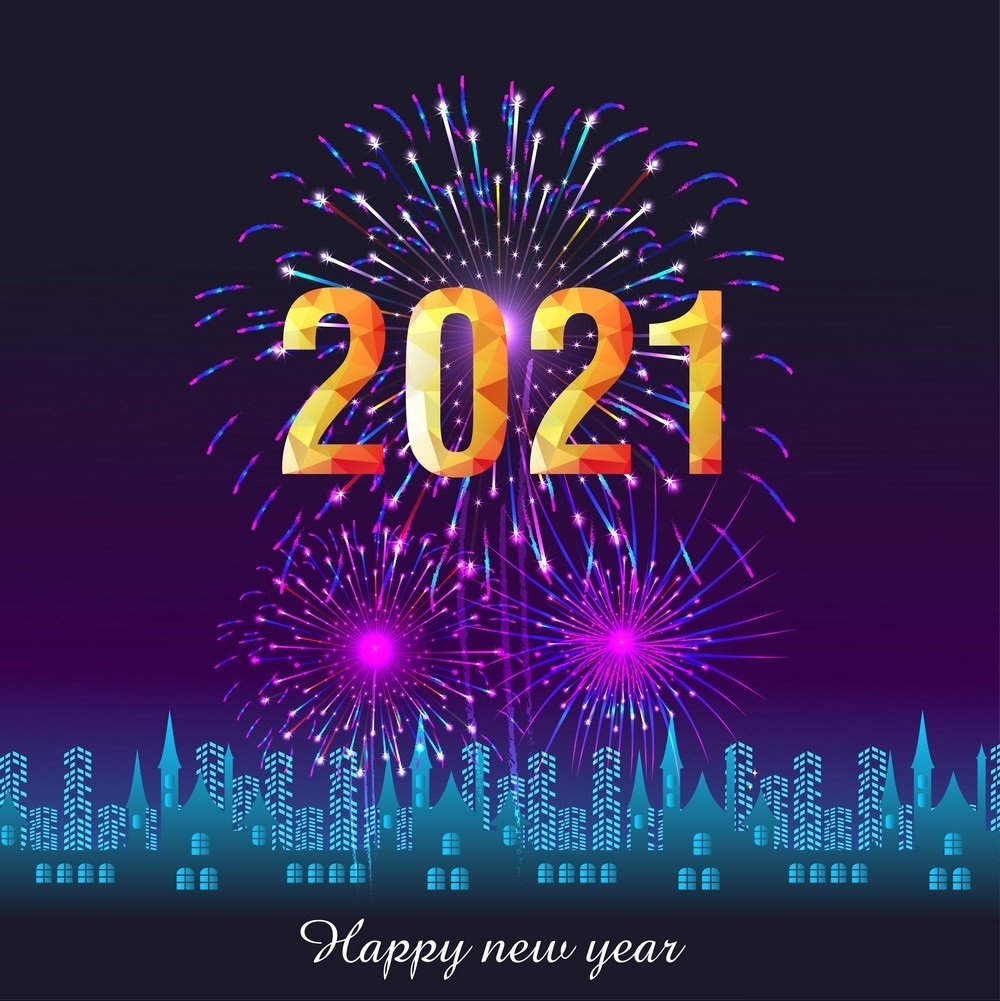 Happy New Year to you all! Let's hope we all have a very happy, healthy and much more 'normal' year this year!
Hope you all had a truely wonderful Christmas.
We had a fabulous last week in school; the children enjoyed taking part in a wide range of fun and exciting Christmas activities. These not only included a wide range of Christmas themed craft and curriculum activities, but also our very own Christmas production, an exciting Christmas party and not forgetting the wonderful Christmas pantomime too!
Thank you so very much for all your very generous and wonderful gifts and Christmas cards; we were very touched by your kindness. It is an absolute pleasure teaching your children and I'm very much looking forwards to sharing the brand new Spring term with them.
Enjoy your weekend!
See you all very soon,
Mrs Matthews x
---
Class 4
admin on: Class 4
Merry Christmas
We made it! What an amazing team we have in Year 4, both children and adults! We have had a strange but amazing term, full of fun and adventures! Well done with everything that we have thrown your way!
You have challenged yourselves in so many ways and made us smile everyday. We hope that you all have an amazing holiday and wonderful Christmas.
Here is a link for the wonderful Elf video.
And here is Mr Curly Wurly all dressed up and ready for Santa to visit. He is very keen to get back into school to visit us all and let us have a tickle again as soon as it is safe to do so.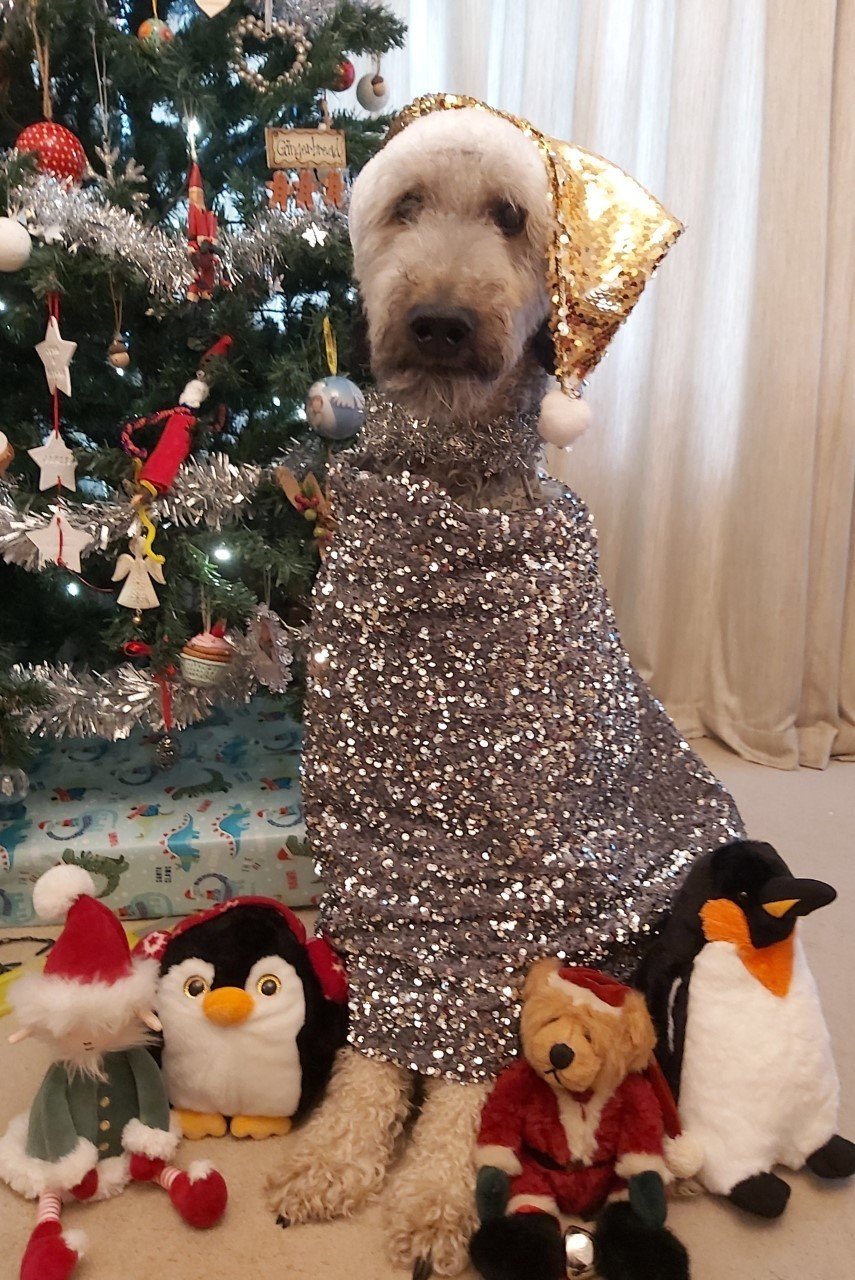 Have the most wonderful break, rest up and we will see you all in 2020!
Love Miss Watkins, Mrs Kendal, Mrs Cooper and Miss Hewitt
xxxxx
---
Class 5
admin on: Class 5
Merry Christmas from me and the Class 5 team. Thank you so much for your support this term; it hasn't been an easy time for anyone, but I for one have thoroughly enjoyed teaching the class.
Here is a message from Mr. Curly Wurly:
Merry Christmas and a very happy 2021 to you all from Mr Curly Wurly. He has missed all of you children and staff this year but hopes to see you next year.
Have a wonderful holiday.
Lots of paws and furry tinsel,
Mr Curly Wurly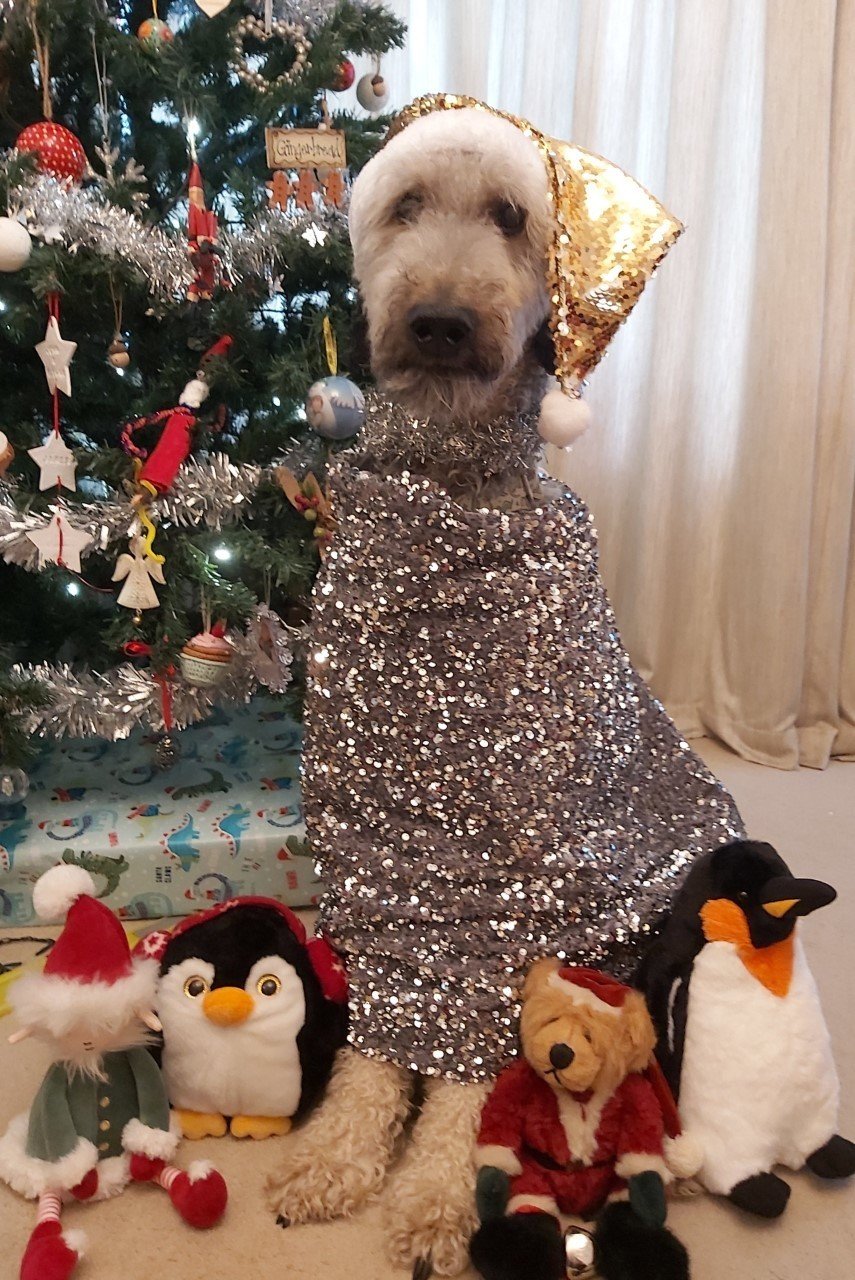 ---
Class 6
admin on: Class 6
Happy New Year everyone; I hope you have had a lovely break and are refreshed and looking forward to coming back tomorrow.
Don't forget your hero projects - you will all be presenting them this week.
See you tomorrow,
Mr C
---
Reception
admin on: Reception
16th December 2020
What a busy week we have had!
This morning, we had a special delivery from the North Pole! Santa had replied to our postcards we sent him last Wednesday.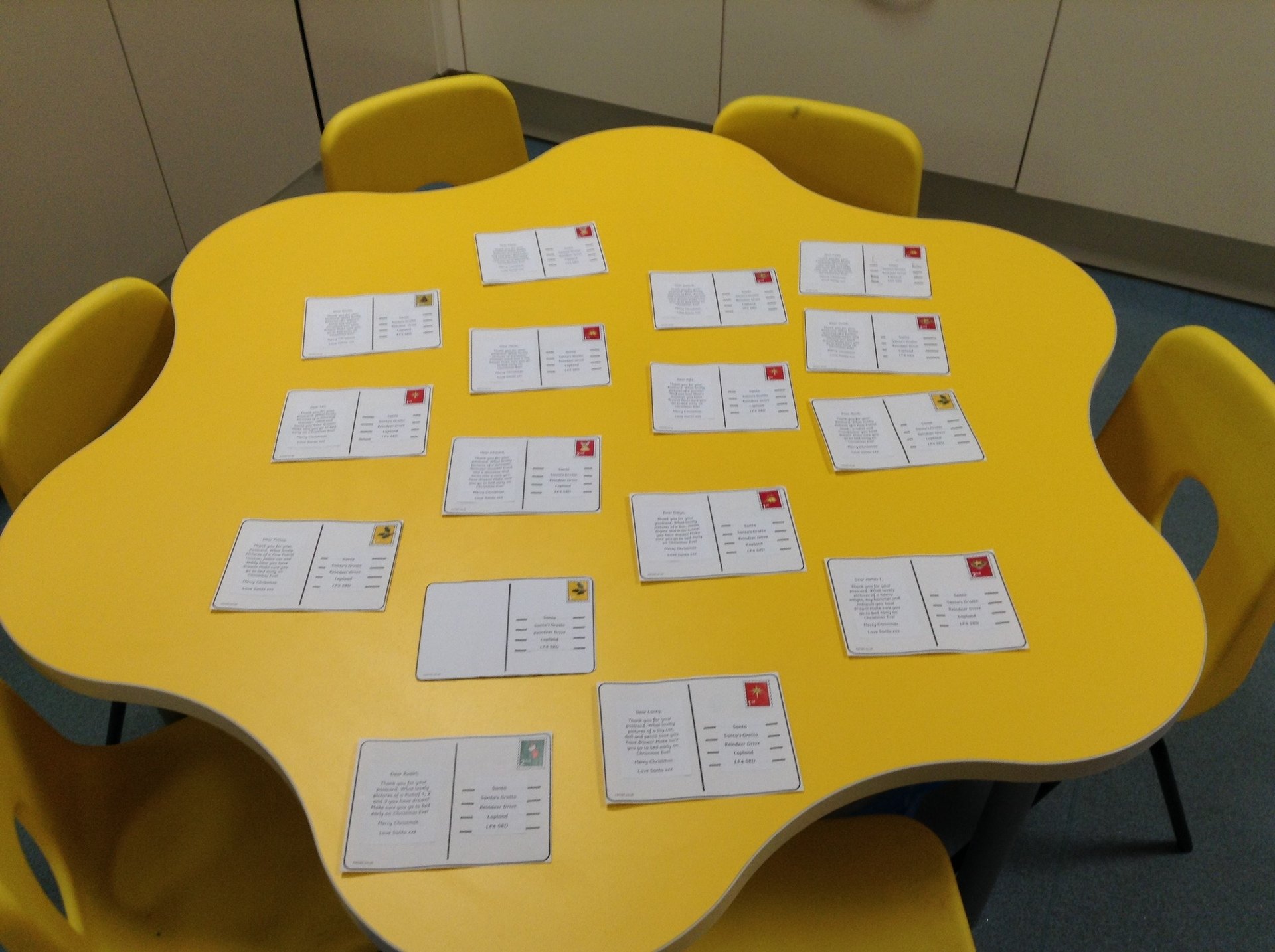 We have had lots of fun creating different Christmas crafts. We have made photo frames which look like Rudolph, different Christmas objects out of 2D shapes and Christmas trees with paint using a fork.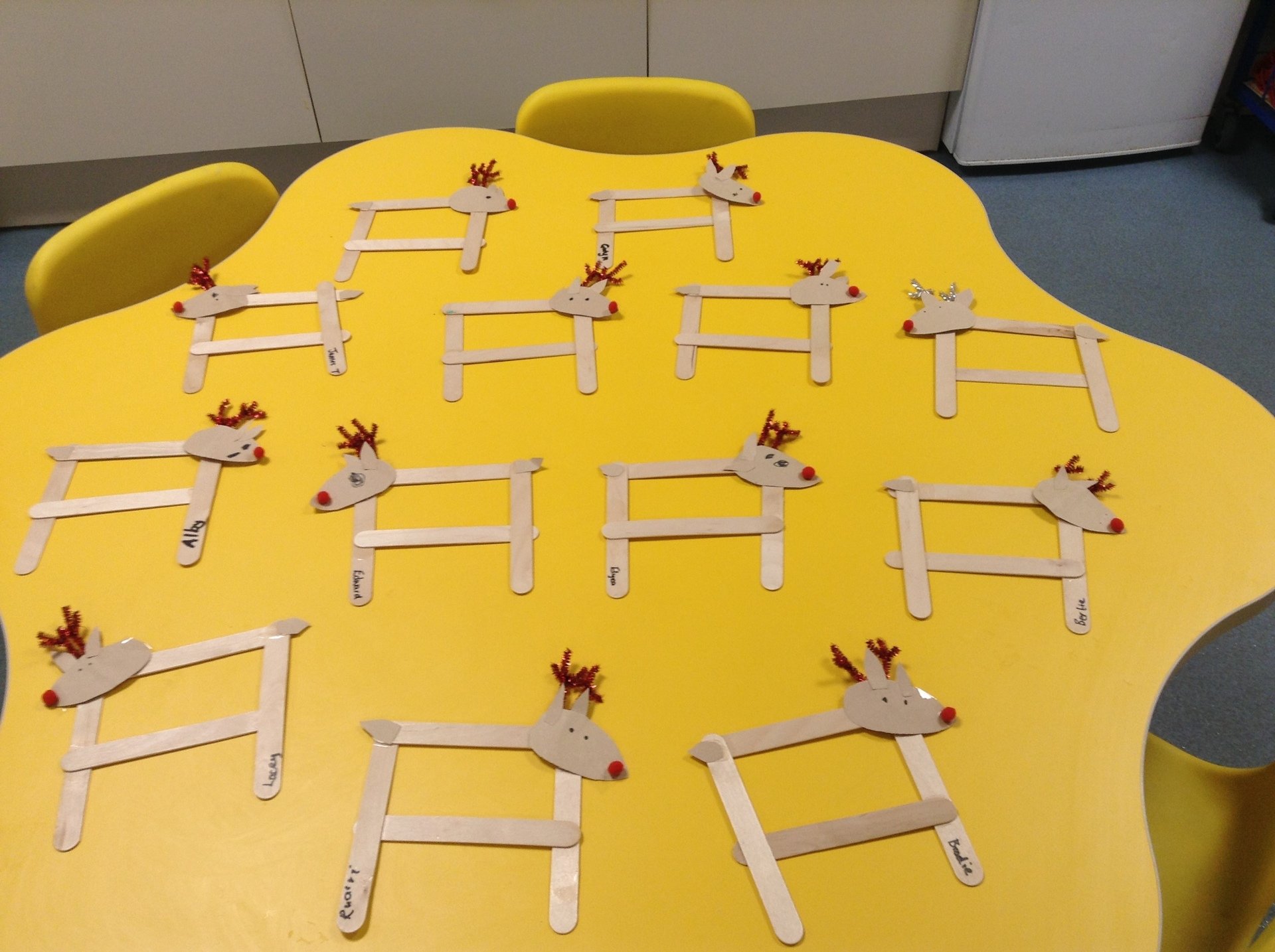 Also, here is a Merry Christmas from Mr Curly-Wurly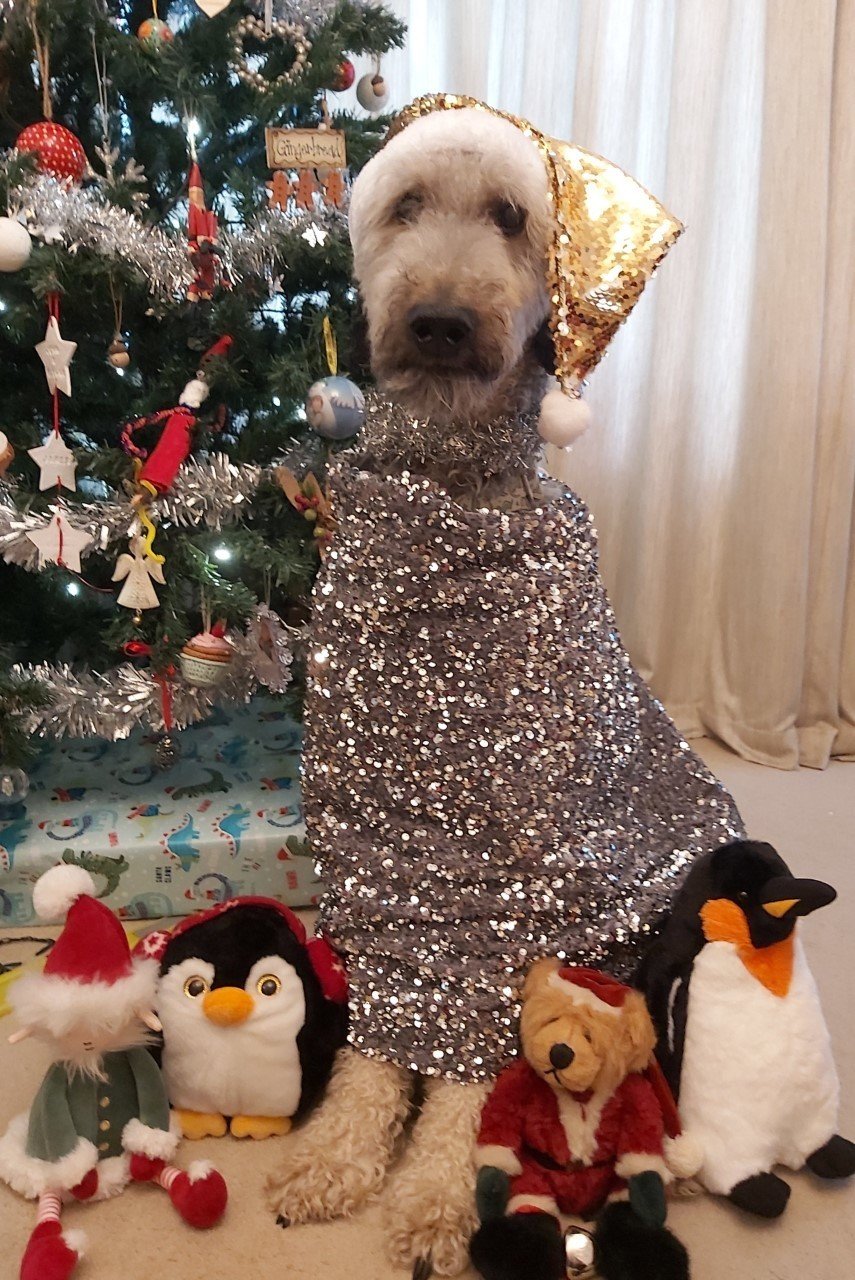 We had a special delivery of Dr Simpo's new comic on Wednesday morning. He has kindly donated one for every child in school. Thank you Dr Simpo!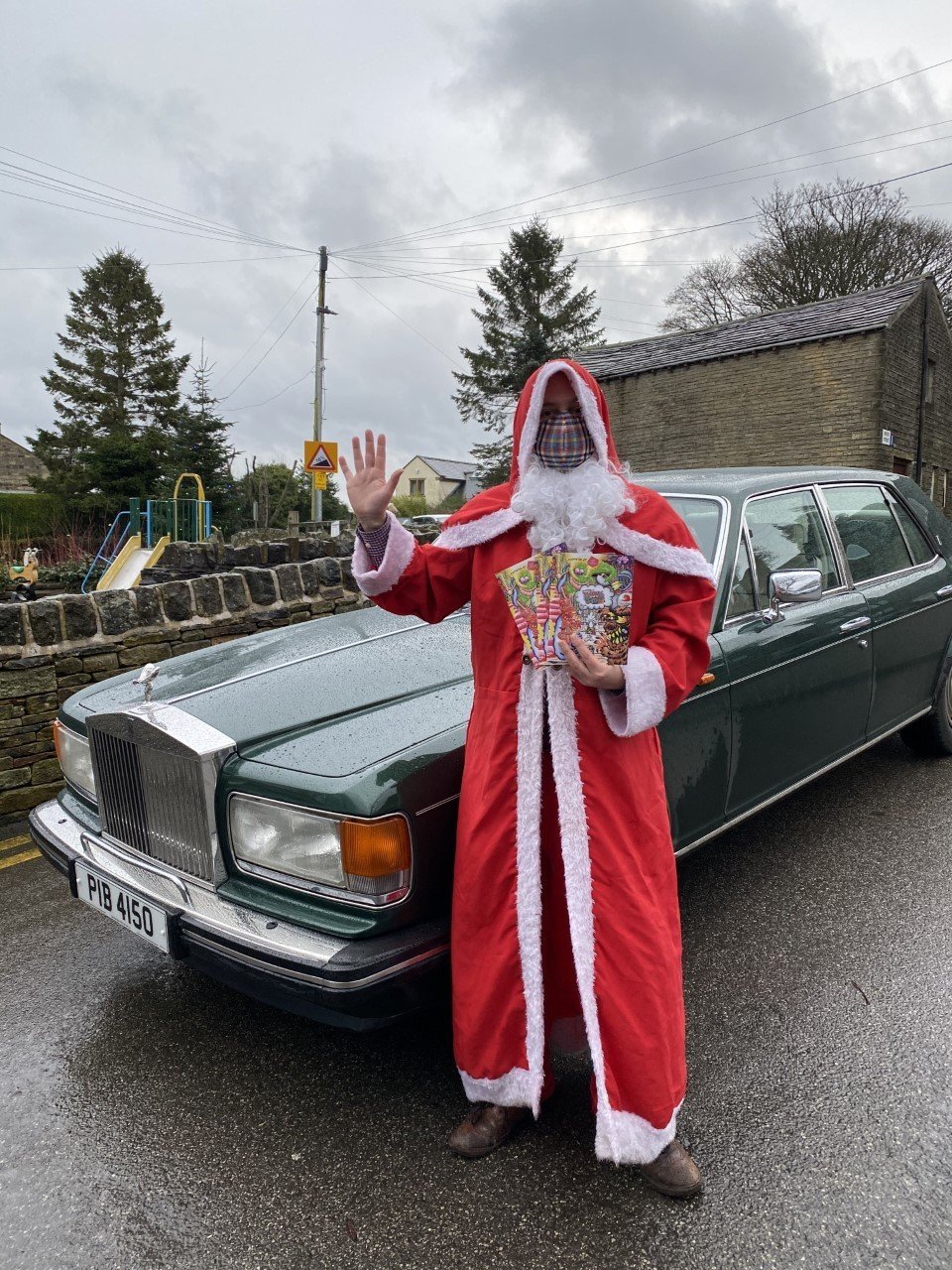 From myself and the whole Reception team, have a lovely Christmas break and Happy New Year!
See you all in 2021!
Miss H and the Reception Team xx
---