OUR GOVERNING BODY 2023 - 24
Governance is a wonderfully rewarding and stimulating form of volunteering. What could be more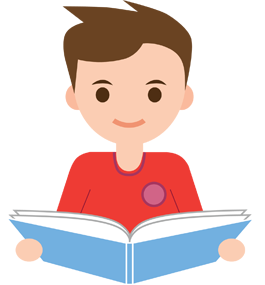 satisfying than playing a part in ensuring the children of Netherthong School get the best possible education?

We strive to be equipped to deal with the endlessly changing face of education. At present we are privileged in having a school which is truly outstanding by any measure. Your governing board work with the school's superb leadership and staff, to continuously improve every aspect of our children's education, safety and happiness at Netherthong.

As Chair of your Governing Board I am part of a team, deciding on things jointly and sharing responsibilities for the decisions we make about the overall direction of the school, and work closely with the head teacher to set policies, targets, development plans and more, and to make the best use of the school budget for the benefit of the children's education.

In hugely challenging times Governance is not easy, but so worthwhile.
Mr G Keighley
Copies of our Governor minutes can be acquired from the school office.
Please click HERE to meet our Governing Body
Name

Start Date
End Date
Governor Type
Responsibility
Meetings Attended

21.09.2023

15.11.2023

Mrs Chris Wood

(Vice Chair)

19.07.18
18.07.22
Co opted

Safeguarding & Child Protection/Prevent

Looked After Children

SEND

/

Mr Gary Keighley

(Chair)

16.09.21
20.07.27
Co opted

Health & Safety

Computing

/

Miss Rooney Kelly

01.09.15
Head Teacher
Head Teacher

/

Mr Adam Keeling

15.09.2021
14.09.2025
Co-opted
Science/DT

/

Mrs Claire Helm

23.09.20
22.09.24
Co opted

PHSE/RE/Well-being

Humanities

/

Mrs Beth Cooper

07.11.19

06.11.23

Parent

Pupil Premium

Website Compliance

/

Mrs Liz McLoughlin

15.09.21

14.09.25

Staff

Staff Rep

/

Mr John Adams

24.05.22

23.05.28

Parent

EYFS / Maths

/

Mr Tim Pickup

09.06.23

08.06.27

LA

Sports Premium/PE

C
Committees
Standards and Effectiveness

Meetings Attended

Resources Committee
Meetings Attended

Chris Wood

Claire Helm

Rooney Kelly

Liz Mc Loughlin

John Adams

Gary Keighley

Rooney Kelly

Adam Keeling

Beth Cooper

Liz McLoughlin

Tim Pickup
/
Other committees to be convened if required
To see the Governor register of business interests click HERE
To see our Governor attendance 2022-23 click HERE