Class 5
admin on: Class 5
Another week is over! We are zooming through this half term, now. This week, we have had our first 'virtual' visitor! We had a Zoom call with the owners of Read bookshop and the author Harriet Muncaster. She led a great workshop on how she is inspired to write. The children got to draw a dragon, create ideas for their own 'world' and she answered questions submitted by pupils. Here are some photographs of the event. It really is lovely to see that despite everything going on at the moment, we can still have a visitor inspire and enthuse the children! If your child has pre-ordered a signed version of her book, it should be with your child early next week.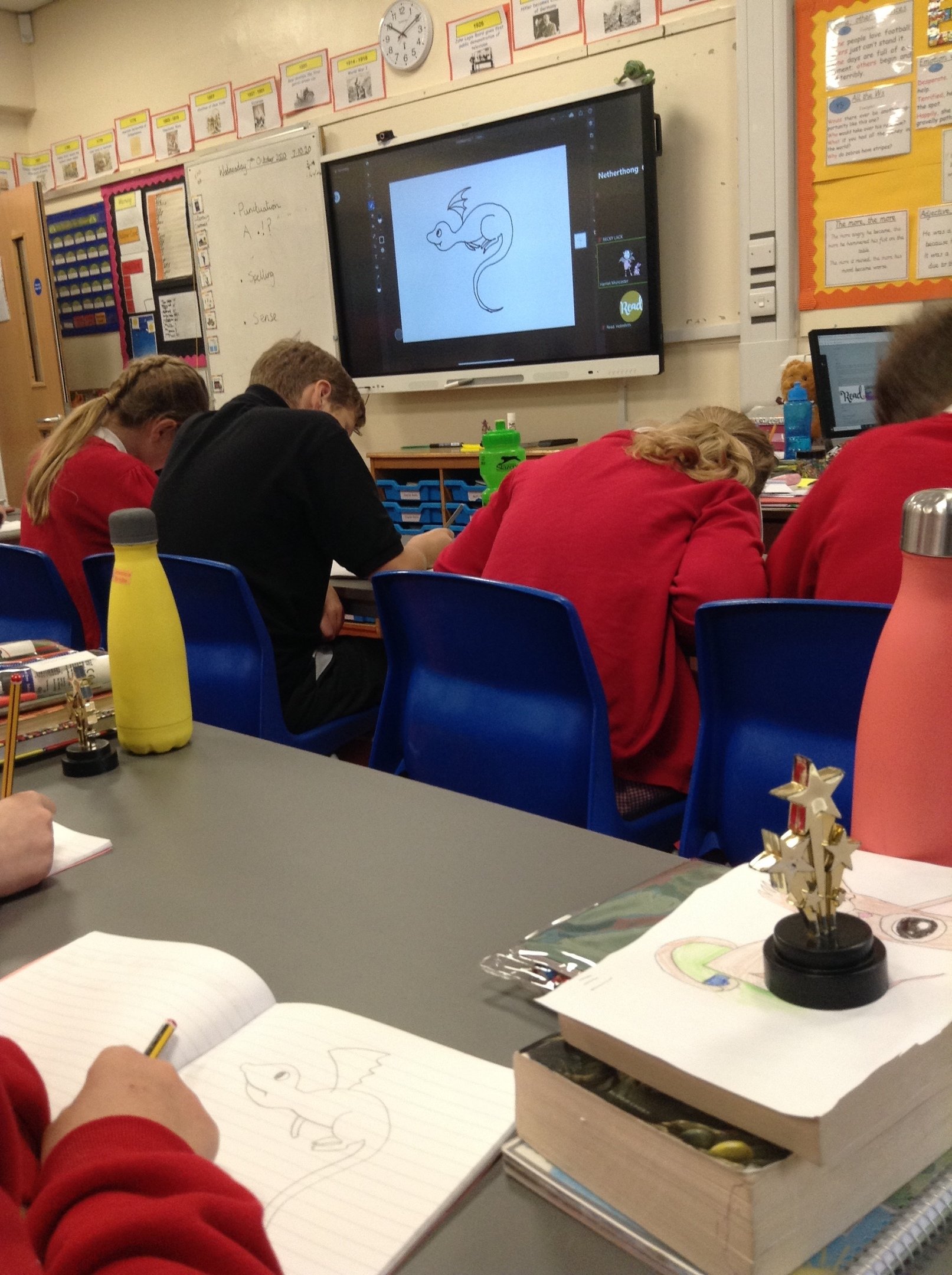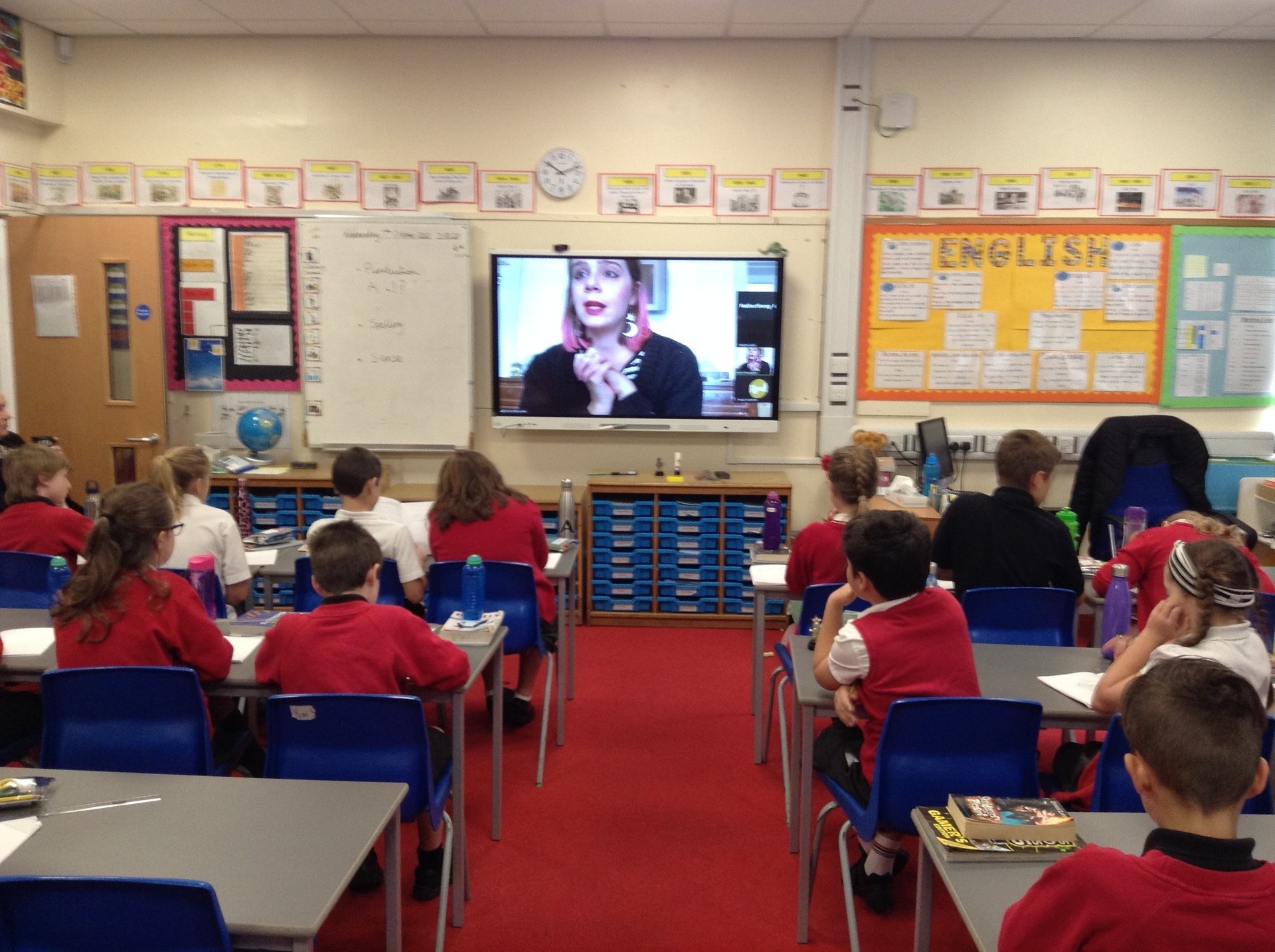 Homework
A big thank you to everyone who has been keeping up the homework so far. The Mathletics and spellings are the main homework components and anything I put on Teams is a little bit of extra work. Apologies for the HUGE document I put on Teams last week, I should have mentioned that reading this was only an extra task if the children wanted to prepare for Wednesday's topic lesson. All the children got the opportunity to look at this document in the lesson and make notes.
The homework this week is:
Mathletics: Rounding. We have done a lot of practice this week on rounding, and we are feeling more confident as a class now. I think this task will just solidify rounding in their heads!
Spellings are the same as last week and are listed below.
No assignments on Teams this week, but please check you can log in to it if you haven't already.
Horrible
Terrible
Visible
Possible
Sensible
Responsible
Credible
Edible
Have a lovely weekend and stay safe!
Mr. K
---