Curriculum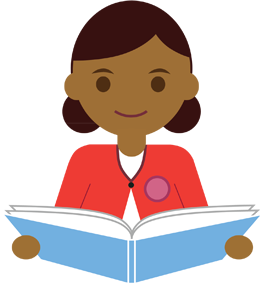 Introduction
Through our curriculum we are committed to developing the whole child. Our children have the opportunity to be creative, to be physically active and to be academically challenged. We are continually reviewing and improving the curriculum we offer to our children according to the needs of our children and community.
School Values
We believe that working in partnership with parents, carers, governors and the community, we offer a learning community, where we strive for quality, enjoyment and success for all, by fostering enquiring minds in a stimulating, caring environment, where everyone is valued.
We encourage the development of mutual respect and tolerance within a happy, hard-working atmosphere. We prepare pupils for challenges, opportunities and responsibilities for life within the context of our British Values.
Our intention is for all pupils to achieve their full potential – we strive for excellence. We recognise and are constantly aware of the needs of each individual.
This is summed up in our motto: Nurture Progress Succeed
School Aims:-


To help children develop self- respect and respect of society's shared values


To develop the whole child, recognising and valuing their individuality


To have fun, encourage a sense of humour and engender a life - long love of learning


To help pupils develop independence and confidence to meet opportunities, responsibilities and experience of their future lives


To contribute to the individual pupils understanding of themselves society and the diverse world they live in.


To encourage value and respect for the environment both globally and locally and to appreciate our privileged opportunity to utilise our special surroundings for learning and enjoyment.


To nurture high self- esteem in a culture that celebrates self- worth so that pupils are able to make positive, well informed decisions about all aspects of their lives.


To help pupils to understand that they will always have more to learn, that they can always learn from others and that others can learn from them.


To ensure all pupils know how to keep themselves safe and secure


To encourage parents and children to be resilient


The aims of our school curriculum are:


To promote the spiritual, moral, cultural, mental and physical development of pupils


To prepare pupils at the school for the opportunities, responsibilities and experiences of later life


To enable all children to understand that they are all successful learners.


To enable children to understand the skills and attributes needed to be a successful learner.


To enable children to develop their own personal interests.


To promote a positive attitude towards learning, so that children enjoy coming to school, and acquire a solid basis for lifelong learning;


To teach children the basic skills of literacy, numeracy and computing;


To enable children to be creative through art, dance, music, drama and design technology;


To enable children to be healthy individuals who enjoy sport and appreciate the importance of a


healthy life style.


To teach children about their developing world, including how their environment and society have changed over time;


To help children understand Britain's cultural heritage;


To enable children to be positive citizens in society and to feel that they can make a difference;


To enable children to understand and respect other cultures;


To fulfil all the requirements of the National Curriculum and the Locally Agreed syllabus for Religious Education;


To teach children to have an awareness of their own spiritual development, and to understand right from wrong;


To help children understand the importance of truth and fairness, so that they grow up committed to equal opportunities for all;


To enable children to have respect for themselves and high self-esteem, and to be able to live and work cooperatively with others;


To enable children to be active and take responsibility for their own health;


To offer a child the opportunity to play a musical instrument;


To enable children to be passionate about what they believe in and to develop their own thinking;


To enable children to ask questions and take risks.


To enable children to develop their intellect including their emotional development.


Organisation and Planning
We plan our curriculum in three phases. We agree a long-term plan, this indicates what themes are to be taught in each term. (Please see our long term plans)
With our medium-term plans, we give clear guidance on the objectives and teaching strategies that we use when teaching each theme.
Our short-term plans are those that our teachers write on a weekly basis.
In the Foundation Stage and at Key Stage 1 we plan the curriculum carefully, so that there is coherence and full coverage of all aspects of the National Curriculum and early learning goals, and there is planned progression in all curriculum areas.
At Key Stage 2 the curriculum is integrated as much as possible. A child may concentrate in one term on a history theme, then switch to a greater emphasis on geography in the next term. Over the three terms of the academic year, each child has the opportunity to experience the full range of National Curriculum subjects
The Foundation Stage
The curriculum that we teach in the Reception class meets the requirements set out in the revised National Curriculum at Foundation Stage. Our curriculum planning focuses on the seven areas of learning and development:
Communication & Language;
Physical Development; personal,
Social and Emotional Development;
Literacy;
Mathematics;
Understanding the world;
Expressive arts and design.
Our school fully supports the principle that young children learn through play, and by engaging in well- planned structured activities. Teaching in the Foundation class builds on the experiences of the children in their pre-school learning. We do all we can to build positive partnerships with the variety of nurseries and other pre-school providers in the area.
During the children's first term in school, their teacher begins to assess each child. This assessment forms an important part of the future curriculum planning for each child.
We are well aware that all children need the support of parents and teachers to make good progress in school. We strive to build positive links with the parents of each child by having a planned induction process including setting visits. This relationship is nurtured throughout their time in Foundation Stage and throughout their time at school.
At Netherthong Primary School we use Read, Write Inc. as our main phonics scheme to support our teaching.
We use Oxford Reading Tree as the main reading scheme to enrich our teaching.
Extra-Curricular Activities
We are committed to developing the whole child. We extend the curriculum by offering a range of extracurricular activities, including: Football, computing, Sports Coaching, Sewing Club, Ukulele and singing.
Children with Special Needs
The curriculum in our school is designed to provide access and opportunity for all children who attend the school.
If a child has a special need, our school does all it can to meet their individual needs. We comply with the requirements set out in the SEND Code of Practice in providing for children with special needs. If a child displays signs of having special needs, his/her teacher makes an assessment of this need. In most instances the teacher is able to provide resources and educational opportunities which meet the child's needs within the normal class organisation. If a child's need is more severe, we involve the appropriate external agencies and consider if there is a need for Education, Care and Health Plan (EHCP) when making this assessment.
We provide additional resources and support for children with special needs.
The Role of the Subject Leader
The role of the subject leader is to:


Provide a strategic lead and direction for the subject;


Review and deliver own subject policy;


Support and offer advice to colleagues on issues related to the subject;


Monitor pupil progress in that subject area;


Provide efficient resource management for the subject.


It is the role of each subject leader to keep up to date with developments in their subject, at both national and local level. They review the way the subject is taught in the school and plan for improvement. This development planning links to whole-school objectives. Each subject leader reviews the curriculum plans for their subject, ensures that there is full coverage of the National Curriculum and that progression is planned into schemes of work. Subject leaders have responsibility for monitoring standards and ensuring that teachers have the skills and resources they need.
Monitoring and Review
Our governing body's Standards and Effectiveness Committee is responsible for monitoring the way the school curriculum is implemented.
Through the S&E committee governors liaise with the subject leaders, and monitor the way the school teaches these subjects through governor visits to school, reports and presentations.
The Headteacher is responsible for the day to day organisation of the curriculum.
The Headteacher monitors the curriculum through planning, classroom observation, liaising with the Subject Leaders.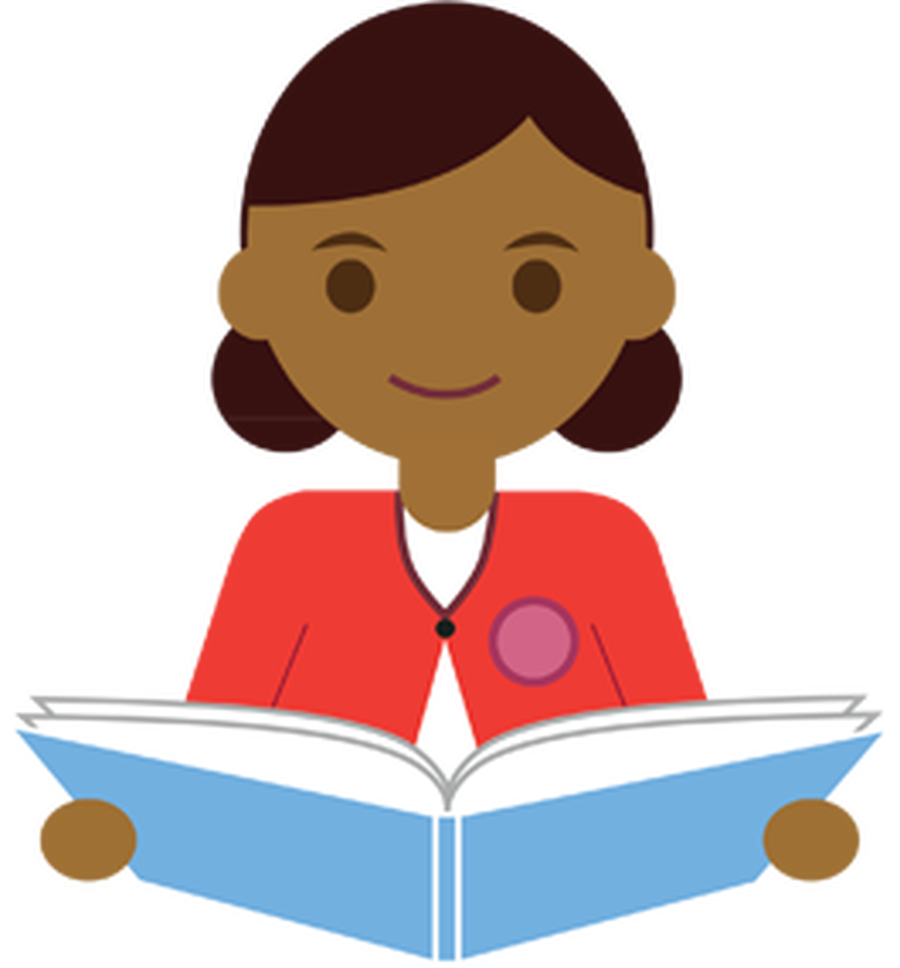 The study of English develops pupil's abilities to listen, speak, read and write for a wide range of purposes, using language to learn and to communicate ideas, views and feelings. It enables pupils to express themselves creatively and imaginatively, as they become enthusiastic and critical readers of stories, poetry and drama, as well as non-fiction and media texts.
Pupils gain an understanding of how language works by looking at its patterns, structures and origins. Pupils use their knowledge, skills and understanding in speaking, listening, reading and writing across a broad range of opportunities.
Our principal aims are: to develop pupils' knowledge, skills and understanding and love and appreciation of different genres and multi-cultural texts.
Pupils have the opportunity to experience a wide range of texts and use a range of resources such as dictionaries, thesauruses, phonics and SPAG materials and activities to support their learning; to develop confident, independent readers across a wide range of text types; to encourage pupils to become enthusiastic and reflective readers.
Our Long Term Plan identifies the key focus areas in English for each year group. We are both flexible and creative in our planning, using a wide range of interactive resources on IWB and a wide range of texts. We use approaches such as "Talk for Writing" and "The Power of Reading" to develop a love of storytelling and writing and aim to give the pupils opportunities for writing for a real purpose.
Children follow the Ruth Miskin "Read, Write Inc" phonics scheme from Reception class through KS1. They are assessed regularly and are taught in groups based on these assessments. In KS2 their phonics knowledge is developed, in intervention groups or in class activities based on RWI Spelling in years 3/4. In addition, each class from Recpetion to Year 6 has the opportunity to work on Literacy units designed using Power of Reading techniques using high-quality texts.
All children read books from the school reading scheme which is made up of a selection of material from various published reading schemes (primarily Collin's Big Cat scheme) which have been organized and levelled using book banding, until they are 'free readers'.
Maths
We offer rich and vibrant opportunities which draw upon meaningful real-life experiences. The topics and programmes of study are planned so that they are ambitious for all learners. Knowledge, skills and concepts are clearly outlined in an age-appropriate and progressive way from Reception to Y6 so that understanding is extended, year upon year. The lessons are stimulating and interesting, promoting tenacity through fluency, reasoning and problem solving.
Maths is a journey, achieved through exploration, clarification, practice and application over time. At each stage of learning, children should be able to demonstrate a deep, conceptual understanding of the topic and be able to build on this over time.
Maths is bespoke to the school; we have designed our own maths scheme based on the national curriculum which has a proven track record of success for all.
The Netherthong approach, from Reception to Y6, incorporates objects, pictures, words, numbers and symbols to help children explore and demonstrate mathematical ideas, enrich their learning experience and deepen understanding. Together, these elements help cement knowledge so pupils truly understand what they've learnt.
All pupils, when introduced to a key new concept, should have the opportunity to build competency in this topic. Pupils are encouraged to physically represent mathematical concepts. Objects and pictures are used to demonstrate and visualise abstract ideas, alongside numbers and symbols.
Concrete – children have the opportunity to use concrete objects and manipulatives to help them understand and explain what they are doing.
Pictorial – children then build on this concrete approach by using pictorial representations, which can then be used to reason and solve problems.
Abstract – With the foundations firmly laid, children can move to an abstract approach using numbers and key concepts with confidence.
At Netherthong, we strive for all pupils to achieve their maximum potential, by having high expectations and standards. We achieve excellent results in terms of academic success. Our children make rapid progress from Foundation Stage and, by the end of Key Stage Two, do extremely well when compared with national and local results. Our stimulating curriculum teaches core skills in maths, which is taught discretely and through the curriculum. We have a proven track record of supporting children successfully to meet their full potential through lessons and focused interventions, where necessary.
Our children enjoy lessons and we believe this early love of learning stimulates children to become life-long learners.
At Netherthong, children are assessed every lesson which helps the teacher plan the next steps to be taught. Assessment data is gathered regularly and progress is checked by the senior leadership team. Children are expected to make good or better progress; this individual progress is tracked and reported to parents and carers at parents evening and on the end of year report.
English
Our English curriculum intent is driven by the need to prepare our children for their educational journey; enabling them to be ready for life in a society in which they will thrive. The study of English develops pupil's abilities to listen, speak, read and write for a wide range of purposes, using language to learn and to communicate ideas, views and feelings. It enables pupils to express themselves creatively and imaginatively, as they become enthusiastic and critical readers of stories, poetry and drama, as well as non-fiction and media texts
At Netherthong Primary, our English curriculum is taught using creative techniques including The Power of Reading and Talk for Writing. Teachers base their literacy often around a topic, a book or other stimulus such as a short film or object. They will also use cross-curricular approaches to explore writing through history or geography for example. Books are chosen to both stimulate and challenge the children leading to high quality writing outcomes. Pupils are not only taught the technical aspects of writing but are taught to write for purpose with passion and flare.
Grammar is taught both discretely using Schofield and Sims grammar resources and within the process of writing and editing. Staff will use the statutory testing materials and NFER assessments - three times a year - to help track pupil's progress throughout the year.
In handwriting, as in other skills, children will develop at different rates; for that reason, it is important that there is a consistent style of handwriting throughout the school, and that all staff consider themselves to be teachers of handwriting, with a clear understanding of the progression of skills, and of how to remedy errors. It is not sufficient to exhort children to improve their handwriting; the different elements need to be taught and practised. Early intervention is essential at every stage, to prevent the acquisition of bad habits which are difficult to correct. The school handwriting style is based the Charles Cripps handwriting scheme and children have regular opportunities to develop and practise their handwriting. They are encouraged to join their handwriting from the summer term in Year 1 when good letter formation has been established.
Reading
Reading is a key tool for life. Teaching children to become excellent readers is a large and exciting part of what we do at Netherthong Primary. Our principal aims are: to develop pupils' knowledge, skills, and understanding and love and appreciation of different genres and multi-cultural texts. Pupils have the opportunity to experience a wide range of texts and use a range of resources such as dictionaries, thesauruses, phonics and SPAG materials and activities to support their learning; to develop confident, independent readers across a wide range of text types; to encourage pupils to become enthusiastic and reflective readers. Reading is taught through the Read, Write Inc phonic scheme in Reception and Year 1. The Oxford Reading and Collin's Big Cat schemes are adhered to and children take home a book from the scheme and work through the levels until they become a 'red free reader'. In KS1 they have a reading record which parents will write in at least once a week. The teacher and other adults in school will check this and also respond once a week to ensure good progress. We teach a guided reading curriculum that covers key skills needed to become a great reader - understanding inference, retrieval of information, authorial intent, understanding of text layout to name a few. Children access author-based book collections, the school library, have high quality reading experiences through English lesson, and teachers ensure that children regularly read at home and in school.
In KS2, children have a detailed planner with a reading record section – this again should be written in once a week by an adult at home. The teacher will read with each children during an Everybody Reading In Class reading session (ERIC) or in a group guided reading session and write in their record once every two weeks. The love of reading is encouraged throughout school through competitions and prizes as well as promotion of the local library services.
Teaching and learning in English are monitored throughout the year in various different way. Teachers assess during each lesson either formatively or in a summative way. This informs further lessons, next steps and differentiation. Staff and children use a progressive series of English targets to measure progress, these then impact on their next piece of work. Monitoring of the use of progressive targets within school show that children can apply key developmental skills independently in a range of contexts.
The English subject leader monitors the impact of teaching through lesson observations, drop-ins and book scrutiny. Regular opportunities are built into staff meeting time to ensue all staff are aware of the expectations for writing in at least their next year group. Moderation happens at several levels: internally; as a family of schools; within the local authority and across other schools in the area. This ensures that judgements on impact are accurate. Children talk with passion during pupil conferencing opportunities about their writing and reading experiences and are able to demonstrate a resilience harboured from learning within a safe, challenging environment.
Teacher assessments happen three times a year and are qualified by summative assessments each term.
Science
Science at Netherthong Primary School intends to answer questions children have about the world around them and encourage curiosity and a thirst for knowledge. The National Curriculum states that children should be 'equipped with the scientific knowledge required to understand the uses and implications of science, today and for the future'. At Netherthong Primary School, we would like to ensure we are creating a generation of learners who ask the important questions and seek to discover the answers.
Science in Netherthong follows the National Curriculum in that it repeats topics throughout the different years, each time deepening the children's understanding of concepts and processes. For example, children look at plants in Key Stage One which is then studied again in further detail on two occasions in Key Stage Two. This way, the children aren't just exposed to one concept once in 7 years across primary school and they can develop a more consistent understanding of the science we teach. We use specialist vocabulary in every topic that is built upon each time it is revisited.
An important part of science in Netherthong, one that will help create a new generation of scientists, is the development of scientific enquiry skills. Skills which lead to children asking why, creating an enquiry to address the 'why' and then making conclusions to answer the 'why'. These skills are vital for processing the knowledge that is presented to children in science, and we are passionate about developing those skills at Netherthong. We intend to provide all children regardless of ethnic origin, gender, class, aptitude or disability, with a broad and balanced science curriculum.
Planning is an integral part of ensuring we provide full coverage from the National Curriculum and 'Understanding of the World' in Early Years. Science has been used as a key driver for a cross-curricular learning experience in each year group. Science has been the starting point for many of our topics in each year group, with other subjects using the science curriculum as a key connector. With this in mind, science is taught as part of a broader topic and children will be exposed to it at different times of the day, week, term and year. We feel this will give the children the opportunity to make connections between science and the world around them and be able to answer questions such as 'how are science and geography related?'. Teachers plan to suit their children's interests, current events, their own teaching style, the use of any support staff and the resources available.
To help deliver a broad and balanced science curriculum teachers are expected to:
Constantly develop children's scientific enquiry skills through practical applications.
Ensure that knowledge of a new concept/process is embedded in their understanding of the topic.
Make links between science and other curriculum areas.
Careful progression within topics and across year groups.
Deliver lessons that are engaging, varied and cater for the needs of all children.
Link trips and learning outside the classroom to science where possible.
We expect all children, through the teaching of science, to have:
A richer vocabulary
Investigative skills
Questioning skills
High aspirations and a natural curiosity.
Increased knowledge of topics taught to them in specific year groups.
We monitor the impact of science through a combination of quantitative and qualitative approaches. All teachers will assess pupils against curriculum standards in each topic area, including scientific enquiry. The science coordinator will also spend time having conversations with pupils to gauge their knowledge and skills in science as well as their enjoyment of it. Impact will be reviewed on a yearly basis, with the continued desire to increase the positive impact that science can have on a child's life.
History
History should inspire a curiousity in young people. They should want to know more about the past, what people's lives were like, significant events that shaped periods of history and legacies that can still be seen today. At Netherthong, our history curriculum has been designed to not only inspire students, but enable them to argue, debate, question and weigh up evidence in a historical context. We intend to explore not only Britain's turbulent past, but that of the wider world too. Pupils will develop appropriate subject knowledge, skills and understanding as set out in the national curriculum history programmes of study.
The history of Britain commences in the earliest times and streches up to the present day, We want pupils to have coherent and chronological understanding of these island's history and how Britain has influenced and been influenced by the wider world. We want pupils to understand the complexity of people's lives, the process of change, the diversity of societies and relationships between different groups, as well as their own identity and the challenges of their time.
Students follow a carefully constructed history curriculum that provides a wide range of learning. Coverage will explore the local history that has affected the people and area in which we live. The history of civilisationjs and empires will form
Language - The promotion of a language rich History curriculum is essential to the successful acquisition of knowledge and understanding in history. The promotion and use of an accurate and rich historical vocabulary throughout school is planned in history.
The exposure to source materials is important, as through the use of primary and secondary sources, students can excerise personal opinion and interpretation leading to debate and high level reasoning
Computing
Computing at Netherthong Primary School intends to create thinkers of the future. We want to marry up computing with other areas of the curriculum to ensure children are provided with a thoroughly modern, ambitious and relevant education in computing. As the National Curriculum states, we want to 'equip pupils to use computational thinking and creativity to understand and change the world'. We want children to become active participants in the digital world whilst also ensuring they understand the advantages and disadvantages associated with online experiences. It is important to us that the children understand how to use the ever-changing technology to express themselves, as tools for learning and as a means to drive their generation forward into the future.
We aim for children to understand and apply the fundamental principles and concept of computer science and solve problems using them. We also want children to develop into responsible and confident users of technology. We aim for computing and technology to transcend traditional subject boundaries; with technology been present in many lessons as opposed to just in a standalone computing lesson. We aim for computing to be a driver for progress in all areas of the curriculum.
At Netherthong, we use the infrastructure provided by PurpleMash to help us implement our computing curriculum. It covers all areas of the curriculum from coding and algorithms to hardware and online safety. Many areas of the curriculum are taught as a widening cycle throughout primary school. For example, coding is taught in EYFS using BeeBots and every year until Year 6 where they are expected to create complex gaming codes. Each year we expect our children to return to familiar territory whilst also feeling a sense of progress as they add more tools to their belt.
At Netherthong, we use the infrastructure provided by PurpleMash to help us implement our computing curriculum. It covers all areas of the curriculum from coding and algorithms to hardware and online safety. Many areas of the curriculum are taught as a widening cycle throughout primary school. For example, coding is taught in EYFS using BeeBots and every year until Year 6 where they are expected to create complex gaming codes. Each year we expect our children to return to familiar territory whilst also feeling a sense of progress as they add more tools to their belt.
A key part of implementing any computing curriculum is that safety of our pupils is paramount. We take online safety very seriously and we aim to give children the necessary skills to keep themselves safe online. This is to move away from warning them of individual dangers which may not last more than a few days to moving towards giving children the skills to recognise what dangers look like in varying guises and giving them the tools to report and avoid all dangers. Another key part of helping children stay safe online, is to ensure children see the potential for technology and whilst a healthy understanding of dangers around them is important, we must also help children see the limitless possibilities of current and upcoming technology.
To help with our implementation of the computing curriculum we have a variety of resources available to all teachers, including:
Laptops
PurpleMash logins and dashboards for all pupils
Tablets
Interactive Whiteboards
Ipods
BeeBots
We expect all children, through the teaching of computing, to:
Be digitally literate.
Integrate with the rest of the world online, to some degree.
Be equipped with the knowledge of how to use the Internet safely.
Be equipped with tools for identifying and dealing with dangers online.
Be competent at checking reliability of sources available to them.
Use technology to help them achieve a variety of different goals across all areas of the curriculum.
We monitor the impact of computing through a combination of quantitative and qualitative approaches. All teachers will use PurpleMash to help them assess where pupils are in terms of progress against the computing curriculum. In addition to this, the computing coordinator will use pupil conversations to further check the impact our computing curriculum is having on the children.
Geoegraphy
Inspiring curiosity and fascination about the vast and wonderous world around us, is the intent of geography here at Netherthong. Pupils should remain captivated by natural and human environments for the rest of their lives. Our curriculum is one of discovery, broadening horizons, exploring diversity and using our locality as context and contrast.
Teaching will give students knowledge of different people, places, resources and environments across the globe and an appreciation of the great outdoors. Throughout school, a deep understanding of the earth's key physical and human processes will develop. In time, students will become aware of the affiliation between physical and human geography and how these can impact on the other, in the formation of landscapes and environments, and their subsequent uses.
At Netherthong, we intend to develop a high-quality geography curriculum that includes the study of globally significant places and their human and physical characteristics. Learners will acquire knowledge and understanding of the world around them and build opinions on current geographical world issues such as, climate change, energy production, resources, water and marine welfare
Pupils follow a considered and carefully mapped flight path through geography, exploring varied and engaging locations, including continents, countries and oceans. Local knowledge is a cornerstone for understanding the geographical similarities and differences between, Netherthong, Holmfirth, Yorkshire, the United Kingdom and other regions of the world.
Human and natural processes are taught throughout both key stages, bringing geography to life with real world case studies, integrating geographical skills and fieldwork. We see great value in the exposure to maps, atlases and digital mapping. Developing these skills will have a legacy stretching out into adulthood. Being able to read ordinance survey maps, keys and grid references enables pupils to build knowledge of the United Kingdom and the wider world. Fieldwork offers links to other curriculum areas such as maths and science whilst, Forest school makes children aware of nature around them and encourages curiosity and first-hand exploration. Pupils observe, record and present finding through a range of methods including sketch maps, graphs and plans.
Long lasting knowledge is promoted through a focus on understanding geographical vocabulary and concept words. There is clear progression up through the school years as the complexity of vocabulary increases. Children will be exposed to key language and meanings with the foresight for these terms to be applied in context verbally and in writing.
Pupils will be aware that the world has places both comparable and contrasting to Netherthong.
Pupils will begin to understand their wider world and the implications that we as citizens have on the environment, climate change and world resources.
Pupils will retain knowledge that is pertinent to geography with a real-life context.
Children will understand how geography 'happens' in their local area.
Pupils will have a good understanding about the world around them and how it has been shaped.
Children will work collaboratively to solve problems and explain the processes that they have taken/observed within a real-life context.
Students will go on ready to key stage three with skills that will be developed further.
Children will act as good citizens within their local community.
At the end of each topic children will have broadened their own vocabularies within the context of the topic. Marking and feedback will inform the teacher of understanding or misconceptions that can be addressed throughout the unit of study.
Monitoring will take places within school. The subject leader will ensure that that a broad range of geography takes place. This will be monitored through the use of lesson observations, pupil voice and various scrutinies.
Music
At Netherthong, children gain a firm understanding of what music is through listening, singing, playing, evaluating, analysing, and composing across a wide variety of historical periods, styles, traditions, and musical genres.
We are committed to developing a curiosity for the subject, as well as an understanding and acceptance of the validity and importance of all types of music, and an unbiased respect for the role that music may wish to be expressed in any person's life. We are committed to ensuring children understand the value and importance of music in the wider community and are able to use their musical skills, knowledge, and experiences to involve themselves in music, in a variety of different contexts.
Our music curriculum ensures children sing, listen, play, perform and evaluate. This is embedded in the classroom activities as well as the weekly singing assemblies, various concerts and performances, the learning of instruments, and the joining of one of our many musical ensembles.
The elements of music are taught in the classroom lessons so that children are able to use some of the language of music to dissect it, and understand how it is made, played, appreciated and analysed. Throughout the school, children learn how to play an instrument, from ukuleles to trombones. In doing so it allows them to understand the different principle of each method of creating notes, as well as how to read basic music notation. They also learn how to compose, focusing on different dimensions of music, which in turn feeds their understanding when listening, playing, or analysing music. Composing or performing using body percussion and vocal sounds is also part of the curriculum, which develops the understanding of musical elements without the added complexity of an instrument.
Whilst in school, children have access to a varied programme, which allows them to discover areas of strength, as well as areas they might like to improve upon.
The integral nature of music and the learner creates an enormously rich palette from which a child may access fundamental abilities such as: achievement, self-confidence, interaction with and awareness of others, and self-reflection.
Music will also develop an understanding of culture and history, both in relation to children individually, as well as ethnicities from across the world. Children are able to enjoy music in as many ways as they choose – either as listeners, creators or performers. They can dissect music and comprehend its parts. They can sing and feel a pulse. They have an understanding of how to further develop skills less known to them, should they ever develop an interest in their lives.
Art
At Netherthong Primary School, we believe that high-quality Art lessons will inspire children to think innovatively and develop creative understanding. Our Art curriculum provides children with opportunities to develop their skills using a range of media and materials. Children learn the skills of drawing, painting, printing, collage, textiles, 3D work and digital art and are given the opportunity to explore and evaluate different creative ideas.
Children will be able to develop knowledge of the styles and vocabulary used by famous artists. The skills they acquire will be applied to their cross-curricular topics, allowing children to use their art skills to reflect on and explore topics in greater depth; for example, by sketching historical artefacts in detail, researching geographical locations to support their work on landscape painting or using art as a medium to express emotion and thought to enhance their personal, social and emotional development
Pupils should be clear what the outcomes are and have a means to measure their own work against this. In Art, children are expected to be reflective and evaluate their work, thinking about how they can make changes and keep improving. This should be meaningful and continuous throughout the process, with evidence of age-related verbal and written refection. They are also encouraged to evaluate the work of others including famous artists and the other children in their class. Children are encouraged to take risks and experiment and then reflect on why some ideas and techniques are successful or not for a particular project.
We have a clear and comprehensive scheme of work in line with the National Curriculum. Teaching and Learning will show progression across all key stages within the all of the strands of Art. Children have access to key knowledge and language in order to understand and apply to their work in Art and across the wider curriculum.
In Early years, Art and Design plays a very important role in their development. Children are taught to represent their own ideas, thoughts and feelings through design and technology, art, music and dance. They safely use and explore a variety of materials, tools and techniques, experimenting with colour, design, texture, form and function.
In Key Stage 1 Pupils will be taught to;
to use a range of materials creatively to design and make products
to use drawing, painting and sculpture to develop and share their ideas, experiences and imagination
to develop a wide range of art and design techniques in using colour, pattern, texture, line, shape, form and space
about the work of a range of artists, craft makers and designers, describing the differences and similarities between different practices and disciplines, and making links to their own work.
In Key Stage 2 Pupils will be taught to develop their techniques, including their control and their use of materials, with creativity, experimentation and an increasing awareness of different kinds of art, craft and design.
Pupils should be taught:
to create sketch books to record their observations and use them to review and revisit ideas
to improve their mastery of art and design techniques, including drawing, painting and sculpture with a range of materials [for example, pencil, charcoal, paint, clay]
about great artists, architects and designers in history
Our Art Curriculum is high quality and is planned to demonstrate progression. If children are keeping up with the curriculum, they are deemed to be making good or better progress. In addition, we measure the impact of our curriculum through the following methods: Pupil discussions about their learning; which includes discussion of their thoughts, ideas, processing and evaluations of work, including well known art work.
Children will be become creative learners, who have a web of knowledge about the great artists of the world. Creativity and uniqueness will be celebrated. As teachers, there will be an emphasis placed on individuality and children will be given the freedom to explore art using their imaginations. Children will have embedded the key art and design skills needed to allow them to produce inventive pieces of art.
P.E.
At Netherthong Primary we pride ourselves on our intention to deliver high quality P.E. teaching to all our pupils and thus engaging our children in a wide range of exciting physical activities, multi-skills and sports throughout the year. Our intention is to ensure all children are taught 2 hours P.E. per week, but are also physically active for an additional half hour per day too. Our intention is to incorporate physical activity across other areas of the curriculum too. We intend to provide inspiring, differentiated lessons, allowing all our pupils to feel fully included and extended where needed and thus promoting a love of P.E. and sport across the school.
We aim to inspire not only those children who excel in sport, but also very importantly those children who may not get the same opportunities or may find P.E. more difficult. We intend to encourage all our children to lead healthy, active lives, whilst understanding the huge benefits of exercise on the body. A lifelong love of sport for all would be the ideal!
Our intention is to provide the children with as many opportunities as possible to experience a wide range of sports and an opportunity to take part in both intra and inter-school competitions and festivals. Our intention is to help our children discover the huge benefits of sport and P.E. for both physical and mental health.
Each class has 2 hours P.E. every week. Experienced coaches work alongside our staff to help them deliver the highest possible P.E. provision and thus further develop the skills of the teaching staff. The focus in Key Stage 1 is to develop a wide range of multi-skills, before then progressing towards applying these skills to a wide range of sports. All children are taught gymnastics, dance, cricket, netball and athletics and skill progression from Reception right through to Year 6 is closely considered in planning. Facilities include a large hall, 2 playgrounds and 2 large areas of field in which to deliver high quality P.E.
We work very closely with the Pennine Sports Partnership and thus are able to provide our children with a wide selection of extra-curricular sporting events. Try-it events provide the children with the opportunity of having taster sessions in a wide range of sports, for example badminton, indoor cricket etc. Sports competitions and tournaments take place throughout the year and all our children are given the opportunity of taking part in these exciting events. Teaching staff offer football, netball and gymnastics clubs too and matches, competitions and festivals take place throughout the year. Children are actively encouraged to take part in these events.
Over the past two years we at Netherthong have thoroughly enjoyed hosting an 'Inclusive P.E.' event at Netherthong, inviting children with additional needs from our area to take part in a special multi-skills event in our school.
We also run a weekly 'Healthy Club' for a small number of children who may need a little more encouragement or opportunity to engage in physical activity.
We not only have a 'Girls Active' group at Netherthong, who organise fun physical activities for the girls every playtime and also a play leaders group, who take the time to organise multi-skills activities for the younger members in school to take part in over the lunchtime period. Project Sport also lead a wide range of sporting activities for the children over the lunchtime period too.
Key Stage 1 enjoy 'Go Noodle' every morning and thoroughly enjoy this additional physical exercise every day. Key Stage 2 have been very inspired by their daily 15minutes exercise every afternoon. They enjoy relays on the field or playgrounds, dance activities, games and races too.
At Netherthong we pride ourselves not only on inspiring a love of sport and an understanding of the need for physical activity, but also, very importantly the knowledge of how important it is to be a respectful sportsman or woman who cares for others and is a great team player.
P.E is taught as a basis for lifelong learning, where the children have access to a wide range of activities in the belief that they will fully understand the huge benefits to both physical and equally importantly mental health and will continue to have a physically active life.
Class teachers will continue to monitor the progress of their children with the aid of the progression guidance for each discipline being taught and will then assess each child after each discipline has been delivered (i.e. half termly). Staff will use the Pennine Sports Partnership assessment sheets to formatively assess the children in their year group each half term in each discipline taught. At the end of the year, the class teacher will conclude with a summative assessment, thus highlighting each child's end of year assessment.
Children and staff are asked to complete a simple questionnaire to highlight their views on the P.E. provision provided by the school both during the school day and also in extra-curricular clubs. Feedback from the staff and pupils is always considered very important.
R.E.
Here, at Netherthong Primary School, the aim of Religious Education is to help children to acquire and develop knowledge and understanding of the principle religions represented in Great Britain; to appreciate the way that religious beliefs shape life and our behaviour, develop the ability to make reasoned and informed judgements about religious and moral issues and enhance their spiritual, moral, social and cultural development.
Religious Education is taught throughout the school in such a way as to reflect the overall aims, values and philosophy of the school. At Netherthong Primary, Religious Education plays an important role, along with the other curriculum areas, particularly PSHE, in promoting the all-round development of our children.
At Netherthong Primary, we implement the Kirklees Agreed Syllabus. The following religions are studied in detail across the year groups:
As Christianity is the predominant religion in the school's pupil population and in the community surrounding the school, Christianity is the chosen faith for Progressed Study.
There are no presumptions made as to the religious backgrounds, beliefs and values of the children or staff. We value the religious background of all members of the school community and hope that this will encourage individuals to share their own experiences with others freely. All religions and their communities are treated with respect and sensitivity and we value the links made between home, school and a faith community. We acknowledge that each religion studied can contribute to the education of all our pupils. We promote teaching in Religious Education that stresses open enquiry and first-hand experiences wherever possible for both staff and children.
The children at Netherthong Primary enjoy learning about different religions and why people choose or choose not to follow a religion. Through their Religious Education, the children can make links between their own lives and those of others both in their community and in the wider world. These lessons are vital for our children to develop an understanding of other people's cultures and ways of life, which they are then able to communicate to the wider community.
Religious Education offers our children the means in which to understand how other people choose to live and to understand why they choose to live that way. As such, Religious Education is invaluable in an ever changing and shrinking world.
D.T.
Design and Technology is an inspiring, rigorous and practical subject. Through our Design and Technology projects we encourage the children from Foundation Years through to year 6 to learn to think and be innovative creatively solving problems both as individuals and as members of a team. At Netherthong School, we encourage children to use their creativity and imagination, to design and make products that solve real and relevant problems within a variety of contexts, considering their own and others' needs, wants and values. We aim to, wherever possible, link work to other disciplines such as mathematics, science, engineering, computing and art. Pupils will learn how to take risks, becoming resourceful, innovative, enterprising and capable citizens. Through the evaluation of past and present design and technology, they will develop a critical understanding of its impact on daily life and the wider world. High-quality design and technology education makes an essential contribution to the creativity, culture, wealth and well-being of the nation.


Enhancement - We plan to be involved in local STEM projects and competitions. For example; 'Primary Engineer Leaders Award' and 'National UK design competition' This involves a visit from a local engineer. We recognise that to have impact the planned enhancements must be clearly linked to the Design Technology skills and knowledge and provide the opportunity for children to be as innovative as their creativity, skills and knowledge allows applying what they already know


At Netherthong primary School Design and Technology is taught through creative meaningful lessons wherever possible to invite into school actual engineers or be given first hand experiences to inspire the learning. Children are then guided through the three phases of designing, making and evaluating their own products. As a school we follow 'Projects on a Page' scheme of work which cleverly allows for creativity and flexibility and ensures progression from Y1 to Y6 building on previous knowledge.
Food Technology, mechanical movements, electricity, textiles and 3D structures are the broad headings the projects involved in the scheme.
During these session, many cross-curricular links are drawn upon. Links are easy to come across during any lesson; children are continuously measuring during the 'design' and 'make' phases of lessons. During cooking topics, children are measuring out ingredients, as well as calculating the quantities of different recipes. Food technology is implemented across the school each year with children developing an understanding of where food comes from (Geography), the importance of a varied and healthy diet (Science) and how to prepare this.
Instructions are often created as part of the 'design' phase, which has a direct link to English. Through the children presenting their products confidently speaking skills are practiced. Science knowledge is practiced when children are creating products that contain electrical components, for example in Year 4 and 6. Teachers also encourage children to consider the impact their product can have on the wider world, to ensure they realise the difference they could may make in the future.
Children in the foundation stage have similar opportunities throughout their year in the Reception class.
Each topic ends with all children creating a final product; these products are a fantastic way for children to demonstrate the new skills they have learnt and their new vocabulary by listening to the children's voice. Each lesson and project builds on the previous and children's knowledge is improved throughout each new project. Through monitoring it will be clear to see the progression of skills, knowledge and quality of products throughout each school year group.
As creative designers we hope the children will develop the skills and attributes they can use beyond school and into their adulthood.
P.S.H.E.
PSHE – Sex and drugs education

At Netherthong we teach Sex education in accordance with the Kirklees Toolkit, which is taught across schools in Kirklees. This ensures a graduated, age-appropriate programme of sex and relationship education as your child moves up the school.

Yr 1 – Relationships

Y2 - How to look after our bodies in order to help us grow into fit, healthy and active adults.

Y3 - They consider the different types of relationship and know that there are many different patterns of friendship.

Y4 - The children will acknowledge the changes that have occurred in their lives thus far.

Y5 – What happens during puberty.

Y6 – Conception and birth.

We also teach drug education in accordance with the Kirklees Toolkit, which is taught across schools in Kirklees. This ensures a graduated, age-appropriate programme of drug education as your child moves up the school.

Y1 - Keeping safe - Household Substances & Litter:

How to keep safe at home and school. How to keep their bodies safe. Deals with the issues of children being able to say no when put in pressurised situations.

Yr 2 Being healthy/Keeping safe

Role of medicines and how they can be harmful if not used properly. Household products can be harmful if not used properly and learn about ways to keep safe around them.

Y3 Legal drugs, affects and risks. Ways to develop a healthy lifestyle now and in the future. Learning about the range of legal drugs encountered in everyday life including over the counter drugs, drugs prescribed as medicines, and tea, coffee, tobacco, alcohol and solvents. The children will have some understanding of their effects and associated risks.

Y4 Risk taking and legal drugs - What we understand by a 'risk' and how we can effectively deal with risk. Focuses upon how to respond to unhelpful pressure with regard to risk-taking with legal drugs and developing practical ideas for resisting such pressure, especially from peer groups.

Year 5/6 – SPICED drug programme - The name SPICED is an acronym :Schools Partnership In Children's Education on Drugs. The programme is facilitated by the class teacher, supported by the school nurse and a local community police officer when possible.
Please see below for our Long Term Plan and End of year Expectations