Class 3
admin on: Class 3
Hello all!
We've had another wonderful week in year 3! We've been sharing our new text 'The Iron Man' and have thoroughly enjoyed creating wonderful posters of him, labelled with all the facts we have learnt about him. We've decorated our 'Happy Jars' and will be adding fancy lids on Monday in readiness for bringing them home next week. They really do look so lovely!
I have given the children some homework today. Please see the spellings below! I have also asked the children to focus on learning their 2 and 5x tables as many of them have forgotten these. We will gradually work through most of the times tables this year. I have also highlighted a 'Mathletics' activity I would like the children to complete; it's focusing on place value. Please encourage your child to try other activities too as it's such a great resource and certainly helps to improve mental maths.
Here's a couple of photos of the children completing their 'Iron Man' posters; they had great fun working together on these! We've linked the story to drama and music too. We've even used drama in our French this week too; the children are fabulous actors and actresses!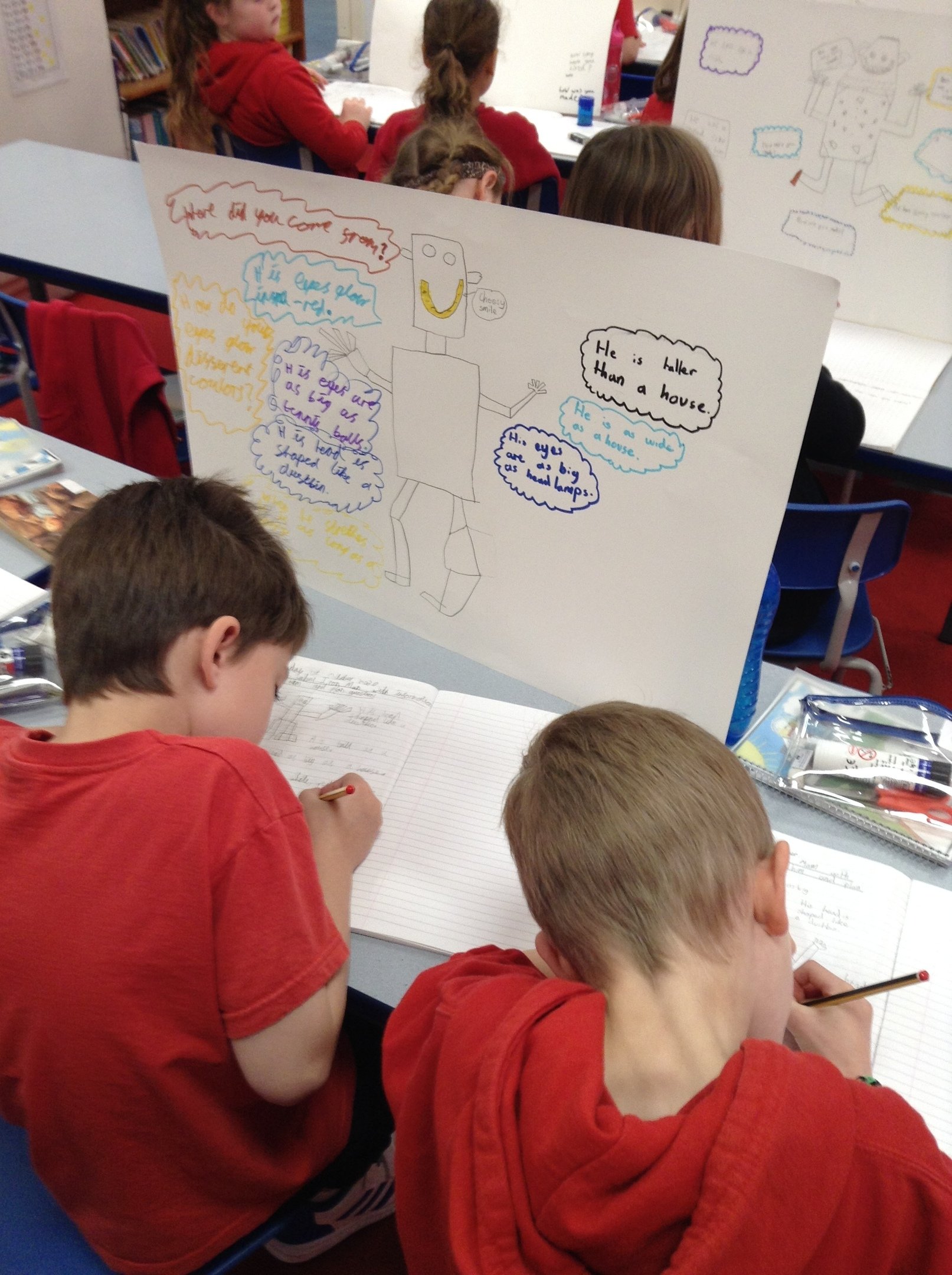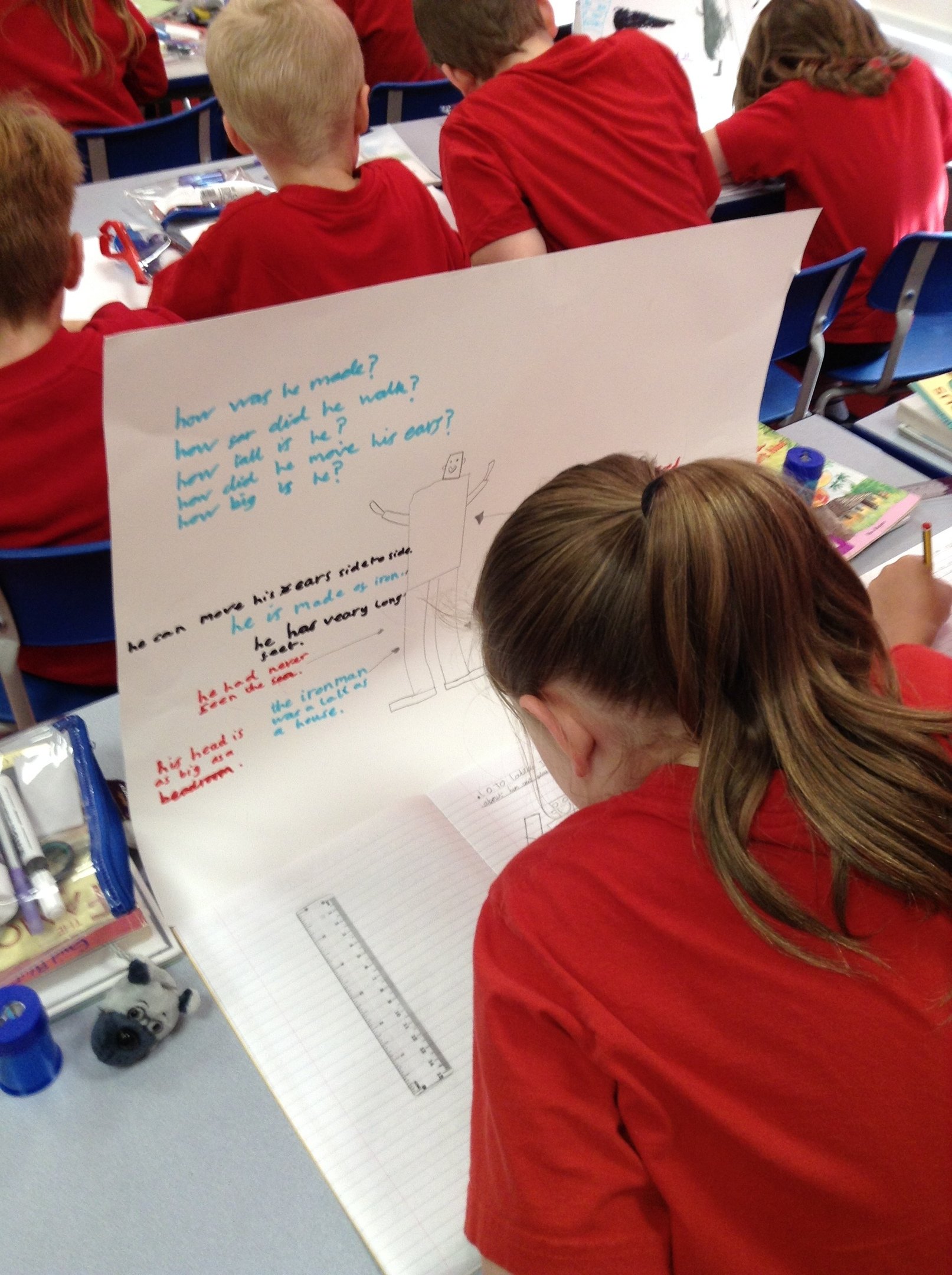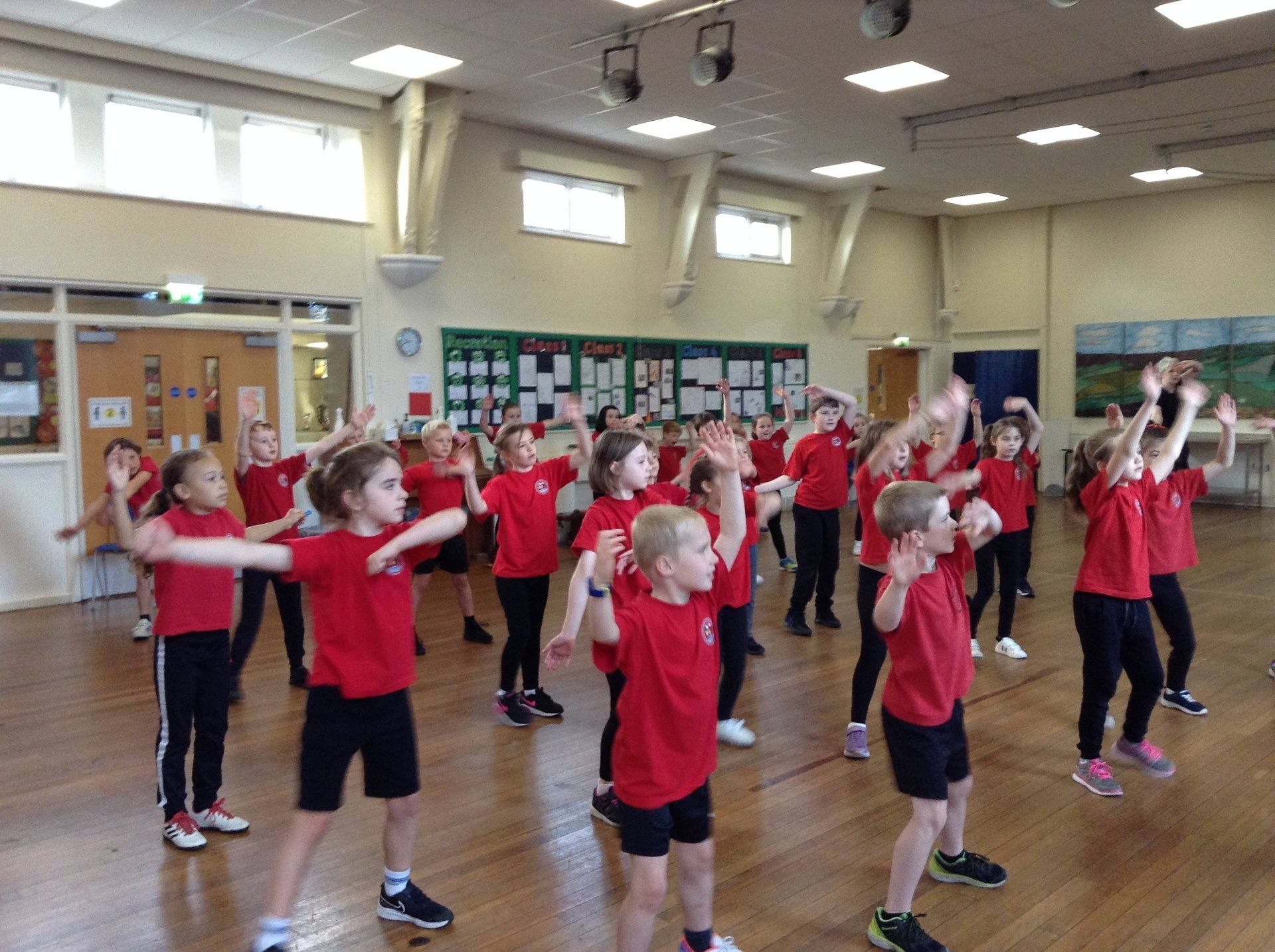 Here, the children are perfecting their wonderful dance. They are developing a great routine!
Here are the spellings for this week;
were
here
there
where
friend
because
kind
mind
Have a super weekend everyone!
See you Monday,
Mrs Matthews x
---