Class 2
admin on: Class 2
So we've made it to the holidays (well almost for me!). A huge congratulations to the children for a brilliant first half term. We've had a lot to cope with but we've done it and it was an absolute pleasure to speak to you all at parent's evenings this week.
This week we've enjoyed learning all about Amy Johnson and the children wrote their longest piece of writing yet! I was super impressed about all the facts they had remembered about her - why not ask them all about it!?
No formal homework for the holidays - please enjoy some precious family time together. After the hols, I'm going to do the 'Number Bonds to 10 Challenge'. So if you want to do any work - then practise the number bonds to 10 (1 + 9, 2 + 8, 3 + 7, 4 + 6, 5 + 5). Children NEED to be really fluent at this - so that it really becomes instinctive. The challenge will be to stand up and have numbers thrown at them (not literally!) and they have to respond with the correct number bond. So I might say '6', they need to shout back '4'! We'll have a competition to see how many they can get right in 1 minute. All children will be invited to have a go (if they don't want to do it in front of everyone, they can do it just with me!).
Don't forget to join in our balloon race: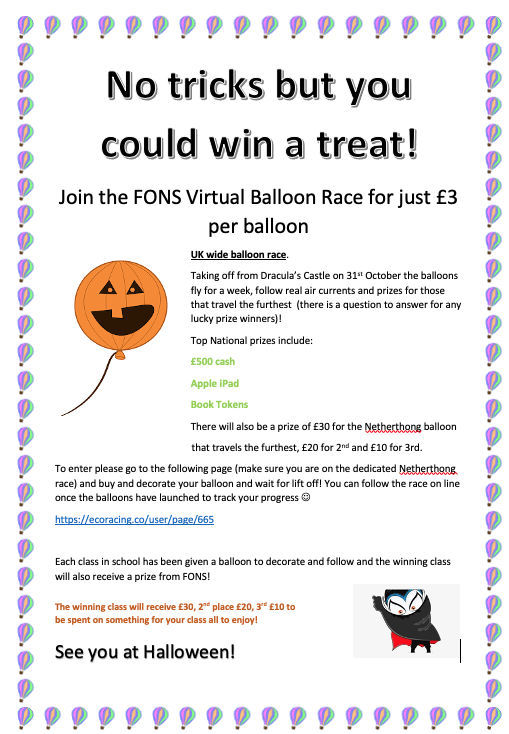 Have a lovely holiday, stay safe and see you on the 2nd of November!
Mrs B x
---