Reception blog
Scales the snake comes for a visit ....
Posted: May 23, 2019 by: Naomi Hemingway (NHemingway) on: Reception
22nd May 2019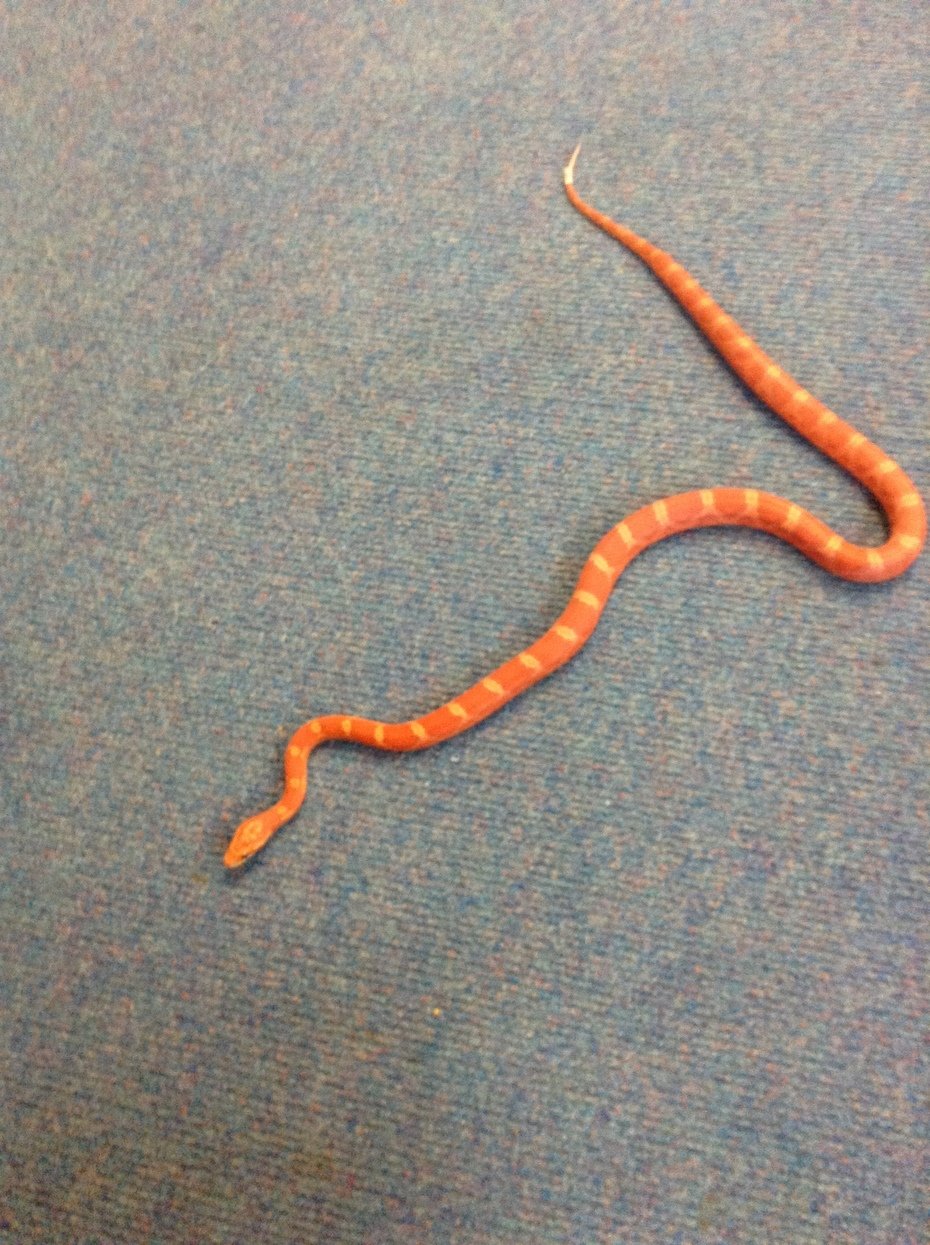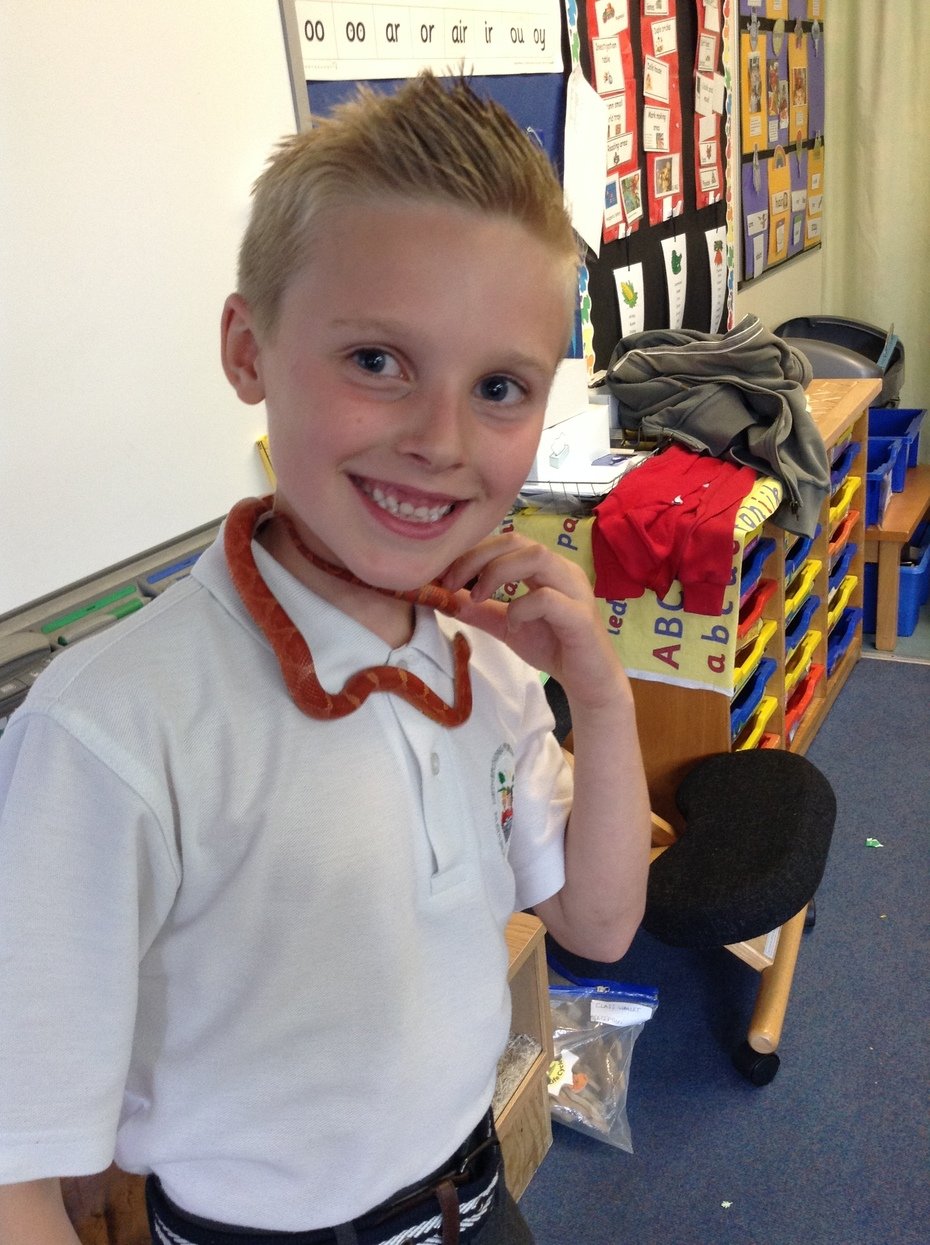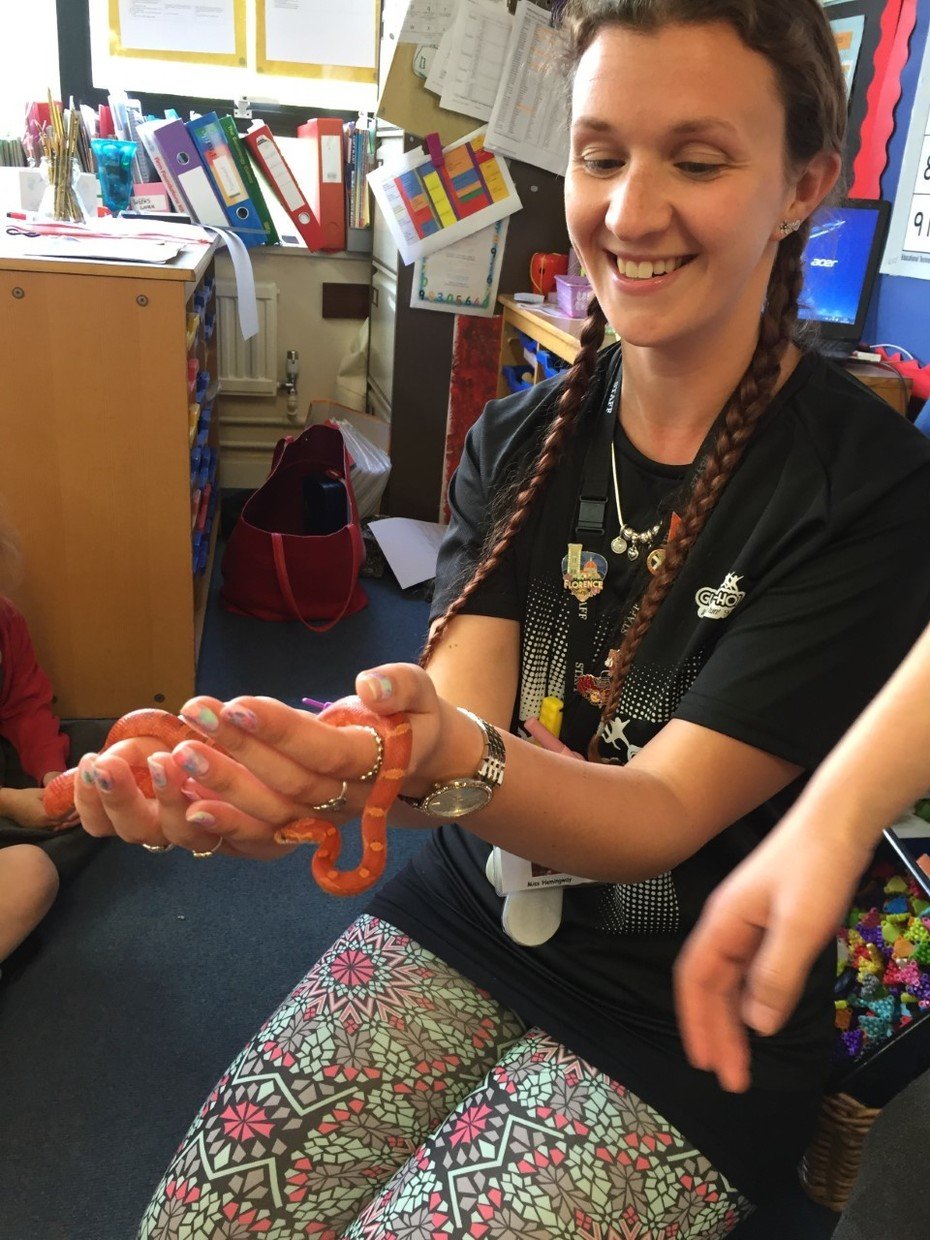 We were lucky enough to have a visit from Scales the corn snake during Key Stage 1 assembly. Oscar's mum brought the slithery creature in and Oscar told everyone lots of facts about him. Even Miss Hemingway got to hold Scales! How excited she was .......
0 comments
No one commented yet.