Class 3
admin on: Class 3
Hello again Class 3!
Where has that lovely sunshine gone? Oh well, I suppose the plants need watering!! Fingers crossed for more sunshine very soon!
Once again, here are a few lovely photos you have sent me....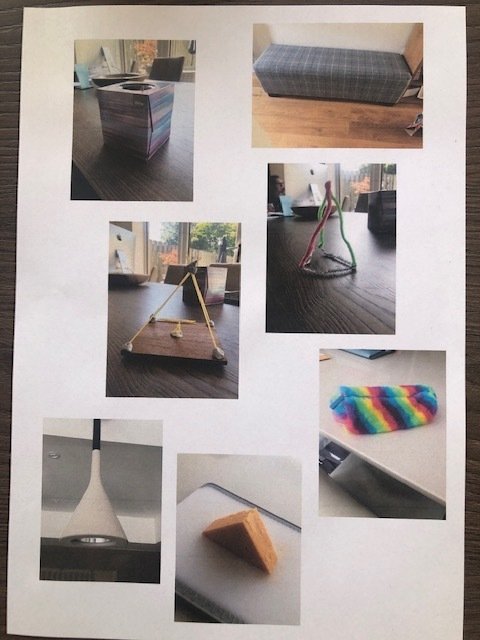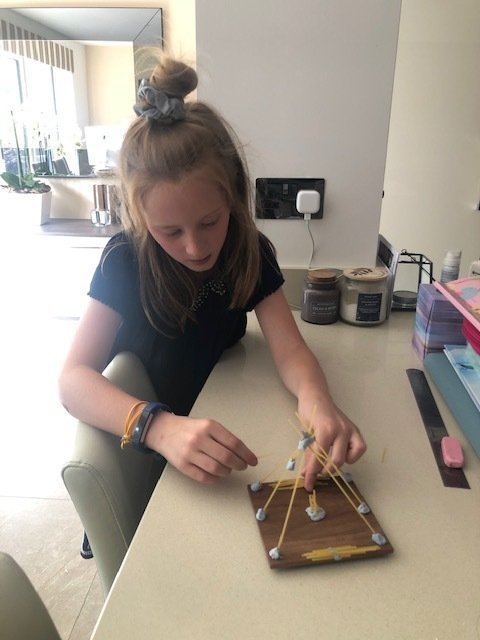 Here are Mia's fabulous 3D shapes! She has decided to use her square based pyramid as a super tent for a campsite she's made! Great idea!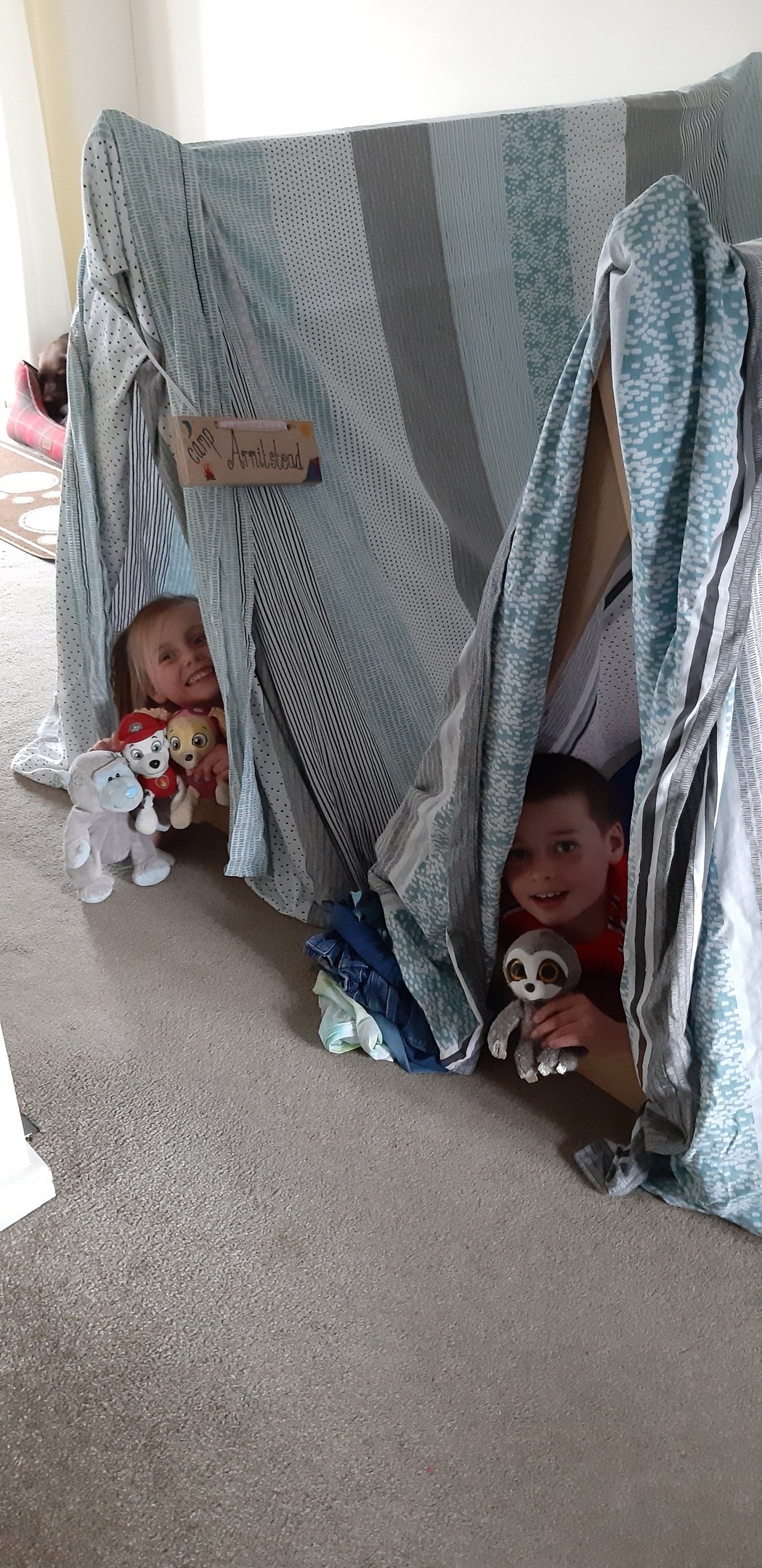 Alfie and Gracie camping out in the dining room; note the triangular prism tents!!! Here Alfie is cooling off with Gracie in the paddling pool. Wish it was that warm today!!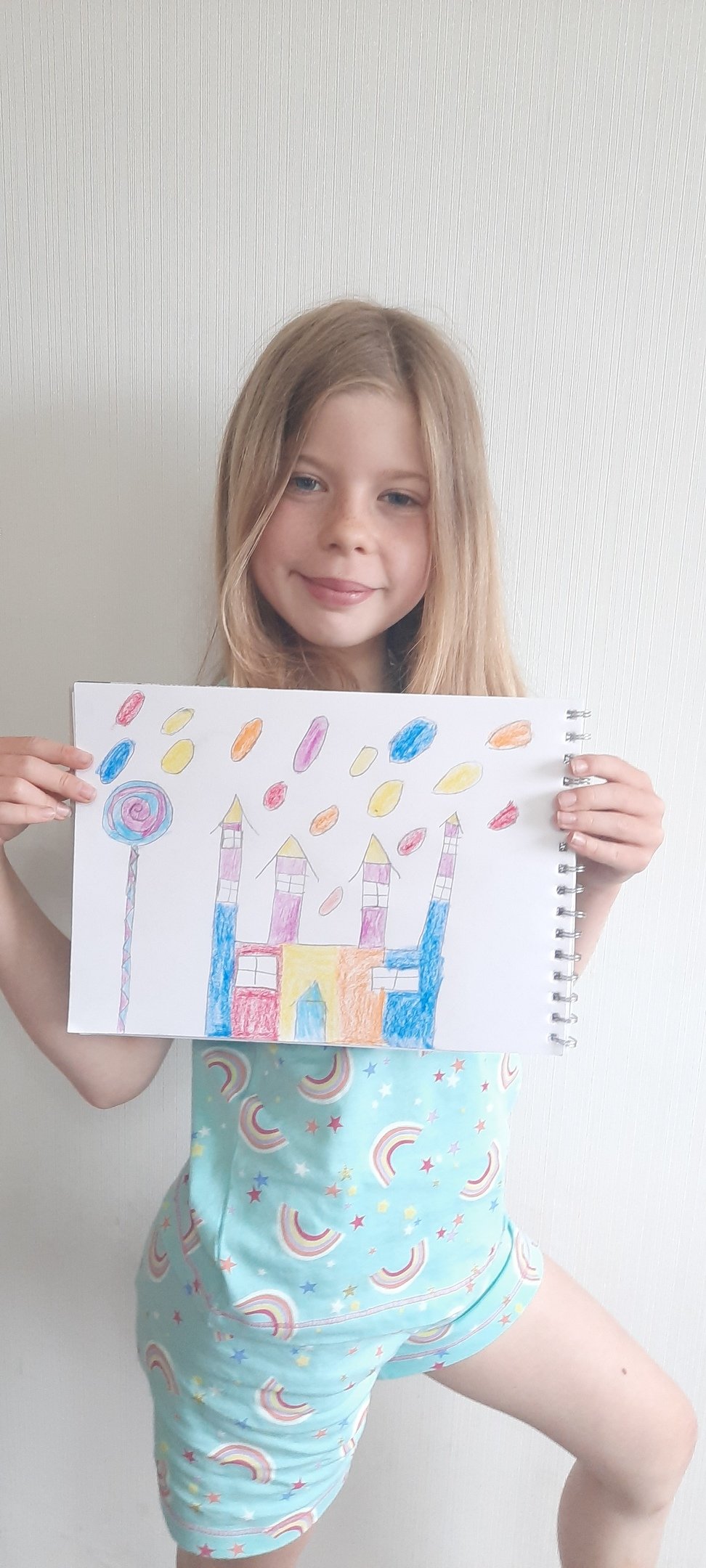 Chloe's lovely picture of her special imaginary place away from Covid-19!!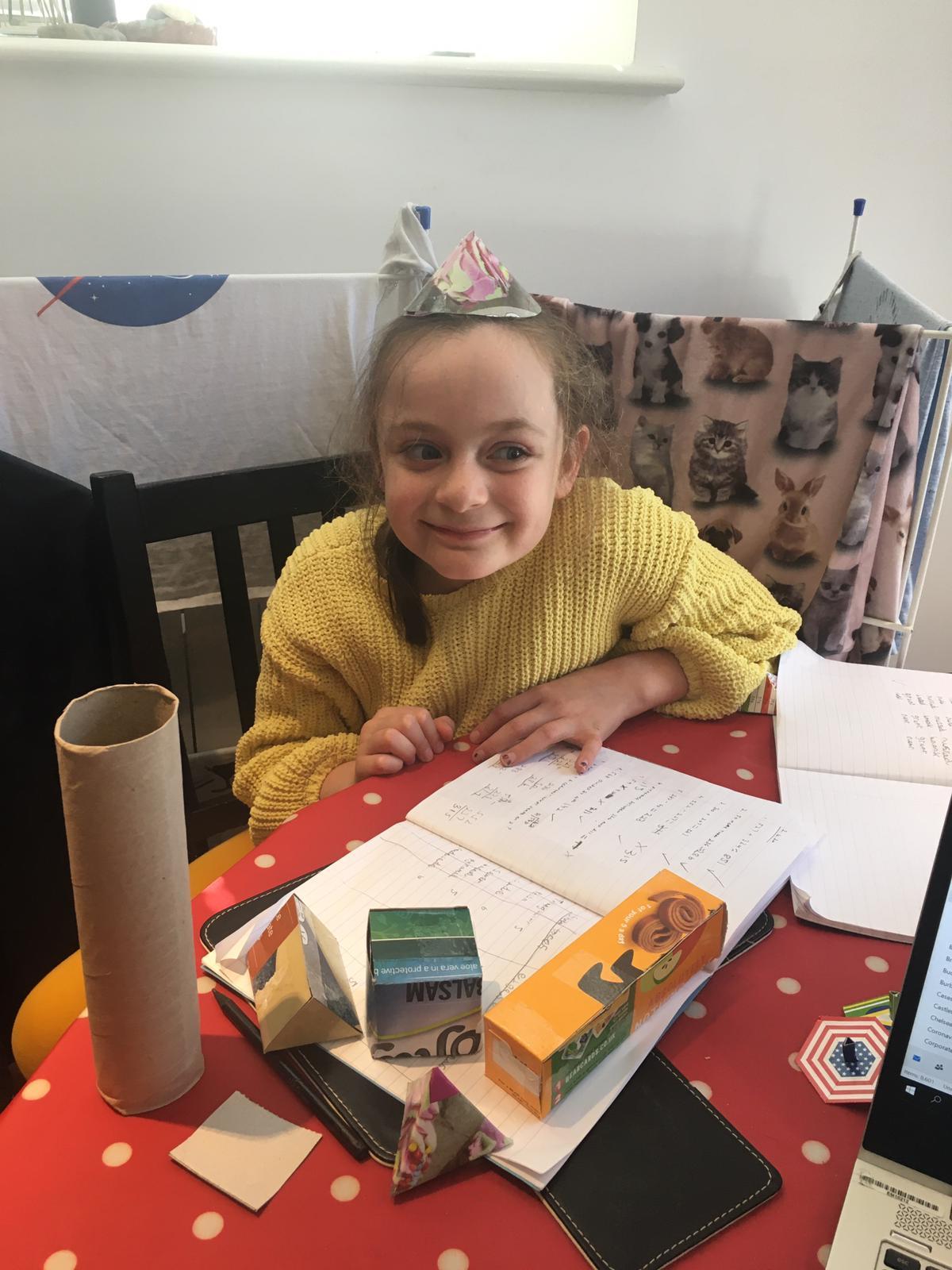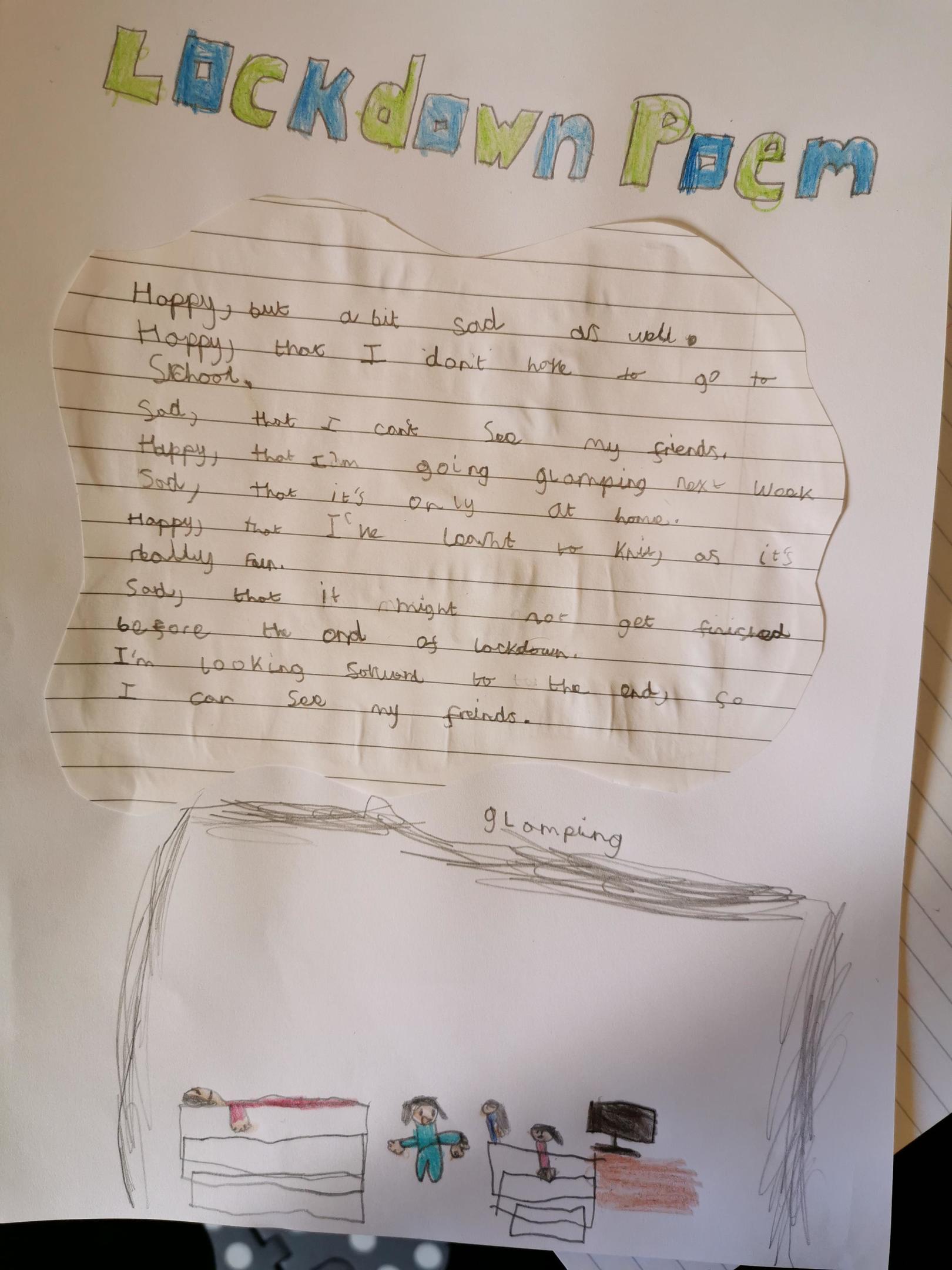 Here is Josie's fabulous 'Lockdown Poem' and also her collection of lovely 3D shapes! Great work Josie!
Now, let's look at today's jobs.........
Literacy;
Let's begin with spelling;
I've set a 2Do on Purple Mash for you. Today I'd like you to focus on the 'aw' and 'ew' sounds. Here's a link to the activity, but you will find it listed in your 2Do file.
https://www.purplemash.com/#app/lessonplans/info/phonics_cloze_ph5set1d
Main activity;
L.O. To describe your imaginary special, happy and safe place.
Yesterday I suggested you have a look at the online text 'My Hero is You' (a fictional text surrounding the coronavirus). I asked you to imagine your very own special, happy and safe place that you would visit if you could and take special family or friends with you. Today I'd like you to really think about this imaginary place and describe it using lots of exciting adjectives. Think about what you would see, hear, smell and how it would feel there. Who would you invite? What would you do and what would you talk about? Plan your writing carefully and see if you can use paragraphs. Don't forget your beautiful joined up writing, careful spelling and punctuation too.
Here's what mine might look like.....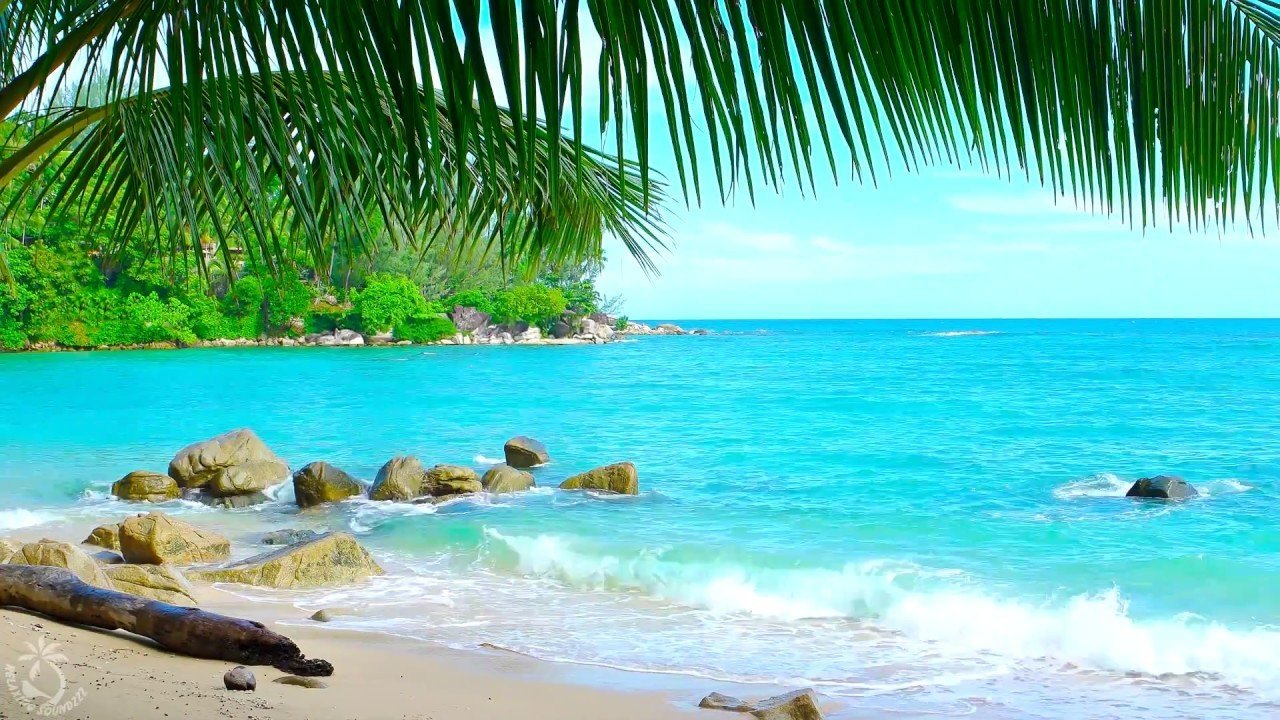 Maths:
8 questions;
456 + 236

60 more than 227

30 less than 567

762 - 227

Subtract 50 from 888

33 x 4

968 divided by 8

£2.34 + £5.27
Problem; If Laurie set off on a bike ride at 09.15 and got back home at 10.05, how long was he on his ride? Again, use your clock to help you if you need it (remember to count in 5's as you work out the difference).
Main;
Today I'd like you to focus on 'lines'! We will be looking at vertical and horizontal lines, as well as pairs of parallel lines and also perpendicular lines. Ask an adult to help you locate examples of these around the home. Can you draw some of the objects you find and label the type of line or pairs of lines?
OR
If you prefer, you can try either A or B on this activity;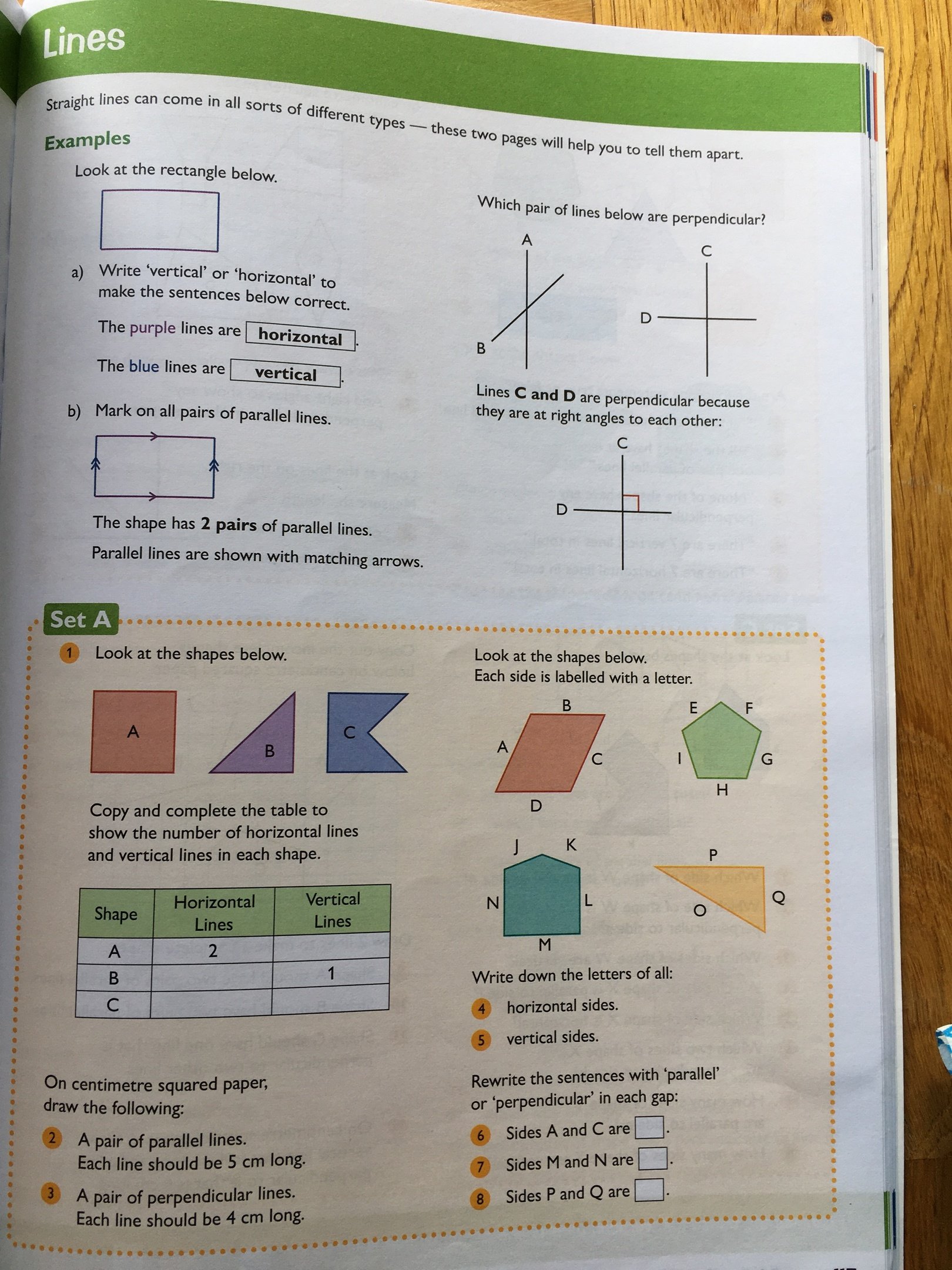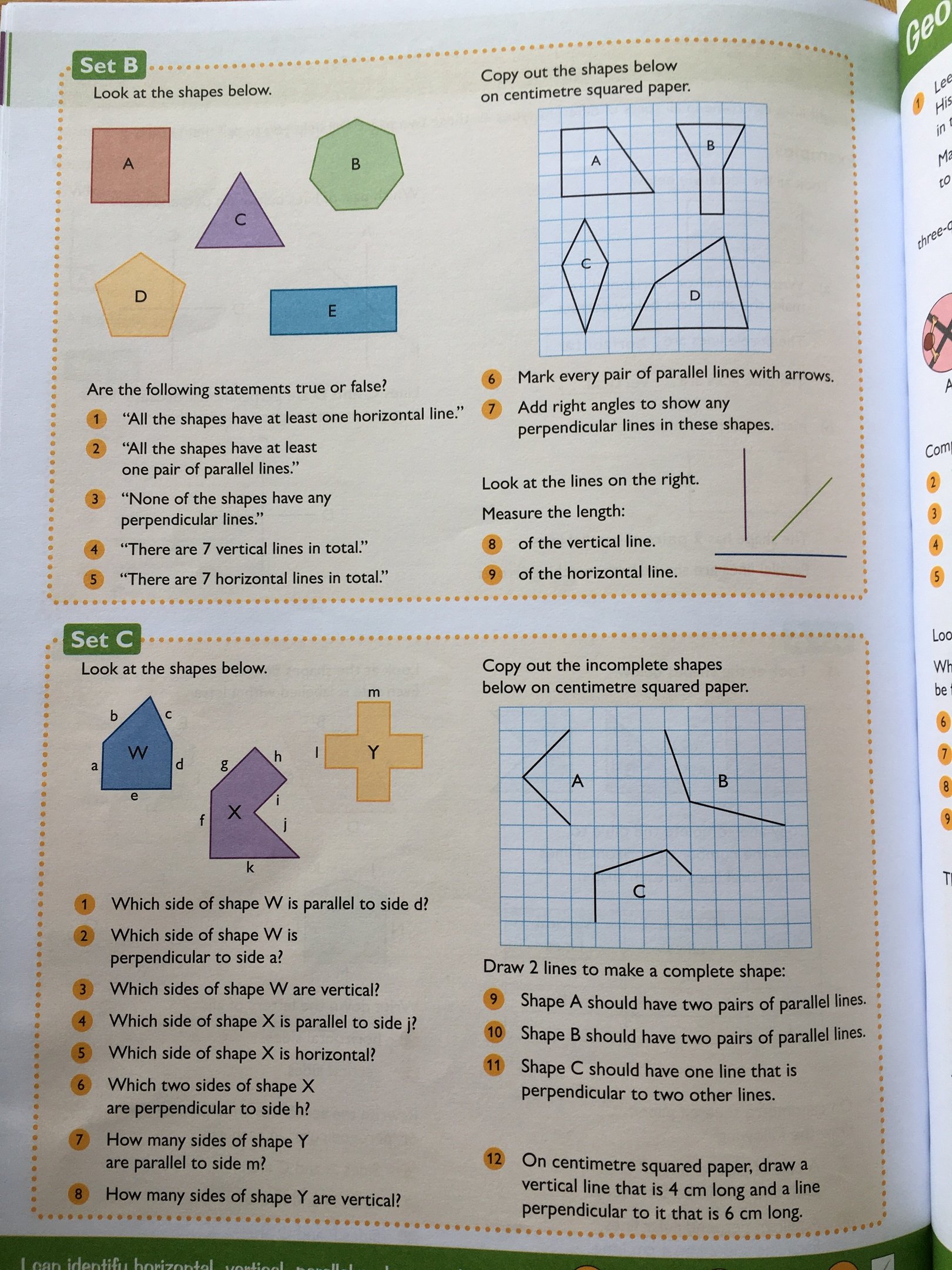 Art;
This half term we will be focusing on our local area. I had hoped the weather would be glorious and you could sit in a local field or on a wall and carefully sketch one of our beautiful local landscapes, before then using pastels or crayons to add colour (remembering to colour the whole of the paper).
However, if the weather isn't too good, you could take a photo of one of the landscapes whilst you are on a walk and try and copy the photo.
(If the weather is too miserable you could even focus on the scene through one of your windows at home).
Have fun and enjoy a relaxing pastime!
Reading;
(NB Reading aloud to an adult and answering lots of questions would be great instead of the activity below if you are short of time)
Please could you read chapter 2 of 'Sleeping Volcano' (in 'Purple Mash', 'Serial Mash', 'Emeralds') and try the multiple choice questions too. I have set a 2Do for you.
OR,
If 'Emeralds' proves too tricky, please do select 'Diamonds' and choose a text; the texts will be less lengthy and the text easier too.
I hope you all have a wonderful day. Please do email me today if you haven't yet this week as I'd really love to hear how you all are. Don't forget to let me know if you have any worries at all as I'm very keen to help as much as I possibly can.
Take care everyone!
See you soon,
Mrs Matthews
---