Music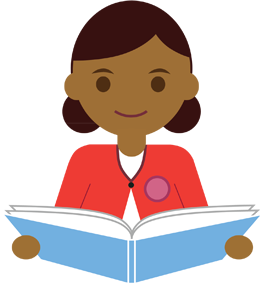 Coordinator Miss Hemingway

At Netherthong Primary School we use the Music Express scheme of work as well as other opportunities to expose good musical skills and knowledge to both staff and pupils. Children are taught to read notation as well as other elements of the National Curriculum, which you can find in useful resources, from reception through year 6. Year 4 are taught musical instruments, which this year is from the brass family.

We have a wide variety of instruments available in school which are used throughout lessons to enrich children's musical experience and to make sessions as practical as possible.

Assembly    

Each week, there is a piece of music for children to listen to as they enter and leave which covers a wide range of genres including; classical, jazz and folk music. This is discussed in singing assemblies each Monday. We try to link the music to different events that are happening in the world like National Science week, Remembrance Day and many more.

Singing Assembly

Every Monday afternoon we have singing assembly, where children learn to perform and sing various hymns and popular music, learning about the structure of songs and different features of music through fun and enjoyment! 

Ukulele 

Every Monday lunchtime myself, Mrs Greenwell and Mrs Barker run a Ukulele orchestra for years 3 right through to year 6. We start off learning basic chords like C, F and G7, and incorporate these into fun songs children will easily be able to pick up. 

Choir

I am very excited to announce that we have started a choir at Netherthong Primary School on Thursday lunchtimes. This will incorporate children from year 3 to year 6 and hopefully toward the end of the year, year 2 as well! We will be learning how to warm up our voices before we sing and learning a wide range of songs, which we will split some into different harmony parts.

Kirklees Music School     

During primary school, children are given the opportunity to learn a musical instrument. These are taught be highly trained professional musicians which can help to enrich a child's education not only musically but throughout their school life. For more information see the link below or ask in School.

If you have any questions about music, or any expertise you could provide, please don't hesitate to contact me via the office!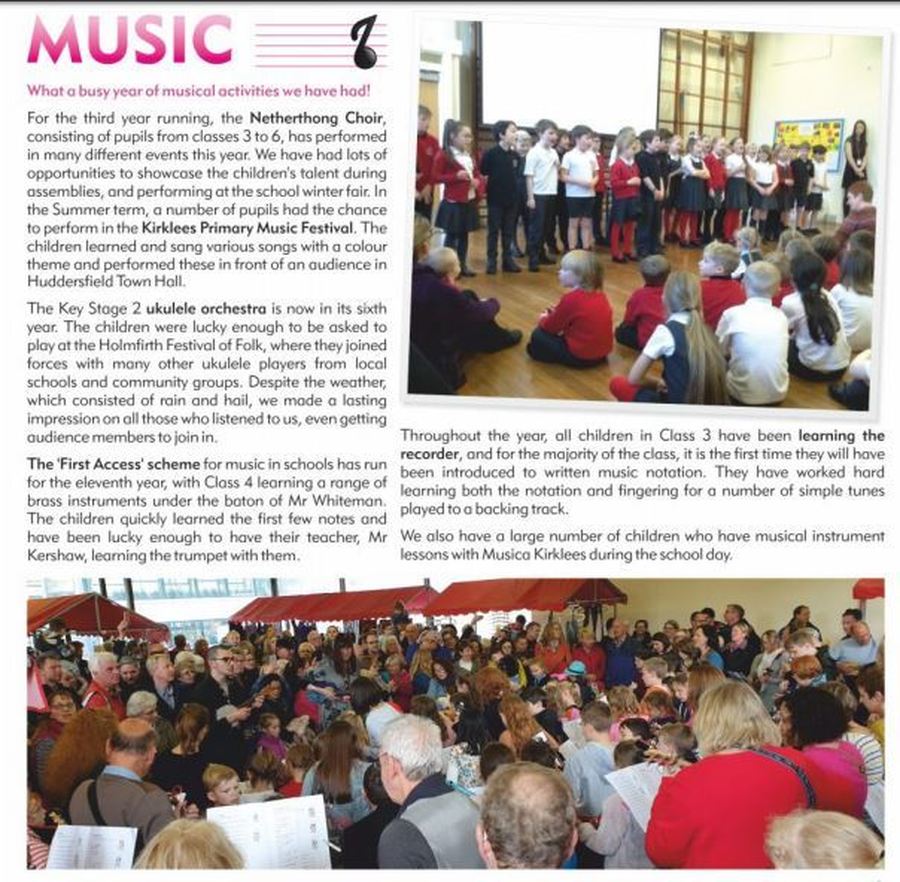 Click below to find out about Kirklees Musica