School Readathon! Sponsor your child to read 3rd - 31st March 2022
Posted: Mar 7, 2022 by: admin on: School Blog
Launch of Netherthong Primary's Readathon to celebrate World Book Day!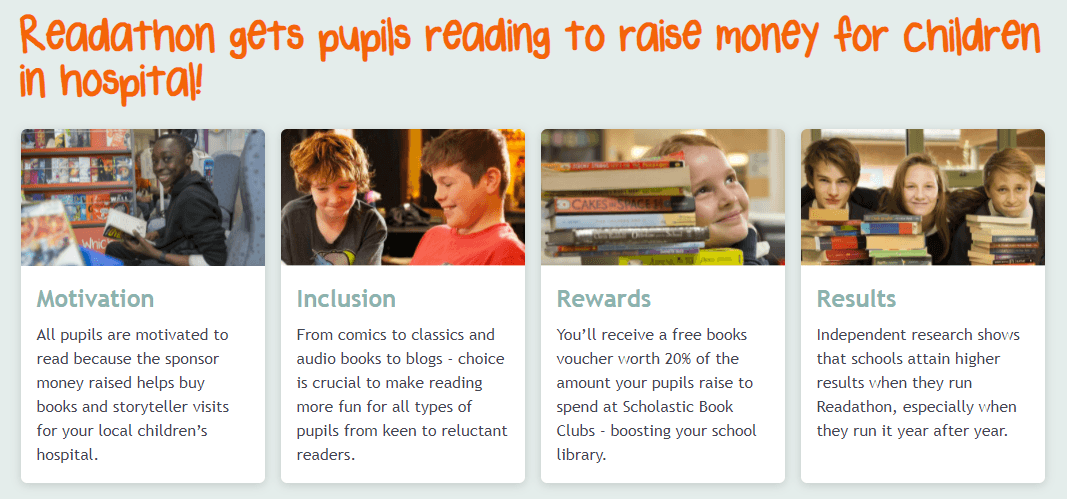 On World Book Day this year, we launched an exciting Readathon in school and we need your help at home to make it a success! The Readathon is through the charity 'Read for Good' and any money we can raise will go towards providing books and storytellers for children who are poorly in hospital. You may have seen it featured on Children in Need in previous years.
All the details are here but very simply, your child can choose any reading target they would like to achieve and should try to complete it between now and the 31st March. Any sponsorship money they raise, can be paid directly by clicking here and school will receive 20% of any funds raised, to spend on our own book stock.
This is such a worthwhile cause and a great way to keep building on our love of reading at Netherthong. Check your child's book bag for their sponsorship card! For more details, you can visit their website Read for Good: motivating kids to love reading and helping disadvantaged children.
If you have any questions, please don't hesitate to contact the school office.
0 comments
No one commented yet.
Comments (0)
There are currently no comments.